Weekend Trips from Los Angeles to SLO
If you're ready to embark on one of the most memorable weekend trips from Los Angeles, San Luis Obispo will not disappoint. Whether you're in need of a relaxing retreat or looking to take a classic California road trip, San Luis Obispo is the perfect beach town to visit for a weekend getaway from Los Angeles. Below is our insider's guide of vacation ideas that will help you plan your weekend trip to San Luis Obispo from Los Angeles.
Los Angeles to San Luis Obispo
With SLO being centrally located on the California coast, it makes it easier than ever to travel from Los Angeles to San Luis Obispo! You may choose to zip over to SLO for a day trip, where flying could be the best option or you might fancy a more scenic route by taking a train that features breathtaking ocean views along the way. Whichever way you prefer to travel up the California coast, there are one-of-a-kind weekend getaways in San Luis Obispo waiting for you.
Airport
For direct and easy access to the Central Coast, the San Luis Obispo Airport (SBP) offers non-stop flights from Los Angeles International Airport (LAX) to San Luis Obispo on a daily basis. United Express recently began to offer another trip to Los Angeles. There are also flights to SLO from Long Beach Airport (LGB) available frequently. With rental car companies on-site and taxis readily available, you can easily coordinate transportation once you arrive in San Luis Obispo.
What Airline Flies Out of San Luis Obispo?
You can find convenient flights from American, United, and Alaska Airlines when traveling to and from San Luis Obispo. 
Bus
Bus to San Luis Obispo for a fun and affordable mode of transportation. You will find that daily bus routes are available for your convenience. Greyhound offers daily buses scheduled into San Luis Obispo County, making it simple to plan a weekend visit from Los Angeles.
Drive
San Luis Obispo is easily reachable from the Pacific Coast Highway and Highway 101 for those traveling by car. The standard route from Los Angeles to San Luis Obispo is to take Highway 101 North.
If you are looking for a more scenic route to SLO, start by taking Highway 1, or better known as the Pacific Coast Highway (PCH), from Santa Monica to Oxnard, where PCH joins Highway 101. This route passes through Malibu and Point Mugu State Park, showcasing vast views of the Pacific Ocean.
For views of the Channel Islands and Lake Cachuma, take Highway 154 once you've arrived in Santa Barbara and meander your way through the Santa Ynez Valley. You can even visit the small towns of Los Olivos, Solvang, and Santa Ynez to visit a wine tasting room or a bite to eat.
How Long Does It Take To Drive to San Luis Obispo From Los Angeles? 
It will take travelers an estimated three and a half hours to drive from Los Angeles to San Luis Obispo. This fairly quick drive time makes this one of the most perfect getaways from Los Angeles. 
Train
Visiting by train is a fantastic way to soak in all the beauty of Southern California as you make your way towards the Central Coast. This is something that you sometimes aren't able to truly appreciate when driving up the coast. Sit back and relax as the various train options do all the work for you. 
Does Amtrak Go to San Luis Obispo?
The Amtrak Station in San Luis Obispo is served daily by the Coast Starlight train and twice daily by the Pacific Surfliner train, making it easy to travel by train into San Luis Obispo. Connecting from San Diego to San Luis Obispo, the Pacific Surfliner takes travelers on a cruise along the coast of Southern and Central California with views that overlook the majestic Pacific Ocean. The Pacific Surfliner train welcomes and accommodates bikes and boards for your convenience. 
Another option for a breathtaking journey is aboard the Coast Starlight train, which travels between Los Angeles and Seattle.
Best Weekend Trips From LA
There is no doubt that San Luis Obispo is one of the best weekend trips from LA, so now you just have to plan all the things you're going to do while you're here!
What Is San Luis Obispo Known For?
San Luis Obispo is most popularly known for its breathtaking beaches, winery-covered hills and countless outdoor activities. Whether you're a traveler from Los Angeles, Big Bear Lake or Coachella Valley, there is something for everyone to do in San Luis Obispo. 
Things To Do in San Luis Obispo
From the moment you arrive in San Luis Obispo, you'll enjoy many activities from walking through the charming downtown area to sipping your way through San Luis Obispo's Edna Valley. SLO is jam-packed with superb wineries, beautiful coastlines, some of the best outdoor recreation, and remarkable landmarks such as Mission San Luis Obispo de Tolosa and the famous Hearst Castle. 
Discover the best of San Luis Obispo with the following morning, mid-day, and night ideas to add to your itinerary.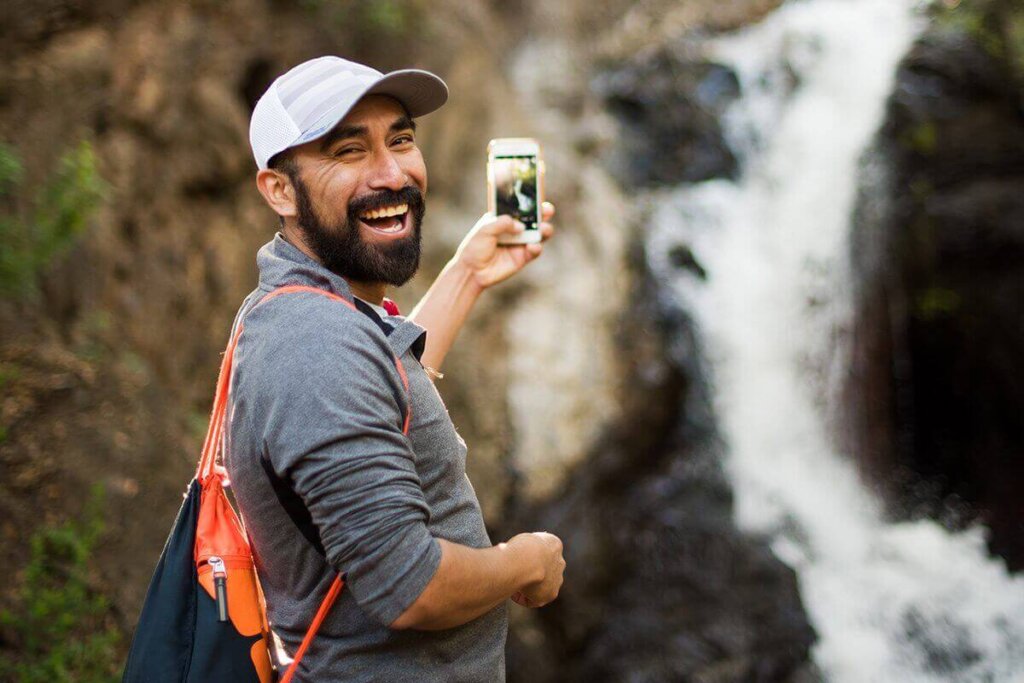 Things To Do in the Morning in SLO
Brunch Bites in San Luis Obispo: From bottomless mimosas to family restaurants, a SLO brunch is always a good idea. Check out the top brunch spots to enjoy great food and good times.
Bike Trails in San Luis Obispo: Explore the mountain biking trails and urban bike paths of San Luis Obispo for a rewarding morning adventure.
Top Beaches Along the Central Coast: The Central Coast encompasses some of the most beautiful beaches in the world, so a seaside excursion is a must while visiting. Take a board and head to a local surf spot or enjoy a warm California day at the beach.
Relaxing Vacation: Detox, relax and rejuvenate with luxurious spa services from hot stone massages to a soak in natural hot springs. Day spas, hotel spas, and salons will leave you feeling refreshed during your getaway to SLO.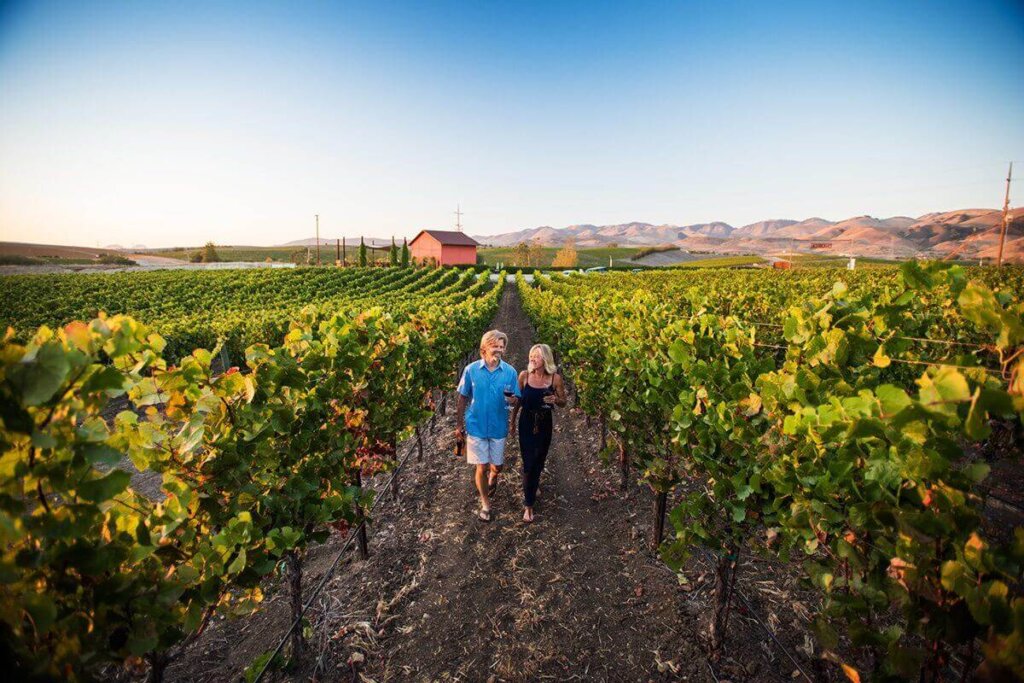 Things To Do in the Afternoon in SLO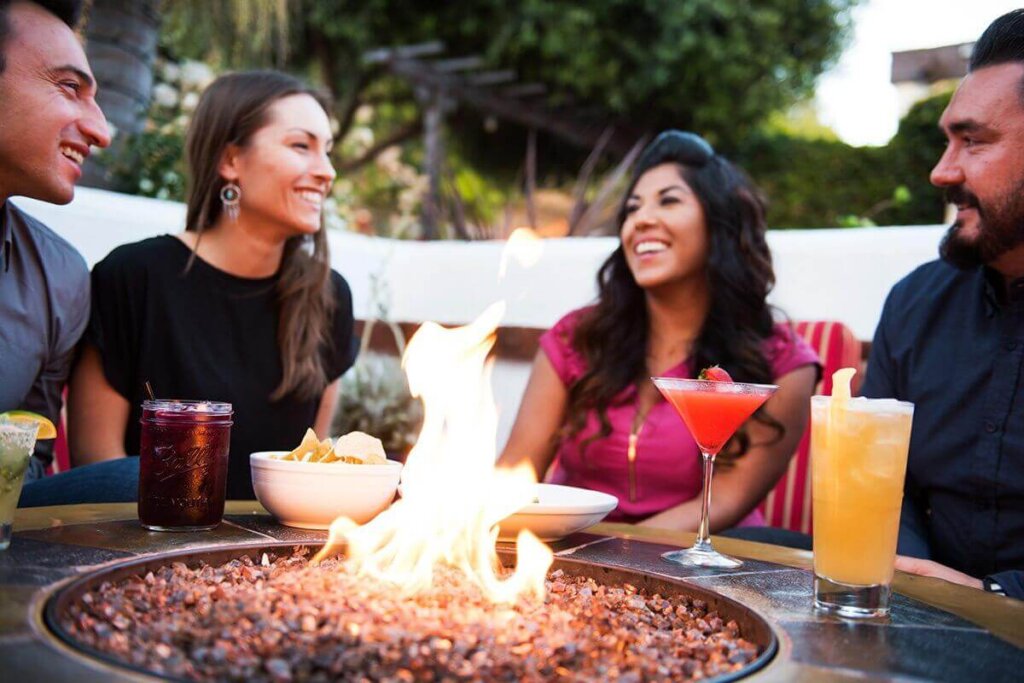 Things To Do at Night in SLO
Whatever it is that you choose to do in San Luis Obispo, it is sure to be one of the most unforgettable weekend getaways from Los Angeles.
Looking to travel on a budget? Check out our guide to cheap weekend getaways to SLO.
Route From Los Angeles to SLO
San Luis Obispo is a fairly quick drive from Los Angeles and a great way to take a classic California road trip. Below is a map of the route from Los Angeles to San Luis Obispo.