RAISE A GLASS
Whether you're vacationing in San Luis Obispo or another local looking for a place to unwind after work, we're famous for having the happiest happy hours. And with so much good food to complement so many delicious drinks, ordering another round is basically a done deal.
During happy hour, SLO comes alive with endless choices to keep the night going – from live music and craft cocktails to tasty bites and local beers. Check out our guide to the best happy hour spots in San Luis Obispo
Note: Happy hour times and offers are subject to change. Contact the individual establishments for more information.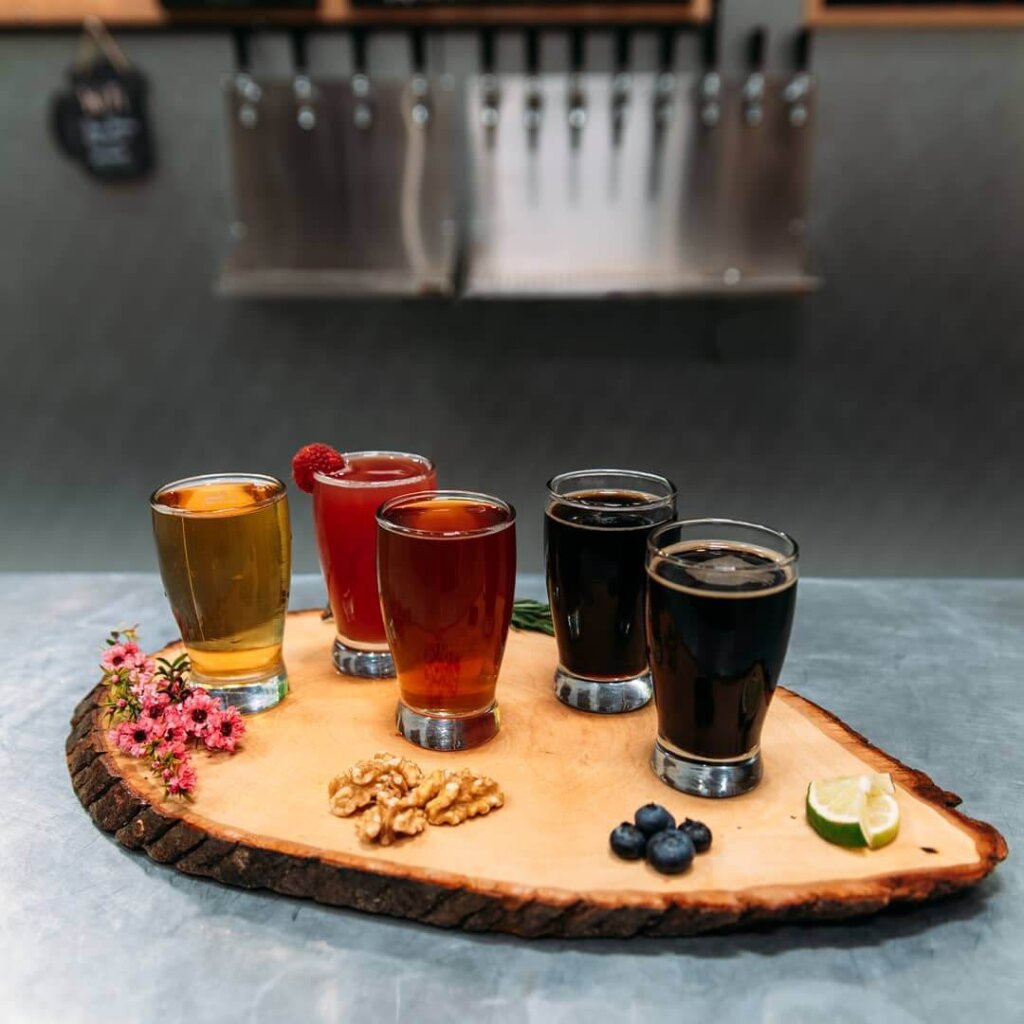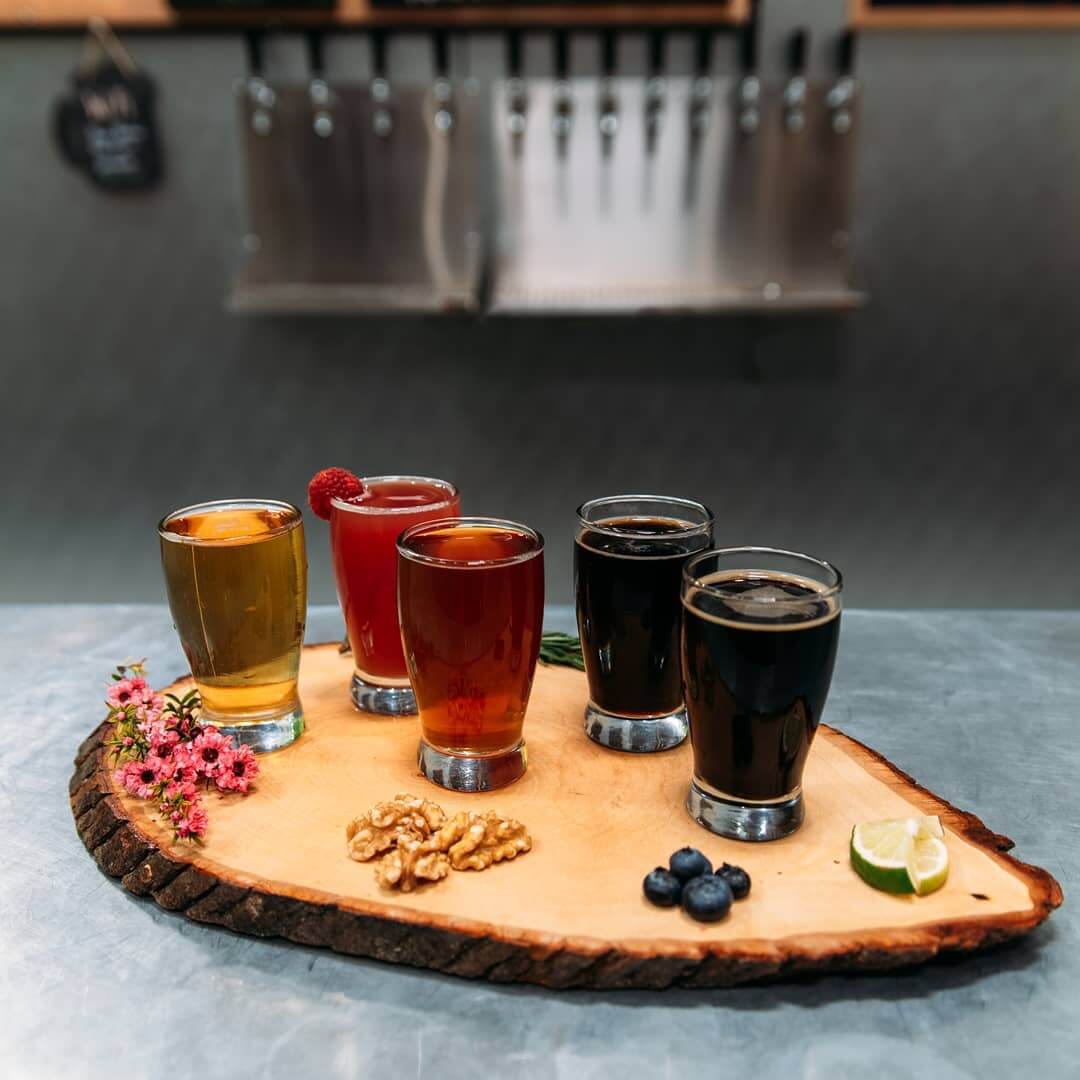 Best Happy Hour in San Luis Obispo
The price is right at these San Luis Obispo bars, taverns and watering holes. Cheers, we'll drink to that.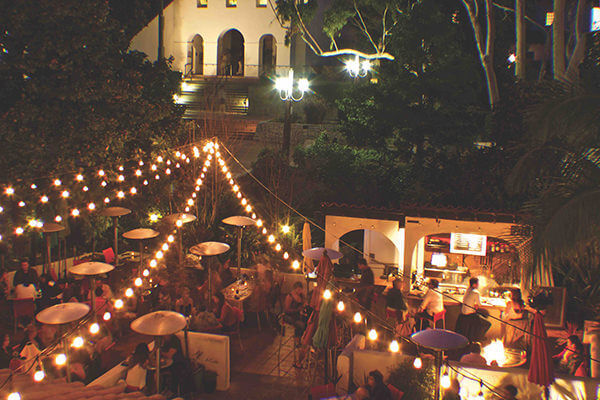 Pint Night
Looking for that weekday fix? Don't miss SLO's Tuesday tradition: Pint Night, where locals venture out to try new domestic beers throughout the city! Hot spots pouring up select beers for Pint Night include MoTav and SLO Brew, among many others
Finney's Crafthouse
Stop by Finney's Crafthouse for a happy hour that runs Monday – Friday from 3 to 5 p.m. This family-owned pub serves up a "Hoppy Hour" with innovative cocktails and drink specials from their expansive beer and wine menu, which includes 30 different craft beers and a selection of house wines. And while you're stopping there for a drink, you can order from a selection of over 50 menu items, from poke nachos to their signature burger.
Luna Red
At Luna Red, don't feel like you have to wait until the sun goes down to get a drink deal because happy hour takes place from Sunday through Thursday from 3 –6 p.m. This Spanish–style restaurant's food specials include delicious tapas and small plates that pair perfectly with a glass of their red sangria, available by the pitcher if that's more your style.
Eureka!
Eureka! SLO happy hour is Monday – Friday from 3 to 6 p.m., but if you come on a Saturday or Sunday, Bloody Marys and mimosas are just $6 all weekend. Eureka offers house wines by the glass, rotating $5 handles of beer, and even select appetizers like their killer truffle cheese fries and a spicy fried chicken sandwich. Whether your drink of choice is a craft beer or small-batch spirits, be sure to pair it down with a specialty burger.
Happy Hour LIst
For the full round-up of watering holes, check out our (mostly) complete list below of happy hours & deals around San Luis Obispo. Want more fun? Check out our blog post on some of the growing weekly SLO nightlife happenings. And of course, don't forget to #ShareSLO!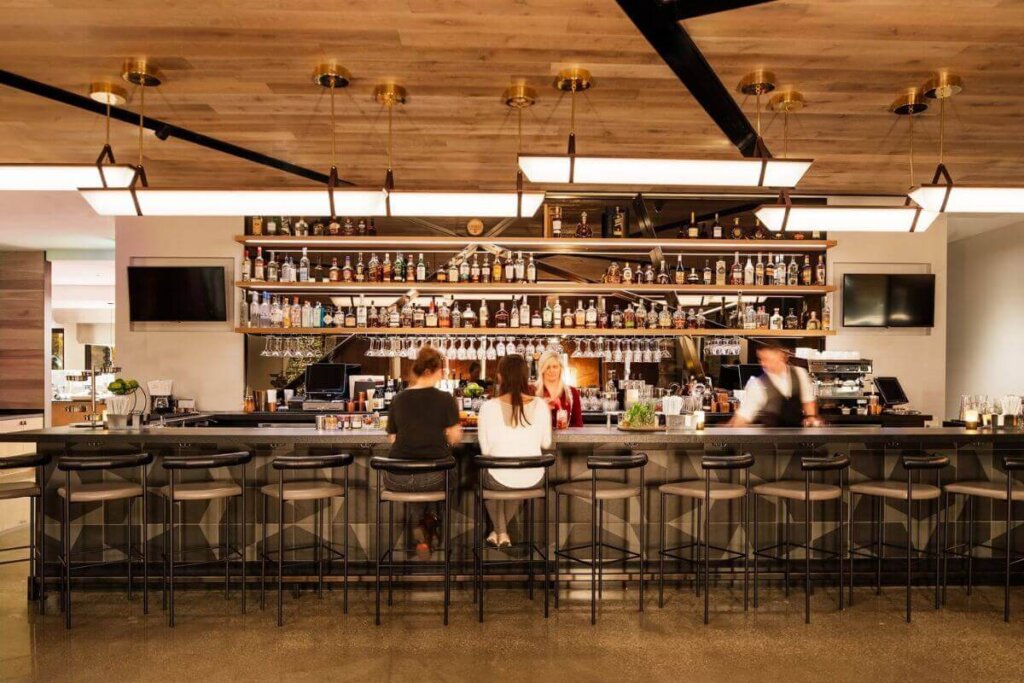 Mon – Fri Happy Hours
Eureka: 3 – 6 p.m.
Firestone: 2 – 6 p.m.
Finney's Crafthouse: 3 – 5 p.m.
Mother's Tavern (MoTav): 4 – 6 p.m.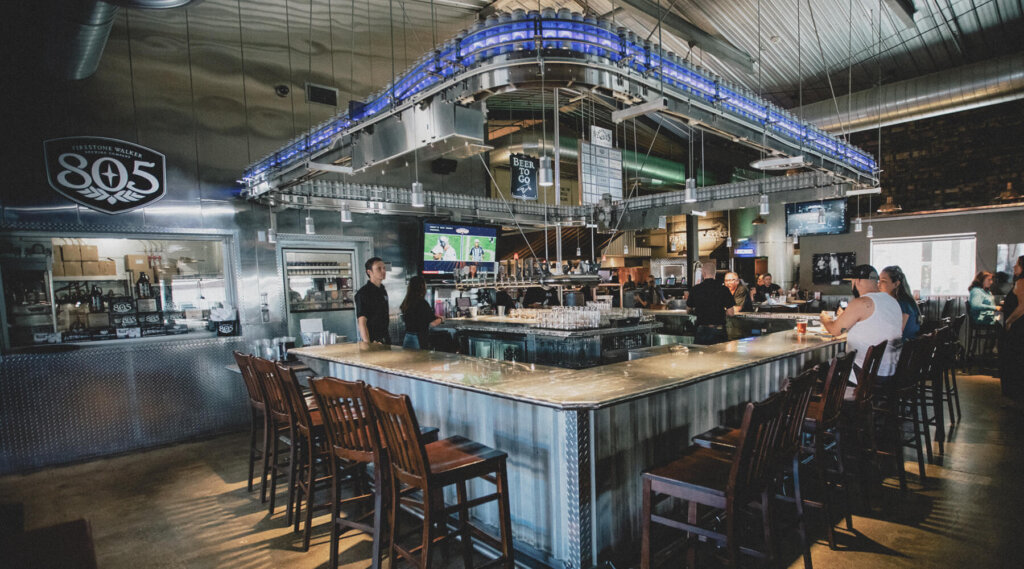 Mon – Sun Happy Hours
Buffalo Pub & Grill: 5 – 7 p.m. (Daily)
Charlie's Place: 4 – 9 p.m. (Mon – Fri), 6 – 9 p.m. (Sat & Sun)
McCarthy's Irish Pub: 5 – 7 p.m.
Petra: 3 – 6 p.m. (Mon – Fri)
Milestone Tavern: 4 – 6 p.m. (Mon – Fri), 10 – 11 p.m. (Daily)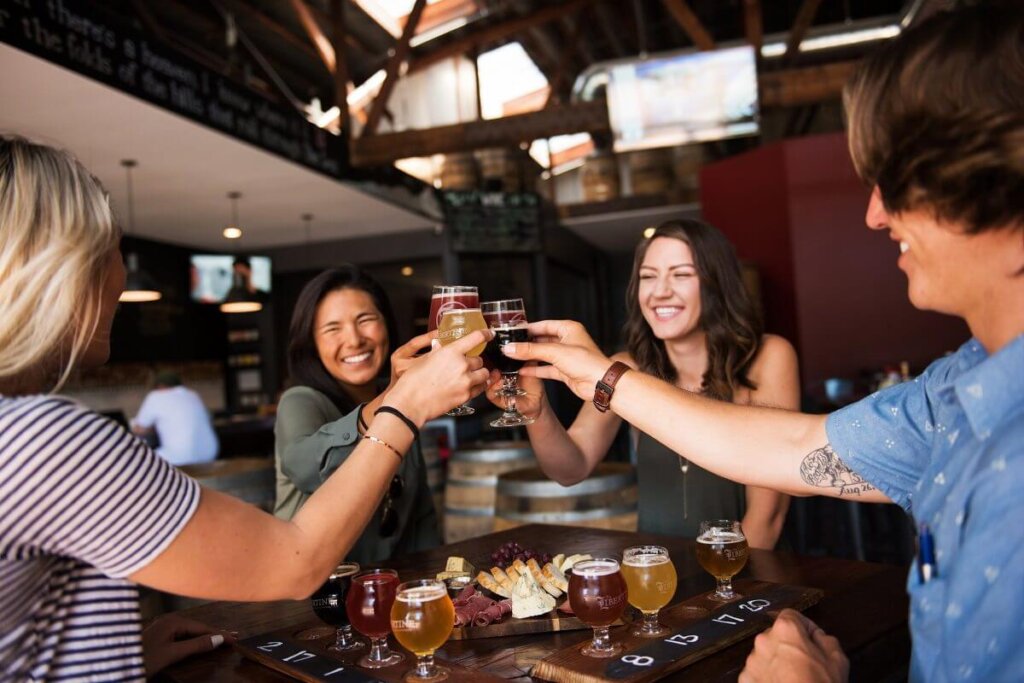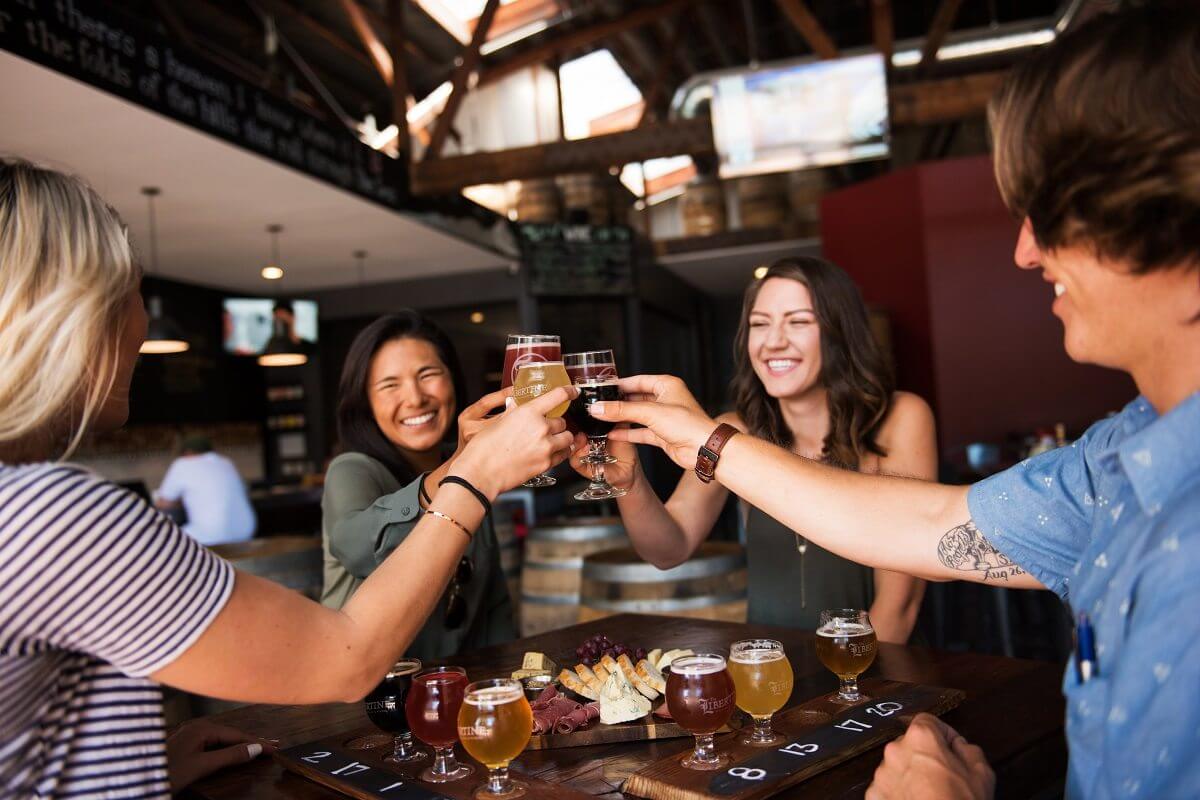 More Happy Hours
1865 Craft House & Kitchen: 3 – 6 p.m. (Sun – Thurs)
Luna Red: 3 – 6 p.m. (Sun – Thurs)
SLO Brew: 3 – 6 p.m. (Tues – Fri) and Pint Night every Tuesday, 5 – 9 p.m
Libertine: 4 – 7 p.m. (Sun – Thurs)
Sidecar: All day Wednesday and 4 – 6 p.m. (Thurs – Sat)