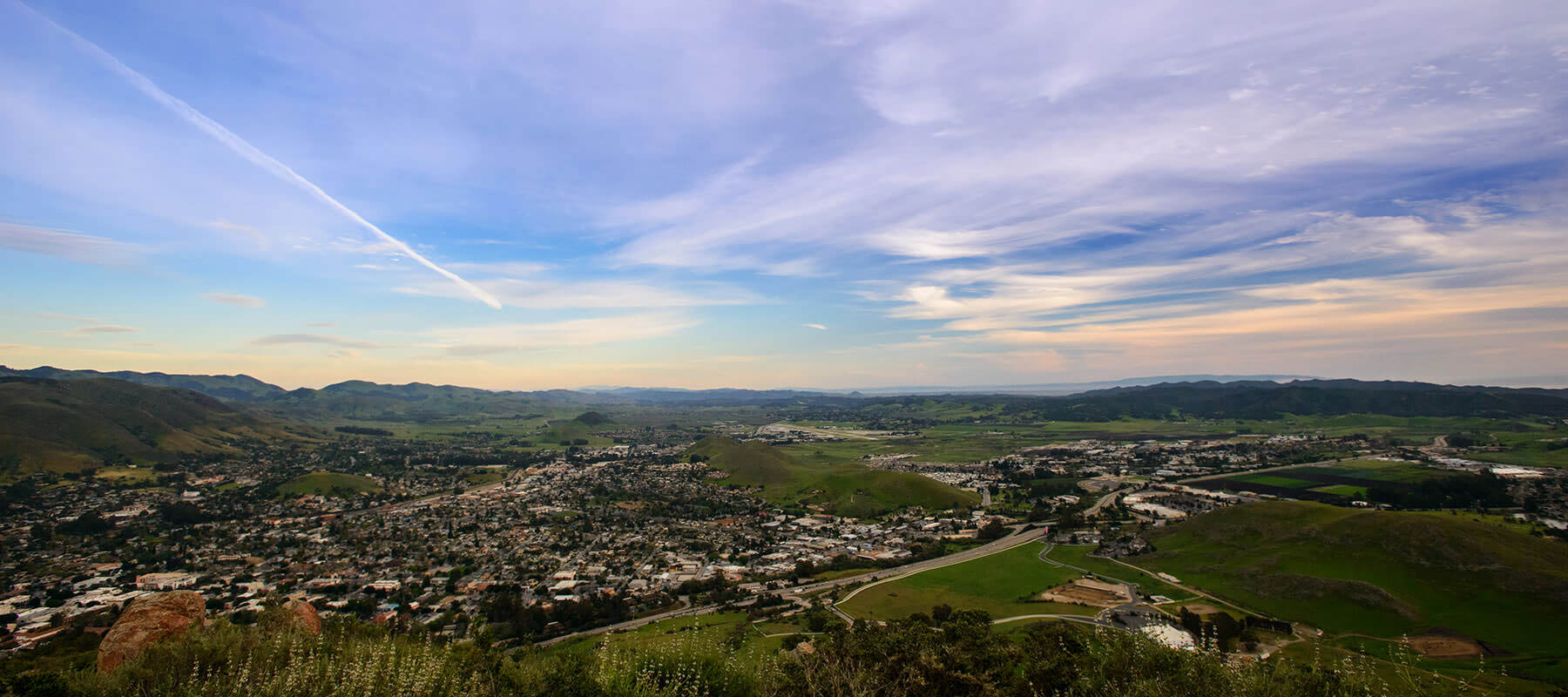 San Luis Obispo Outdoor Activities

San Luis Obispo is truly a mecca for outdoor enthusiasts. SLO takes the open-air concept to the next level with our desirable climate, stunning landscape, close proximity to the ocean and ample amount of open space and hiking trails. You can take your pick of things to do – adventurous San Luis Obispo hikes and outdoor zip lining, or surfing on one of the popular San Luis Obispo beaches and horseback riding across rolling hills. No matter what you choose, SLO is the true MVP for those with an affinity towards the great outdoors and it's all at hands reach your fingertips in the heart of SLO CAL.
Visit like a local by stopping by at the SLO swim center or taking advantage of some of our outdoor events in San Luis Obispo, like our annual City to Sea Half Marathon, The Classic Car Show at Pismo Beach, the Central Coast Cider Festival or the La Cuesta Ranch Trail Run.
Or play a game of golf on one of the city's wide-open San Luis Obispo golf courses, from views of the Pacific Ocean at the Morro Bay Golf Course to the famous 6,500 yard green of the Avila Beach Golf Resort, and see if you can hit a hole in one!
Ready for some outdoor activity? Plan a beach day at one of the gorgeous beaches in San Luis Obispo – take your dog to Fisherman's Beach, visit the pier on Avila Beach, or spot elephant seals on Point Piedras Blancas at San Simeon. With 9 beaches in the immediate area, you have sunny days to choose from at San Luis Obispo beaches!
And if you're looking for a little elevation gain, SLO has no shortage of beautiful hikes with panoramic views. Popular hikes in San Luis Obispo include visiting the grasslands of Irish Hills Natural Reserve, taking in the lights at Cerro San Luis, breathing in the eucalyptus trees of Reservoir Canyon, and climbing to the top of Cerro Alto – the highest point in SLO County.
Looking to keep it a little more low-key? Relax at one of our numerous Edna Valley wineries, dine "al fresco" at one of our notorious Downtown patios, stroll down Higuera Street for the Thursday evening Farmers' Market or enjoy an afternoon listening to the smooth rhythm of different local beats at Concerts in the Plaza—or any of our other open music events. You can even relax and people-watch in one of the beautiful San Luis Obispo parks in the area, or bring your dog along to one of SLO's dog parks!
Plan the ultimate outdoor adventure getaway on the Central Coast now to see why we have so many outdoor adventurists coming back for more!