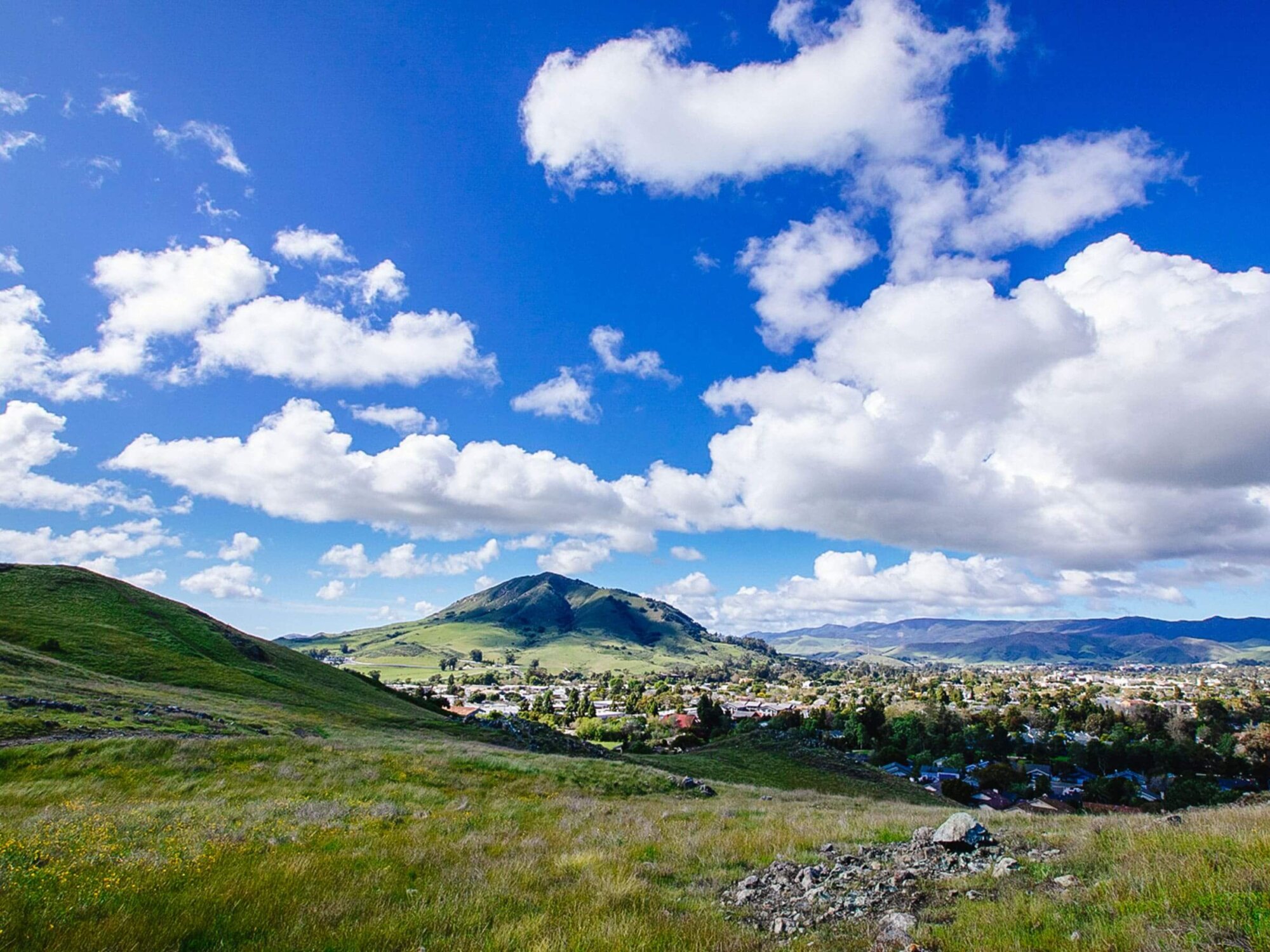 Sustainable Weekend Getaway
When visiting San Luis Obispo, it's easy to remember to take care of the environment when surrounded by rolling green hills, vibrant birds, rustling oak and sycamore trees, monarch butterflies and crashing blue waves.
As gas prices increase and the cost of a plane ticket skyrockets, now is the perfect time to head to SLO for an eco-friendly, car-free getaway. San Luis Obispo's SLO Car Free* discounts make it even easier to enjoy a green getaway. Skip the gas station and catch the train for a convenient, adventure-packed trip featuring 20% off discounts on Amtrak® tickets as well as discounts on other eco-friendly restaurants, sustainable vacation ideas, and eco or environmental tours. The grass is always greener in San Luis Obispo, so check out these activities and start planning your next sustainable vacation!
TRAVEL
Start your vacation by catching an Amtrak train and cruising down the Pacific Surfliner or San Joaquin to San Luis Obispo.
Register for a free SLO Car Free membership.
Whether it's biking, carpooling, vanpooling, or taking the bus, Ride Share offers eco-friendly travel options that suit everyone.
EAT & DRINK
Grab your reusable shopping bag and browse the seasonal, fresh and organic produce from one of SLO's Farmers' Markets, or head on down to the SLO Natural Foods Co-op for the cream of the crop picks on local produce.
Hop on your bike or a hotel shuttle and head out to wine country to enjoy a glass of organic wine from sustainable wineries like Tolosa Winery & Vineyards.
When your sweet tooth kicks in, sample some delicious, fair trade Cal Poly Chocolates, available in Central Coast markets and on Cal Poly's campus. Mama Ganache also offers a variety of ethically sourced, organic, artisan chocolates and sweets, right here in SLO.
Satisfy your taste buds at organic restaurants in the heart of Downtown SLO, including Big Sky, Bliss Café and more.
For organic and wild-harvested loose-leaf teas and herbal remedies, check out the Secret Garden Organic Herb Shop.
If you're going for an all-inclusive dining experience, get $5 off a Central Coast Food Tour where you'll embark on a step-by-step, taste-by-taste adventure.
ACTIVITIES
Rent or bring a bike and get acquainted with the charming town of San Luis Obispo. Explore bike trails such as the paved, three-quarter-mile Madonna Inn Bike Path and the Railroad Bicycle Trail for an up-close and personal tour.
No trip to San Luis Obispo is complete without a stop at the beach. Throw on your sunnies, grab your favorite book and soak up the sunshine.
Don't forget to fit in a movie at the nation's original solar-powered movie theatre, the Palm Theatre.
Relax responsibly with a holistic facial or massage from Beauty Poet, offering a variety of natural products and spa services.
Check out SLO's eco-friendly shops like Bamboo Batu, or head to Eco Bambino for a wide selection of natural children's products.
If you just can't get enough of SLO's nature scene, enjoy a 10% discount on a Central Coast Outdoors tour and explore the outdoors with a guided bike, hike, or kayak tour!
*SLO Car Free is a cooperative partnership initiated and led by the San Luis Obispo County Air Pollution Control District. To receive discounts on train fares as well as on dining, lodging and other car-free activities in San Luis Obispo, CA, simply register for a free SLO Car-Free membership.
Check out our guide to a cheap weekend getaway, girls' trip ideas or weekend getaways from Los Angeles to SLO if you're looking to travel with an eye on your wallet.