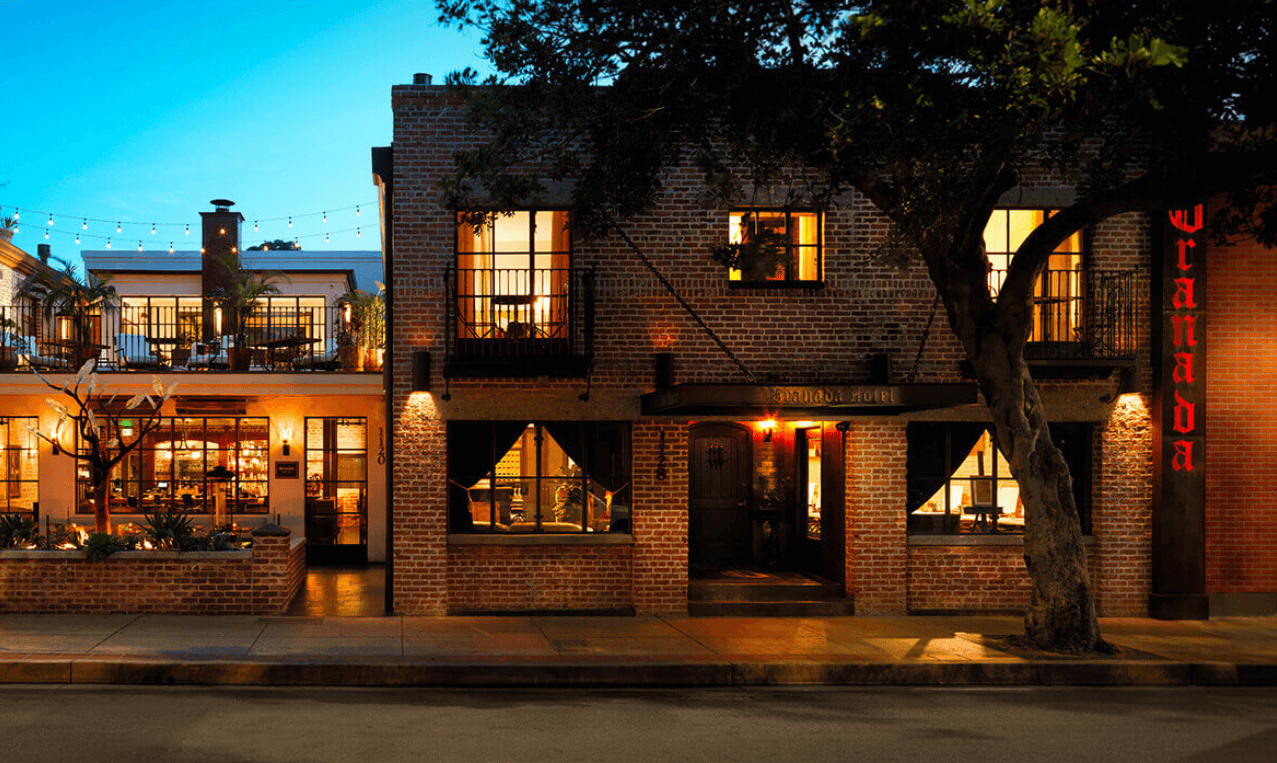 Downtown San Luis Obispo Hotels
The Central Coast is known for its beaches, wine-tasting and perfect year-round weather. What better way to pair these iconic notes than with a stay in the perfect hotel? These Downtown San Luis Obispo hotels located in the city's core offer something unique for visitors.
San Luis Obispo's hotels downtown are perfect for families, couples, work professionals, solo travelers and even pets, depending on the hotel. If you prefer something just outside the heart of downtown, the Quality Suites is one of many other hotel options just a five-minute drive up Monterrey Street. Find the best hotel in the San Luis Obispo downtown area with this guide.
HOTELS IN DOWNTOWN SAN LUIS OBISPO
The hotels in Downtown San Luis Obispo each have their own charm, and all of them are just steps from some of the most prominent attractions in town, including shopping, wine tasting, museums and art galleries. If you find yourself visiting SLO on a Thursday, check out the famous Thursday Evening Farmers' Market, located on Higuera Street – you can't miss it!
The SLO hotels downtown range from cozy and quaint to luxurious and modern. Downtown SLO hotels offer delicious food options, epic views and accommodations to keep you comfy during your visit. With a mix of industrial and modern, staying in the heart of downtown will leave you feeling SLO relaxed.
Hotel San Luis Obispo (SLO)
Located in the historic Chinatown, Hotel San Luis Obispo is a modern urban resort that features an upscale look and feel, complete with valet, two on-site restaurants and three bars (one on the roof) with a bocce ball court. This hot spot is perfect for social gatherings, professional meetings and conferences. There is also a full-service spa for those looking to unwind after a long day exploring the iconic downtown.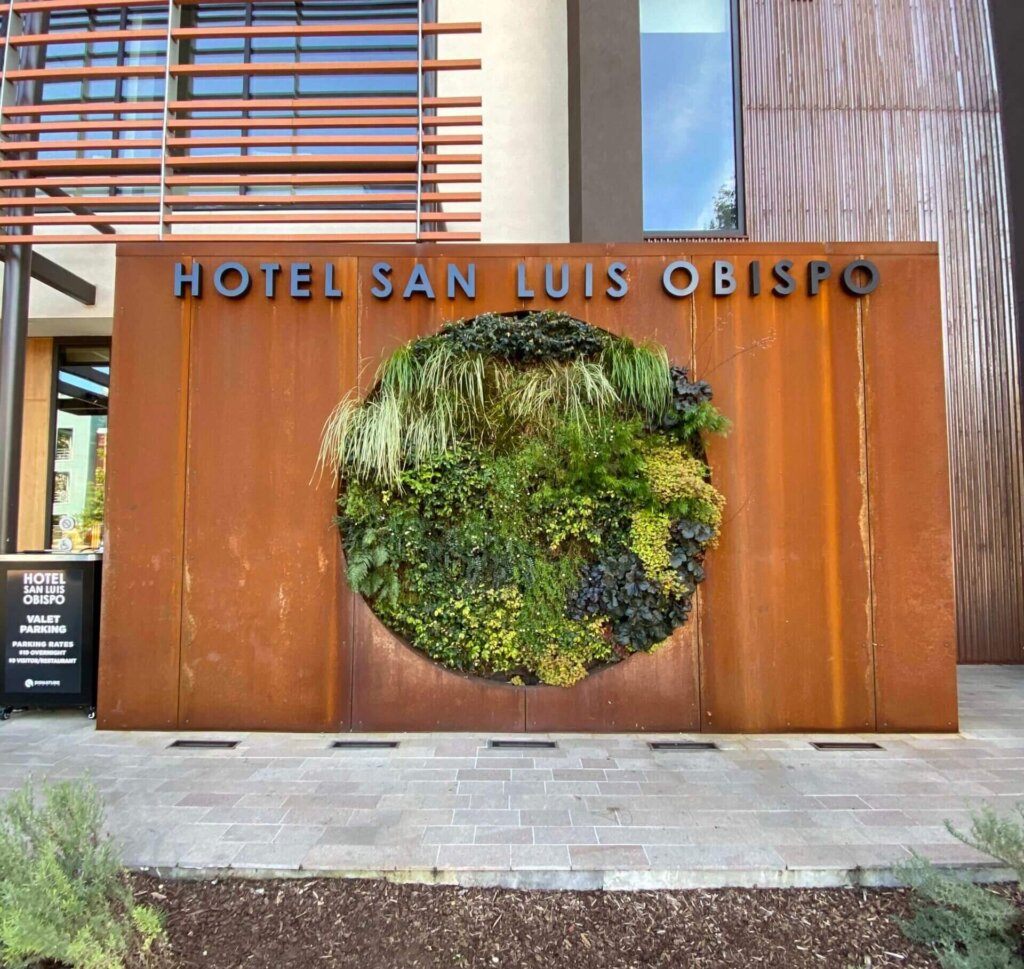 Granada Hotel & Bistro
The Granada Hotel & Bistro is the first boutique luxurious hotel in San Luis Obispo Downtown. With an attached restaurant, spa and nearby cocktail lounge, this hidden gem has a secret society vibe written all over its reinforced brick walls.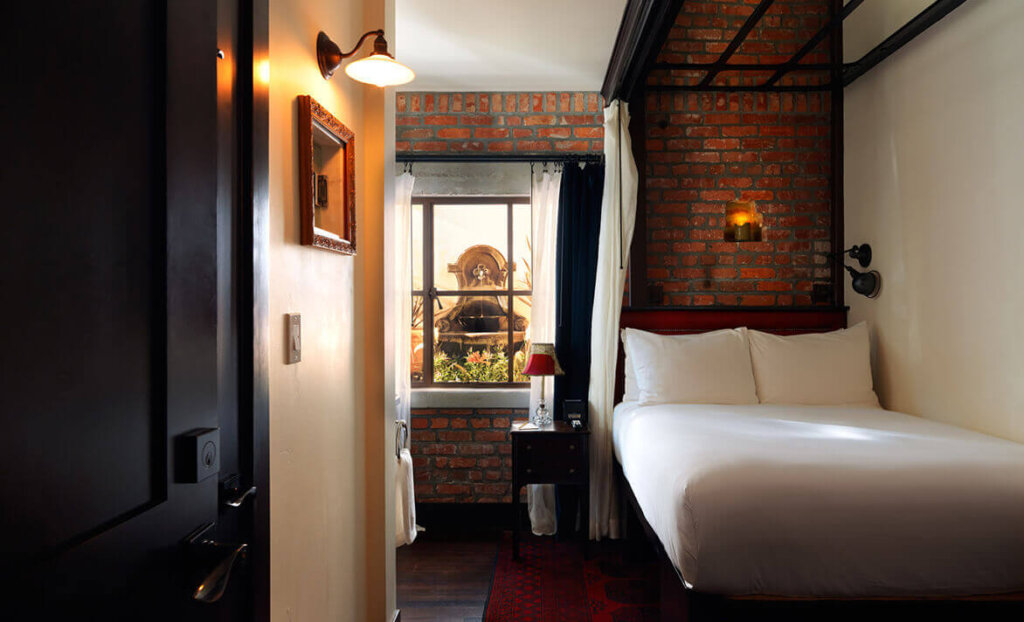 Hotel Cerro
The Hotel Cerro is in the vibrant center of Downtown SLO yet gives off a laid back vibe. Complete with a fitness center, rooftop pool bar with views of the picturesque SLO mountains, plus an on-site spa and Brasserie restaurant, it's no wonder some visitors have a hard time leaving.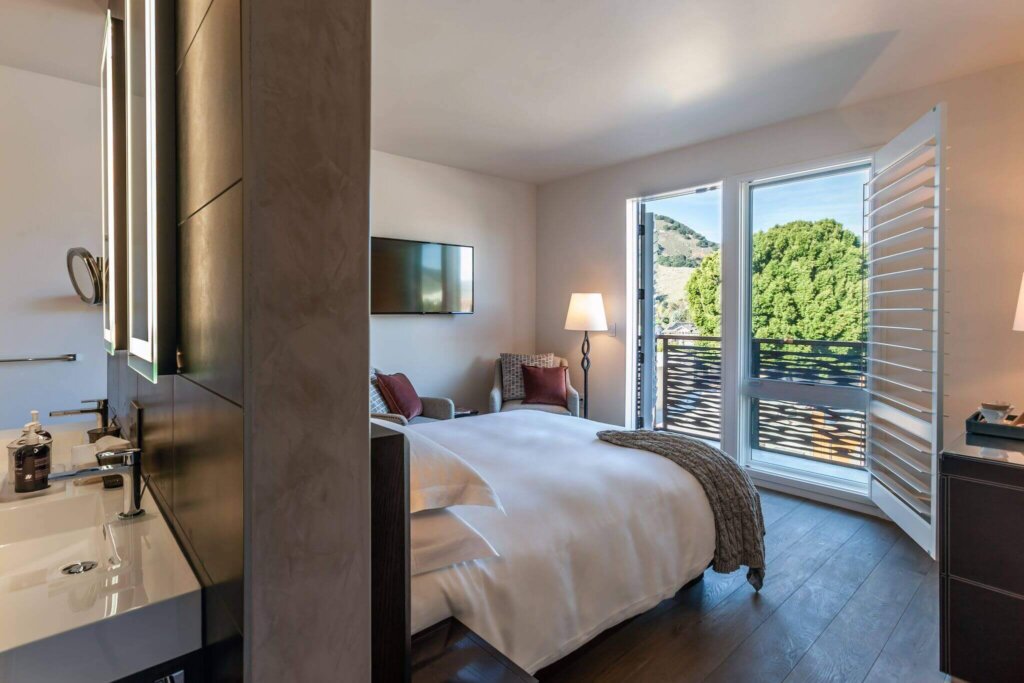 Garden Street Inn
The eponymously named Garden Street Inn is located on quiet little road in SLO. This iconic bed and breakfast has a suite and standard room options located on a historic property, complete with a little communal deck and library for those that prefer to enjoy the charm of the building with a good book and a coffee or tea. It's also just steps away from Scout Coffee, a must-stop coffee shop, before heading out to explore the town.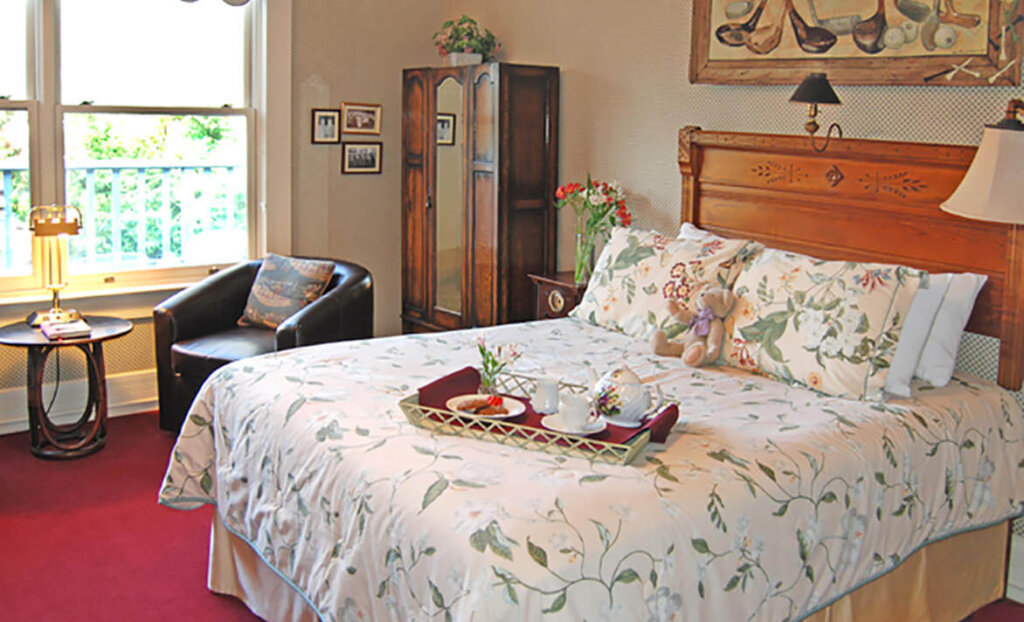 Quality Suites
The Quality Suites is another hotel near the heart of downtown and Cal Poly. This all-suite hotel is the perfect stay option for those that want to be near downtown but not in the heart of it. This hotel is a comfortable place to hang your Mustangs hat after a day of wine tasting, exploring the historic downtown or renting bikes to check out the Cal Poly campus.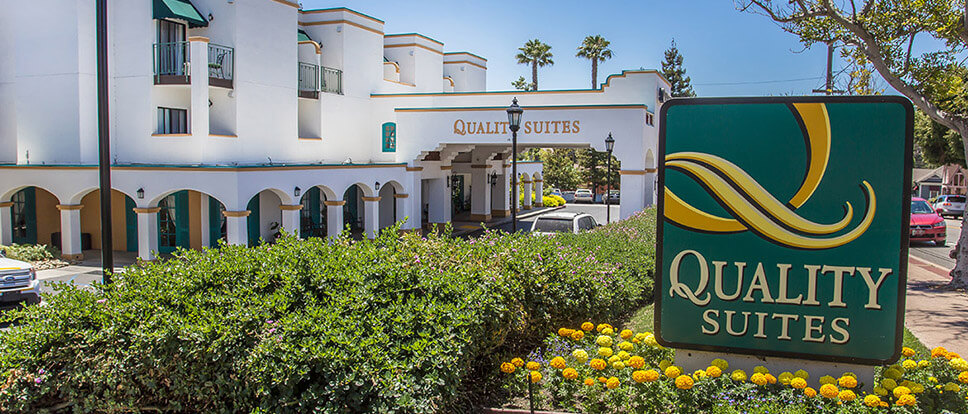 Many activities extend beyond the hotel where you choose to stay, including wine tasting, shopping, endless beach and outdoor adventures, miles of road and mountain biking options and one‐of-a-kind cultural attractions such as Mission San Luis Obispo.
If you are visiting the Central Coast, stay at one of our Downtown San Luis Obispo hotels on your next trip – or check out one of the city's boutique hotels for some unique SLO charm.