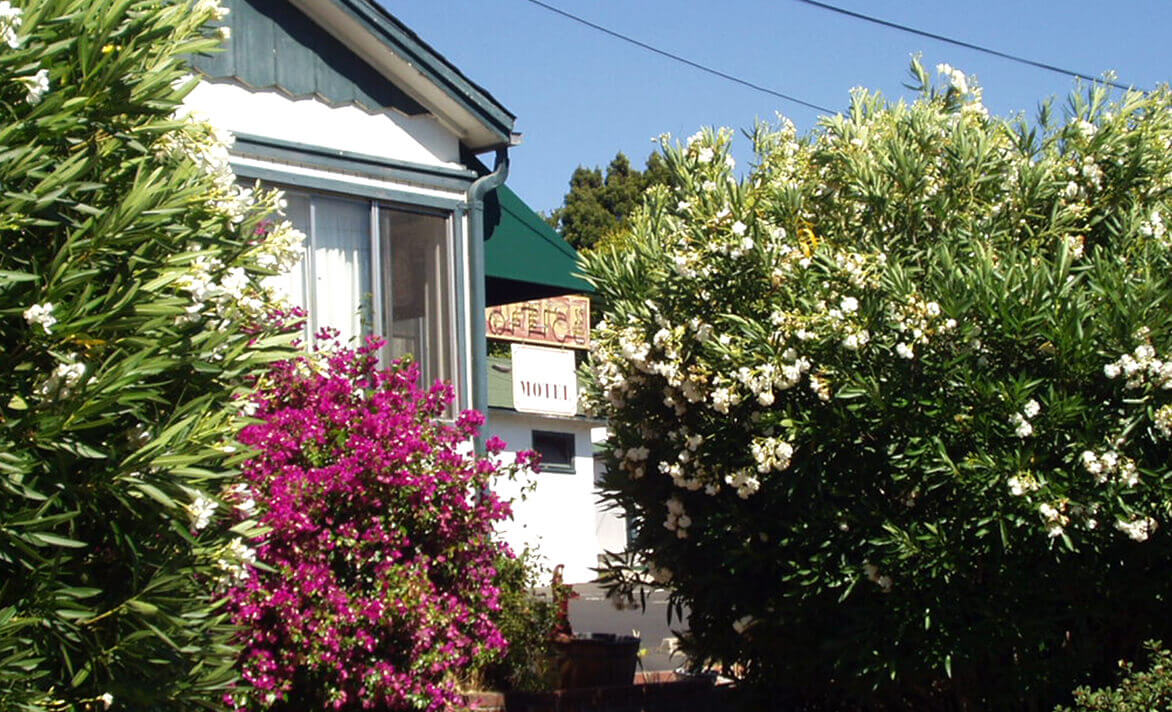 San Luis Obispo Budget Hotels
Living the SLO Life doesn't have to be expensive. San Luis Obispo is full of affordable motel and hotel rooms, whether you're flying solo or traveling with family and friends (including the furry ones). Find a hotel that fits your itinerary, and be sure to check out our SLO budget-friendly guide to help plan your trip.
Motels
Motels in San Luis Obispo
Exploring Downtown San Luis Obispo has never been easier – or more affordable. Many of our most cost-friendly stays are near our coolest locales: independent bustling shops and diverse restaurants, Mission San Luis Obispo de Tolosa, Bubblegum Alley and more. Check out these downtown area lodging options and find the perfect fit for your SLO trip.
Hotel Buena Vista
Hotel Buena Vista is a comfortable and relaxed space that serves as a bustling center for both business and social activities, all a stone's throw from downtown SLO. The best part is, their rates are incredibly affordable, giving you ample room in your travel budget to indulge in more of the things you love to do.
Motel 6 North
Coming into (or heading out of) San Luis Obispo via Hwy 101? Motel 6 North is the perfect place to rest your head. Enjoy convenient access to Downtown SLO's coolest attractions, then unwind poolside after a long day of exploring.
Avenue Inn
Located in downtown SLO, Avenue Inn is a delightful and cozy hotel that offers a tranquil escape from the bustling routines of daily life. It provides guests with an idyllic retreat where they can unwind and recharge. With convenient access to shopping venues, vineyards, the ocean and mountains, SLO offers a plethora of attractions that cater to diverse interests and ensure a memorable stay.
Sunbeam Motel
Stay within ten minutes of SLO's most popular destinations: beaches, wineries and more. Sunbeam Motel offers affordable comfort and easy access to relaxation and entertainment. (And of course, essential coffee and wi-fi.)
Los Padres Inn
Really live the SLO life by staying in the heart of San Luis Obispo. The charming Los Padres Inn offers convenient proximity to the downtown area along with a touch of home: a gym and pool, plus free wi-fi and non-smoking rooms.
University Inn
Calling all Cal Poly parents and visiting family: University Inn is your perfect homebase for exploring the university and nearby attractions. When you're not embracing your inner Mustang, take advantage of the outdoor heated pool and free wi-fi.
Homestead Motel
Feel right at home at Homestead Motel, minutes away from parks, shopping and other fun things to do. San Luis Obispo County Regional Airport and San Luis Obispo Station are also close by, making getting into and around town convenient.
Pets
Find a Pet-Friendly Budget Hotel in San Luis Obispo
The best things in life are better with pets, and San Luis Obispo welcomes them with open arms! Many of our hotels allow furry friends, so go ahead – pack the leash (and a few bones for the ride).
Super 8 Hotel
The Super 8 Hotel is the perfect place to rest your head and paws near SLO's most iconic landmarks. Keep in mind that pet-friendly rooms are limited, so be sure to book well ahead of your trip to ensure there's a place for you and your pup.
Budget Inn
No trip to San Luis Obispo is complete without visiting a vineyard (or a dozen). Wake up near some of Central Coast's finest, plus lots of other outdoor attractions, when you stay at Budget Inn, a pet-friendly hotel offering wi-fi and breakfast.
Hotel Calle Joaquin
The Hotel Calle Joaquin near the San Luis Obispo airport offers everything travelers need to recharge after a long day of exploring nearby vineyards, beaches, trails and more: pillowtop beds, free wi-fi and pet-friendly, newly renovated rooms.
Amenities
Amenities at Budget Hotels in San Luis Obispo
Comfort meets low-cost at these San Luis Obispo hotels. We get it – saving on lodging means more time to spend exploring. More wine tasting, more coffee sipping, more shopping and more–well, SLO! Good news: you never have to choose between your budget and your bed when you're here.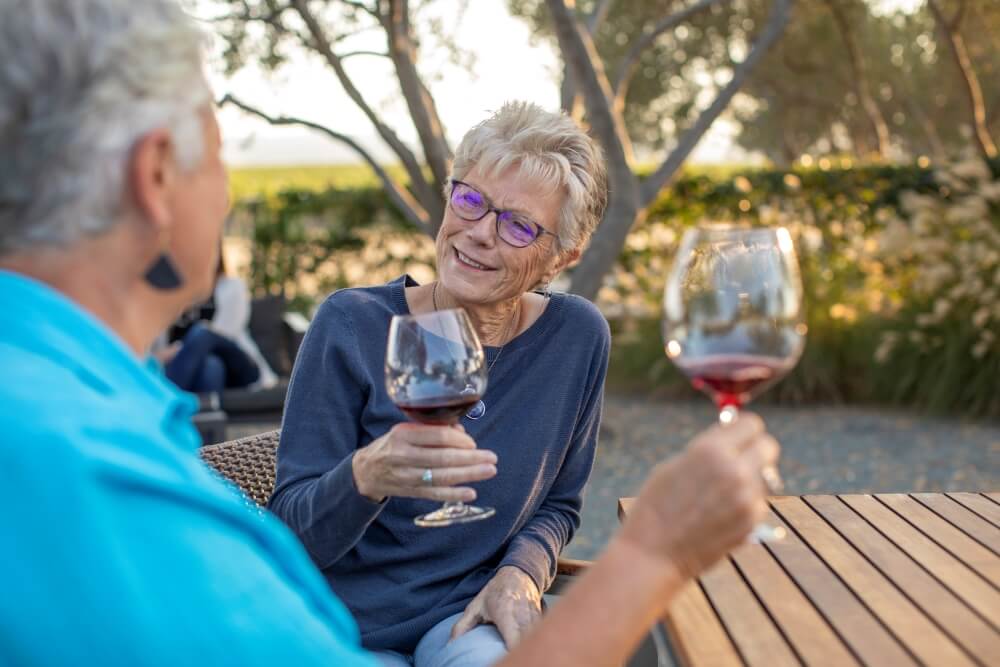 Clean & Comfortable Rooms
San Luis Obispo is your homebase away from home. That means you can always count on clean rooms and comfortable beds after a long day of adventure.
Free Wi-Fi & Parking
Wherever you roam, one thing will always be certain: you're going to need wi-fi. Enjoy plenty of it (plus free parking) in all of SLO's best budget hotels.
Heated Pools/Hot Tubs
Ahhh–there's nothing quite like sinking into warm water after hiking or biking your way across local trails. Luckily, tons of our hotels and motels have heated pools and hot tubs.
Breakfast
The most important meal of the day is just a few floors (or even feet) away when you stay in San Luis Obispo. Affordable or even free breakfasts are available at many hotels and motels.
Book It
Book a Budget Hotel in San Luis Obispo Today
Save on your stay and do more of what you love in San Luis Obispo. Reserve your room, explore the city and even bring your canine companion along. Booking a hotel or motel is easy – just picture yourself living like a local.