Things To Do in San Luis Obispo With Family
Looking for things to do in San Luis Obispo with family? SLO provides limitless, affordable vacation ideas, making it a top family vacation destination in California. With kid-friendly options like beaches, hiking, farmers' markets, museums, Bubblegum Alley, and more, your family will never be at a loss for activities in San Luis Obispo.
Located in the heart of SLO CAL, San Luis Obispo provides numerous fun and economic things to do for all ages, making it the optimal destination to bring the family. Visitors and locals alike can enjoy endless family-friendly and year-round options of things to do in SLO. Conveniently located halfway between San Francisco and Los Angeles, SLO is an ideal home-away-from-home for summer, spring break, holidays and exciting weekend trips.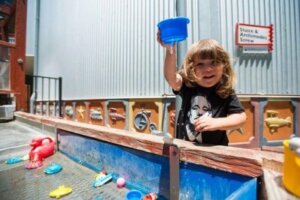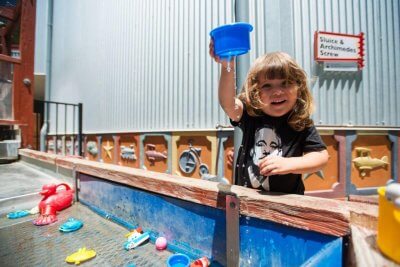 Visitors can enjoy some of our family-friendly attractions like Avila Valley Barn, Bubblegum Alley, San Luis Obispo Botanical Garden, and the Charles Paddock Zoo. With countless parks and open spaces, theater productions, beaches in San Luis Obispo, outdoor activities, farmers' markets, museums, and more, your family will never be bored. There's no wonder why San Luis Obispo is a family favorite location for many.
Downtown San Luis Obispo Activities for Family
There are plenty of Downtown San Luis Obispo activities for your family. Grab lunch at the family-friendly Splash Café for a bowl of clam chowder and yummy sandwiches that are destined to satisfy the whole group. Cruise through Powell's Candy Shop to pick out colorful gum and make your mark on the infamous Bubblegum Alley, located off Higuera Street.
If you are looking for an interactive kid-friendly attraction in Downtown SLO, head over to the San Luis Obispo Children's Museum – check for the most current ticket prices directly on their website. You can also explore the historic Mission San Luis Obispo de Tolosa for free.
In the family-friendly downtown area, your crew can walk through the Downtown San Luis Obispo Farmers' Market on Thursday nights for delicious food and produce.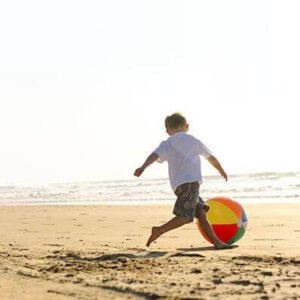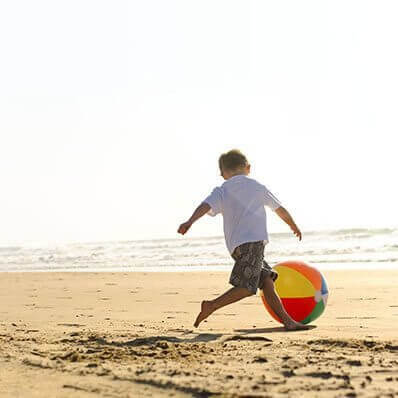 Also located less than five minutes by car from Downtown SLO is Cal Poly. Alumni and visitors alike enjoy exploring Cal Poly's beautiful campus. Discover on-campus landmarks including the Poly Canyon Design Village (AKA the "Architecture Graveyard" to locals), the Leaning Pine Arboretum, the Equine Center and the Shakespeare Press Museum.
Be sure to also check out San Luis Obispo upcoming events for even more family-friendly things to do.
San Luis Obispo Family Vacation by the Beach
One of the best ways to spend your time here is to plan your San Luis Obispo family vacation by the beach. Bring or rent bikes on your California family vacation and take a day trip to Avila Beach. Travel along the flat, paved Bob Jones Trail from Ontario Road through the woods along San Luis Creek into Avila.
The serene, family-friendly beach awaits, as well as the pier and the interactive Central Coast Aquarium. Stop into town for a quick bite to eat, or visit the lively Avila Farmers' Market on Friday nights. If you're driving through, drop by the Avila Valley Barn, where you'll find delicious pies and fresh fruits, as well as an ice cream shop and a petting zoo.
Other beaches in the San Luis Obispo, CA area that are just waiting to be explored by you and your family include Cayucos State Beach, Fisherman's Beach, Montaña De Oro State Park, Pismo State Beach and so many more. What are you waiting for? The ocean is calling for endless sun and family fun!
Outdoor Family Things To Do in San Luis Obispo
For the adventurous kids and kids at heart, take your pick of the many outdoor family things to do in San Luis Obispo. Start off with a home-style breakfast at the family-friendly restaurant, Cowgirl Café, with options ranging from pancakes to omelets. After eating a hearty meal, your family can head over to SLO Skate Park, a newly renovated Tony Hawk skate park in Santa Rosa Park, so the kids can scooter around and grind some rails. While at Santa Rosa Park, your family can relax and soak up the California sunshine on their spacious lawns and playground.
For the remainder of the day, explore Morro Bay, testing what taffy flavor is the most delicious, visiting the Morro Bay Museum of Natural History and watching the sea lions and otters pop up around the bay. If you want to experience the coast by water, there are tons of Morro Bay boat and whale watching tours to choose from, like Lost Isle Adventure Tours, where you can rent your own electric boat or board a chartered Tiki boat that departs every hour and brings passengers to the sand spit for some fun in the sun.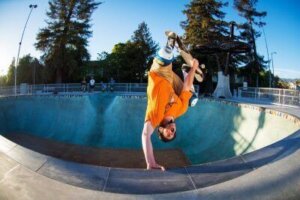 After your day outdoors, catch a movie at SLO's Sunset Drive-In, featuring double-header films at a family-friendly price.
Venture out 45 minutes from Downtown SLO and reach Hearst Castle, located off the Pacific Coast Highway in the northwest corner of San Luis Obispo County. Art and history-loving families will enjoy spacious gardens, breathtaking architecture and a variety of historic art pieces.
Due to road repairs, Hearst Castle is temporarily closed. Check their website for the most up-to-date hours.
Family-Friendly Hotels in SLO
Family-friendly hotels in SLO with pools include Hotel Cerro, Madonna Inn and The Kinney San Luis Obispo. The Kinney offers a great pool, fun games your kids will love, and bikes.
Pet and family-friendly hotels in San Luis Obispo include Hotel San Luis Obispo, La Quinta Inn & Suites and San Luis Creek Lodge.
Other family-friendly hotels in SLO include Apple Farm Inn, Best Western Royal Oak, Sands Inn & Suites, Quality Suites Downtown San Luis Obispo and many more.
The best things on the Central Coast are in SLO. With such a large variety of things to do in San Luis Obispo with your family, visiting here for your next vacation is an obvious choice. Ready to book your SLO hotel?
Family-Friendly Restaurants in SLO
Check out our favorite family-friendly restaurants in SLO that toddlers, teenagers, parents, and even picky eaters will love.