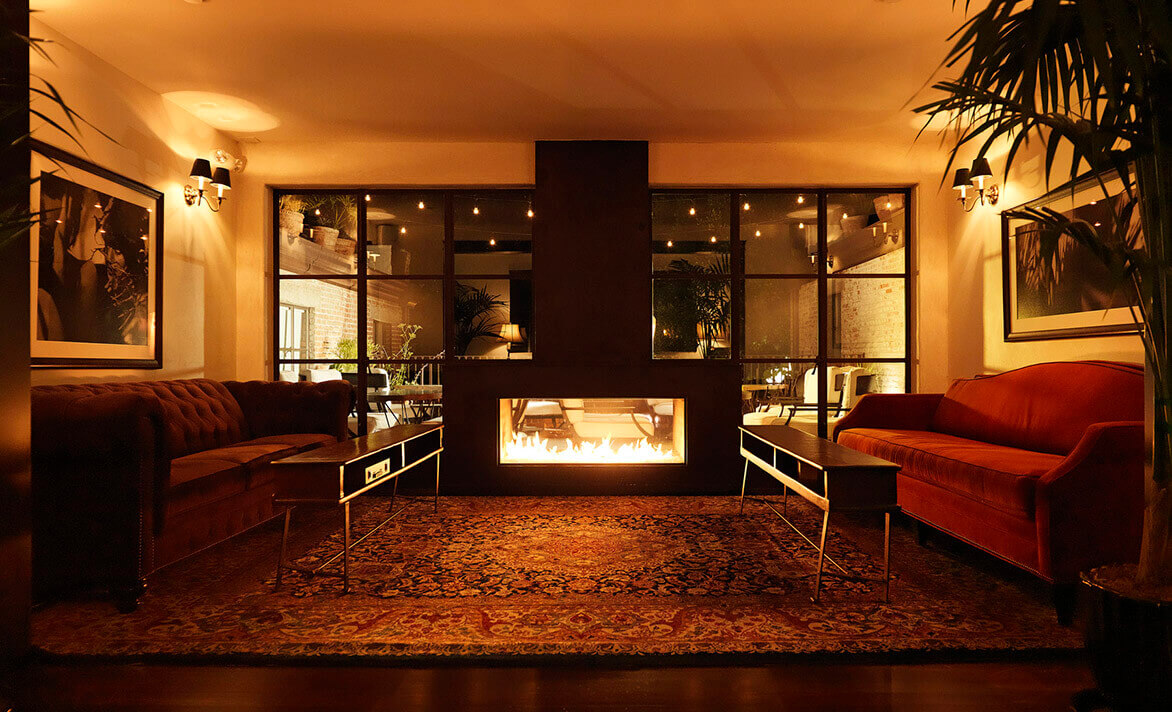 Boutique Hotels in San Luis Obispo
When most hear the word 'boutique,' they think of small and quiet. Both of these are true, but in SLO, luxury hotels with unique flair is another way to describe the boutique hotels in San Luis Obispo. There is the town's iconic Madonna Inn, where you can enjoy the on-site amenities such as a spa treatment before relaxing by the pool all day. There are also small, hidden boutique inns sprinkled around town that are bound to leave you SLO impressed and feeling like a VIP guest with their accommodations, concierge services and more.
San Luis Obispo Boutique Hotels
SLO has a big city feel with a small town charm and nothing embodies this more than San Luis Obispo boutique hotels. Below is our curated guide of boutique hotels in SLO that offer cozy stay options, unique views of the area and accommodations that will make it hard to leave the property.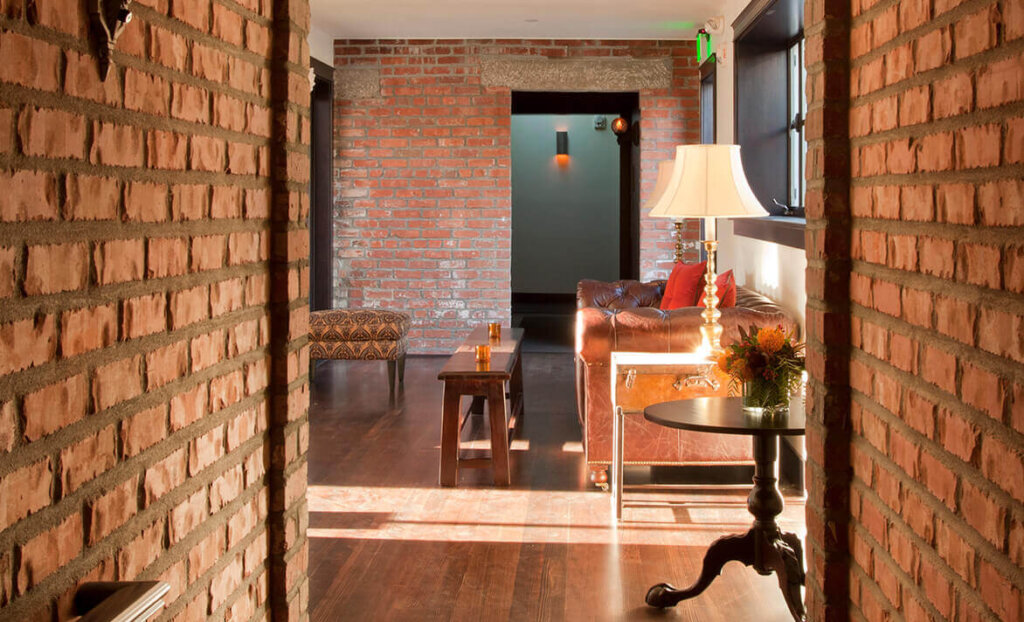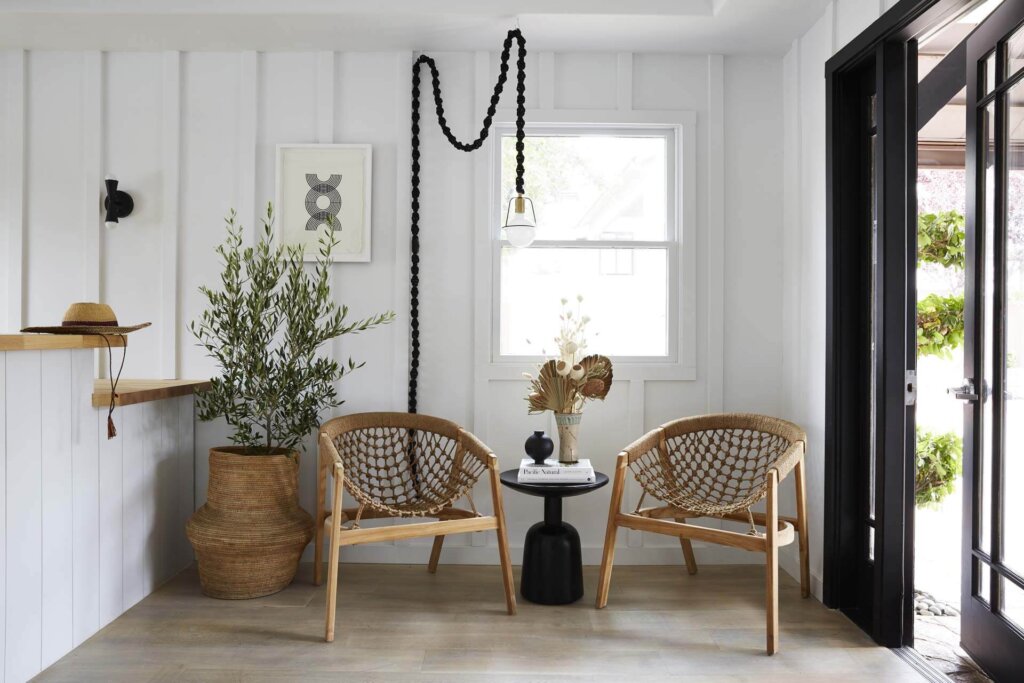 The Butler Hotel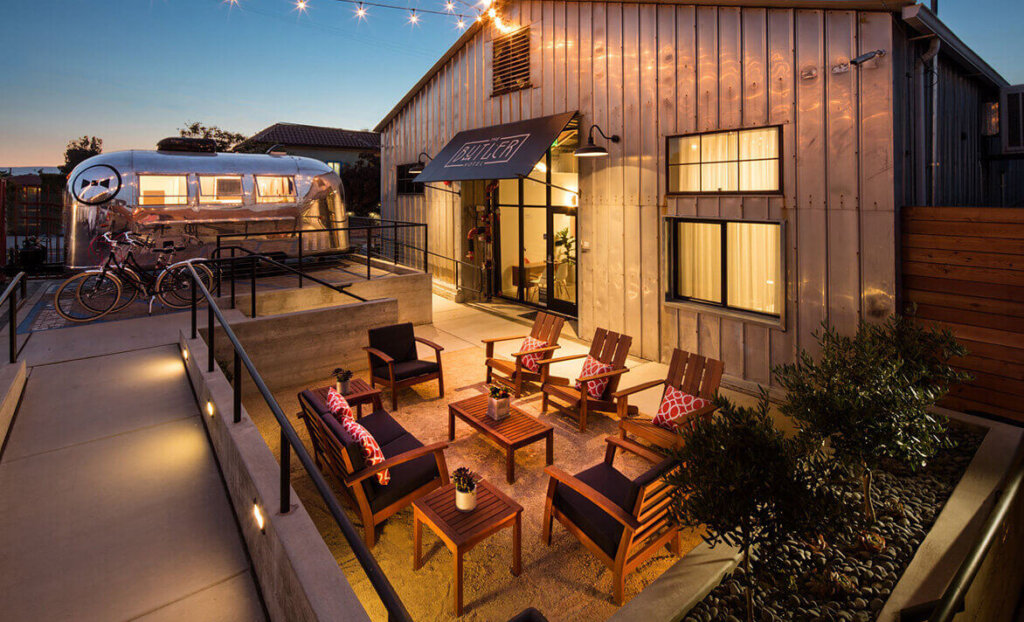 The Butler Hotel is a fully renovated 1950s auto repair garage. This industrial space has since been updated to feel fresh and new, with modern furniture and large pieces of art situated in each of the hotel's six rooms. The Butler is close to downtown and is within walking distance of all the local sights.
Granada
The newly renovated Granada Hotel offers seventeen luxury boutique hotel rooms. Ideally located in the heart of the downtown you are centrally located to experience an array of nightlife, culture, hiking to wine tasting all within minutes from the property. Each carefully designed guest room features exposed brick walls, hand-crafted steel windows, Persian rugs and original hardwood floors.
San Luis Creek Lodge
The San Luis Creek Lodge is an intimate little hotel complete with custom furniture, original artwork and designer toiletries that offer a contemporary aesthetic and farmhouse feel. If you upgrade, you can get a room with a gas fireplace; the perfect ambiance for the cool SLO mornings. 
Petit Soleil
Petit Soleil is a great spot to stay for a little romantic getaway. With its cobblestone courtyard and rustic color scheme and design, you will be instantly transported to a little seaside village in Europe. This bed and breakfast is close to SLO's popular spots, such as the Mission San Luis Obispo De Tolosa located in the heart of downtown. Enjoy complimentary breakfast, parking and a concierge service to make your visit even more memorable than you could have imagined.
Apple Farm Inn
The Apple Farm Inn is the perfect stay option if you're looking for a quaint and quiet place to unwind. A quiet country-style inn just outside of downtown, this spot has spacious rooms that are cozy and complete with fireplaces. There are places all around the grounds perfect for SLO-ing down with a glass of wine and a book. Explore the hotel property, which includes lush gardens, a gift shop and a restaurant.
The Wayfarer SLO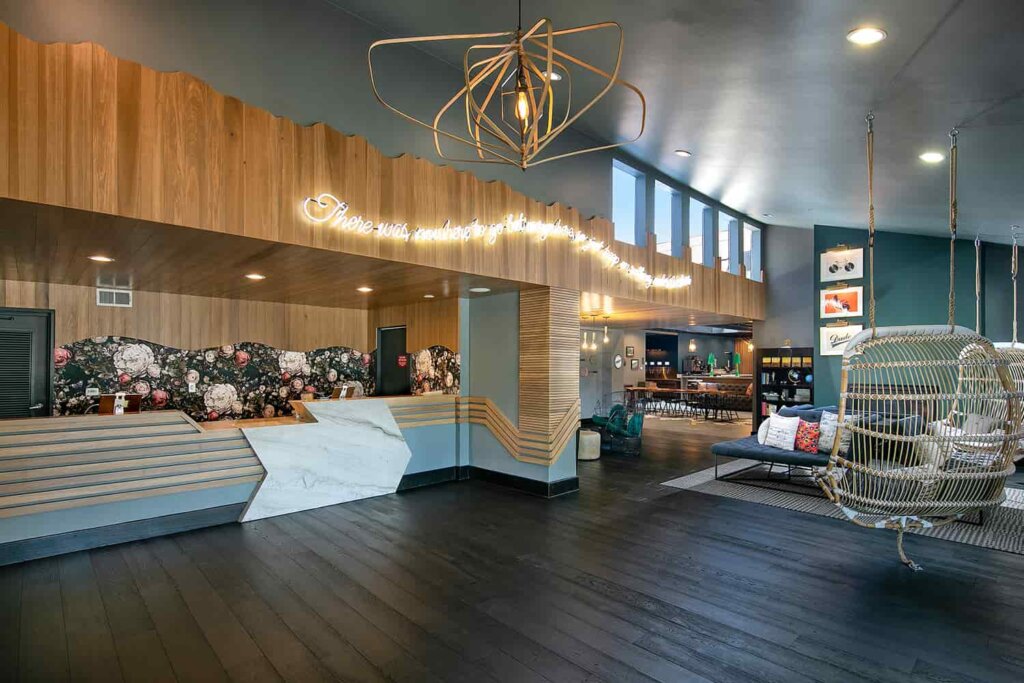 The Wayfarer SLO brings a funky campus vibe to this redesigned hotel. There is an on-site restaurant, bar, event space, and a heated outdoor pool – the ideal spot to unwind with a cocktail in hand, of course. The Wayfarer is a great home base for those who want to explore SLO proper as well as venture off to the coast or out to wine country.
From the famed Farmers' Market on Thursdays to the plethora of restaurants and shopping options, you won't be able to resist the draw of downtown SLO during your Central Coast trip, even though the hotels make it hard to leave.
If you are visiting the Central Coast, stay at one of our boutique or Downtown San Luis Obispo hotels on your next trip!