If you always need to know where the closest coffee shop is, you're in good company. Here in San Luis Obispo, we respect the first coffee of the day – and the second, and the third, and – well, you get the idea. We've rounded up some of the best local coffee shops for chatting, grabbing-and-going or just sipping and relaxing.
Coffee Culture in San Luis Obispo
From bustling cafes to grab-and-go huts, coffee shops in San Luis Obispo come in all shapes and sizes. Some are havens for Cal Poly students. Others serve tea, smoothies and specialty coffee drinks. Try them all to find your perfect fit…or use our handy guide below to kick-start your day with the perfect Central Coast cup (and maybe even a snack or a full breakfast spread).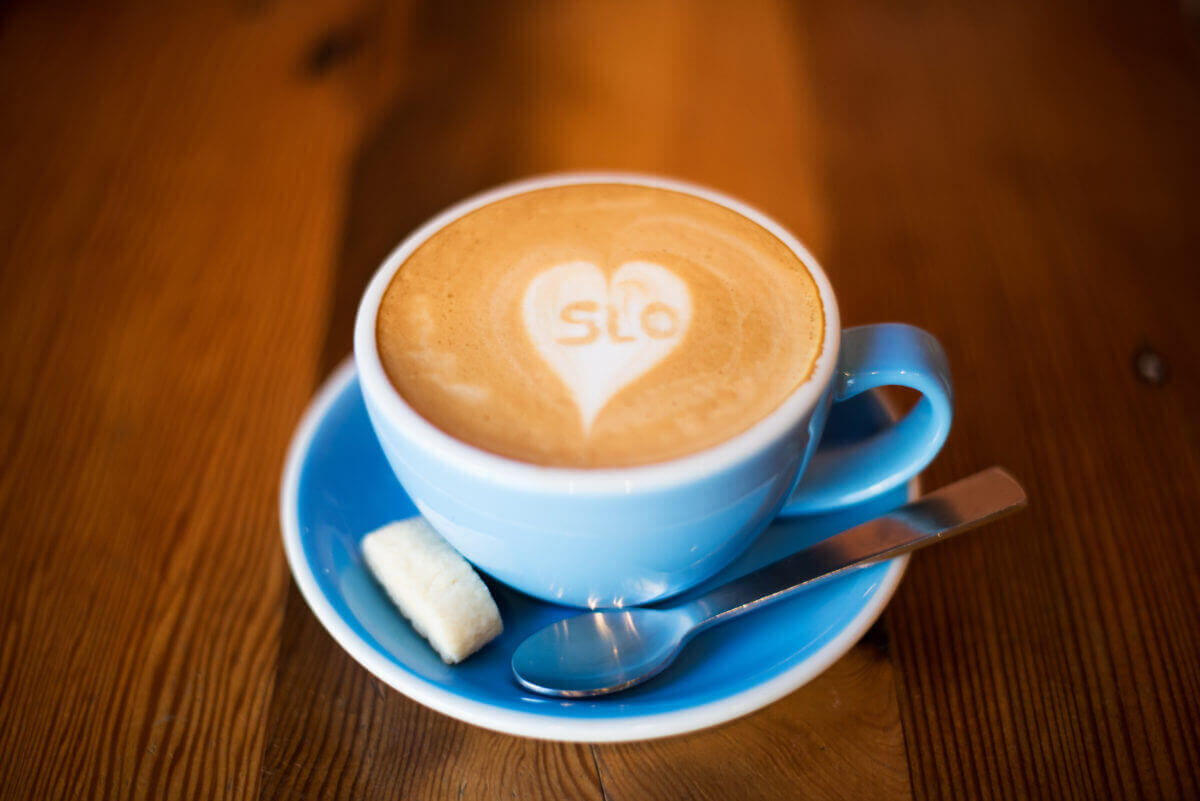 Grab a Bite and a Coffee in SLO
Pastries are coffee's best friend – along with breakfast burritos, wraps and classic avocado toasts. Keep it light with these SLO cafes that offer java and a little extra fuel for your day.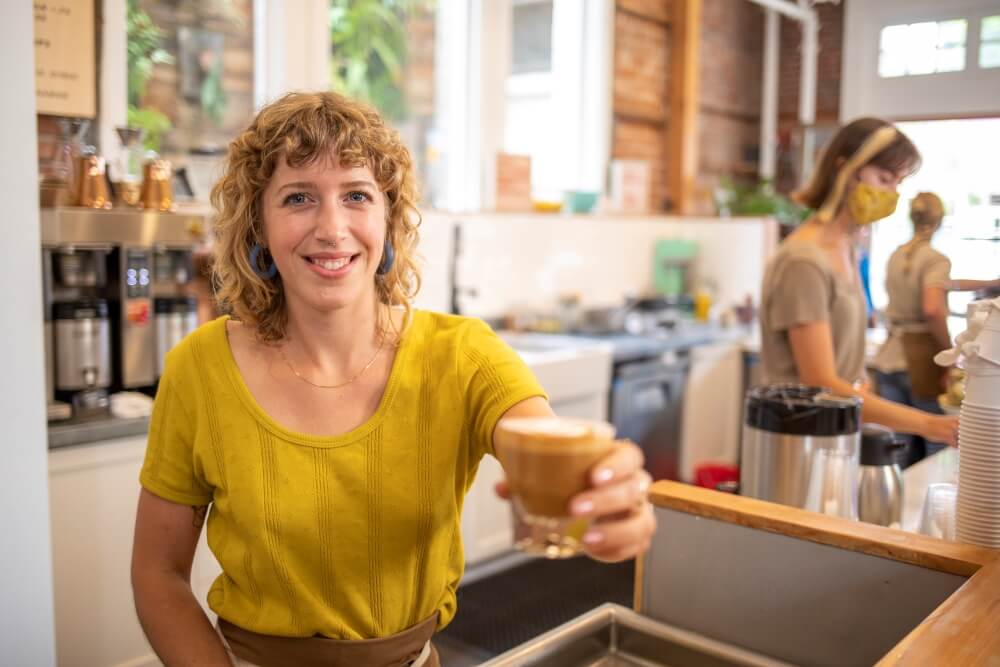 Coffee & Treats
Nautical Bean
Kick back and relax at Nautical Bean, a family-owned shop with three locations in SLO and one in Baywood-Los Osos. It boasts a huge selection of iced and hot coffee and tea, plus smoothies, handhelds and baked goods.
Field Day Coffee
Serving the best specialty coffee and natural wine they can find. Check out Field Day Coffee which also offers house made pastries and delicious tea varieties.
Coastal Peaks Coffee
Located close to lots of shops and amenities, Coastal Peaks Coffee lets you espresso yourself with a big menu of not just coffee, but tea, smoothies and even convenient handheld fare.
Top Sit-Down Cafes
SLO your stroll for an hour or so in these cozy cafes, where good vibes, comforting hot chocolate and baked goods abound. (They're also perfect for studying and working.)
Sally Loo's
Sally Loo's is where the locals go for coffee, breakfast and conversation in San Luis Obispo. Stop in or sit and stay a while – you'll blend right in with the locals as you tuck into wholesome options.
Scout Coffee
Snap a new profile picture at either of Scout Coffee's posh locations. The original cafe on Garden Street is all wood and exposed brick, while the Foothill location embraces the open, modern look.
BlackHorse Espresso & Bakery
Baked goods and breakfast paninis abound at BlackHorse, where a strong free WiFi connection and cozy surroundings draw locals and visitors alike. Best of all? There are two locations in SLO for total convenience.
Only in SLO Specialty Drinks
If your morning coffee is the most important meal of the day (and who says coffee isn't a meal?) you'll want to add these coffee shops to your list. Here, you'll find not just specialty coffee, but fancy frozen drinks, hot chocolates and many more 'gram-worthy concoctions.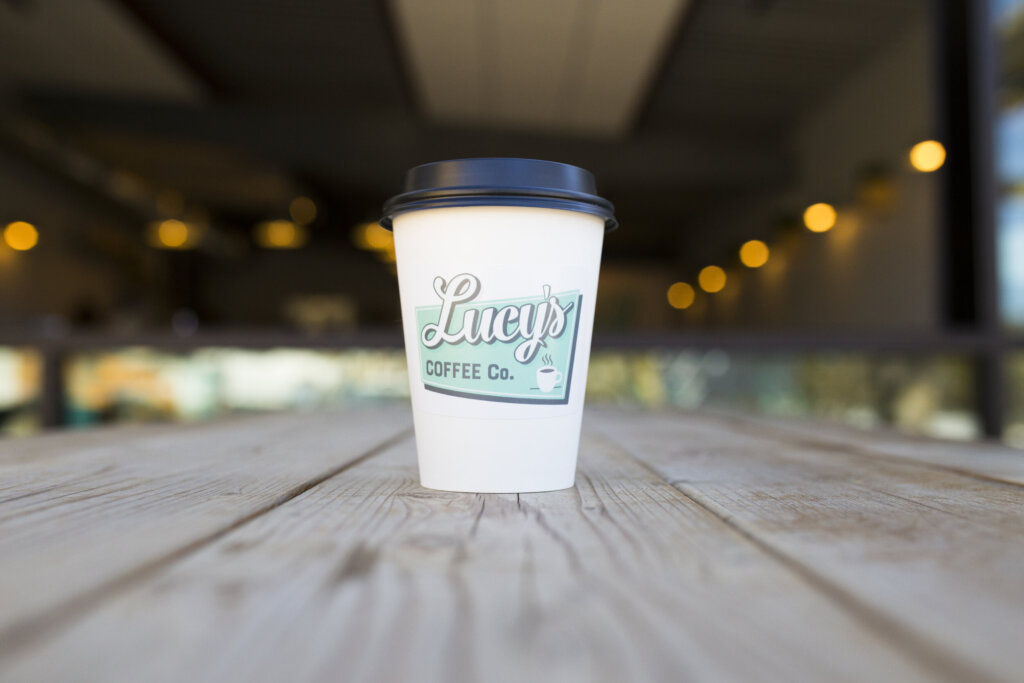 SLO Specialty Jo
Skipper's Brew Coffee House
Skipper's Brew is a female queer-owned coffee shop. Featuring a delectable matcha menu and a slew of seasonal drinks. You can also grab a special puppacino for a beloved friend.
Lucy's Coffee Company
The name Lucy's Coffee Company is synonymous with cocoa. This coffee truck turned brick-and-mortar shop is the only place you can top your drink with real browned marshmallows.
Kreuzberg California
You might feel like you've been transported to Germany when you visit Kreuzberg, a large, mural-adorned open space specializing in tuxedo mochas and hot chocolates.
Libertine Coffee Bar
Along with classic coffee drinks, tea, and handheld breakfasts, Libertine makes a mean bulletproof coffee – along with their eponymous Liber-Tea Latte, complemented by a full selection of delicious whole leaf tea.