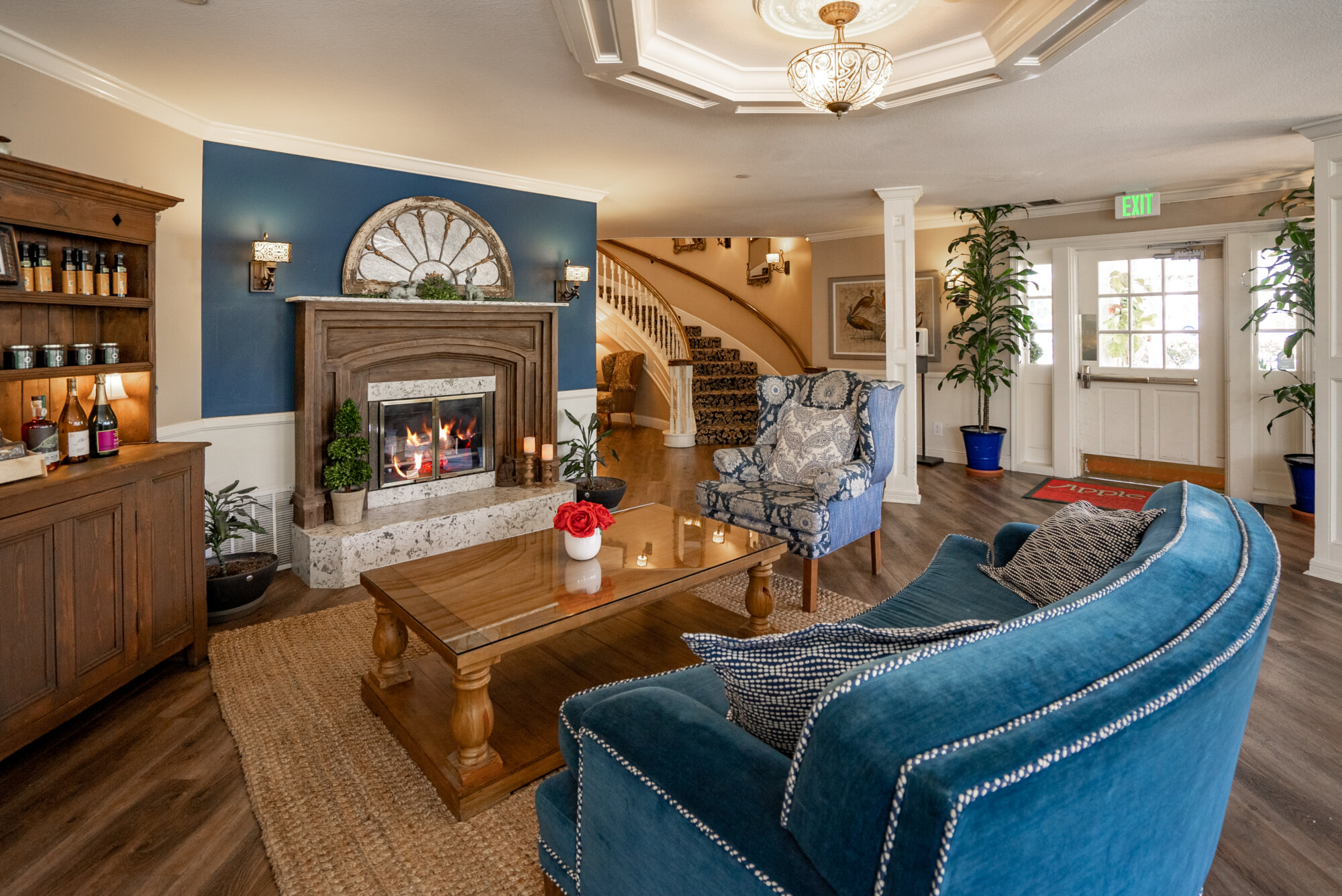 Bed & Breakfasts in San Luis Obispo
Living the SLO Life means slowing down and soaking in the scenic charms of the Central Coast. Staying at a bed & breakfast in San Luis Obispo is a time-tested way to experience everything the region has to offer while meeting interesting people in a cozy, welcoming environment that feels just like home. Below, we'll shine some golden California light on a few of the most popular San Luis Obispo bed and breakfasts, along with local landmarks and tips on booking a B&B in SLO.
What Amenities Can I Expect at a San Luis Obispo Bed & Breakfast?
San Luis Obispo bed and breakfasts offer the same comforting amenities found in B&Bs across the world. The coziness of someone's well-kept home, privacy, communal meals… and of course, plenty of inside advice on what to do and see in the area from the owners. Many offer hot tubs, luxurious bedding, home-baked meals, wifi, free parking, fireplaces and all the comforts you've come to expect from a bed and breakfast.
What Does it Cost to Stay at a Bed and Breakfast in San Luis Obispo?
Prices for a bed and breakfast in SLO generally run anywhere between $135 to $400 or more per night. It all depends on where you want to stay and when you're looking to visit. Weekend nights during summer lean expensive, while off-season nights during the MidWeekend can be real bargains. The size of your party, the property's star rating and amenities on offer can also affect costs. But don't worry: there's a little something for everyone when it comes to B&Bs in San Luis Obispo.
Downtown & Mill Street B&Bs in San Luis Obispo
Stay in the heart of Downtown SLO near the Mill Street Historic District. This tree-lined neighborhood reflects the best of California's various architectural styles, like Mission Revival and other design trends that surfaced in the 20th Century. Staying in this district puts you close to downtown shopping, dining and entertainment while immersing you in true California history and culture. Here are just a few of the bed and breakfasts in the area.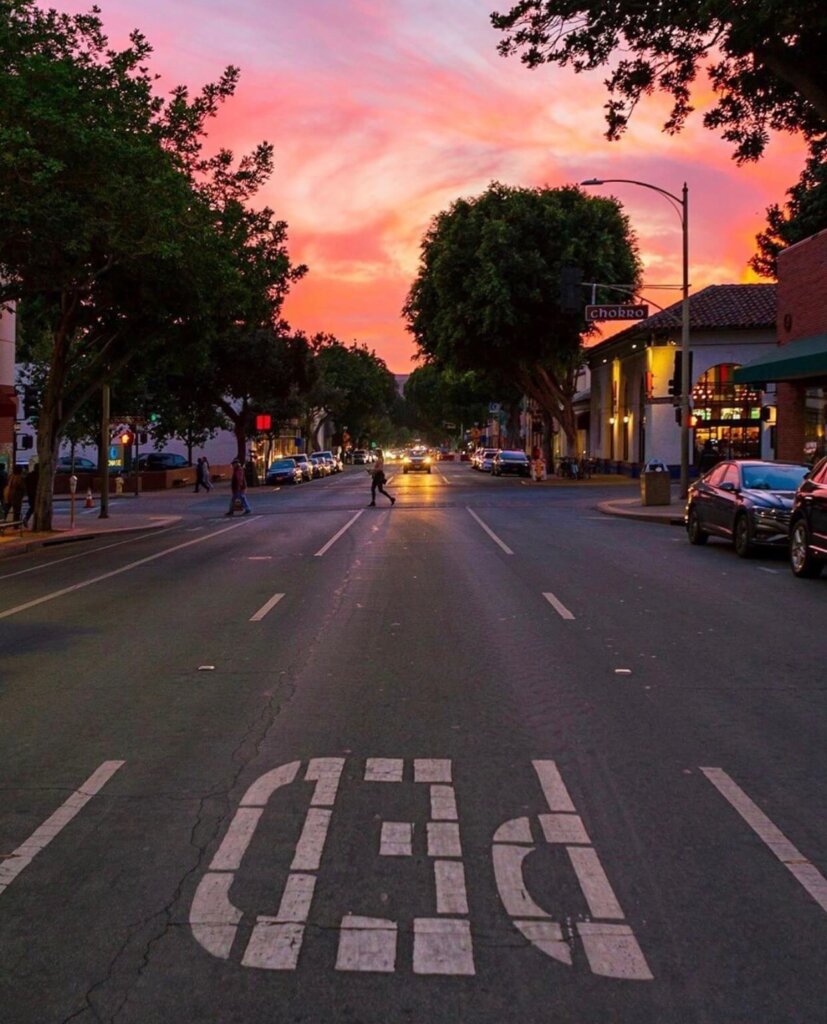 Heritage Inn Bed & Breakfast
With an amazing backstory (the building was literally picked up and moved in the middle of the night in 1980 to avoid demolition), SLO's Heritage Inn Bed & Breakfast is one of those "if walls could talk" kind of places you absolutely must check out on your next visit. Each of its seven rooms is colorfully decorated with a down-home feel and the property features a creek-side garden for guests to relax in. 
Breakfast: Daily, 9:00 a.m. to 10:00 a.m.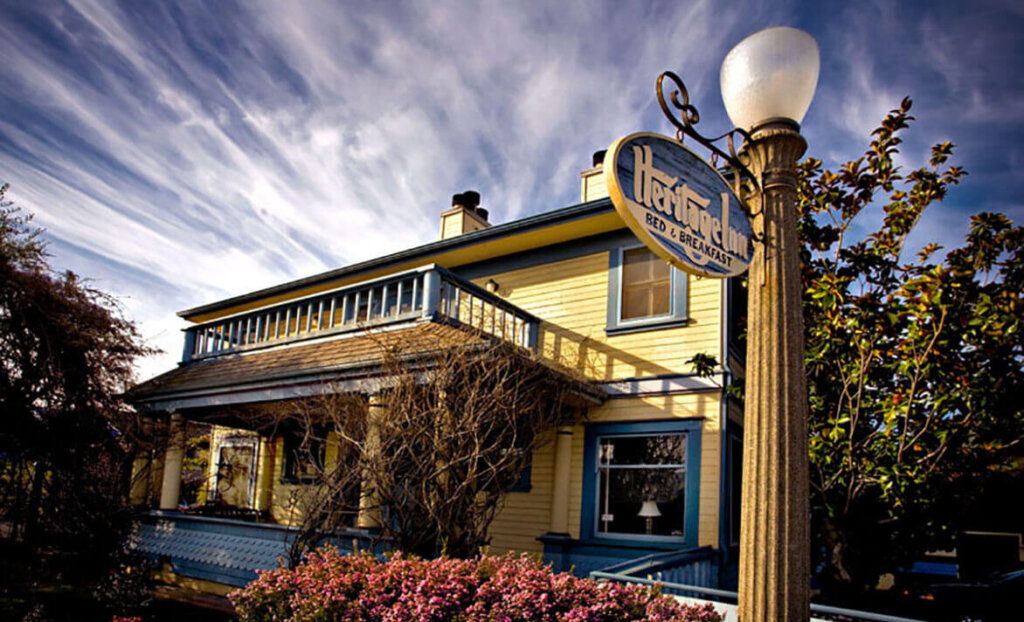 The Apple Farm Inn
Set in an authentic mill house near Cal Poly and downtown SLO, Apple Farm Inn Bed and Breakfast has 106 rooms with unique décor. Each room features wifi and a fireplace, and the property's gardens are a sight to behold. Dine at the Apple Farm Restaurant where local, farm-fresh cuisine takes the spotlight from 7 a.m. to 11 a.m. on weekdays and 7 a.m. to 2 p.m. on weekends. 
Breakfast: Monday – Friday, 7:00 a.m. – 11:00 a.m.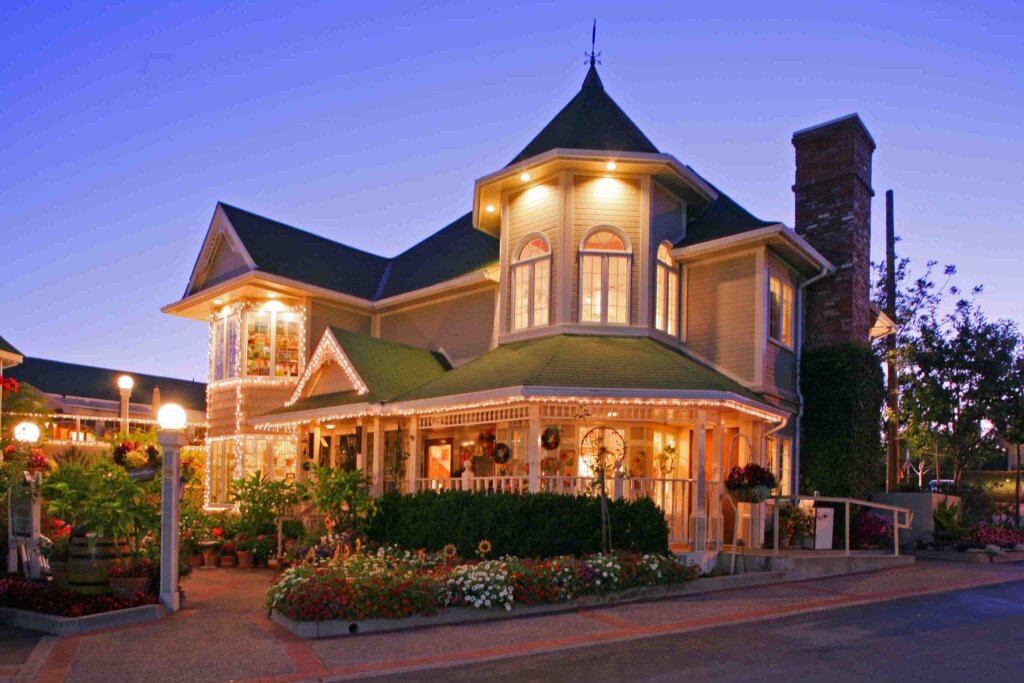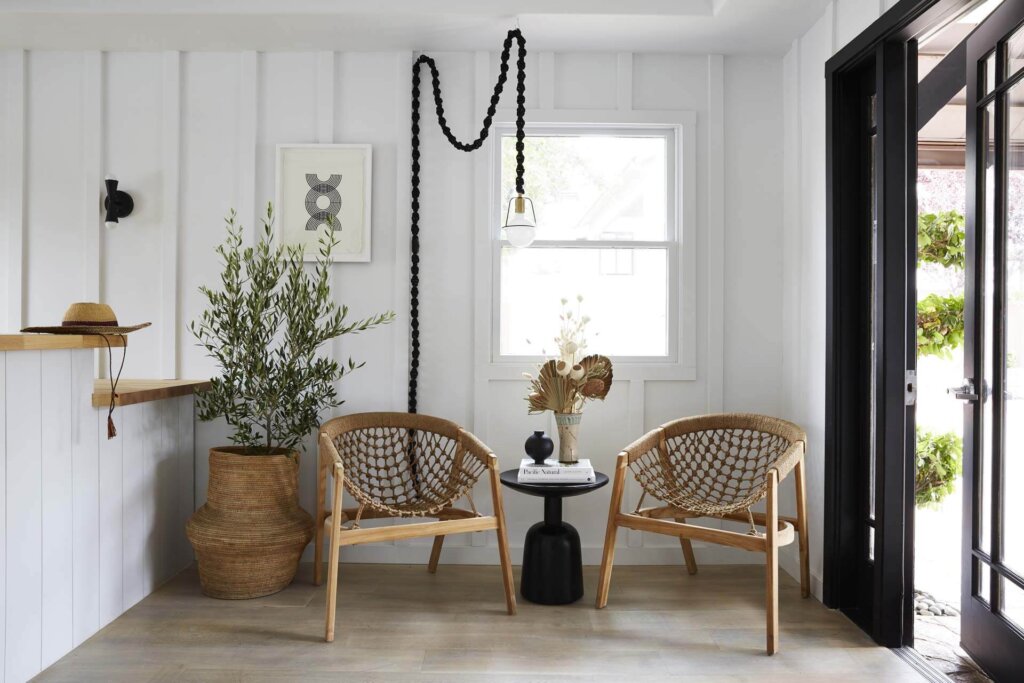 San Luis Creek Lodge
Found just seven miles north of SLO's wineries, the San Luis Creek Lodge is the perfect place to call home on your next tasting trip. This pet-friendly B&B blends the aesthetic of a contemporary farmhouse with bohemian flair. Leaning on influences from the nearby winemaking region, San Luis Creek Lodge successfully evokes the feel of the surrounding community. Breakfast is included (and yes, it is delicious).
Garden Street Inn
The Victorian-themed Garden Street Inn Bed and Breakfast featured nine rooms and four suites, each with private baths. Found in the historic heart of San Luis Obispo, this B&B is close to downtown shopping, museums and cultural attractions. It's also a great leaping off point for vineyards and wineries, offering a step back in time after a day of exploration and tasting.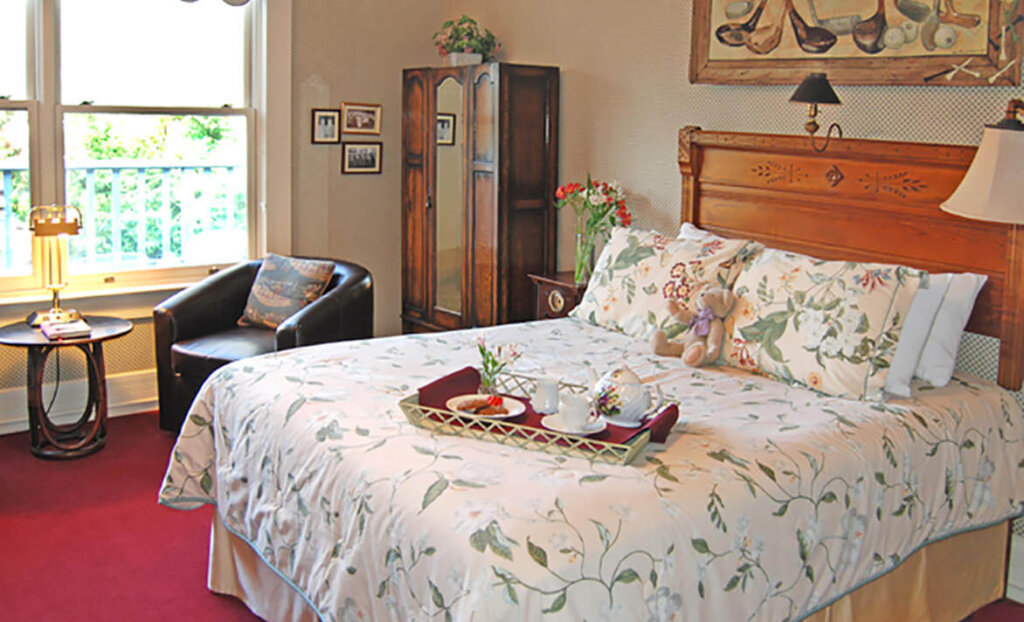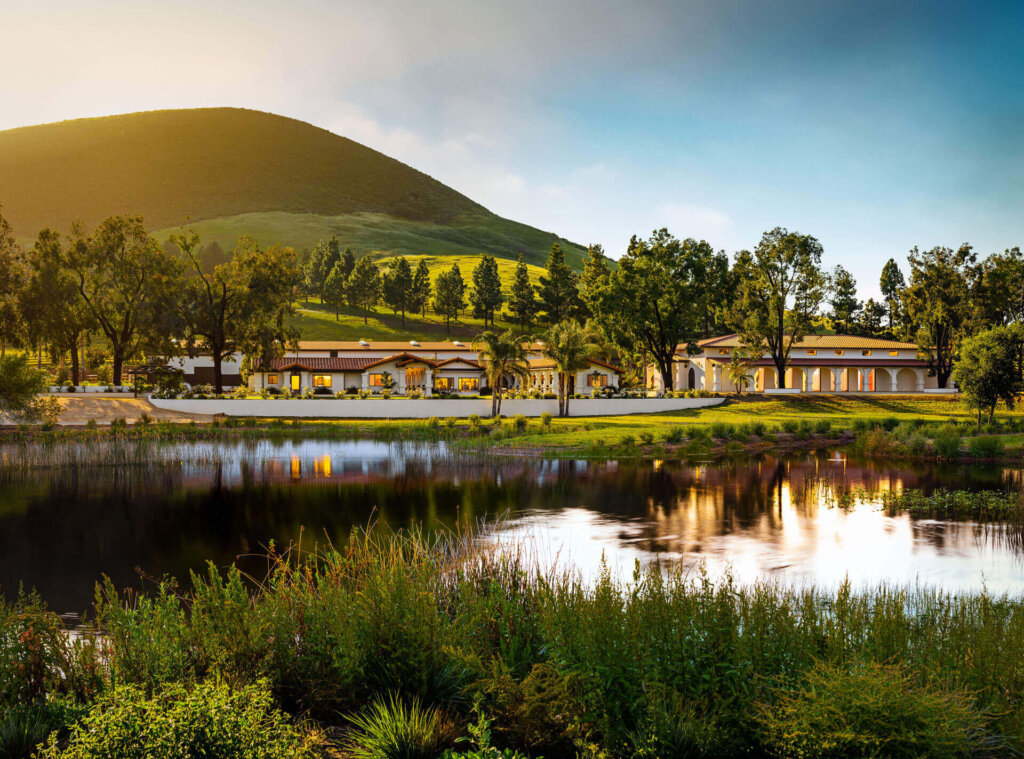 La Lomita Ranch
Located in the heart of San Luis Obispo's wine region, La Lomita Ranch is a Spanish style estate that once was home to famed Arabian horses. Now as a ranch and B&B, it welcomes guests with the opportunity to take a trip back in time in one of its eight carefully decorated bed and breakfast suites.
Visiting Wineries? Try these Bed and Breakfasts in SLO
Geographically situated to allow for grapes to ripen to their prime concentration, San Luis Obispo is a burgeoning wine region with a Mediterranean climate. Visitors flock from around the world to explore the region and taste local, sustainably-produced wines. A stay at a nearby B&B can be the perfect complement to a wine-themed trip to SLO. Check out these bed and breakfasts located close to wineries, breweries and tasting rooms in Edna Valley and beyond.