Thursday Night San Luis Obispo Farmers' Market
Beginning Thursday, June 17 , the Downtown SLO Farmers' Market is back to full operations!
Every Thursday evening, Downtown San Luis Obispo transforms into a foodie arena, shutting down Higuera Street and allowing visitors to leisurely stroll from merchant to merchant. With more than 120 vendors, the bustling San Luis Obispo Farmers' Market offers fresh, locally grown produce, blooming flowers, farm-to-table dinners for under $10, handmade craft goods and jewelry, local organizations, and live entertainment.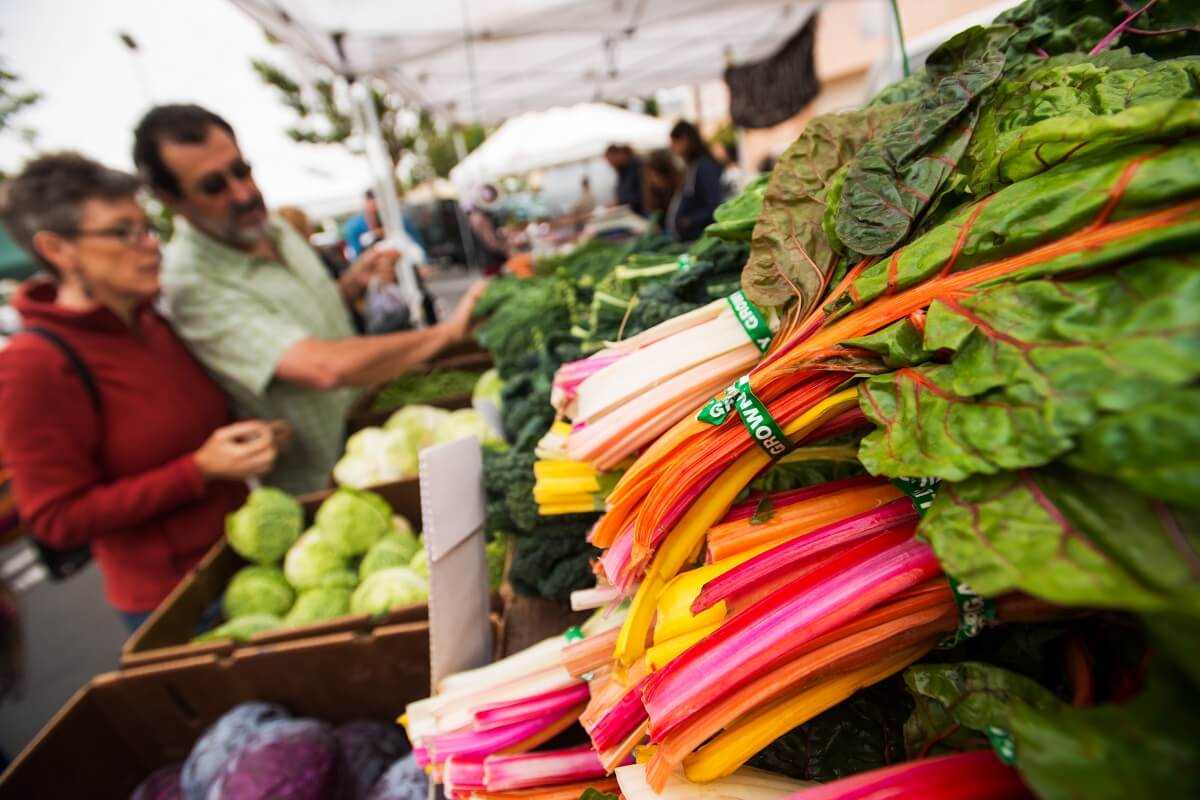 Whether you are craving fire-roasted corn on the cob, homemade chicken pesto lasagna, teriyaki chicken straight off the grill, or a good old-fashioned slice of pizza, everyone will be satisfied. You can also pick up some picnic fixings for the weekend such as authentic Mediterranean hummus and pita chips, fresh berries from a local farmer, or organic kettle corn. San Luis Obispo Farmers' Market will provide delicious eats all weekend long.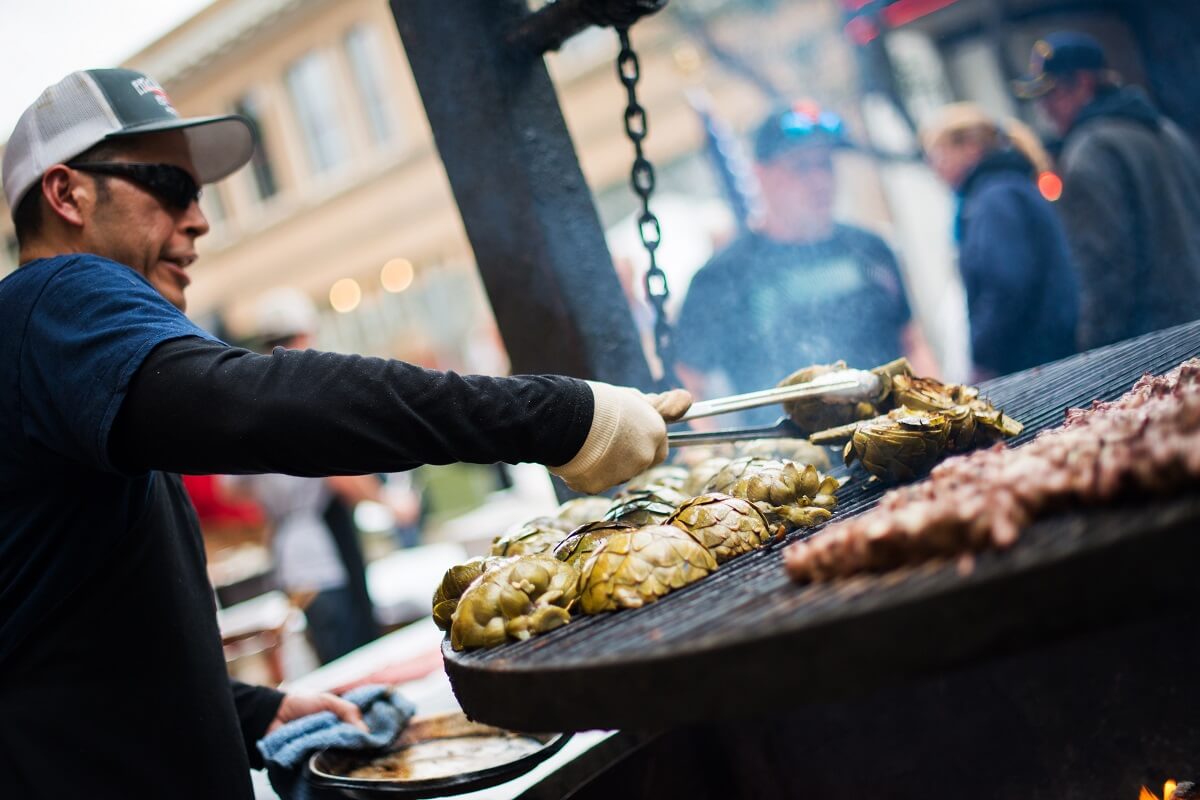 As you can see, a trip to San Luis Obispo would not be complete without a stop at the world-famous Downtown Farmers' Market. Food is something to celebrate in San Luis Obispo in addition to its inviting community. Downtown San Luis Obispo Farmers' Market takes place every Thursday from 6:00 – 9:00 p.m., except on holidays like Thanksgiving Day or if it is raining.
Let the Fun Continue in Downtown SLO
San Luis Obispo Downtown Trolley
SLO Downtown Trolley costs a mere 50 cents to travel between Downtown San Luis Obispo and the surrounding hotel areas. With a regular Thursday evening route throughout the year, you can ride the classic cable-car-style trolley to and from San Luis Obispo Farmers' Market on Thursday nights.
Bicycle Enthusiast
Thursday evening Farmers' Market SLO features a bike valet program for guests who wish to cruise through the charming downtown and avoid any parking challenges. Additionally, a lively Bike Happening occurs on the first Thursday of each month following the market, when massive groups of cyclists loop around downtown in costumes—a must-see for any bicycle enthusiast.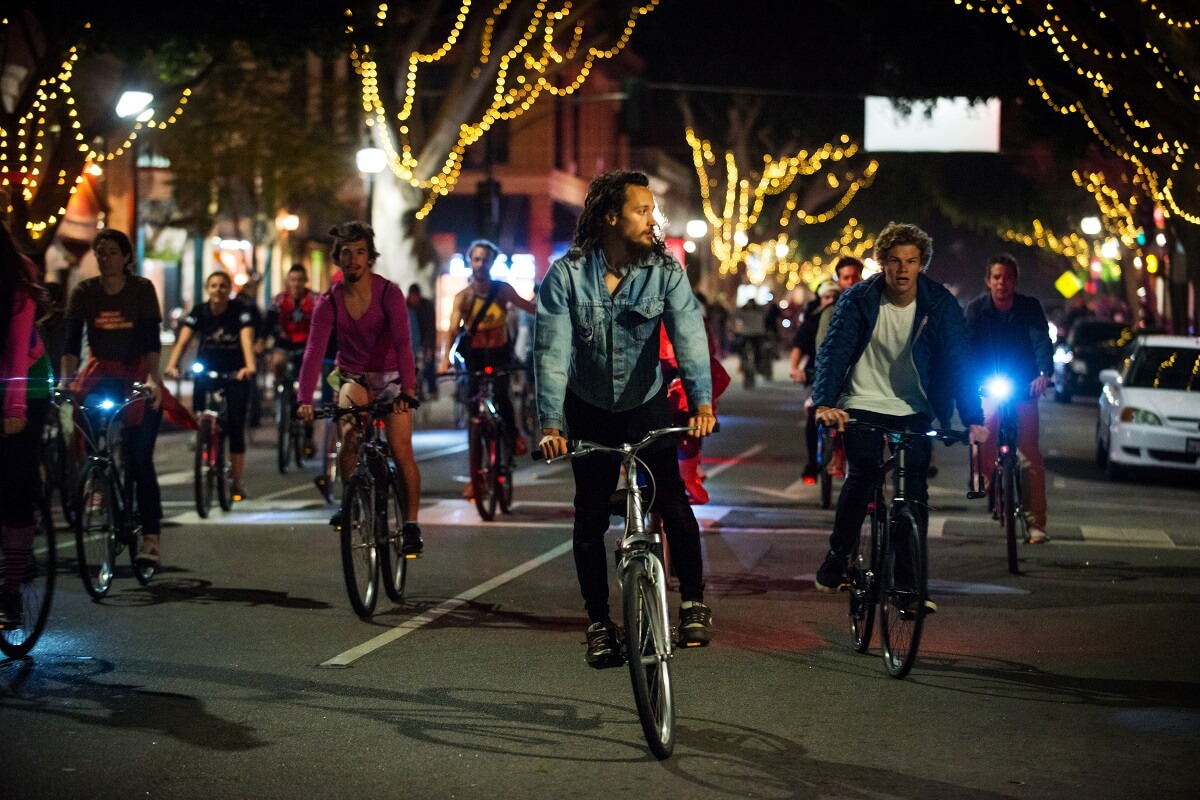 Downtown SLO Restaurants
Dine SLO style at one of the many restaurants located in the heart of Downtown San Luis Obispo. No matter your preferences, you will be quite pleased by the local eateries whether you're enjoying a legendary tri-tip sandwich from Firestone or a romantic night out at Novo Restaurant's creekside patio.
Nightlife
Wanting the fun to continue into the late-night hours? Higuera Street has you covered with a lineup of bars, lounges, and clubs along the main drag. With over 20 bars to choose from, you are bound to have an amazing time if unwinding at a wine bar or living it up at a club.