Cheap Weekend Getaway To SLO
San Luis Obispo is the perfect, affordable weekend getaway for those searching for budget travel options.
Best Affordable Lodging In SLO
There are many affordable hotels and motels in San Luis Obispo to stay at.
A cheap weekend getaway to SLO is totally possible and absolutely worth it. SLO's affordable hotels, restaurants, and activities make it the perfect place to maximize your vacation dollars. Conveniently located between Los Angeles and San Francisco, San Luis Obispo is also a convenient road trip destination for California travelers. Whatever you're interested in, you will find some great vacation ideas, girls' trip ideas or weekend getaways from Los Angeles here that are light on your wallet.
Affordable Weekend Getaway Ideas
In addition to the wide variety of outdoor activities including hiking, kayaking, biking and the plentiful beaches in San Luis Obispo, this affordable weekend getaway to the Central Coast of California provides travelers one-of-a-kind, yet budget-friendly attractions for all tastes and preferences. Explore these affordable vacation ideas for every type of traveler listed below.
Weekend Getaways on a Budget for Art Lovers
Weekend getaways on a budget don't get much better than visiting San Luis Obispo. If you are passionate about art in all forms, San Luis Obispo is the perfect place to visit. SLO offers a wealth of affordable and free art museums and galleries from the San Luis Obispo Museum of Art to Art After Dark.
If you're looking for other forms of art, the summer Concerts in the Plaza series or weekly Downtown SLO Farmers' Market feature a variety of free and lively music and dance performances. Don't miss out on the infamous Bubblegum Alley, boasting over 50 years of chewed up bubblegum, too.
Best Cheap Weekend Getaway for Foodies
Do you have a taste for fine food, but an eye on your wallet? No need to fret, San Luis Obispo is a great place for a cheap weekend getaway for foodies since it is overflowing with delicious restaurants that won't break the bank. A few local favorites include Breakfast Buzz, Firestone Grill, Frank's Famous Hot Dogs, Splash Café, and Woodstock's Pizza.
If you're into pairing your meals, consider visiting the market and following it up with a visit to a local winery tasting room or venture over to a craft brewery.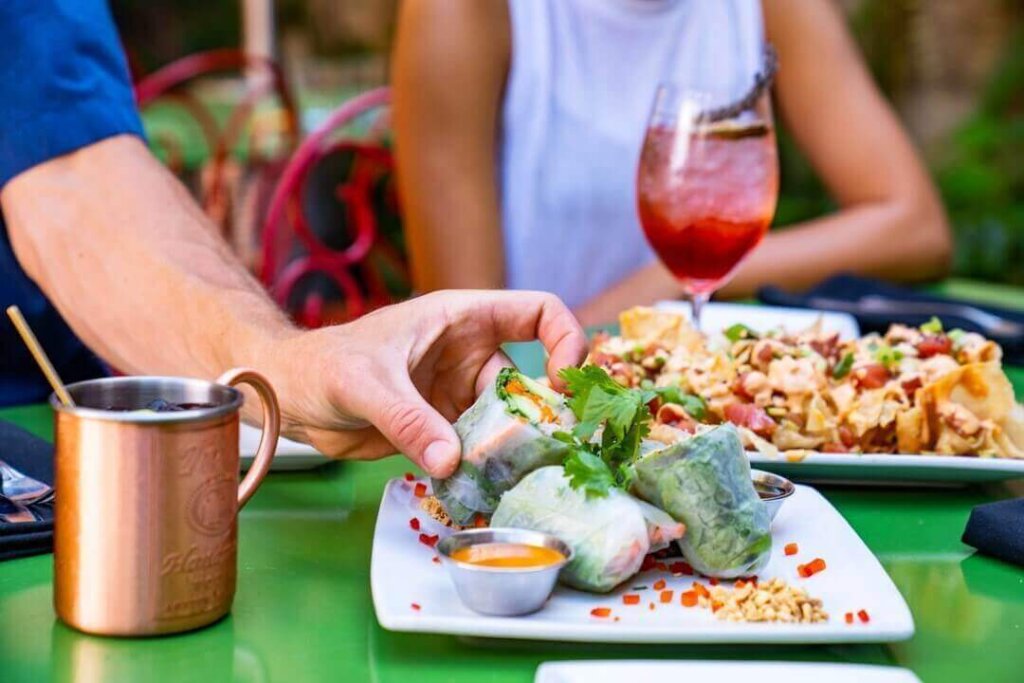 Budget Getaways for Beverage Tasters
San Luis Obispo provides countless beer and wine tasting opportunities for those on a budget. Enjoy a 5-beer flight of tastings for a mere $5 at the Central Coast Brewing Company, or check out other local craft breweries that are making a name for themselves. If you're a beer connoisseur, check out the list of SLO craft beers worth traveling for today. Looking for some live music while you imbibe? SLO Brew Live offers several shows each month, with tickets as low as $10 per person.
If beer isn't up your alley, enjoy a visit to Edna Valley for wine tastings, where tasting fees range from $5-$15.
Cheap Weekend Getaways for History Seekers
Known for incredible historic sites and bucket list attractions, San Luis Obispo offers affordable options to travel back in time. Stroll through the historic Mission San Luis Obispo de Tolosa, located in the heart of downtown, to explore our local California mission or learn about San Luis Obispo's past at the History Center, which is also downtown. If you want to cover all of the historic bases on your weekend getaway, consider visiting each of the top historic sites in San Luis Obispo, where every location is budget-friendly.
Affordable Weekend Getaways for Beach Bums
Looking forward to soaking up those rays on a beautiful beach while still sticking to your budget? Many beaches, including Avila Beach, Pismo Beach and Montaña de Oro State Park, offer free parking, or lots with small fees.
For those who love the water but don't love being in the sun, pay a visit to Avila Hot Springs. For $15 per day for adults, $12 for children and $12 for seniors, you can soak under the shade of palm trees and enjoy some real R&R. Avila Hot Springs also offers BBQ and picnicking areas, so you can save even more money by bringing your own lunch.
Affordable Weekend Getaways for Animal Lovers
San Luis Obispo offers all sorts of animal activities for visitors looking for a great weekend getaway on a budget. The Charles Paddock Zoo is a short drive away from SLO and is perfect for a family seeking adventure with tickets ranging from $4-5 for ages 2 and older and free for children under 2.
Love aquatic creatures? Consider stopping by the Central Coast Aquarium after a free and fun afternoon visit to Avila Beach, a quaint beach town within 15-minutes from San Luis Obispo. Hoping to immerse yourself with animals?
The Pismo Beach Monarch Butterfly Grove is free and a beautiful site to see from October to February when thousands of monarch butterflies migrate to the Central Coast. If you'd prefer to view from afar, the sea lions of San Simeon are just a quick drive up the Pacific Coast Highway.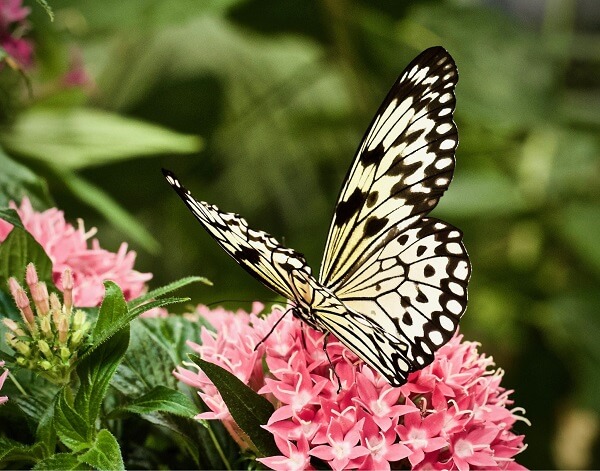 Explore more San Luis Obispo bed and breakfasts, motels and hotels here. Traveling with a furry friend? Check out our recommendations for pet-friendly hotels in San Luis Obispo here.