The San Luis Obispo downtown scene is a must-do on your next trip to SLO. With the California sun shining most days of the year, it's easy to spend your time simply strolling up and down Higuera Street, the main thoroughfare of the San Luis downtown area, and checking out the local shops, restaurants, bars, coffee shops, and bookstores.
Some must-see spots are the historic Mission San Luis Obispo de Tolosa, the famously known Bubblegum Alley, and the San Luis Obispo Museum of Art, perfect for those who enjoy a fun space and appreciate modern art.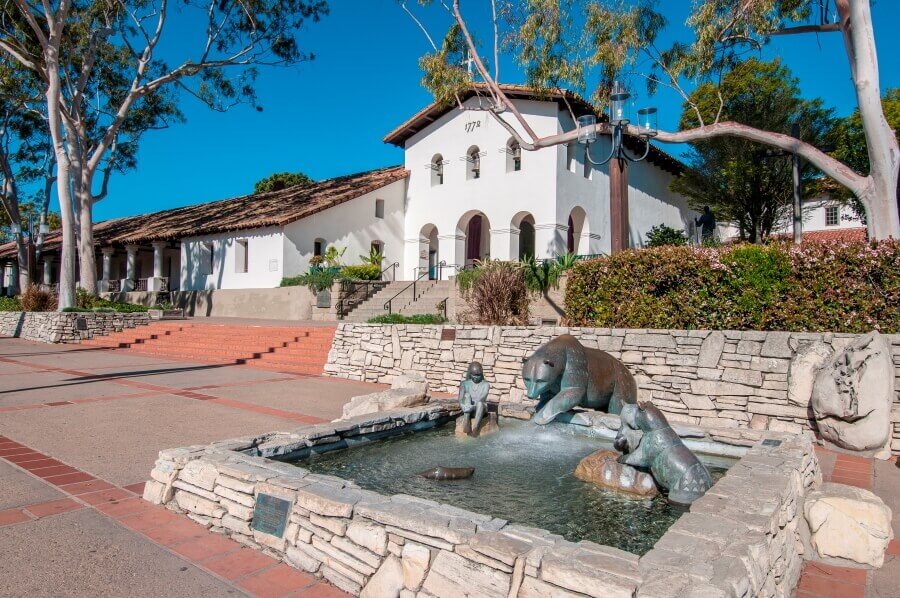 The San Luis Obispo downtown is full of laid-back vibes and friendly people enjoying the Central Coast weather while just living the SLO life.
SLO Downtown
If you catch SLO downtown on a Thursday night, check out the San Luis Obispo Farmers Market for some fresh produce, live music, and food vendors from around the town sharing some of their signature dishes.
You can also partake in many outdoor activities in and around SLO. Grab some sandwiches from High Street Deli before exploring the town on a bike. There are many designated bike trails, so most locals and frequent visitors choose a bike as their preferred method of transport. You can also go on an afternoon hike, another favorite pastime for locals, or choose to relax and enjoy the sounds of San Luis Obispo Creek while lounging on the lawn at the Mission Plaza. If you find yourself outside the San Luis downtown proper, check out the Cal Poly campus, or take a 10-minute drive down the coast to Avila Beach to experience some more of that San Luis Obispo county beauty.