One of the strangest, yet most popular tourist attractions on the Central Coast is Bubblegum Alley San Luis Obispo. This anomaly is set in the heart of Downtown San Luis Obispo, known for its scenic babbling creek, tree-lined streets, boutiques, restaurants, and things to do in San Luis Obispo with family, like visiting the Thursday Night Farmers' Market and touring Mission San Luis Obispo de Tolosa.
SLO's Bubblegum Wall
When you're picturing art, you may not immediately think of chewed gum. Yet there it stands, a hidden gem tucked away in a small alley, lined with chewed gum, right off Higuera Street, between Broad and Garden Street. This narrow, 15-foot high and 70-foot long alley is a bubblegum wall that invites visitors to partake in an unusual rite of passage: creating chewed bubblegum graffiti.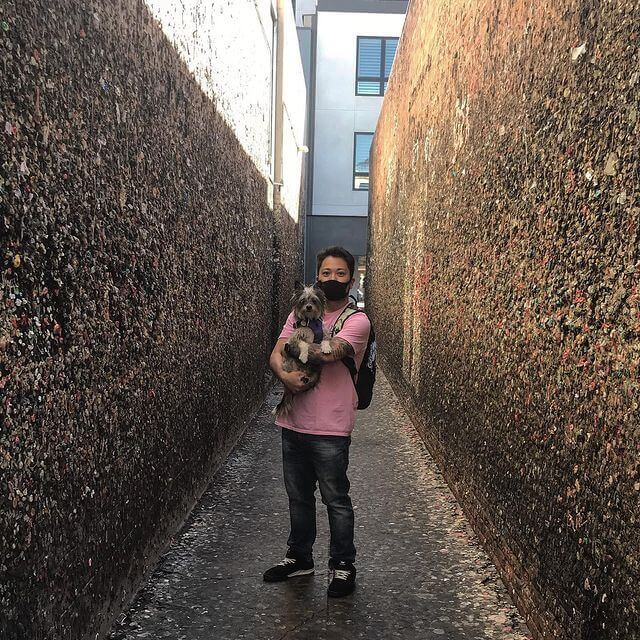 For the squeamish, the germaphobic, and anyone haunted by the memory of finding chewed gum left under their middle school desk, consider yourselves fairly warned. Although it is unknown how much bacteria has accrued on the high walls of multicolored gum, Bubblegum Alley is a must-see in SLO.
Since there is no stopping its organic growth, you may as well participate in this movement. Grab a gumball at local SLO Sweets or Rocket Fizz and leave your mark on Bubblegum Alley. Appreciate the communal art form of gum left by passers and stick your unique stamp on San Luis Obispo.
Who Started Bubblegum Alley?
The origin story of Bubblegum Alley is a little "sticky," but this landmark attraction became well established by the early 1970s and the alley underwent two full cleanings at the request of nearby shop owners. Many scholars and long-time locals believe that the wall was created from a rivalry between San Luis Obispo High School students and Cal Poly students in the late 1950s while others claim that it was created just after WWII as a San Luis Obispo High graduating class event. Although Bubblegum Alley is not the only one on the West Coast, it is the only proclaimed gum wall in California.
Things To Do Around Bubblegum Alley
Take a selfie in front of the bubblegum wall to document your contribution. But don't get too close, or you may make the unfortunate mistake of swiping your cheek along the wall, letting it leave its mark on you! After visiting this attraction, check out some of the nearby shops and restaurants on that block. No matter what you do, we know the memories you make in San Luis Obispo will be sure to stick.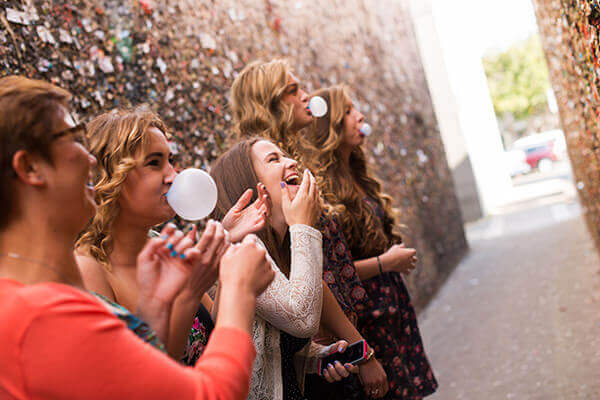 Where is Bubblegum Alley Located in California?
From the Osos Street Northbound 101 freeway exit take an immediate right onto Walnut Street
Head down Walnut Street and turn right onto Chorro Street
Continue down Chorro Street for 0.6 miles
Turn right off of Chorro Street onto Higuera Street
Bubblegum Alley is on your left, approximately 400 feet ahead next to Blast 825 Taproom