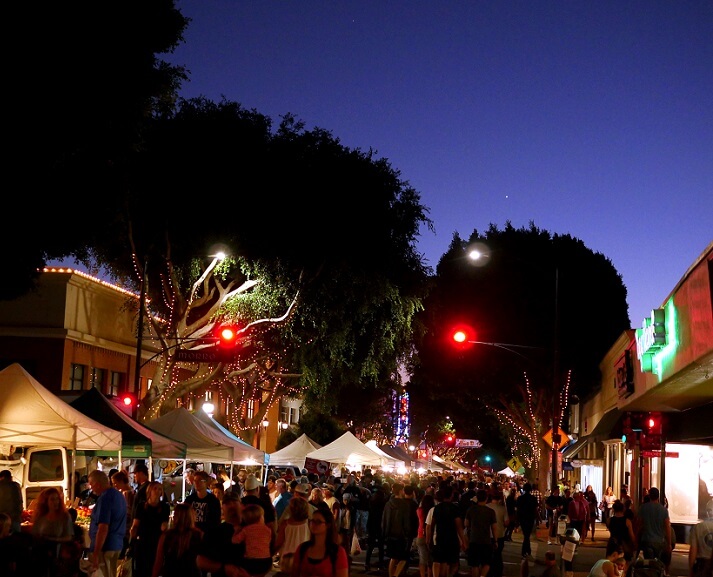 Top 5 Things to Do in Downtown San Luis Obispo

Downtown San Luis Obispo offers endless attractions within a few short blocks of each other! From visiting lovable landmarks to meandering through museums, discover the top five things to do year-round in Downtown San Luis Obispo.
Lovable Landmarks
Bubblegum Alley: Back in the early 1970s, this narrow alleyway transformed into one of the most notable attractions in Downtown San Luis Obispo. Though many are initially grossed out by the extensive bubblegum collection, there's no denying the natural draw to explore and make your mark. So, grab a gumball and add your personal touch to this wonder wall, commonly known as Bubblegum Alley.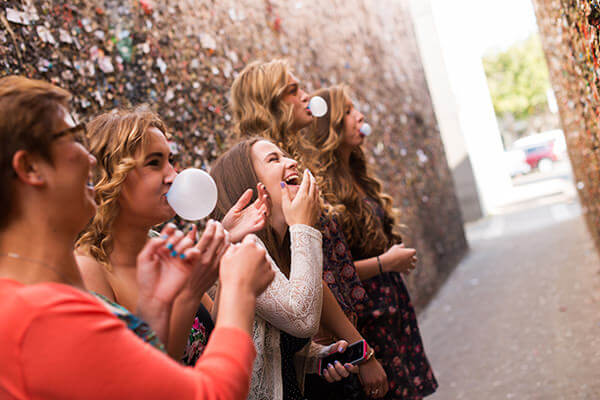 Utility Box Art Program: The Utility Box Art is a public art program, where local artists, residents and students paint utility boxes around town, adding their "SLOcal" touch. While walking around, you'll quickly notice San Luis Obispo's strong commitment to the arts.
Happenin' History
Mission San Luis Obispo de Tolosa: Founded by Father Junipero Serra in 1772, the mission is one of San Luis Obispo's most treasured historic spots. Positioned in the heart of downtown, the mission features a church, museum, gift shop, gardens, and more.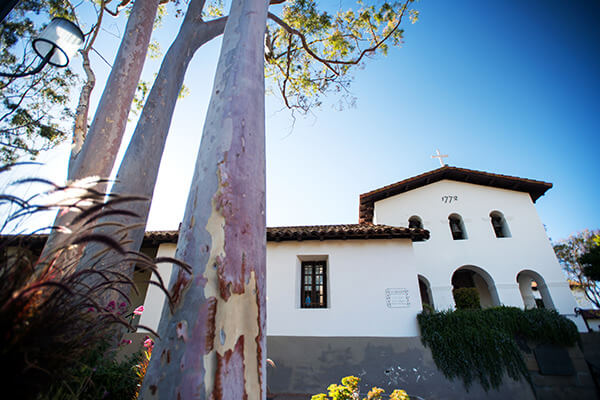 Movie Miracles
As the marquees light up and the smell of fresh popcorn wafts through the air, locals and visitors alike flood the movie theaters. Whether you're an avid moviegoer or want to catch the next Matt Damon flick (don't we all), these unique movie spots in Downtown San Luis Obispo will fulfill your film-tastic dreams.
Fremont Theater: One of SLO's most iconic buildings, the Fremont Theatre lights up Monterey Street every evening with its neon sign. The Fremont Theatre features many old classic films, big blockbuster movies on everyone's must-see list, and even concerts. It's without a doubt a bucket list movie theater!
Downtown Centre Cinema: Located underneath the streets of SLO, this theater offers mainstream, featured flicks for all ages. With the newly renovated seating, it is easy to relax, recline (yes, the chairs recline), and enjoy the show—all with a glass of wine in hand. Make Friday date night and grab a bite at Pizza Solo, where your order will be 10% off with a valid movie ticket.
Palm Theatre: Off the beaten path, but a must-see, Palm Theatre is in the Chinatown district of San Luis Obispo. This movie spot focuses on films' hidden treasures, often featuring documentaries and indie films.
Meander through Museums
History Center of San Luis Obispo County: Just across from Mission San Luis Obispo de Tolosa is the first library in SLO, built in 1905. Today, this historic spot has been transformed from its former glory into a unique museum, showcasing important artifacts from our county's history.
San Luis Obispo Children's Museum: Got little ones with you? No problem! Head over to the Children's Museum and keep their minds occupied for hours. With a variety of themed rooms, there is an activity for every child. You can even celebrate birthdays there!
San Luis Obispo Museum of Modern Art: Whether you are an art-buff or occasionally enjoy browsing art, San Luis Obispo Museum of Modern Art can be appreciated by all. Commonly known as SLOMA, this art museum features an extensive permanent collection as well as films, events, and temporary exhibits.
Bucket List Activities
Farmers' Market: Every Thursday night, Downtown San Luis Obispo shuts down Higuera Street to welcome visitors in search of fresh produce, delicious eats, handcrafted goods, and a good time. Leisurely stroll through and treat yourself to SLO farmers' market specialty, a mouthwatering tri-tip sandwich from Old San Luis BBQ, or a cookie the size of your face from Cowboy Cookie, while jamming to the live, local music and performances along the side streets.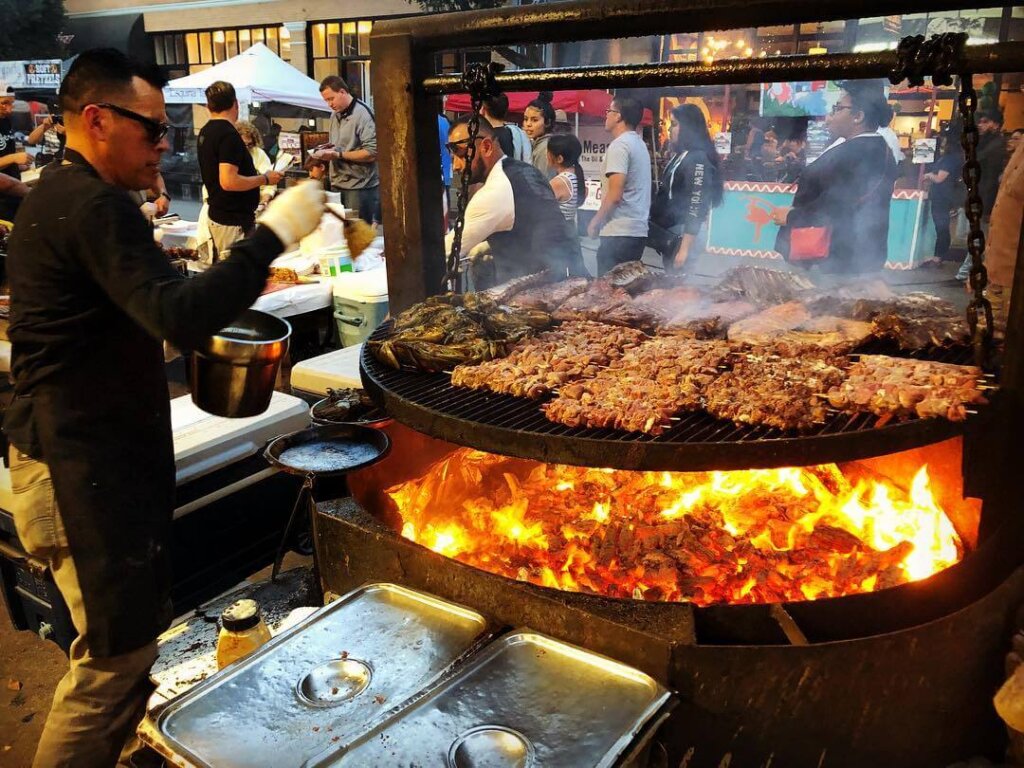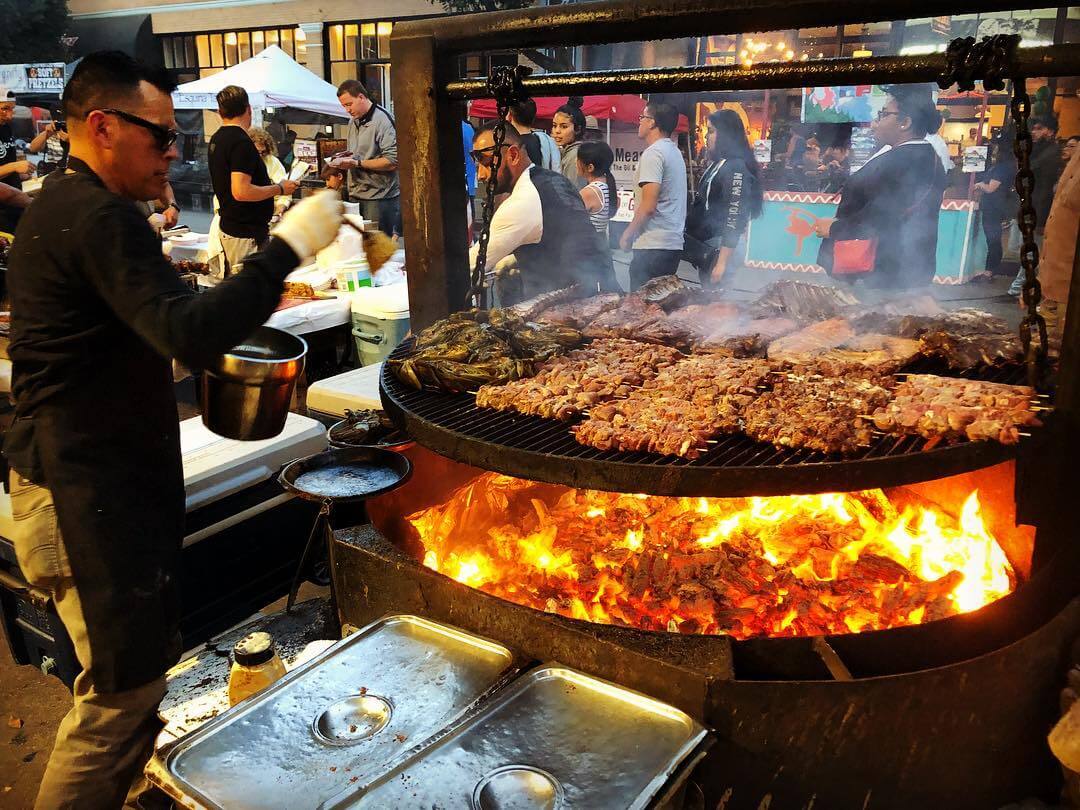 Bike Night: On the first Thursday of every month following San Luis Obispo Farmers' Market, bikers of all levels gather in Mission Plaza to explore the streets of SLO at night. The best part? Each month has a different theme, so get your costumes ready and take on the nightlife of San Luis Obispo by bike.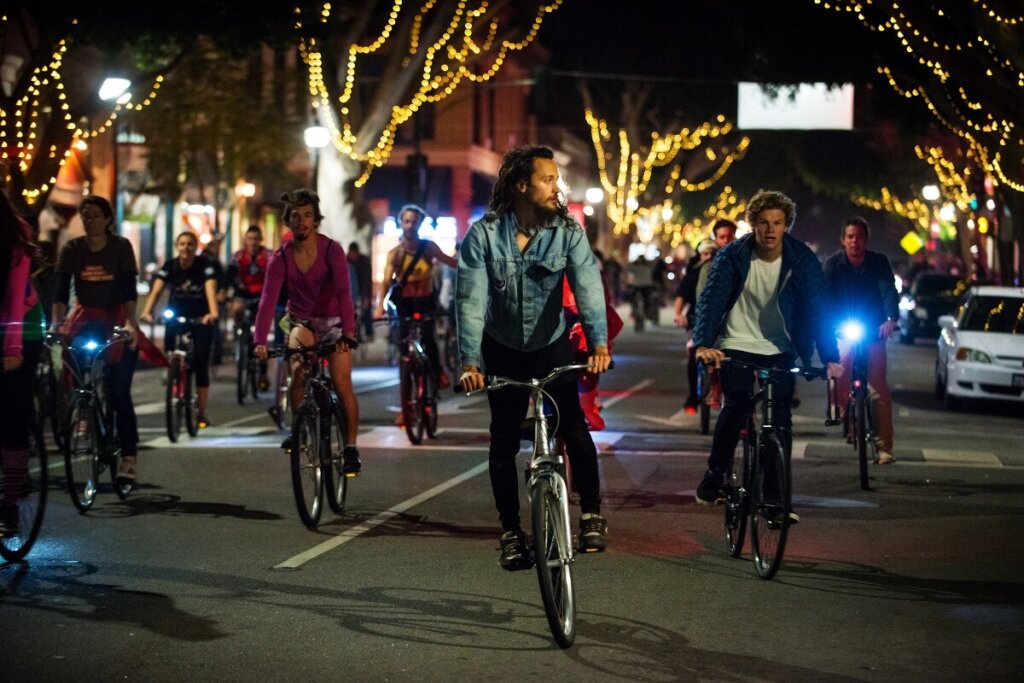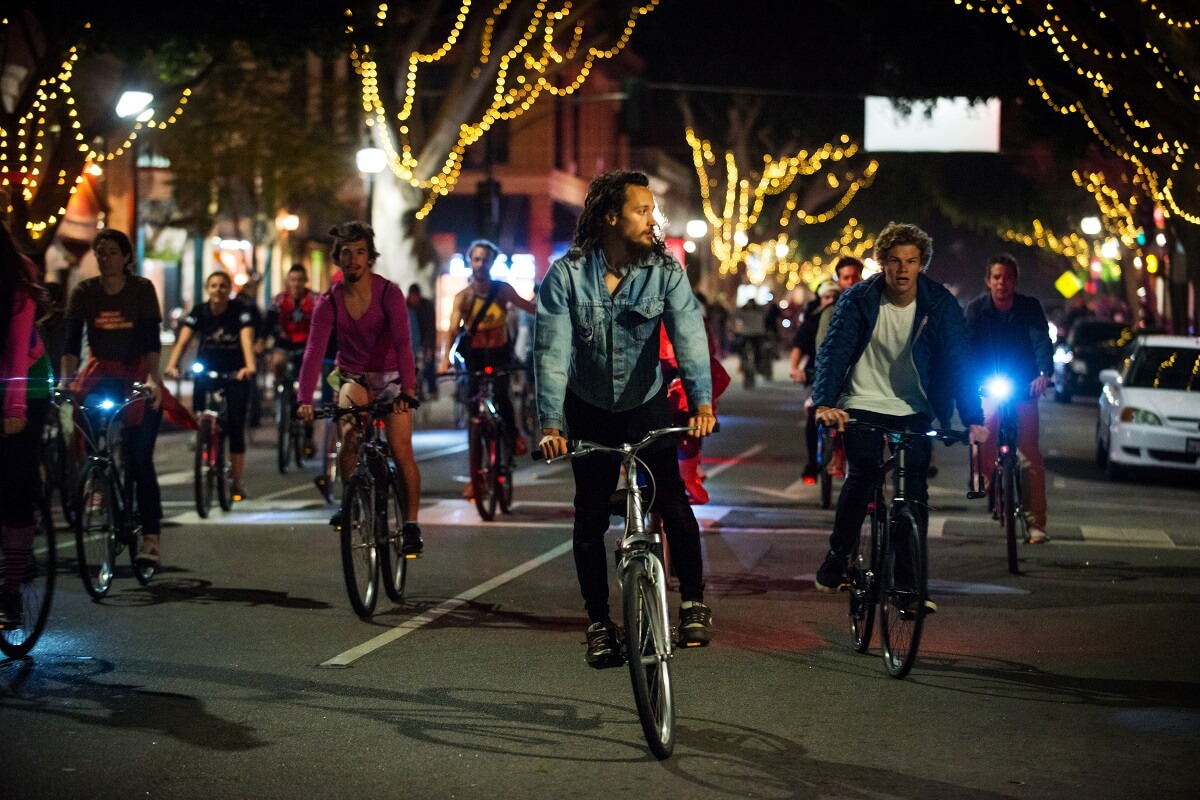 Art Bar: For artists of all levels, consider checking out the highly-raved about Art Bar SLO, where local artist lead you through a masterpiece. Choose which class you want to attend, enjoy a complimentary drink, and get to painting!