Girls' Weekend Getaway
Looking for girls' trip ideas? Plan a weekend getaway to San Luis Obispo for a fun, fabulous and memorable weekend.
San Luis Obispo features vacation ideas that you and your girlfriends will love to indulge in— spas, beaches, shopping, chocolate, wine tasting, delicious bites, outdoor activities, dancing, and nightlife. It's time to let your hair down for a relaxing yet lively weekend getaway. Whether it's just a few friends, a mother-daughter weekend, a bachelorette party, or a college reunion, San Luis Obispo is your go-to destination with the girls.
Start your morning off right with brunch in San Luis Obispo. After brunch, relax, unwind, and treat yourselves to pedicures, facials, or a new hairstyle at one of the luxury day spas in San Luis Obispo like Blade Runner Day Spa, Spoke Salon, or Tigerlily. If you want to indulge even further, make a reservation at the Madonna Inn Resort & Spa for a deeply relaxing and rejuvenating experience.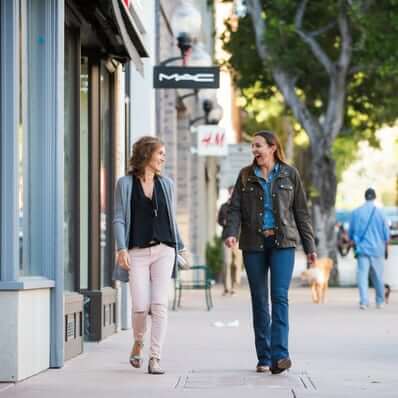 After some much needed TLC, shop 'til you drop at the unique boutiques in Downtown San Luis Obispo like Ambiance, Avanti, and Blackwater. These gems provide endless options for every woman's dream wardrobe. If you're looking for some vintage treasures, check out Ruby Rose, Finder's Keepers or Change of A Dress for darling consignment clothing.
Once all the pampering and shopping is over, freshen up at your hotel and head out for a night on the town where you and your girlfriends can enjoy a multitude of lounges, bars, and restaurants. Head out for some early drinks and savory bites at a happy hour, or should we say "happiest of hours" with the gals? For a more intimate setting, check out Downtown restaurants like Granada Bistro, Novo, or Giuseppe's. If you are ready to dance the night away, Mother's Tavern or The Carrisa is the place to be for a lively dance floor.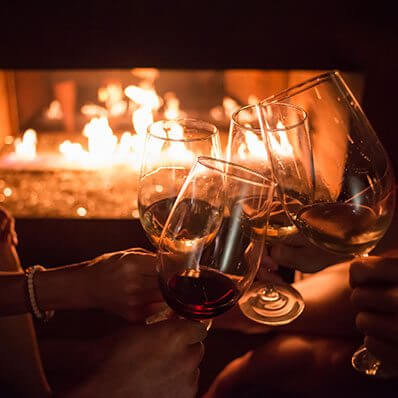 Now that you've seen the heart of Downtown San Luis Obispo, it's time to venture into the beautiful surrounding wine country. Start with a scenic stroll along Avila Beach or hike to the top of Cerro San Luis. If you're looking for an active alternative to hiking, SLO Yoga Center offers yoga classes to start your morning off right with some stretching and meditation.
Then, pack up a picnic basket of local favorites and tour the awe-inspiring San Luis Obispo wineries in Edna Valley like Sextant, Edna Valley Vineyards, Talley, Baileyana, Claiborne & Churchill and Wolff Vineyards. Set up at any of the wineries' outdoor tables or open areas to eat your picnic of cheeses from Farmhouse Corner Market  and fruits from Thursday Night Farmers' Market.
If there's still daylight, tour the galleries and art studios Downtown to get a peek at the local talent. Regroup for dinner and if you are in need of a tasty dessert, stop by Nite Creamery or Rolld for some trendy Instagram-worthy ice cream.