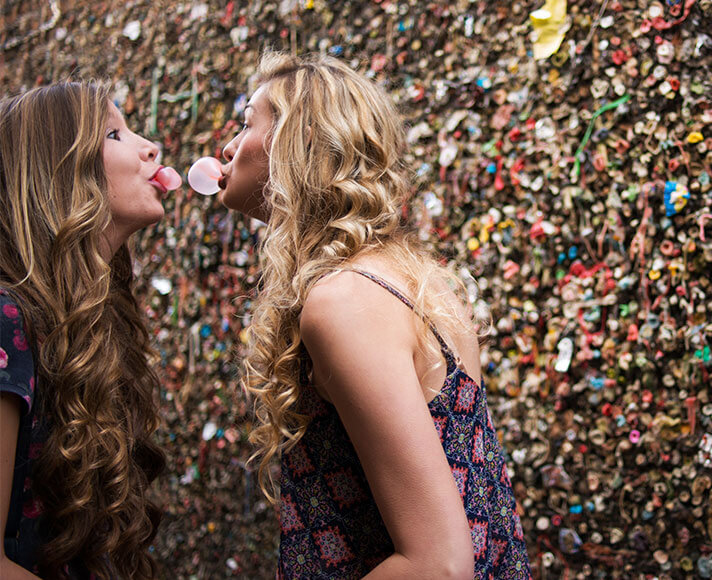 Fun SLO Girls' Trip Ideas
Looking for girls' trip ideas? Plan a weekend getaway to San Luis Obispo for a fun, fabulous and memorable weekend.
San Luis Obispo features vacation ideas that you and your girlfriends will love to indulge in— spas, beaches, shopping, chocolate, wine tasting, delicious bites, outdoor activities, dancing, and nightlife. It's time to let your hair down for a relaxing yet lively weekend getaway. Whether it's just a few friends, a mother-daughter weekend, a bachelorette party, or a college reunion, San Luis Obispo is your go-to destination with the girls.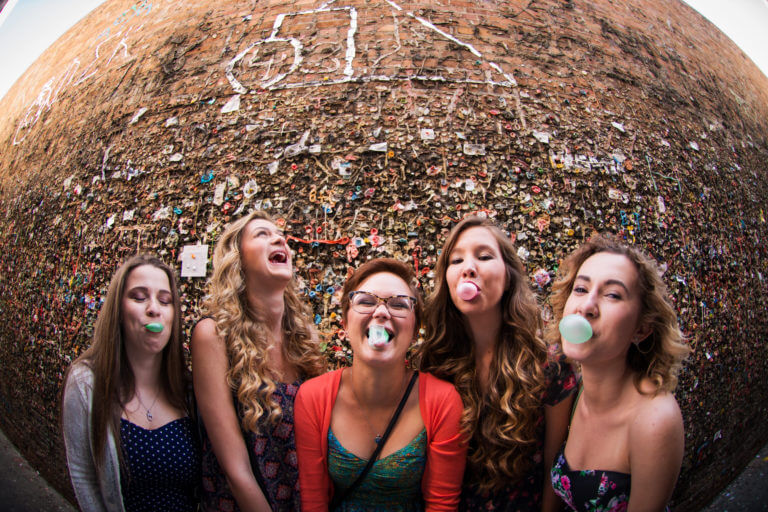 Girls' Weekend Trip Ideas
Whether you pick a few or use these girls' weekend trip ideas as an itinerary, you're sure to have an unforgettable weekend. SLO's central location offers an endless array of things to pick from, so you may end up planning two trips instead of one to get them all done!
Start your girls' getaway off right with brunch in San Luis Obispo. After brunch, relax, unwind, and treat yourselves to pedicures, facials, or a new hairstyle at one of the luxury day spas in San Luis Obispo like Blade Runner Day Spa, Spoke Salon, or Tigerlily. Round up your troops for a holistic facial at Beauty Poet, practice some self-care at SLOCO Massage and Wellness Spa or pamper yourself at Pinkies Up for the best mani-pedi. If you want to indulge even further, make a reservation at the Madonna Inn Resort & Spa for a deeply relaxing and rejuvenating experience.
Girls' Weekend Trip Ideas for Fitness Fans
San Luis Obispo is known for its health and fitness-focused vibe, so if you and your girls want to get a workout in before hitting the wine (or beer) tasting trail, there are plenty of options to choose from. Consider Pilates Collective for that Pilates class you've been meaning to take or sweat your stressors away in a hot yoga class at Spark Yoga. But, if you're all about that HIIT craze to get your heart pumping, stop in at Headstrong Fit for an intense one-hour HIIT session that even includes a spin portion. And if the outdoors are more your style, there are plenty of hiking trails in SLO to take advantage of too.
Girls' Weekend Trip Ideas for the Fashion Forward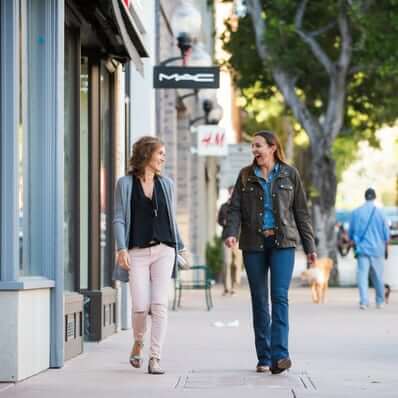 After some much needed TLC, shop 'til you drop at the unique boutiques in Downtown San Luis Obispo like Ambiance, Avanti, and Blackwater. These gems provide endless options for every woman's dream wardrobe. If you're looking for some vintage treasures, check out Ruby Rose, Finder's Keepers or Change of A Dress for darling consignment clothing.
Girls' Weekend Trip Ideas for the Creatives
San Luis Obispo has a vibrant art scene to take advantage of. Visit the San Luis Obispo Museum of Art's rotating exhibits or, on the first Friday of every month, enjoy Art After Dark which features local artists' work at various businesses in the area.
If you're looking to get your hands dirty, visit Art Bar to learn to create anything from watercolor to acrylic masterpieces. Maybe even try your hand at pottery at Anam Cre where you and the girls can sculpt and glaze the day away.
Once all the pampering, shopping, and creating is over, freshen up at your hotel and head out for a night on the town where you and your girlfriends can enjoy a multitude of lounges, bars, and restaurants. Head out for some early drinks and savory bites at a happy hour, or should we say "happiest of hours" with the gals?
For a more intimate setting, check out Downtown restaurants like Granada Bistro, Novo, or Giuseppe's. Other restaurants to check out include Buona Tavola for authentic Italian food, Luna Red for Spanish food or Sidecar for American food and craft cocktails. Bon appetit! With daily farmers' markets found throughout the area, it's no wonder that the cuisine in San Luis Obispo is unlike any other, offering farm-to-table plates created by local chefs and restaurateurs. Bliss Café is also a tasty option for vegan eaters, offering bowls, smoothies and vegan sandwiches. If you are ready to dance the night away, Mother's Tavern, "MoTav" as the locals call it, or The Carrisa is the place to be for a lively dance floor. If you want to take up the highly popular local hobby of line dancing, check out The Grad, where on Thursday nights you can line dance the night away on the largest dance floor on the central coast.
Girls' Trip Ideas for Wine Lovers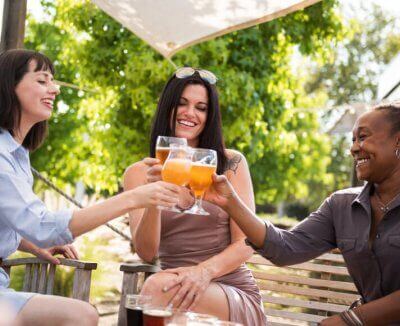 Now that you've seen the heart of Downtown San Luis Obispo, it's time to venture into the beautiful surrounding wine country. Start with a scenic stroll along Avila Beach or hike to the top of Cerro San Luis. The Bob Jones Trail is popular among those who live in the area as it is a paved, beautifully maintained hiking path located just above Avila Beach.
Then, pack up a picnic basket of local favorites and tour the awe-inspiring San Luis Obispo wineries in Edna Valley like Sextant, Edna Valley Vineyards, Talley, Baileyana, Claiborne & Churchill and Wolff Vineyards. Oh, and you have to check out Malene Wines Airstream tasting room! Not to mention, their Rose is superb. You can spend a whole day here having a picnic, listening to live music or playing games like bocce ball and board games. Maybe even buy a bottle to pair with your dinner later in the evening! If you want to enjoy your wine tasting excursion in complete care-free mode then check out Breakaway Tours or Hop on Tours for a fun chauffeured ride through the vineyard.
A can't miss is the Thursday Night Farmers' Market, an event that's extremely popular with locals and visitors like. Spanning over four blocks, this fresh market features local vendors that bring out their best produce, meats and more for you and your girlfriends to enjoy. The event is an experience in itself, plus you can grab something tasty to take back home with you.
If there's still daylight, tour the galleries and art studios Downtown to get a peek at the local talent. If you are in need of a tasty dessert, stop by Nite Creamery or Rolld for some trendy Instagram-worthy ice cream.
Book Your Girls' Weekend Getaway to SLO Today
Whether you're spending a weekend in town for a bachelorette party, girls' get together or wine tasting adventure, San Luis Obispo offers something for every gal in your group. Located just halfway between San Francisco and Los Angeles, San Luis Obispo is your perfect relaxing road trip destination for you and your closest girlfriends in 2022. Whether you're looking for sustainable, trendy or boutique hotels, find your perfect San Luis Obispo hotel today and start planning your trip.