1. Good Morning Sweetheart
Whether you and your partner are early risers, or find yourselves climbing out of bed around noon, there is no better time to enjoy brunch in San Luis Obispo. Have a seat in the garden of Linnea's, grab a custom order at SloDoCo., or enjoy the sweet smell of cornbread, coffee and not to mention love, in the air of Big Sky Cafe. The options are endless in San Luis Obispo.
2. Just Like the Movies
Snuggle up like Danny & Sandy and enjoy a movie under the stars at Sunset Drive-In. But if the bed of a truck or front seats of a vehicle aren't quite cozy enough, reserve a comfortably cushioned recliner at the Downtown Cinema. And for those that aren't crazy about today's blockbusters, Palm Theatre shows foreign, independent, art house, as well as mainstream films daily. Don't forget to satisfy your sweet tooth and snag some snacks from Rocket Fizz before the show.
3. Local Lovers
Are you a local? Make this Valentine's Day a "staycation" and treat yourself to a night at one of the many inviting hotels and check off a few activities on your SLO bucket list. Stick your gum on the wall of Bubble Gum Alley, tour the Mission, grab lunch at High Street and enjoy an 805 in the 805.
4. Cardio Couple
Tell you hunny to take a Hike (with you, of course) or bike Bob Jones Trail to Avila Beach, the weather will be sunny and 70° – a typical SLO winter.
5. Galentine's
All the single ladies, put your hands up! Treat yourself to a relaxing weekend with your best girlfriends. Sip and shop til' you drop. Then, spend the rest of the day at the spa!
6. Budget Conscious Buddies
The City of San Luis Obispo has so much to enjoy, without breaking the bank. Hiking, biking, sunset searching – priceless. Take your Valentine on a picnic in an open space and take in the great outdoors.
7. Drinking Duo or Sipping Singles
Whether you're an IPA enthusiast or Cabernet crazy, at the end of the day everyone enjoys a cold drink. Head downtown for lavish cocktails at Sidecar or a sangria at Luna Red. And for those sipping singles that haven't quite been struck by Cupid's arrow, mix and mingle at Barrelhouse Speakeasy or Creeky Tiki. You never know who you might meet!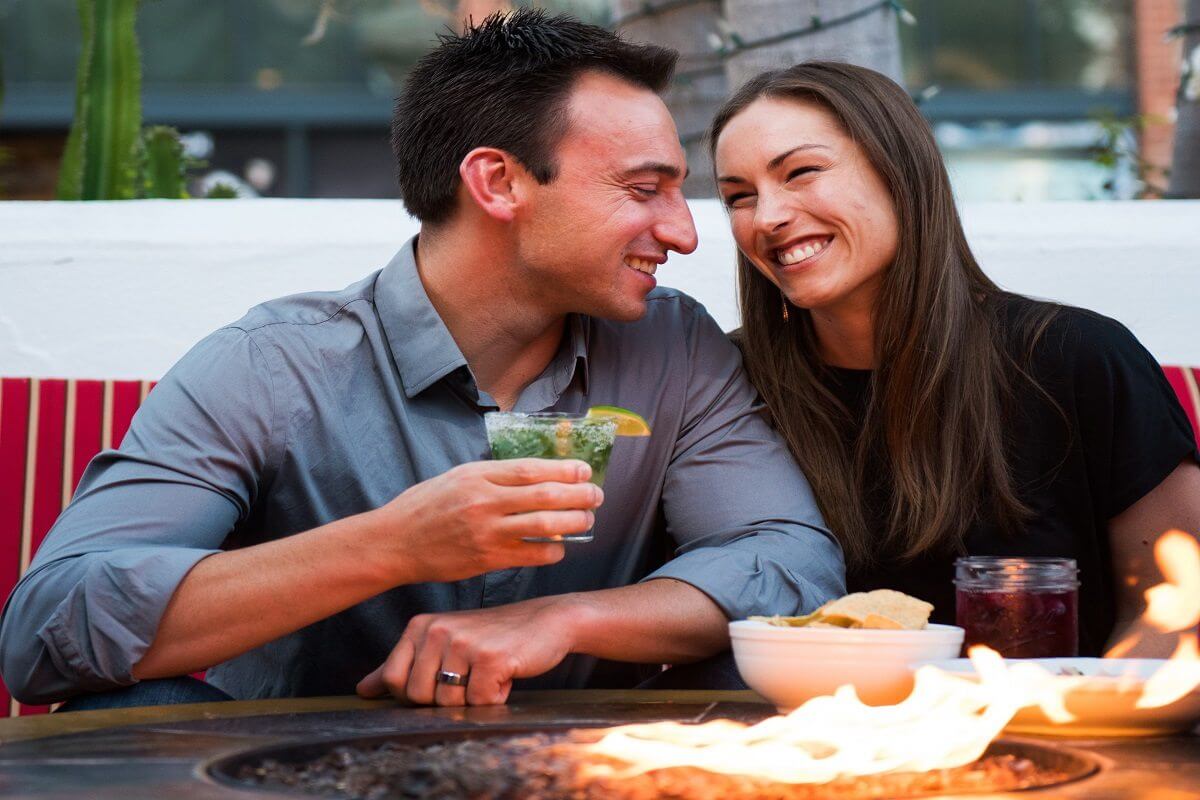 8. Wine Wednesday
February 14th falls on a hump day this year, which also means it's Wine Wednesday! Swing by The Station for a flight and then score some happy hour deals at Milestone Tavern and Granada.
9. A Picnic Lover's Paradise
Holy cannoli! Whatever your picnic need is, they have it. Monterey Street Market offers an array of gourmet sandwiches, meats, cheeses- and more.  Whatever your picnic need is, they have it. Grab an antipasti tray and head to your favorite picnic spot.
10. All Fun & Games
Feelin' adventurous? Get that adrenaline pumpin' with your partner by ATVing on the dunes, zip-lining at Santa Margarita Ranch, or rock climbing at Crux!