Life is short, eat dessert first! Lucky for you, San Luis Obispo offers many ways to satisfy your sweet tooth with a wide variety of delicious eateries. Read on to see what SLO locals enjoy indulging in, featuring the best bakeries, candy shops, ice cream parlors, and more.
2015 Monterey Street, San Luis Obispo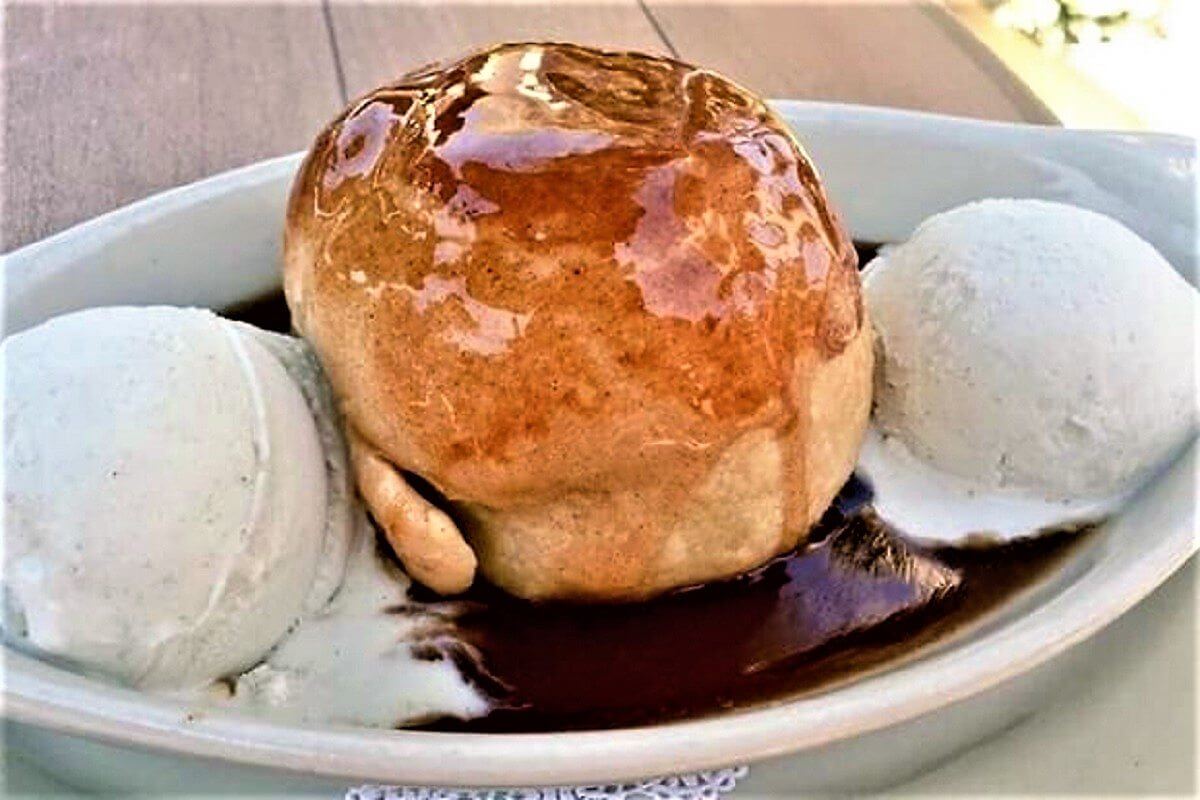 World-renowned for scrumptious baked goods, the Apple Farm Bakery features an assortment of seasonal and special occasion sweets. Located just off the Monterey Street exit, it is the perfect stop to indulge in a delectable treat, created by Willette (Willie) Vey, Executive Pastry Chef, and Kathy Stanger, Baker & Cake Decorator.
1003 Osos Street, San Luis Obispo
For the past 10+ years, Brown Butter Cookie Company has been "making everything better" with their Original Brown Butter Sea Salt Cookies. Swing by their San Luis Obispo location to enjoy a complimentary sample cookie and pick up a dozen of these special sweet and salty treats.
790 Foothill Blvd, San Luis Obispo
For over 30 years, Cowboy Cookie N' Grub has been one of San Luis Obispo's favorite treats since the beginning. Visit the rustic store located in Downtown San Luis Obispo and grab a festive tin filled with traditional cookies with a wide selection, including the "Maverick," a sugar cookie with colorful sugar sprinkles, and the "Wrangler," an oatmeal and coconut rice krispy cookie. You can even get their "Cookie Break" combo, including fresh milk and a cookie.
100 Madonna Road, San Luis Obispo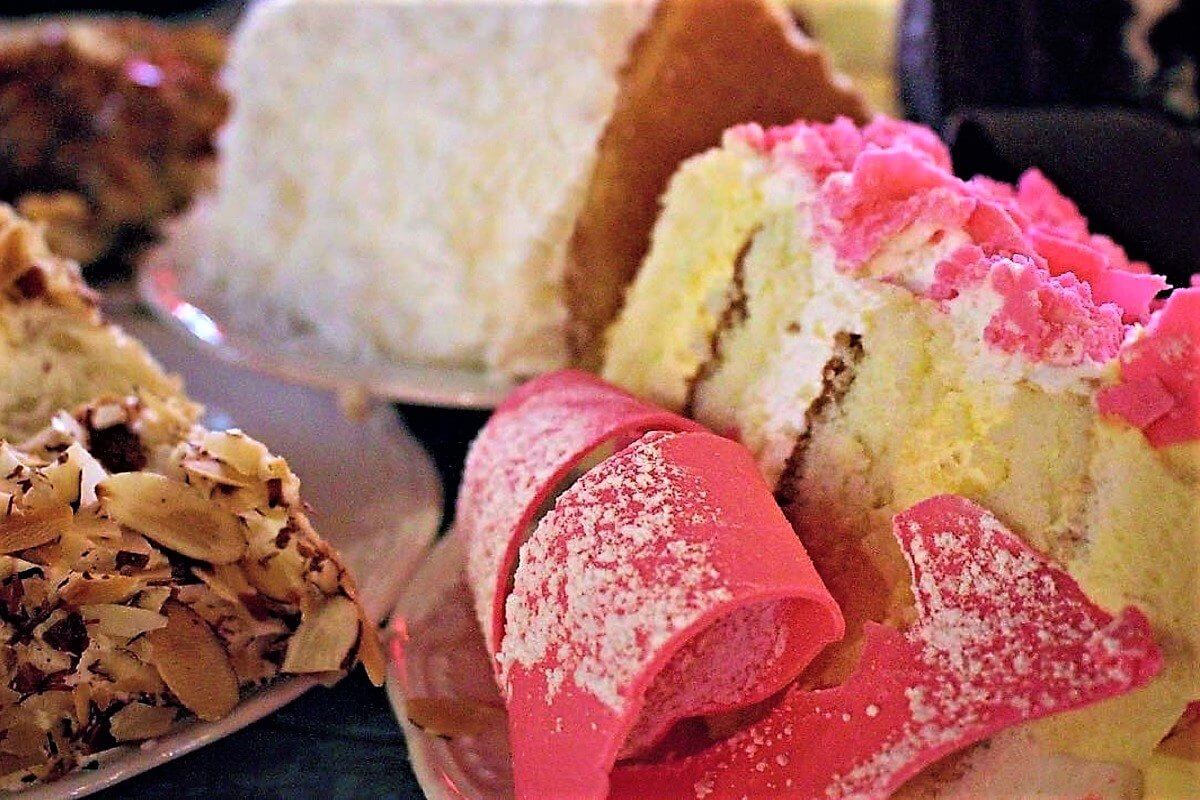 Popular with tourists and locals alike, the Madonna Inn Copper Café and Bakery is an iconic spot on the Central Coast. Elaborate cakes, pies, pastries, and cookies are offered at the charming, old-world café, complete with wood carvings, red leather seats, and hand-painted walls. You won't want to miss out on the ever-so-popular Pink Champagne Cake with layers of Bavarian cream and whipped cream, topped with pink curls.
570 Higuera Street, San Luis Obispo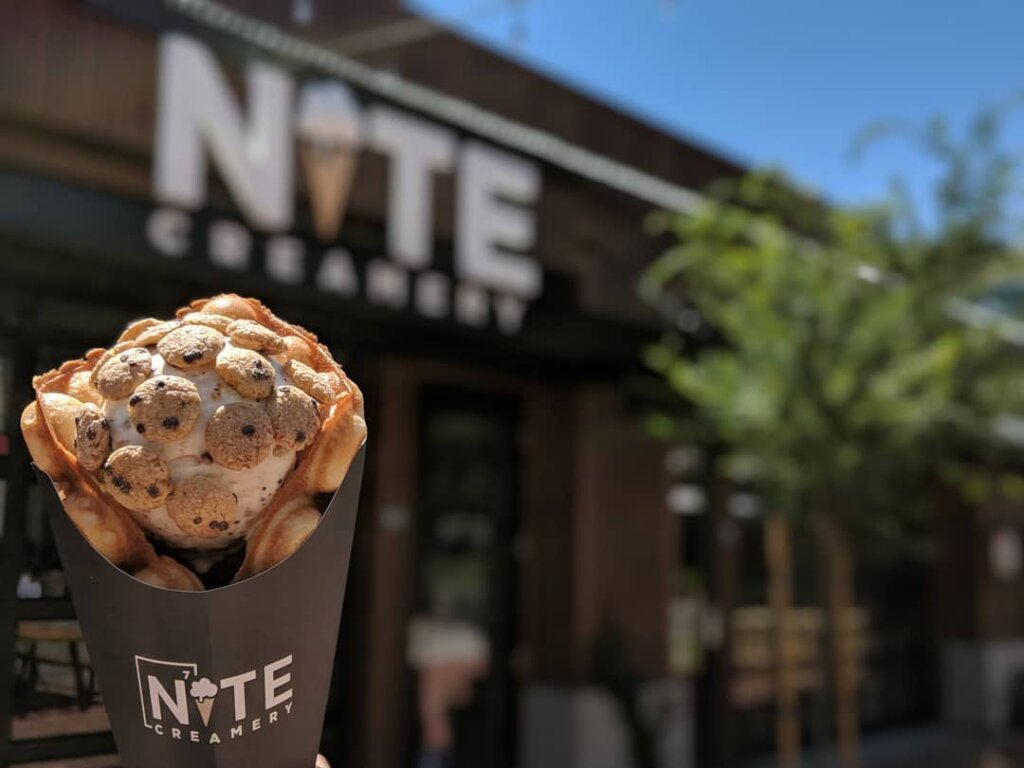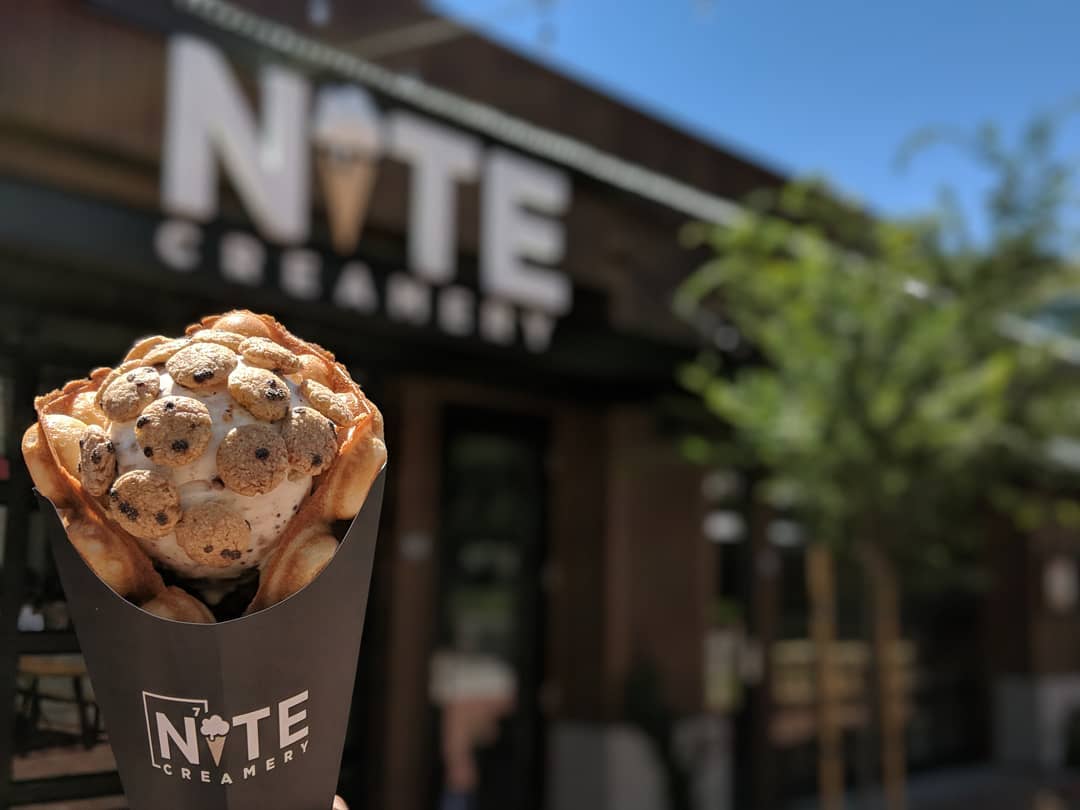 Using the power of liquid nitrogen, Nite Creamery brings a new twist to San Luis Obispo's ice cream scene. Appropriately located in the Creamery Marketplace, Nite aims to create smoother, creamier, better ice cream without the use of freezers. Their fresh, warm, bubbly waffle cones are also not to be slept on.
1020 Court Street, San Luis Obispo
Featuring a classic assortment of nostalgic candy and toys, popcorn, gelato, novelty items, and sodas, Powell's Sweet Shop walks you down memory lane as soon as you enter the door. On your birthday, you can even receive a free gelato when you sign up for their e-rewards and like their Facebook page.
699 Higuera Street, San Luis Obispo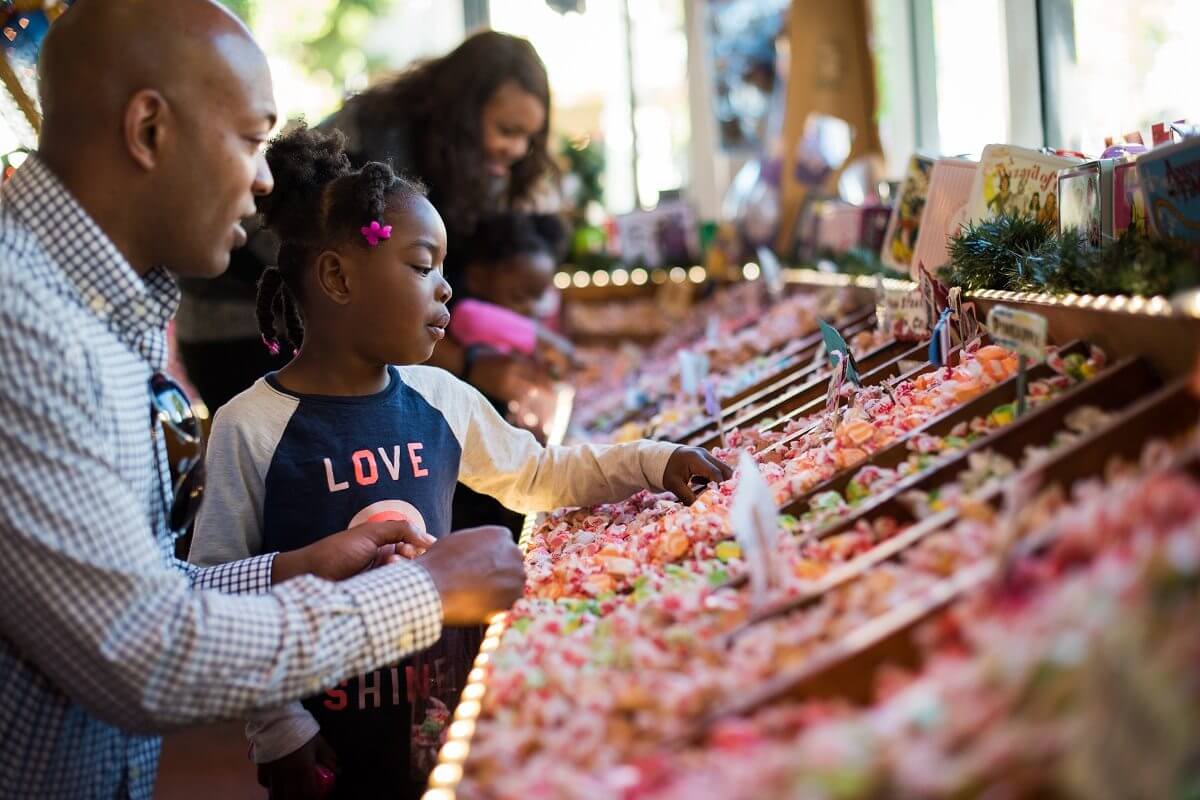 Taffy fan? Time to head over to the Rocket Fizz Soda Pop & Candy Shop! Located in the heart of Downtown San Luis Obispo, this candy shop provides a wide assortment of on-the-go goodies and sodas.
848 Higuera Street, San Luis Obispo
Rocky Mountain Chocolate Factory is the destination of choice for San Luis Obispo chocolate lovers. Discover a fantastic variety of premium chocolates and other confections, cocoa, and gift baskets to satisfy the cravings of even the most ardent chocoholic.
880 Foothill Blvd, San Luis Obispo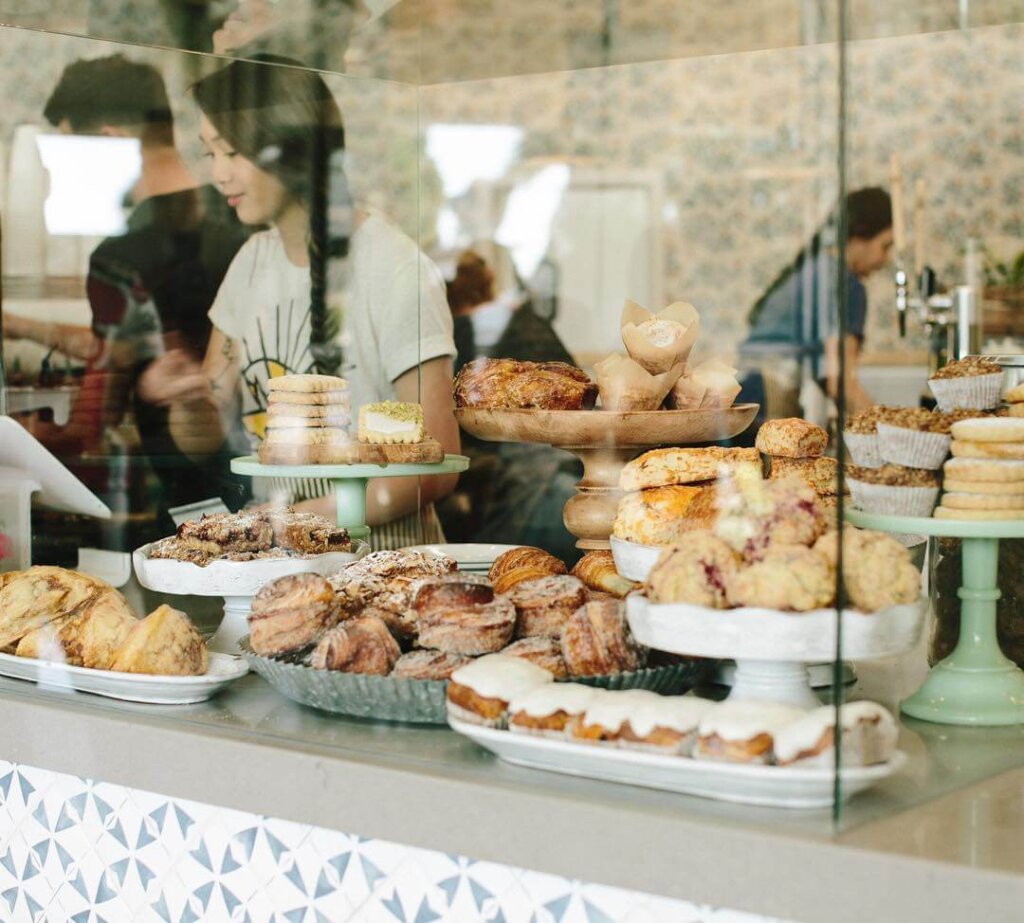 With locations on Foothill Blvd. and 1130 Garden Street in Downtown, you're never too far away from an assortment of tasty baked goods and cozy drinks. Trust us on this one- you can't go wrong with one of Scout's sweet, salty, big-as-your-face chocolate chip cookies!
793F Foothill Blvd, San Luis Obispo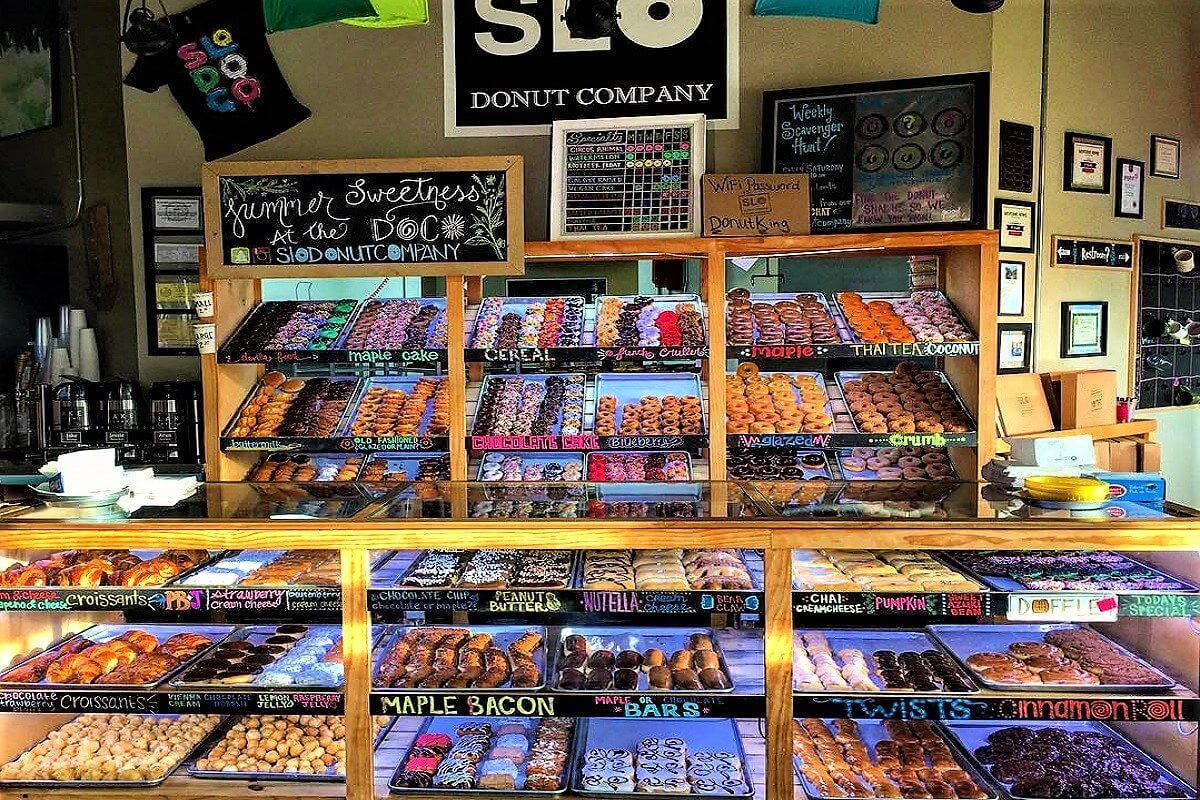 Open 24 hours a day, 7 days a week, SLO Donut Company, commonly called SLO Do Co, is a local favorite for breakfast, a study spot, or a midnight snack. With a wide array of seasonal, tie-dye, and even custom order donuts, you will not regret stopping for a quick sugar fix. Did I forget to say Maple Bacon donut?!
1491 Monterey Street, San Luis Obispo
Using only pure and natural ingredients, Splash Café Artisan Bakery makes bread, cakes, and pastries from scratch and hand-rolls Danishes and croissants. Enjoy beautiful, handcrafted bread and pastries or order a custom cake for a special occasion from the ever-so-popular Splash Café.
San Luis Obispo is a beacon of sugary delight with tasty treats scattered throughout the area. So be adventurous and discover some of the most delicious desserts around.