15 of the Best Views in San Luis Obispo
San Luis Obispo has an abundance of open spaces, unique hikes and panoramic ocean views, providing ample opportunity for visitors to stretch their legs and get outside. We've rounded up some of the best views in San Luis Obispo that every adventurous visitor should check out.
1. Prefumo Canyon
Prefumo Canyon Road offers gorgeous vistas that are accessible on turn outs alongside the road. This 3.6-mile loop is located off Los Osos Valley Road and its main attraction is the breathtaking rolling hills, making it the perfect spot to catch a sweet SLO sunset. Whether you find your way to the top via car, bike or foot, the views will not disappoint. The road is accessible year-round, but if you're lucky enough to visit San Luis Obispo during the winter or early spring, you might just feel like you've stepped into Ireland.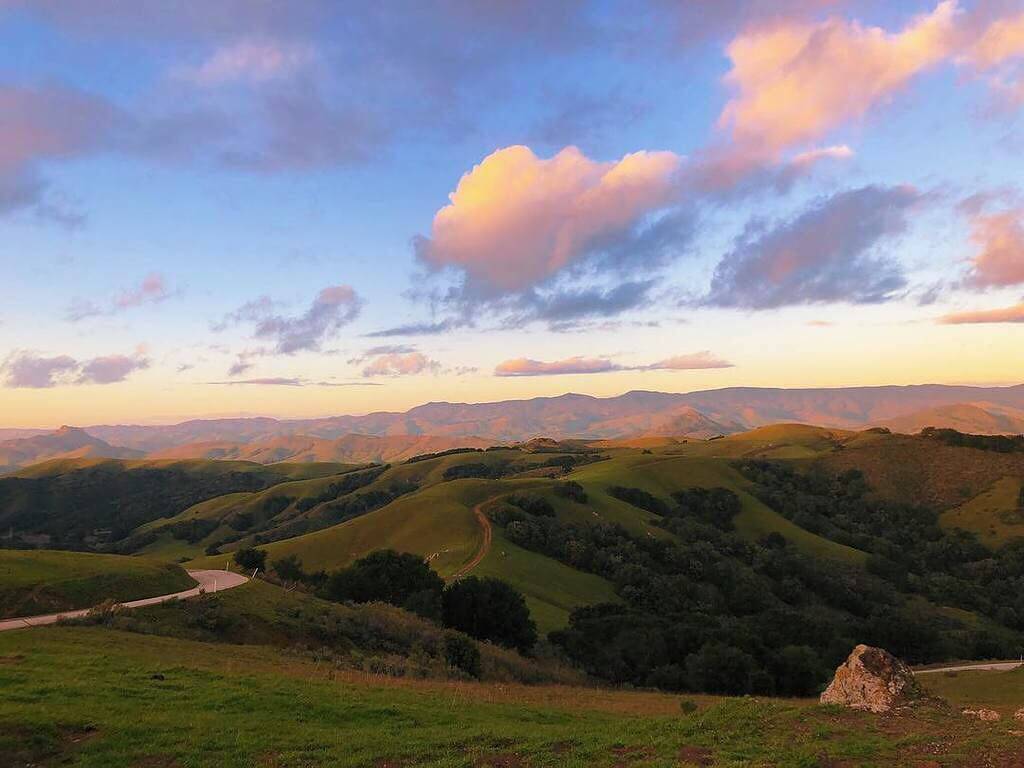 5. Pirate's Cove
Pirate's Cove is a local favorite because you have the option to enjoy epic views right from the road, or you can hike down to the beach and even check out the views from a sea cave. This secret spot is best known for its laid-back vibe and pristine views of the Avila and Shell Beach coastline – a must-see for any San Luis Obispo visitor!
Tip from a Local: Don't be surprised if your views include some beach patrons baring it all—this beach is clothing optional.
6. Terrace Hill
Terrace Hill is a hike inside the San Luis Obispo city limits, making for the perfect pit stop if you want to lay out a blanket and wind down with a book. The short hike up leads you to a plateau with more scenic views of city. There are also several benches on the hilltop if you need a resting spot while taking in all the captivating views.
7. Islay Hill
Islay Hill is a 1.8-mile hike round-trip with sweeping views of the Santa Lucia Mountains and Edna Valley. At this elevation, you can enjoy a bird's eye view of the valley.
8. Cuesta Ridge Botanical Area
The best thing about this spot is that it starts from the top of Cuesta Grade, which is already a high point in the mountains. Lucky for us, this means that panoramic views come early and often. In fact, you'll see eight of San Luis Obispo's Nine Sisters before you even get halfway up the trail. The hike to Cuesta Ridge is 6-miles round-trip on a newly paved road with 950 feet of elevation change.
9. Point San Luis Lighthouse
When you visit the Point San Luis Lighthouse, it's like traveling back in time. Nestled on the edge of the Pacific Ocean, the historic Point San Luis Lighthouse offers docent-led tours, which happen every Wednesday and Saturday.
10. Bell Tower
This rigorous hike will get your heart rate up quick to say the least! It's less than a mile to the top, but you gain a lot of elevation. If you want to catch a glimpse of Cerro San Luis, this is the perfect hike for you. As you might imagine from the name, you will be greeted at the top by the big bell tower.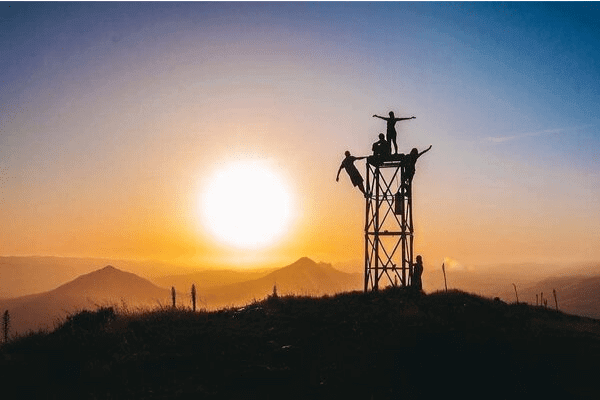 11. Montaña de Oro
It's no secret that Montaña de Oro State Park is a widely popular destination for visitors with stunning views. Luckily, the park's expansive dunes keep traffic minimal. We recommend heading up to the dunes and finding a sweet spot to catch the sunset. If you are looking to get active, the Bluff Trail offers a level walking path that winds right along the rugged coastline with the most spectacular views.
Tip from a Local: Bring your surfboard and you can catch the views from out at sea.
12. Valencia Peak
Valencia Peak is one of the tallest mountains in Montaña de Oro, standing at 1,347 feet. You'll tackle 1,275 feet of elevation gain in just under two miles, with the full trail being a 3.7-miles round-trip. You'll get an amazing workout and be rewarded with 360-degree magnificent views at the top.
Tip from a Local: Don't be discouraged if it's a foggy day. Sometimes the best views (and sunshine) are just above the clouds!
14. Ontario Ridge Trail
Known as "Shell Beach Ridge" to the locals, Ontario Ridge Trail runs between Shell Beach and Avila Beach. With varying intensities throughout, this is the perfect trail if you want to experience epic views of the ocean. While hiking, you can't help but appreciate all the beauty the Central Coast has to offer.
15. Broderson Peak Trail
Located within the Morro Dunes Ecological Reserve, Broderson Peak Trail is a moderate yet satisfying 2.5-mile hike. I highly suggest you stay straight as the trail branches off because you'll come across a homemade swing that overlooks Morro Rock, Morro Bay and the sand dunes. There's something extremely relaxing about swinging from a tree while admiring the scenery.
After experiencing the incredible views of the Central Coast, mosey along to Downtown SLO, grab a bite to eat, explore local shopping and stay at one of SLO's many hotel accommodations.