So, here you are. You've finally gotten a little time off from work and are ready to explore the Central Coast. No bosses. No timesheets. No instant messages popping up every two minutes. This is your time, and you've chosen to spend in the most charming place in California: San Luis Obispo.
But, where to go? What to do? There's SLO much going on here that you could easily spend a multi-day vacation exploring San Luis Obispo itself. After all, the weekly Thursday night Downtown SLO Farmers' Market is a true SLO classic, featuring local produce and live entertainment in a chic, urban setting. Don't forget about our world-class art galleries, hopping nightlife scene and eclectic dining options featuring the freshest farm-to-table options around.
Still, you may have enough time here that you'd like to do a little regional exploration. There's nothing like going a bit further afield to get a real taste for the area, and here in SLO, day trips are abundant, affordable and well worth it. Here's a look at a few of our personal favorites.
Take the PCH to Hearst Castle
C'mon, you know you've always wanted to see Hearst Castle up close, and not just from the highway. A visit to SLO is the opportune time to head up the Pacific Coast Highway for 45 minutes to publishing magnate William Randolph Heart's "ranch at San Simeon," which — trust us — looks a lot more like a European castle than a cozy little ranch along the coast.
While there, take a guided tour of the estate's impressive 127 acres and the 60,645-square-foot residence. The castle's ornate Neptune pool may have been built in 1947, but it remains one of the state's most Insta-worthy photo opps.
Learn more about San Simeon and Hearst Castle here.
Morro Bay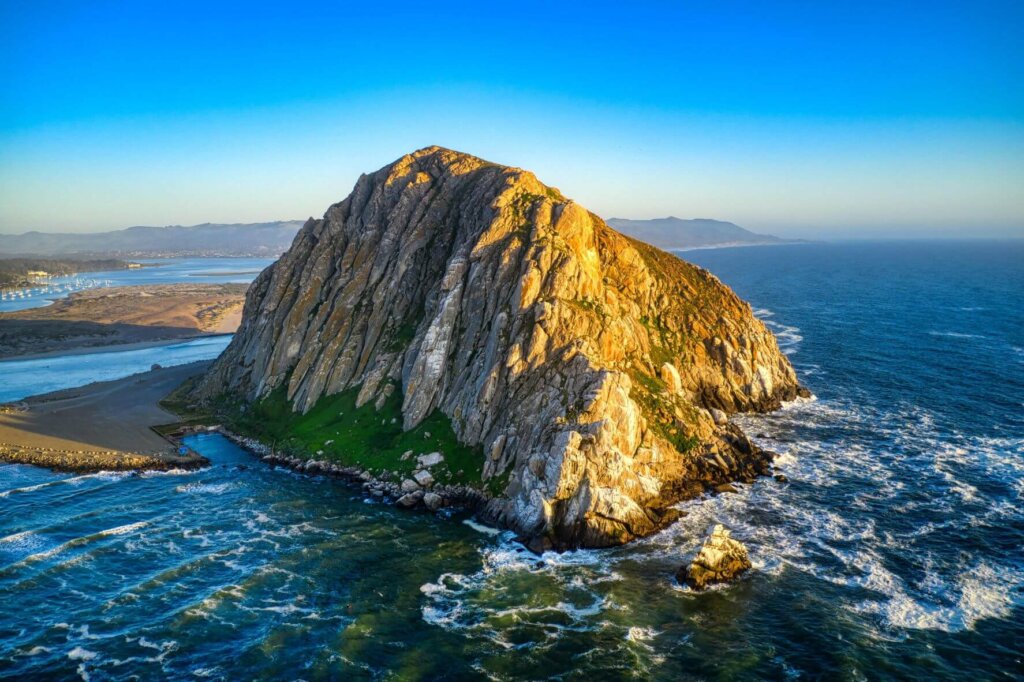 Morro Bay is so close to SLO that you can even make a morning or afternoon of it. Just 15 minutes away from downtown, this scenic beach town features the photogenic Morro Rock, also known as the West Coast's answer to the Rock of Gibraltar. It's a rounded volcanic peak (don't worry, it's extinct) that serves as the centerpiece of the town. With beaches, gentle bay kayaking and plenty of places to eat, Morro Bay and Montana de Oro State Park are can't-miss diversions for your next SLO trip.
While here, drop in on the Morro Bay Maritime Museum and the Museum of Natural History to learn more about the region's geographic and natural history. Dig into a bowl of local clam chowder, sample some saltwater taffy, hike Black Hill, fly a kite on the beach or do some whale-watching to knock another item off your bucket list!
Solvang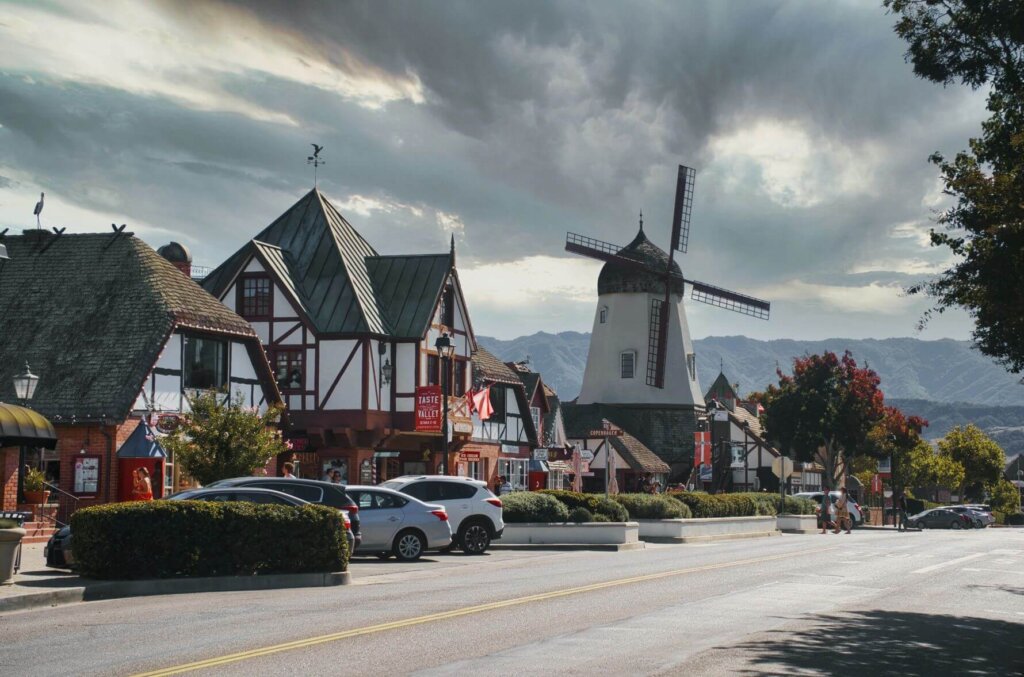 Whether you've been to Denmark or just dreamed of visiting, Solvang is the perfect place to get a taste of Danish culture without leaving the States. With adorable cottages and a fairytale feel, this town is just an hour south of San Luis Obispo down Highway 101. Along the way, you'll find loads of photo opps as you drive the coast. Shop local boutique stores, taste local wines, see the town's mission and ride the trolley. Solvang delivers a little something for everyone in your group.
Pismo Beach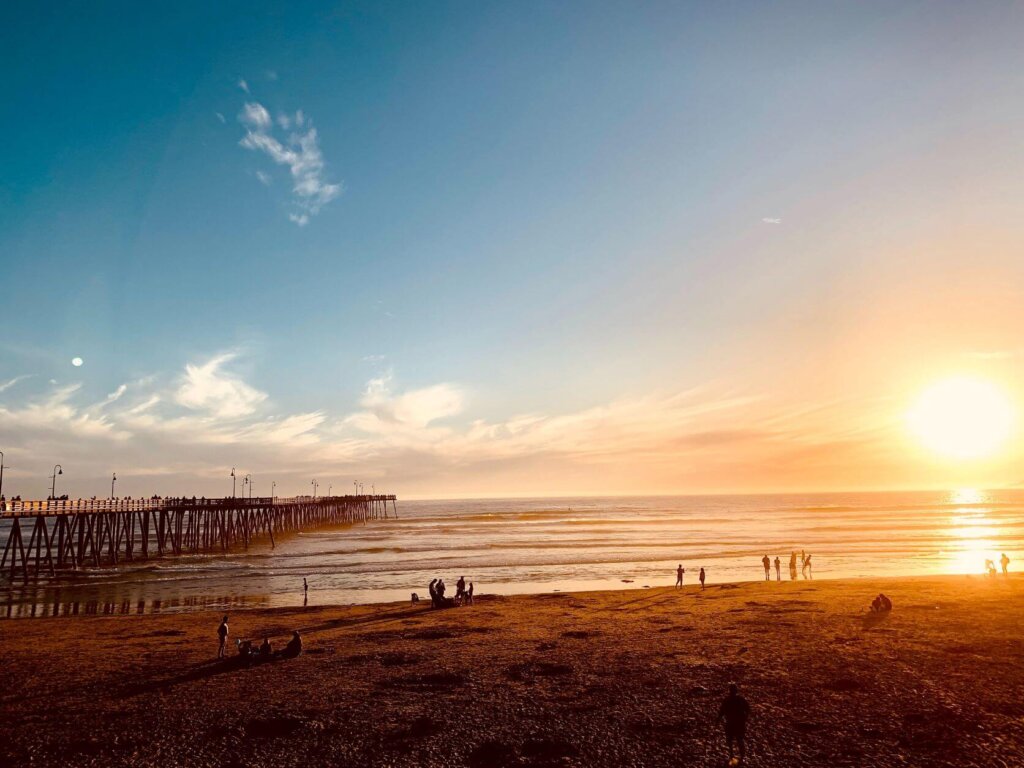 A day on the beach sounds pretty good right about now, doesn't it? Just 15 minutes down Highway 101 South, you'll find an area with tidepools, surfing and plenty of volleyball nets for you and your buddies to re-enact the infamous scene from the original "Top Gun." A highlight of the area is Pismo State Beach, where you can kick back along the shore, build a campfire and take your pups for a stroll (yep, it's dog friendly!) While there, check out the Oceano Dunes District Visitor Center to get your bearings and pick up some maps to help find your way around.
Monarch Butterfly Grove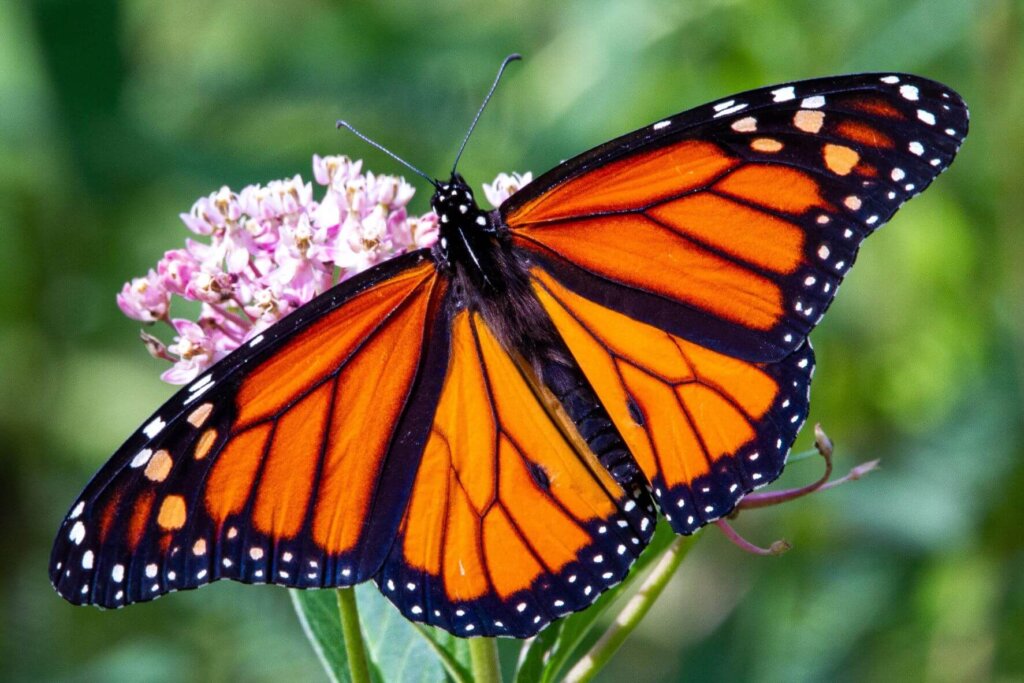 If you happen to be in Pismo Beach any time between October to February, get yourself to the Monarch Butterfly Grove ASAP. Each year, tens of thousands of monarch butterflies descend on the area as they migrate south for winter. Find them among the many Eucalyptus trees that dot the coast; the butterfly grove is located at the south end of the PCH outside of Pismo.
Avila Beach
Home to concerts and all the golf you can imagine, Avila Beach is a mere 14-minute drive down the 101 from Downtown SLO. A day trip to Avila Beach could include a visit to the Central Coast Aquarium, a hike along the Bob Jones City to Sea Bike Trail or a dip in the local hot springs. Don't miss the chance to get in a little stand-up-paddleboarding action and be sure to check out the Point San Luis Lighthouse.
Nipomo and Guadalupe Dunes
There are sand dunes and then there are sand dunes. The ones you find at Guadalupe-Nipomo Dunes have a special claim to fame: this area is home to the world's largest coastal dune system, spreading out across 18 miles of shoreline. Hike for the day in these picturesque dunes, then visit the local art gallery where you'll discover the area's natural history along with its ties to the early days of Hollywood.
Find Nipomo 27 minutes south of San Luis Obispo via Highway 101 South.
When you do visit us, please be sure to tag your photos and videos with #ShareSLO on social media so the whole world can see how great it is to get away to SLO!