BE TOGETHER HERE: THE GO-TO ROMANCE DESTINATION
While San Luis Obispo is known as the "happiest place in the USA," SLO's charm extends far beyond this notion. Did you know that San Luis Obispo is also the perfect destination for that "us" time between you and your significant other? We're talking about the big R—Romance! Between our quaint Downtown with an extensive list of over 60 restaurants, our idealistic spas—or even some of our more intimate event venues—we've got you covered in the romance department. Get lost in our Edna Valley wine region, or go on a craft beer exploration at one of our many local craft breweries. Last month, Seattle based travel and lifestyle influencer Kate Retherford headed to SLO with her husband John in celebration of their one year anniversary and created the perfect itinerary to be together here. Fun fact: Kate actually brought her girlfriends into town last year for her bachelorette weekend before getting hitched.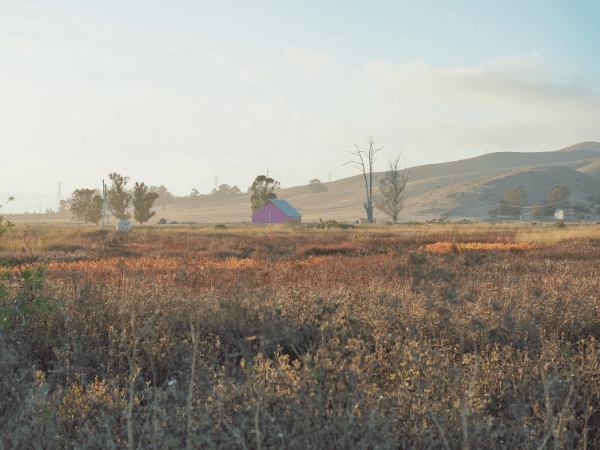 DAY 1: HIT THE TOWN
Shopping in Downtown SLO
After checking into the quaint Apple Farm Inn, Kate and Jon headed out for a stroll through Downtown SLO. Our treelined Downtown District is the quintessential spot to take a walk, enjoy the incredible flavors and ambiance of one of our delectable restaurants, hit the local shops, or check out local landmarks like the Mission San Luis Obispo de Tolosa or the world-famous Bubblegum Alley.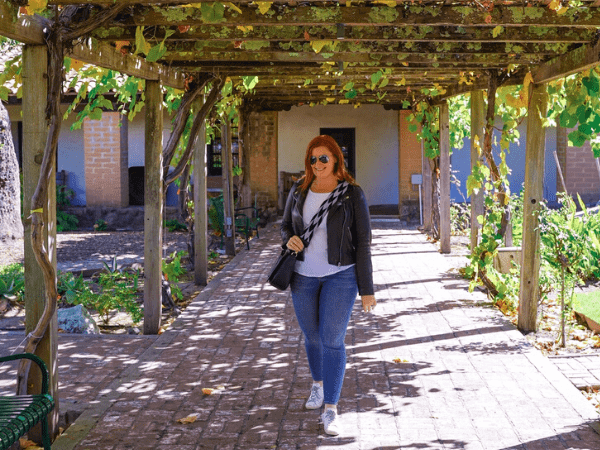 Snap a Pic at one of SLO's "Instagramable" locations
You know what they say, "pic or it didn't 'happen!" The next stop on their romantic endeavor was Farmhouse Corner Market, a whimsical restaurant and shop located in Edna Valley. Jon and Kate got their Instagram fix with the bright aesthetic and fun spots to strike a pose. SLO has a wide variety of awesome Insta-worthy locations that are the perfect place to pose with your honey.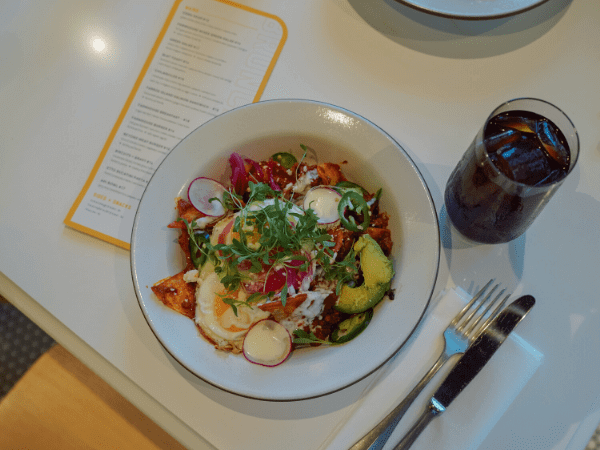 Experience Downtown SLO Farmers' Market
After a romantic jaunt exploring our picturesque Downtown, Jon and Kate watched Higuera Street transform into one of the most talked about Farmers' Markets of its kind: Downtown SLO Farmers' Market. Together they enjoyed each other's company sampling fresh produce, browsing locally made goods and tasting local food creations throughout the market.
DAY 2: A DAY OF WELLNESS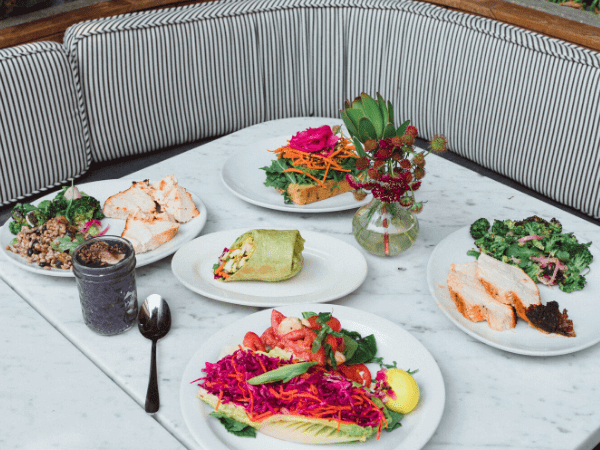 Grab a Healthy Bite in SLO
Day two in San Luis Obispo was all about wellness and relaxation, and SLO happens to have a wide variety of healthy and alternative restaurants to do just this. The couple kicked off the day by heading to Nourish, a fresh and healthy option to honor your temple and get your day started off right.
Enjoy a SLO Spa Day
Next up on the agenda was a little romance and relaxation with a trip to the spa, where Jon got his first facial at East Wellbeing & Tea. Spa days are the perfect spot to spend that alone time and bring on the romance.
Dinner at SLO's La Esquina Restaurant
Jon and Kate finished up the day at La Esquina, an upscale and trendy restaurant located in Downtown SLO offering delish and fresh Mexican cuisine—including many healthy alternatives like lettuce wrap tacos. Whether you dine on their delightful patio, or inside in the dining room it is the perfect spot to take your sweetie.
DAY 3: THE ROMANCE CONTINUES
Couples Massage in SLO
Day three of the romantic getaway started with a couple's massage at SLOCO Massage and Wellness Spa, one of San Luis Obispo's many spa and wellness hotspots. A couple's massage is the perfect way to feel closer to your partner and most importantly: relax!
Special Visit to SLO's Pink Barn
One of Kate's trip highlights was her adventure to find the Pink Barn in San Luis Obispo! She even wrote her own piece on how exactly how to find this incredible Pink Barn located just outside of town.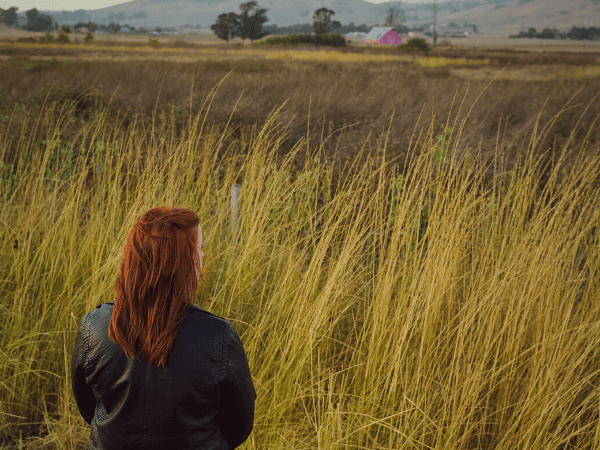 Dinner Creekside in Downtown SLO
Culinary experiences can really help shape the mood when it comes to romance, and San Luis Obispo's incredible restaurants and delish options are perfect for just this. The pair dined at the trendy Novo Restaurant and Lounge, one of our incredible options for creekside dining in our Downtown!
To learn more about Kate Retherford check out her blog about her travels through San Luis Obispo. Be sure to also follow her on Instagram, @allthingskate.
Looking to be together here too? Book your San Luis Obispo vacation and #ShareSLO.