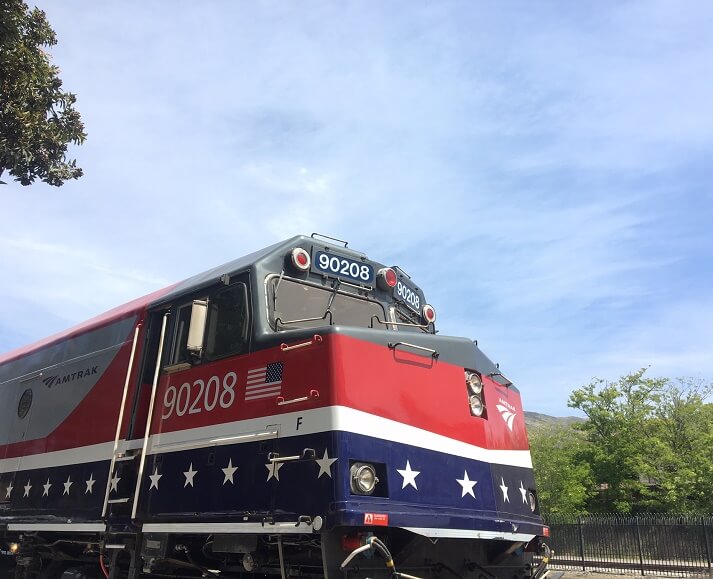 Planes, Trains & Automobiles! Ways to Get to San Luis Obispo
Located on the beautiful Central Coast, San Luis Obispo is perfectly situated between San Francisco and Los Angeles. Not only will your time in San Luis Obispo be a memorable experience, but traveling there will be, too.
Planning a trip to the happiest city in America? Check out several ways to get to San Luis Obispo.
By Car
If you decide to travel by car, you can easily reach San Luis Obispo using Highway 101 or Highway 1. Whether traveling from the Bay Area or Los Angeles, you can get to San Luis Obispo in 3 to 4 hours when traveling along Highway 101, making it quite a convenient getaway.
You will not be disappointed while road tripping along Highway 1, commonly known as the Pacific Coast Highway, which spans California's breathtaking coastline, offering a beautiful, scenic route. Whether you are traveling north or south on the Pacific Coast Highway, you will pass through charming coastal towns, like Morro Bay and Pismo Beach, on your way. Highway 1 has become an iconic route internationally so I highly encourage you add this road trip to your bucket list.
By Plane
If you decide to fly, whether it be for convenience or the complimentary soft drinks and peanuts, you can enjoy a stress-free flight to and from the San Luis Obispo County Regional Airport. The airport recently expanded its services to Seattle and soon to Denver with daily direct flights to Los Angeles, San Francisco and Phoenix. The San Luis Obispo Airport is located on the outskirts of town, but it's easy to coordinate transportation to and from the airport.
Looking to rent a car during your stay? You can conveniently pick up a vehicle from a rental car company located right at the airport. I promise your experience at San Luis Obispo Airport will be as easy-going as your vacation time on the Central Coast.
By Bus
Sit back and enjoy the ride by taking the bus to San Luis Obispo. Greyhound makes it easy for you and provides routes from both Northern and Southern California as well as out of state. Amtrak also has routes from Northern and Central California with bus stops in major cities along the way. Since you don't have to worry about driving, you can relax, sleep, and even Instagram the beautiful window scenery because guess what… FREE WIFI!
By Train
If you want to skip the airport and the traffic on the road, taking the train to San Luis Obispo is a great alternative. There are trains that arrive at the Amtrak Station in San Luis Obispo daily, making traveling by train extremely convenient.
Forget the complimentary peanuts, Amtrak trains are equipped with both a café car and dining car to satisfy your hunger. When you arrive at the San Luis Obispo Amtrak Station, you can easily make your way to Downtown San Luis Obispo, which is within walking distance of the station, and begin your vacation to San Luis Obispo.
As you can tell, you have endless options when choosing how to travel to San Luis Obispo. However you decide to make your way to San Luis Obispo, it will be a memorable experience and the best part is, it is only the beginning of the fun! Find more information on transportation to and around San Luis Obispo today!