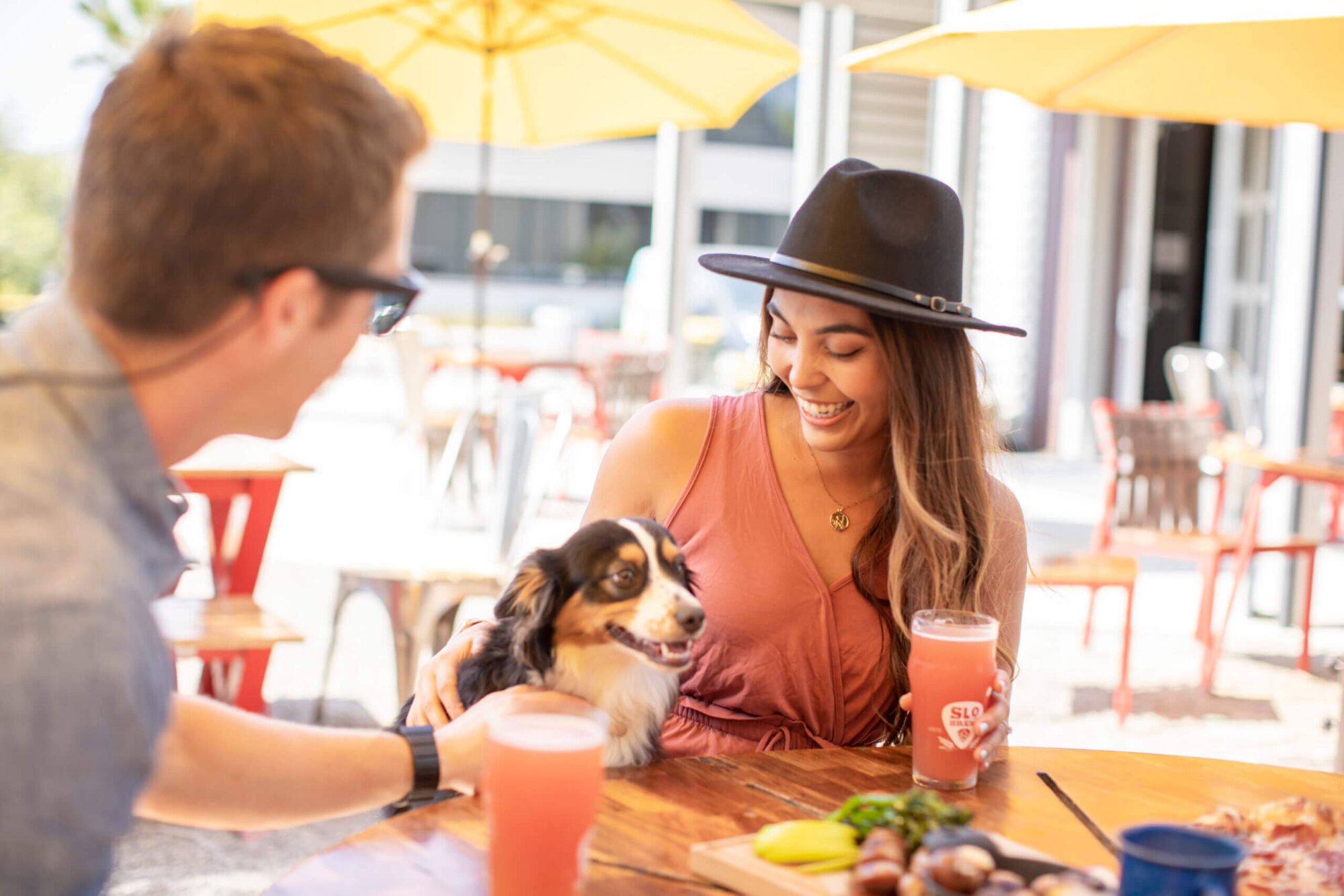 Dog-Friendly in San Luis Obispo
In SLO, celebrate our furry friends just as much as our human friends in dog-friendly San Luis Obispo, CA! With sunny skies and endless outdoor activities, San Luis Obispo is the ideal pet-friendly destination.
DOG-FRIENDLY THINGS TO DO IN SAN LUIS OBISPO
Whether you are a local or just visiting, if you need suggestions on where to stay, play, or dine with your pup, you've come to the right place. From our pet-friendly hotels and restaurants to our beaches and hikes, there are endless dog-friendly things to do in San Luis Obispo.
DOG PARKS IN SAN LUIS OBISPO
One of the first stops (after enjoying some wine at a nearby winery, of course) is at one of the dog parks in San Luis Obispo. There are on-leash and off-leash park options available, as well as some great dog beaches just a 15-minute ride south on Highway 101 to Avila Beach or north to Morro Bay.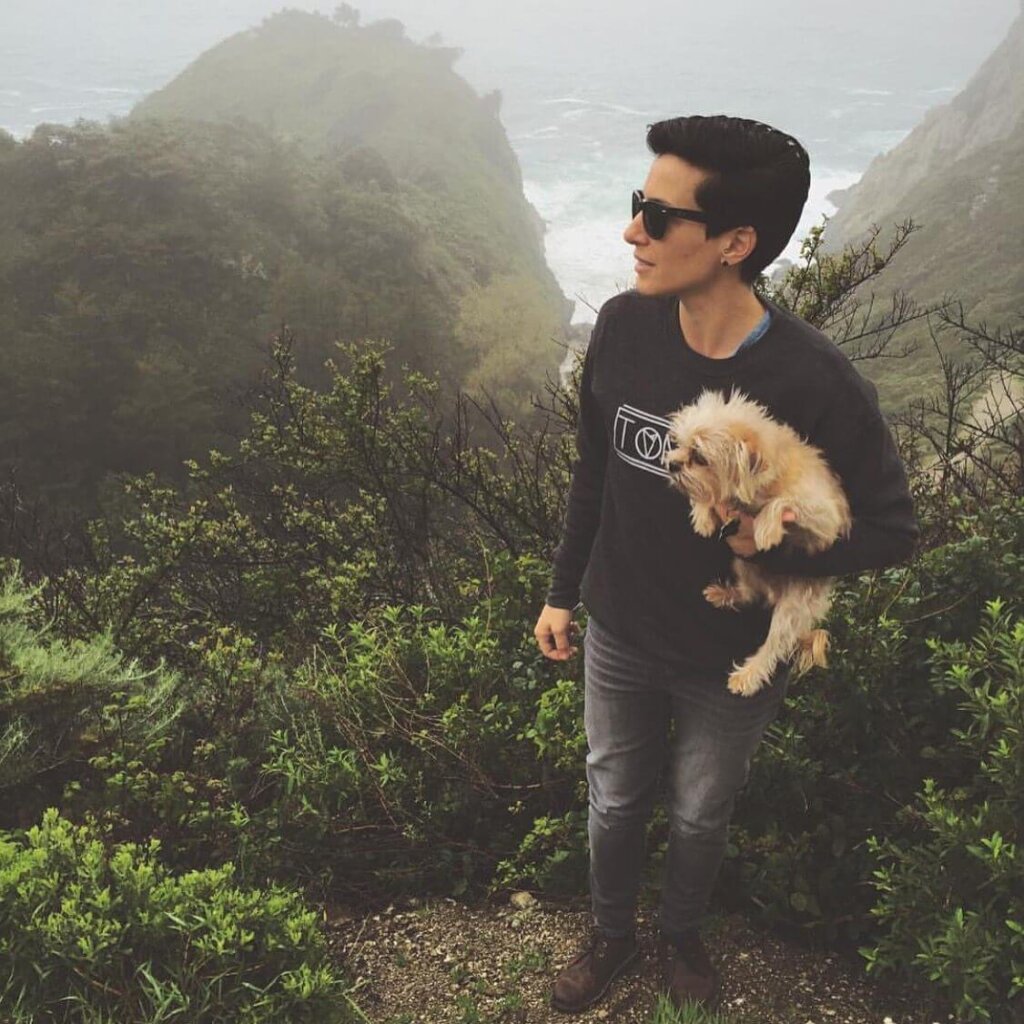 El Chorro Dog Park
Located within El Chorro Regional Park on Highway 1, El Chorro Dog Park was the first dog park in San Luis Obispo. The park is open daily from 7:30 a.m. to sunset and is equipped with two fully fenced areas with wood chips, water stations, mutt mitts, and doggie splash tubs. The large park offers 1.3 acres of play space for big dogs and the small park is .25 acres and designated for small dogs to play. El Chorro Regional Park also offers hiking trails, a botanical garden and shaded picnic tables.
Laguna Lake Dog Park
Surrounding Laguna Lake, the Laguna Lake Dog Park offers a large open space for frolicking leash-free and endless games of fetch. Bring the whole family out for a fun day of picnicking and hiking with your furry friend.
San Luis Obispo Beaches
Just two miles south of Cayucos, Morro Strand State Beach presents a 3-mile stretch of sandy shoreline for you and your pup to run off-leash and play in the waves. This breezy beach is a popular place to find locals and tourists fishing, surfing, jogging, or flying kites in the wind.
There is also Olde Port Beach in Avila Beach, perfect for watching the sunset while your furry pal plays in the waves. If you are new to the area, dogs are not allowed on Fisherman's Beach, which is right next to the dog-friendly beach. Just read the signs and follow your dog's nose to the beach where all furry pals are welcome.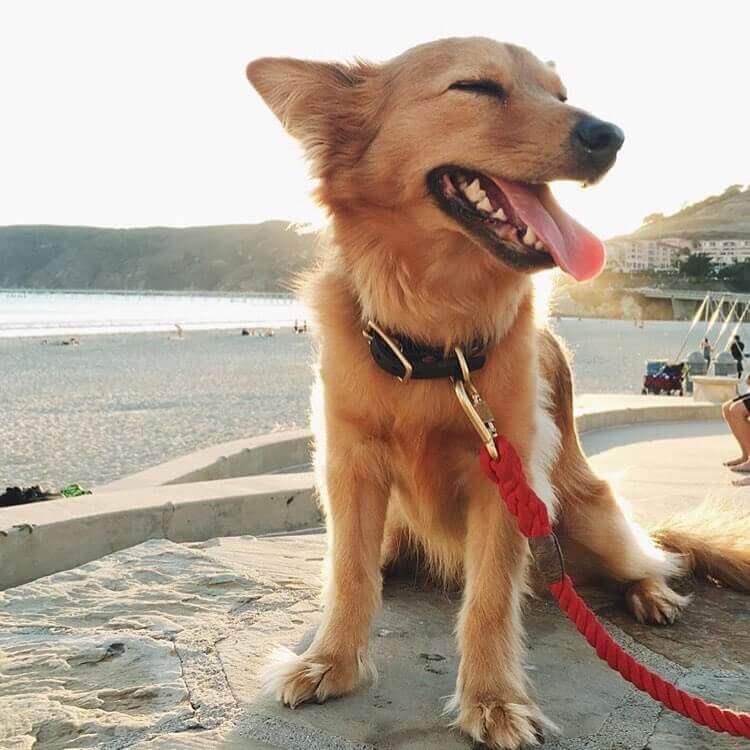 DOG-FRIENDLY RESTAURANTS
Running around at the local parks and dipping your paws in the waters at some Central Coast beaches works up an appetite.
Out by the train station lies one of SLO's most popular and trendy spots for brunch, Sally Loo's Wholesome Café. Sip on coffee and enjoy a plate of Nutella-drizzled waffles while soaking up the sun in the dog-friendly seating area.
A few of Downtown SLO's fine dining restaurants, like Giuseppe's Cucina Rustica, Novo Restaurant & Lounge, and Luna Red, have great outdoor patios and allow furry friends to accompany their owners. On the outskirts of downtown near the Cal Poly campus, Milestone Tavern is a great place to enjoy a draft brew and burger with your pet. High Street Deli and Lincoln Market Deli, two of the town's iconic sandwich spots, allow dogs outside to drool as they watch their owners bite into a mouthwatering masterpiece.
Dog-Friendly Wineries
Wine not bring your dog to the vineyard for some tasting? Several wineries, including Edna Valley's Wolff Vineyards, Saucelito Canyon Vineyards, Claiborne & Churchill Winery, Chamisal Vineyards, and Tolosa Winery are hospitable to dogs and humans alike.
Craft Breweries
Over the past few years, San Luis Obispo has continued to gain recognition for the booming craft beer scene. What better combination than a nice cold one, your four-legged bestie, and a scenic backdrop of those bewildering San Luis Obispo hillsides? A few of our pet-friendly favorites are Libertine Brewing Company – SLO, SLO Brew Rock, Central Coast Brewing, and Bang the Drum.
Boutiques and Shops
Tails Pet Boutique is a mecca for animal lovers and their pets, selling a wide variety of foods, collars, toys, beds, bowls and other care supplies to keep your companion happy and healthy. The owner also owns Doggie Salon and Spa, in case your pet needs a nail trim, bath or full grooming. Lemos Feed and Pet Supply, a local pet store, offers special treats and toys for cats and dogs to enjoy.
DOG-FRIENDLY lodging IN SAN LUIS OBISPO
After enjoying all the pet-friendly activities available for you, be sure to stay in one of the many pet-welcoming hotels in San Luis Obispo. Whether you are staying in the heart of downtown at one of the upscale hotels, you will feel right at home.
So what are you waiting for? Grab that leash and head over to one of the most dog-friendly spots around!
Learn more about dog-friendly accommodations in San Luis Obispo, and book your next getaway.