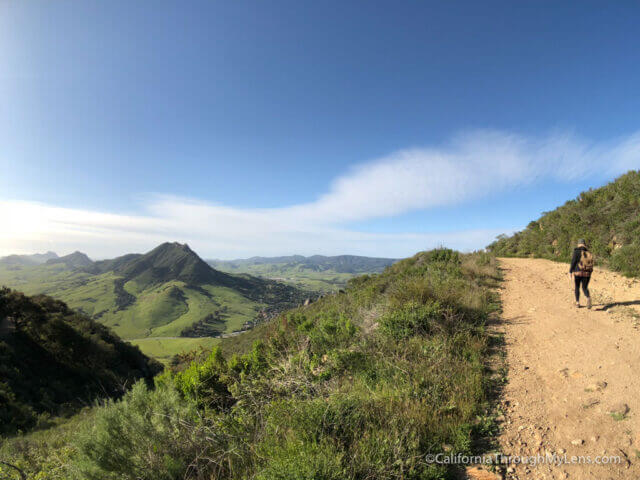 Cerro San Luis Natural Reserve
Details:
Open to both hikers and mountain bikers, Cerro San Luis Natural Reserve, commonly known as the Madonna Mountain hike, is a moderately strenuous trail that is dog-friendly and is a great hike for somebody looking for a sunrise or sunset experience. It's a bit steep in parts but well-worth it! Cerro San Luis Obispo offers three main routes including the moderate Lemon Grove Loop trail, a strenuous climb to the Mission Prep High School "M", and a slightly challenging hike to the top.
In the heart of its namesake city, the Cerro San Luis Natural Reserve is one of the county's largest parks and includes hiking trails, picnic areas, a playground and reservoir. The 472-acre preserve was established in 1981 to protect what was then a unique combination of coastal sage scrub, oak woodland and native riparian habitat that has since been largely cleared for development. The mountain's close proximity to downtown makes it a popular destination for both seasoned hikers, and those visiting the area looking for a bit of fresh air and to get their blood pumping. The main trail to the summit begins from the end of Marsh Street just before the on ramp to Highway 101. The Cerro San Luis trail is near the iconic Madonna Inn, which makes a perfect spot to stop by for a post-hike beverage or snack.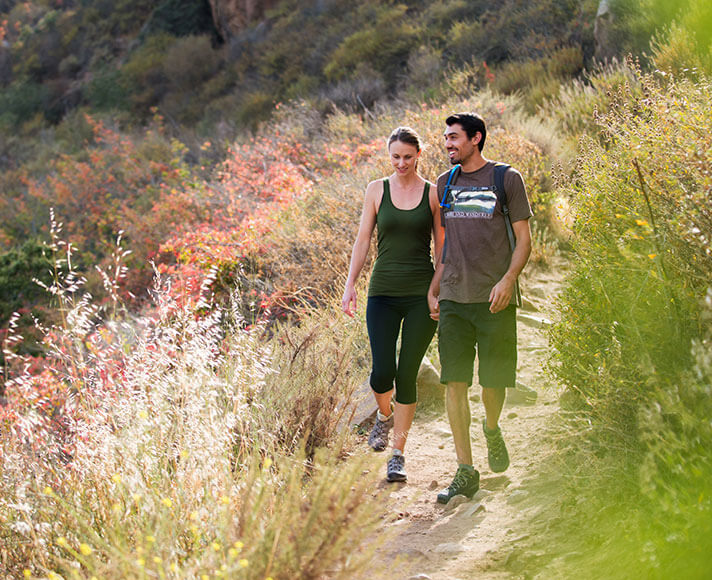 The trail is 4 miles round trip, with some easy walking and moderate hiking. There are several points over 1,000ft elevation, with nice views including Cal Poly, Downtown San Luis Obispo, Irish Hills, Edna Valley, and more. During the holidays, locals enjoy hiking to the summit, where there are lights in the shape of a tree that can be seen from all over the city. Check out the backside trail for a 5 mile version of the hike that is less crowded and offers different views to soak in. This wider path curls around the mountain that eventually will reconnect with the route you took up.
Additionally, the hike up Cerro San Luis (or Madonna Mountain), is a part of what's known as the "TriTip Challenge." The "TriTip Challenge" involves hiking all three of the major peaks in the area (Madonna, Bishop Peak, and The Cal Poly
"P") in one day and then finishing off with a tri-tip sandwich at Firestone Grill.
The trek to the summit of Cerro San Luis begins in a city-owned open space, but the Madonna Family who owns the mountain allows public access for hikers and mountain bikers. The trail is open from dawn until dusk, but be sure to pack some sunscreen because there isn't much shade on the trail! Leashed dogs are welcome on the trail.
Features
Bike Trails
Hikes
Outdoor Activities