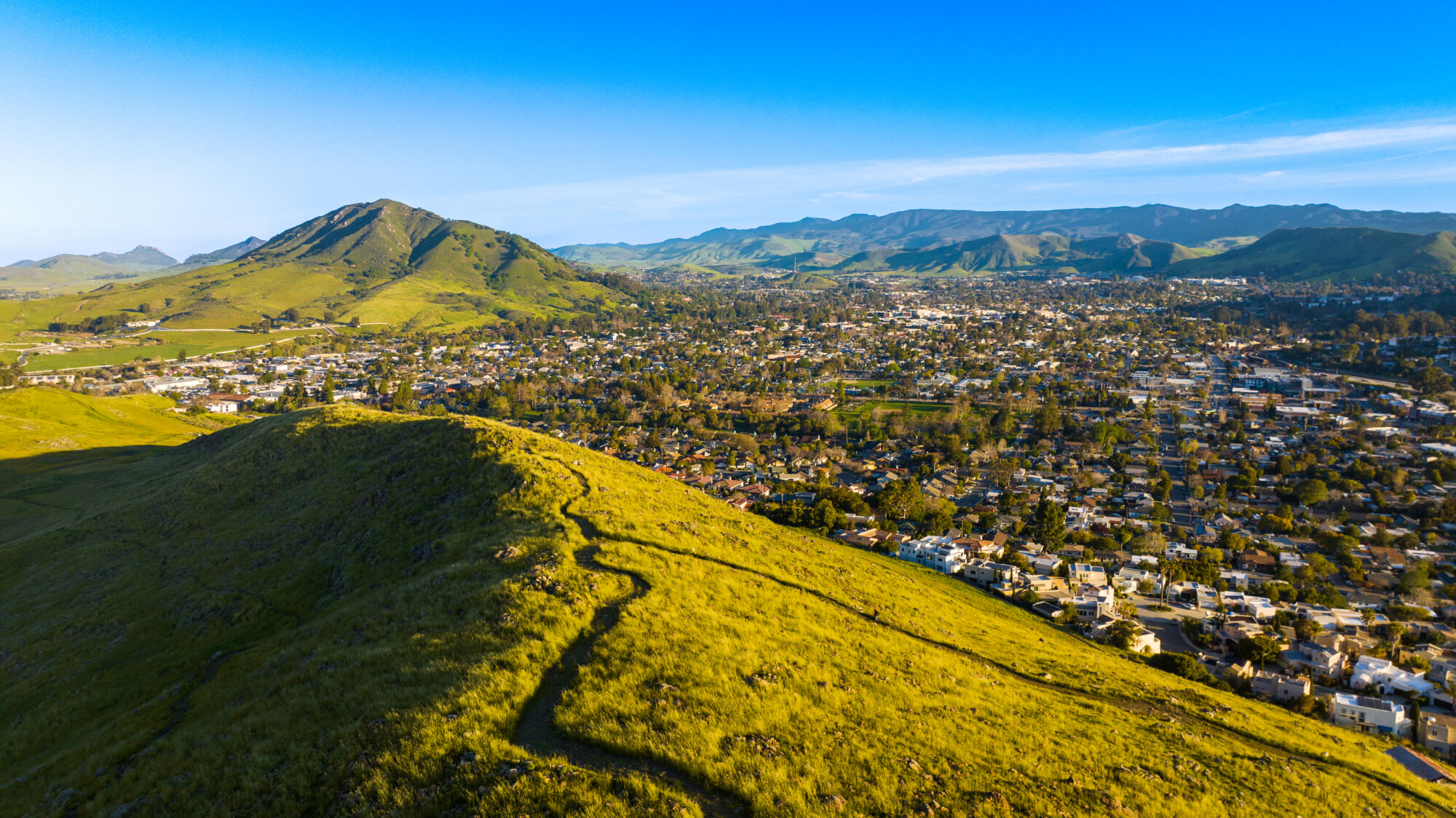 What To Bring When You Visit San Luis Obispo
Pack your bags! It's time to visit San Luis Obispo. Discover the essential items you need to bring to experience SLO like a local.
Hiking Shoes
San Luis Obispo is an outdoor enthusiast's perfect playground, so don't forget your hiking shoes. With countless hiking trails at your fingertips, there are endless opportunities to explore San Luis Obispo's great outdoors.
Enjoy a classic SLO hike by climbing to the top of Cerro San Luis and discover the amazing, panoramic view of the city. If you're up for something a little more unique, explore the "ruins" of Architecture Graveyard, a hidden gem that features a diverse collection of Cal Poly students' architecture and engineering projects, located right on campus.
Seeking ocean views? We have tons of options for you. Hike the Ontario Ridge Trail and see all the way from Avila Beach to the Oceano Dunes, walk along the breathtaking Bluff Trail at Montaña de Oro State Park, or enjoy a stroll along the Bob Jones City-to-Sea Trail.
No matter what level of hiker you are, you'll find the perfect trail for you in San Luis Obispo. Explore more of our favorite hiking trails, featured on our #ShareSLO blog.
Bathing Suit & Sunglasses
A trip to San Luis Obispo isn't complete without a day trip to the beach. When it's sunny and 75° nearly year-round, you'll want to remember your shades when visiting San Luis Obispo.
Explore Avila Beach for its family and dog-friendly beaches, or veer off the beaten path and visit Montaña de Oro to check out the hidden beaches and caves. Up for more of a thrill? Check out surfing in Morro Bay, riding ATVs through the Oceano Dunes or kayaking at the Dinosaur Caves in Shell Beach.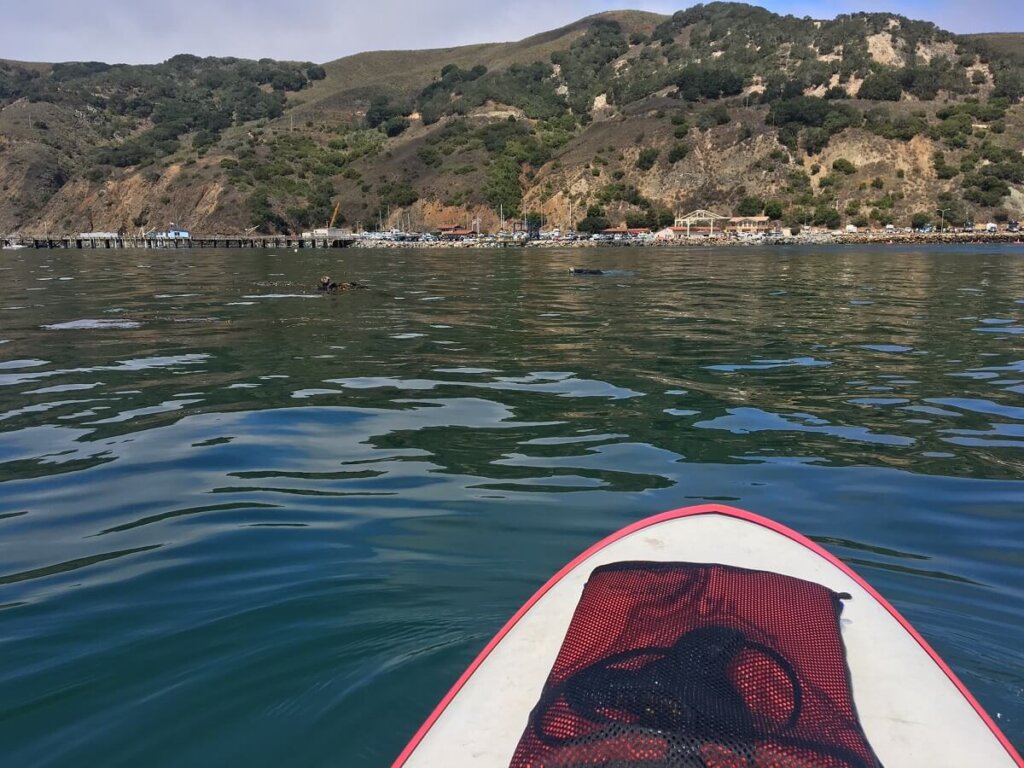 No matter what season it is, be sure to grab your bathing suit and sunglasses to soak up that California sun.
If you like to live life on the edge, ditch the bathing suit at Pirate's Cove, one of San Luis Obispo County's only clothing-optional beaches. Discover our top beaches along the Central Coast today!
Dancing Shoes
San Luis Obispo's dancing scene has become increasingly popular and includes everything from line dancing to salsa nights. Bring out your best dance moves and live it up at one of these San Luis Obispo dancing events.
If you are into country music, pull on those cowboy boots for some country line dancing at the Graduate on Thursday and Saturday nights, open to those 18 years old and up. Looking for a little Latin flair? Come out to Noche Caliente at the Graduate on Fridays. Polish up your salsa moves at Cal Poly's CPSalsa lessons on Fridays.
Appetite
With tons of delicious, farm-to-table restaurants in the heart of San Luis Obispo, there is sure to be a flavor to satisfy everyone's palate, so be sure to bring your appetite. We highly suggest planning your visit around San Luis Obispo County Restaurant Month, happening this January.
Whether it's the legendary tri-tip sandwich from Firestone Grill, a healthy vegan meal at Bliss Cafe, tasty tapas at Luna Red, or fresh sushi from Goshi, your meal in San Luis Obispo will be one to remember. Discover our top 10 eats in San Luis Obispo for those foodies out there!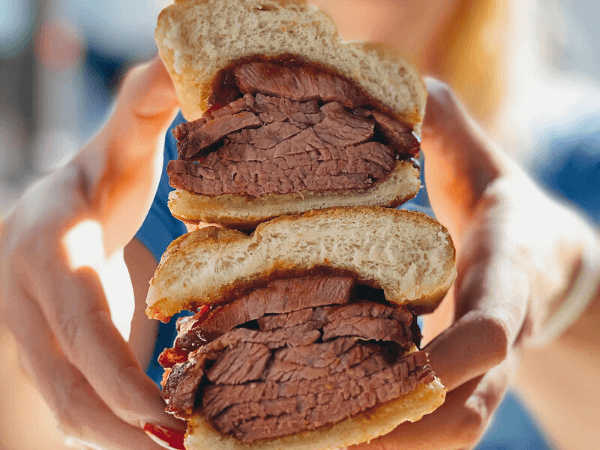 If you are in SLO on a Thursday night, visit the San Luis Obispo Downtown Farmers' Market—it's a must! With vendors from across the Central Coast, pick up fresh, flavorful produce or chow down on mouthwatering eats from local restaurants and food trucks. If you're a night owl, finish off your night with a craft cocktail at Granada Bistro or Sidecar.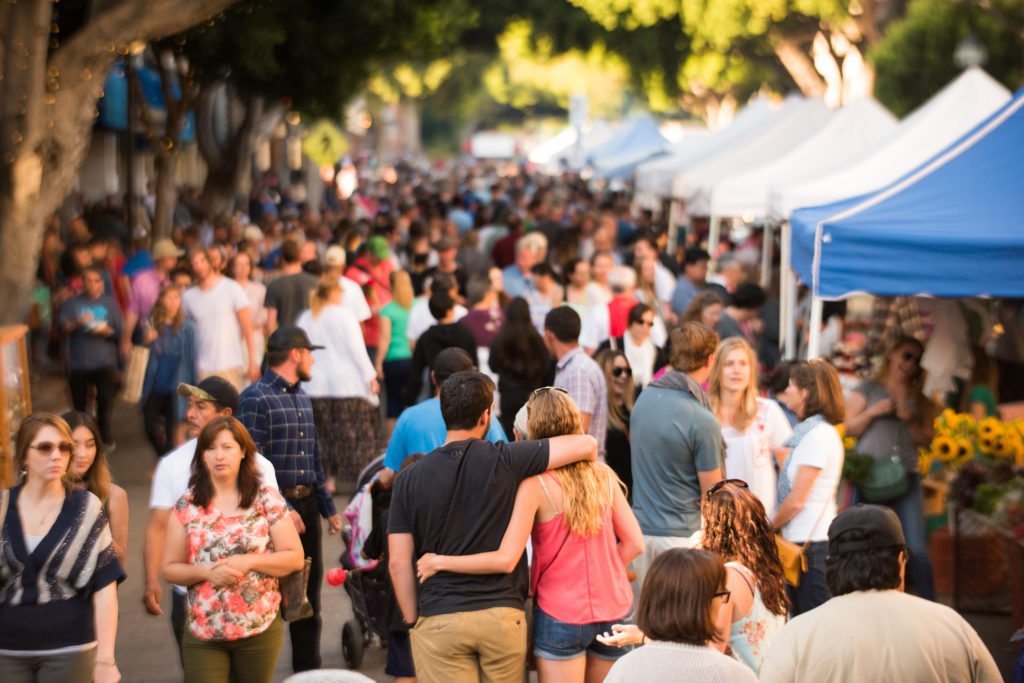 Pint Glass
If you are a fan of beer, San Luis Obispo is your new home away from home. Over the past few years, there has been a huge rise in the number of local craft breweries, so be sure to bring your pint glass and check out some specialty brews when visiting San Luis Obispo.
Some of our favorite SLO breweries include: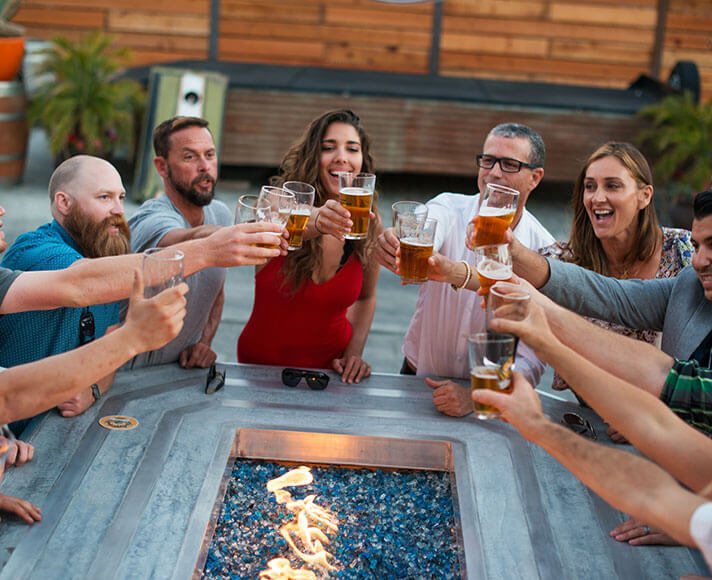 You can also stop by Blast 825 to build your own pizza and pour yourself a drink—with over 40 beers, wines, and cider on tap—the combinations are endless. For SLOcals, Tuesday night means Pint Night at SLO Brew and Frog and Peach where, if you can bring your own glass, you can enjoy low-price beer and great live entertainment.
Not feeling beer? Never fear! There are countless wineries to visit in Edna Valley and San Luis Obispo wine country.
Sense of Adventure
Craving a little more thrill? Explore these extreme sports and activities near San Luis Obispo.
Get a new view of the beautiful landscapes by zip lining at Margarita or Vista Lago Adventure Parks.
Traverse San Luis Obispo's captivating landscapes by rock climbing or horseback riding.
Adventure in one of California's most extensive sand dunes and ATV in Pismo Beach and Oceano Dunes.
Experience thrilling new heights and skydive in Pismo Beach.
Regardless of the level of thrill and excitement you are trying to reach, San Luis Obispo has something to excite everyone, so get out and explore all that this city has to offer. Whether you want to relax at the Sycamore Springs Resort and Spa or spend your day hiking through San Luis Obispo's great outdoors, SLO is endless adventure waiting to be had.
Now, it's time for you to get packing for your San Luis Obispo vacation! We look forward to seeing you soon.