Montaña de Oro State Park
Montaña De Oro State Park features an array of landforms, from massive dunes and caves to bluffs and sandy coastline. Located 16 miles west of SLO, 10 miles southwest of Morro Bay State Park and only 5 miles south of Los Osos, Montaña de Oro offers visitors and locals alike a sweet serenity along the Central Coast, allowing you to escape your fast-paced lifestyle and enjoy the simple pleasures of life. Locally known as MDO, Montaña de Oro has many activities and one-of-a-kind adventures waiting for you. With magnificent coastal mountains in the background, visitors can enjoy hiking, mountain biking and horse trails, in addition to secluded beaches and surf spots. Love camping? The park includes primitive and equestrian campsites.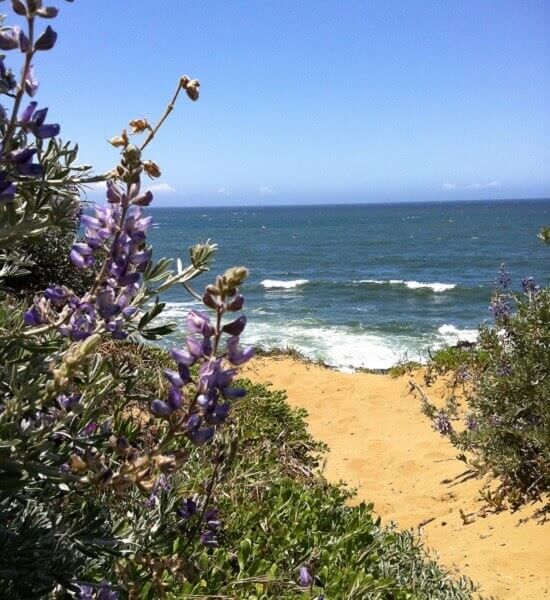 13 THINGS TO DO IN MONTAÑA DE ORO
The park's name means "Mountain of Gold," inspired by the golden wildflowers that bloom in Spring. Looking for things to do in MDO? We've got you covered.
Set up for a beach day at Spooner's Cove, the best-known beach in Montaña De Oro.
Reach new heights and hike to Valencia Peak, standing more than 1,300 feet tall and featuring epic views of the Central Coast. Other great hikes include Islay Creek Road to Hazard peak and Sand Spit Trail.
Capture Insta-worthy photo ops with the wildflower covered hills and majestic coastline.
Venture through the eucalyptus groves on Bloody Nose Trail (don't let the name deter you).
Find your inner zen and do yoga on the beach with waves crashing in the background and the ocean breeze cooling you down.
For those experienced surfers, grab a board and hike down Dune Trail or Hazard Reef Trail to the Hazard Reef, a favorite, local surf spot.
Race down by foot or sled the ancient sand dunes alongside the Pacific Ocean.
Grab an epic sando from one of the top sandwich shops around SLO and picnic at the day use area off of Sand Spit Road.
Round up the horses and prep for a ride at Hazard Canyon Parking Area for a memorable horseback riding excursion.
Cruise along the coast and walk the Bluff Trail, weaving along Spooner's, Corallina and Quarry Cove.
Shift into gear and mountain bike on Oats Peak Trail for an adventure like no other.
Explore the marine life in the tide pools with 7 miles of pristine coastline.
Sit back and enjoy a sunset at one of the secluded MDO beaches with Morro Rock and the Pacific Ocean as your backdrop.
Things to Know About in MDO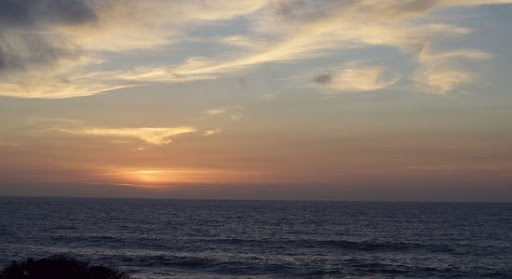 Open from 6:00 a.m. to 10:00 p.m. daily
Layered clothing is highly recommended
Pack water and food in advance since there are no food services within the state park (please pack out what you pack in!)
Always stay on designated trails
Dogs are not allowed on the trails or beaches, except for Spooner's Cove beach
Poison oak grows throughout the park so please be aware of where you are walking
Due to COVID-19, some trails are currently closed
Point Buchon parking lot is currently open
Directions to Montaña de Oro State Park, Los Osos, CA
From downtown San Luis Obispo, there are two routes to get to Montaña de Oro State Park, Los Osos, CA – hopping on Highway 1 or cruising on Los Osos Valley Road, which is the fastest route. Directions are below. 1. Head northwest on Morro Street toward Monterey Street. 2. Turn left at the 3rd cross street onto Mill Street. 3. Turn right at the 1st cross street onto Chorro Street. 4. Turn left onto Foothill Boulevard. 5. Turn right onto Los Osos Valley Road and continue for about 7 miles. 6. Take a slight left to stay on Los Osos Valley Road. 7. Continue onto Pecho Valley Road to your destination.
Downtown SLO