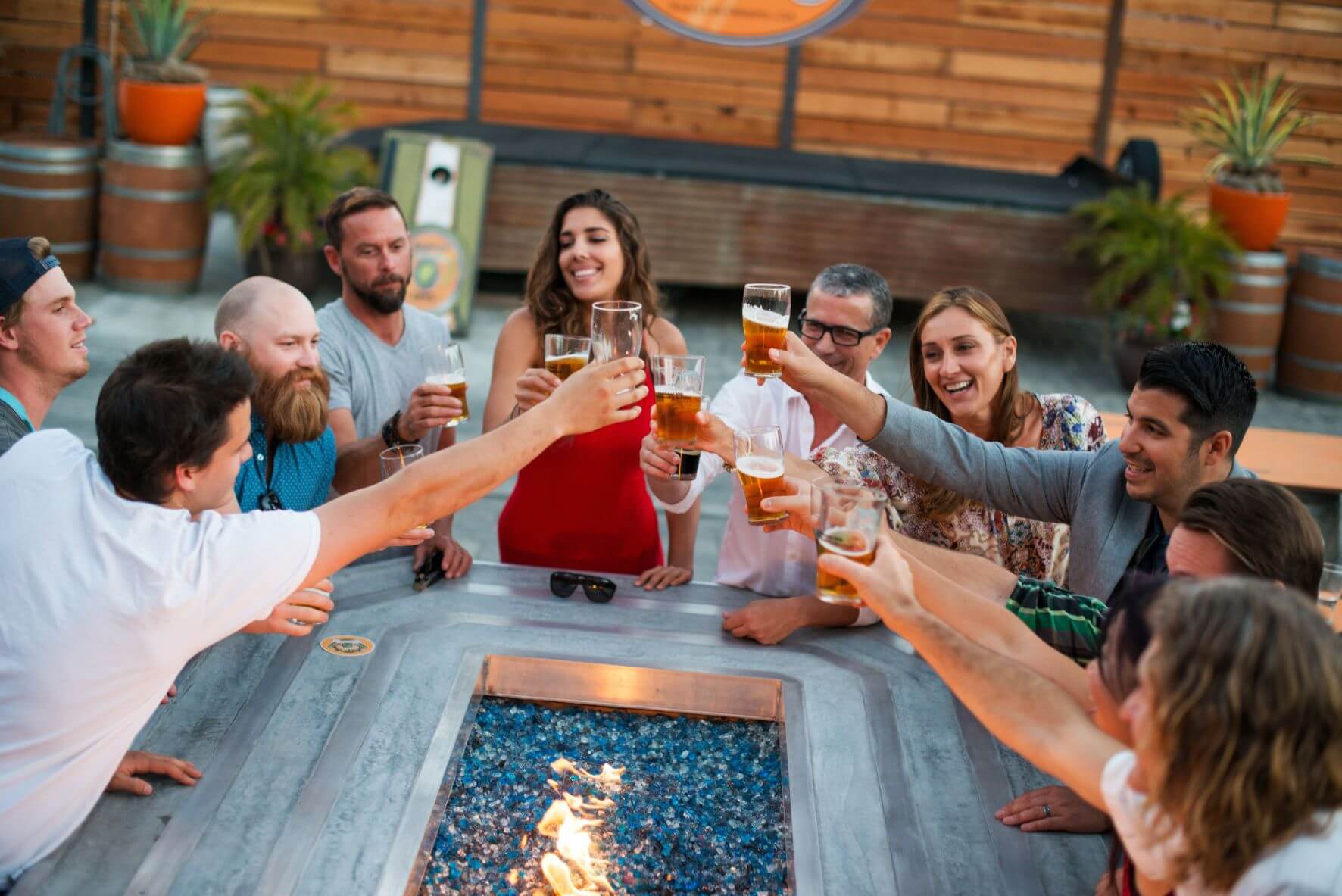 Explore the Neighborhoods of SLO
The greatest cities in the world have one thing in common: they're actually the sum of their parts, with each separate neighborhood playing its own role in the flavor of the destination. When you think of a great place like New Orleans, for instance, you immediately recognize that the French Quarter has a distinct vibe from that of Treme or the Garden District. It's no different here in San Luis Obispo, where our neighborhoods surprise and delight visitors in their own way.
And, if you're not yet familiar with MoJo, the Railroad District or don't know the difference between Downtown and LoBro, you've come to the right place. Let's take a look at what makes each neighborhood SLO special, along with tips on what to seek out when you're visiting.
Downtown SLO
Anyone who has visited SLO has probably spent a fair amount of time in our downtown area. After all, it's home to our world-famous Downtown SLO Thursday Farmers' Market, a weekly gathering of regional and local farmers, local makers and food lovers spanning five blocks of Higuera St. It's also the place where you'll find Bubblegum Alley, the historic Mission San Luis Obispo de Tolosa, along with shops, restaurants, museums and theaters galore.
Spend your morning perusing the boutiques, bookshops, clothing stores and more SLO-centric shopping experiences, then fuel up on a wood-fired pizza or grab a farm-to-fork meal at any number of our Downtown SLO restaurants. When it's time to call it a night, do so in one of our many San Luis Obispo hotels, where you'll relax in comfort, style and easy walkability to your next day's adventures.
See why Downtown SLO is the perfect base camp for any SLO CAL vacation here.
MoJo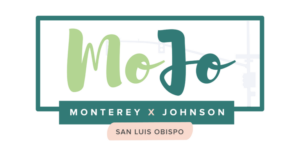 Blues fans will know that a "mojo" is slang for a bag or bundle designed to capture good spirits for medicinal purposes, hence phrases like, "I got my mojo working" or "I need to get my mojo back."
Around here, MoJo is short for the intersection of Monterey St. and Johnson Ave., where you'll find plenty of good spirits — both of the literal and figurative varieties — on your next visit. Start at the San Luis Obispo Visitors Center at 895 Monterey St. to stock up on maps, souvenirs and local wines. Make your way over to SLO Provisions at 1255 Monterey St. for house roasted rotisserie meats, family-style dinners and farm-fresh goods for dine-in or takeout, then head over to Central Coast Brewing at 1422 Monterey and sample five local brews for just five bucks! Other MoJo hot spots include Frank's Famous Hot Dogs, Benny's Pizza Palace and Social Club as well as Splash Cafe.
While you're in the 'hood, make a stop at Santa Rosa Park for skateboarding, hoops, horseshoe and plenty of barbecue pits to grill up your own masterpiece (if you prefer taking the DIY approach to food). Further up Monterey St., you'll find the popular event venue Apple Farm Marketplace and Cellar as well as the Central Coast Veterans Memorial Museum.
MoJo isn't just a great neighborhood for food and drink, but it also serves as the southern gateway to CalPoly. Explore MoJo with this detailed map.
The Railroad District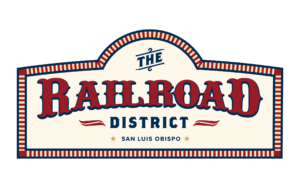 Bet you can guess how this popular neighborhood earned its name. Home to both the Amtrak Station and the SLO Railroad Museum, this neighborhood is a rail fan's dream come true. Traveling to SLO via train remains a viable and cost-effective option, as the Pacific Surfliner, Coast Starlight and San Joaquin lines all run right through our town. Hollywood royalty once rode the rails between Los Angeles and San Luis Obispo in the 1920s — and, take our word for it — things got pretty wild on some of those rides! Later, when World War II gripped the world's attention, these same rails transported troops shipping out at nearby port cities.
Today, you can still catch a glimpse of SLO history by checking out the Iron Road Pioneers Sculpture just east of the tracks near delicious Cafe Roma. The Del Monte Cafe at 1901 Santa Barbara St. has served up breakfast, lunch and dinner since 1981 and is always worth a visit. Don't miss Sinsheimer Park and nearby Terrace Hill Open Space, the latter of which is perfect for an easy post-lunch hike and generous views of the city below. Multiple bike and pedestrian paths in this neighborhood make for an eminently walkable experience on your next visit.
Explore the food, shopping and sightseeing options found in the Railroad District with this map.
LoBro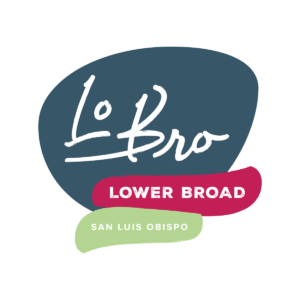 In LoBro, arts and crafts combine with a splash of outdoor adventure in this neighborhood, also known as Lower Broad St. After exploring the South Hills Open Space trails, reward yourself by visiting local craft breweries, cideries, wineries, restaurants and more.
Located approximately a mile north of the San Luis Obispo airport, LoBro is a craft brewery epicenter, with Beda's Biergarten, SLO Cider Co., Broad Street Public House and Bang the Drum Brewery all located within stumbling distance of each other. Get a little food in your belly after your beer tastings at Cool Cat Cafe, Taste! Craft Eatery or BlackHorse Espresso and Bakery. Then, burn a few of those calories on the climbing wall at The Pad.
LoBro is also home to parks, shops, Terrace Hill and more. Explore its unique treats with this map.
So, which neighborhood sounds most like your style? Wherever you roam in SLO, make sure to share your videos and photos using the hashtag #ShareSLO.