When you visit San Luis Obispo, don't expect to be bound by the clutches of time. Mission San Luis Obispo de Tolosa has stood downtown since 1792, the waves never stop crashing on the nearby shores, and the sun stays shining for most of the year.
The sense of timelessness when you're here stands out, and makes SLO the ideal place for travelers of all ages to do the things they love that keep them forever young. Activities like sightseeing, hiking, biking, golfing, wine tasting, and shopping are all here with the dreamy coastal backdrop that makes time stand still!
You can plan your trip to SLO with ideas from the guide below. Before you arrive, grab a mask and be sure to review COVID-19 travel information.
Find Your Homebase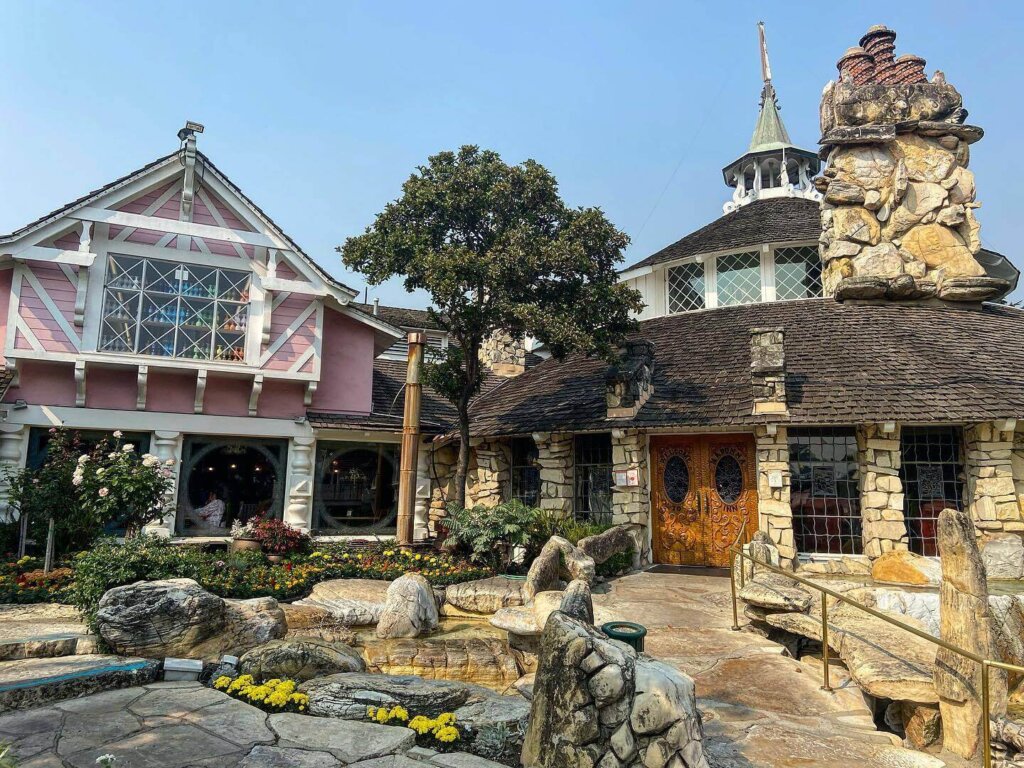 Places to stay in San Luis Obispo can be as lavish as your next trip's budget allows, but no matter where you stay, it's sure to have its quirks. None other than the eclectic and eccentric Madonna Inn.
As an international landmark, it gets a lot of attention, and you'll see why if you ever stay the night! Each of the 110 guest rooms have their own witty theme, most with the same designs from the 1960s.
If cozy hotels are more your style, Petit Soliel's European themed grounds and rooms will transport you out of the heart of SLO. The Apple Farm Inn also has unique styled rooms you won't find anywhere else.
If you're looking for more modern and centrally located hotels downtown, you can't go wrong with the luxurious Hotel Cerro or Hotel San Luis Obisbo, Granada Hotel & Bistro or homey bed & breakfasts like Garden Street Inn. They're all in walking distance to Mission Plaza, restaurants, shops, and public transportation!
Venture Into Downtown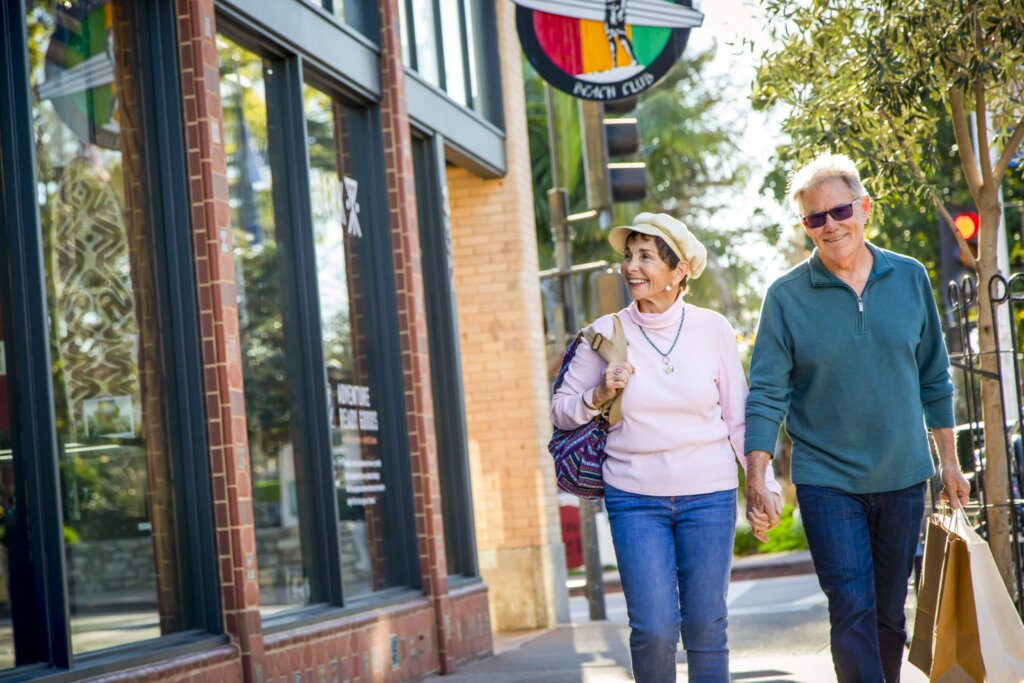 Whether you're visiting for the day or a long weekend, you can't miss out on all Downtown San Luis Obispo has to offer! Local shops and restaurants are #SLOready to have visitors back strolling and smiling down the streets.
Stop by shops like Apropos, Patrick James, and Finders Keepers Consignment if you're looking to add some SLO coast style to your wardrobe. Need some unique decor to go with it? Visit Junk Girls or Hands Gallery for a wide selection of handcrafted art, jewelry, souvenirs, and more!
All the shopping is sure to get you hungry, and everywhere you look you can find delicious food. Kick back at Novo Restaurant and Lounge near Mission Plaza for locally sourced globally inspired dishes and craft cocktails. Close by you can get your fill at Old SLO BBQ, or stop and sip a cup of joe at Black Horse Coffee.
Get a Taste of the Enchanting Edna Valley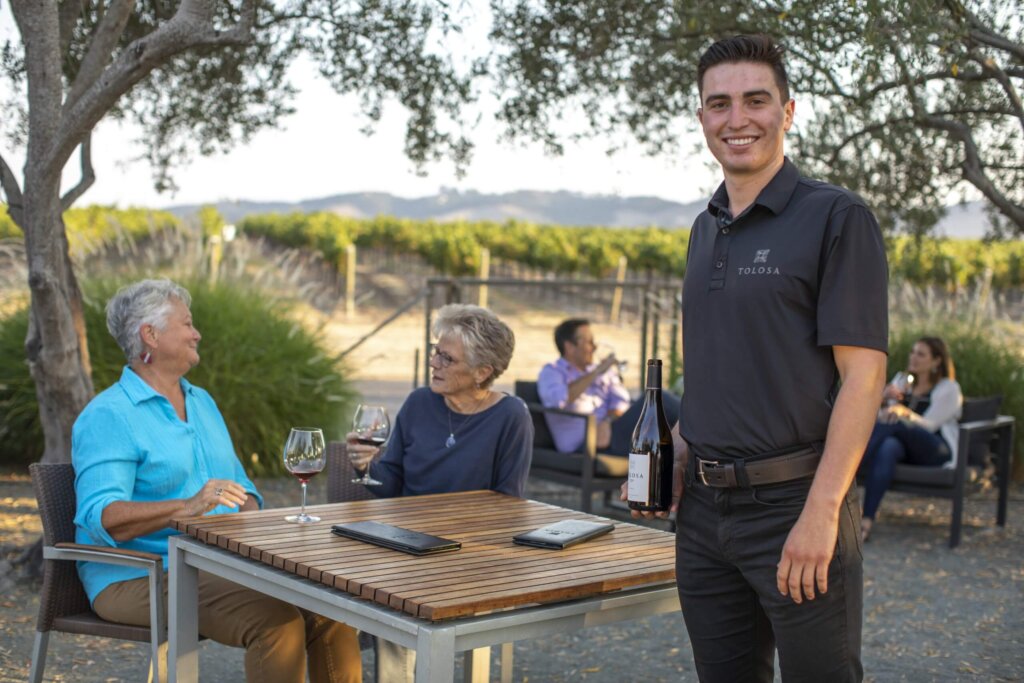 Less than 10 minutes from downtown, you can enter the breathtaking landscape of the SLO Coast Region. Riddled with vineyards and wineries with a variety of blends and tasting experiences, it's truly a sommelier's paradise. Tolosa Winery and Chamisal Wines are just a couple go-to tasting rooms, but check out our wine map to pick the one with the flavors you're eager to try and savor!
Let Loose on the Trail or the Course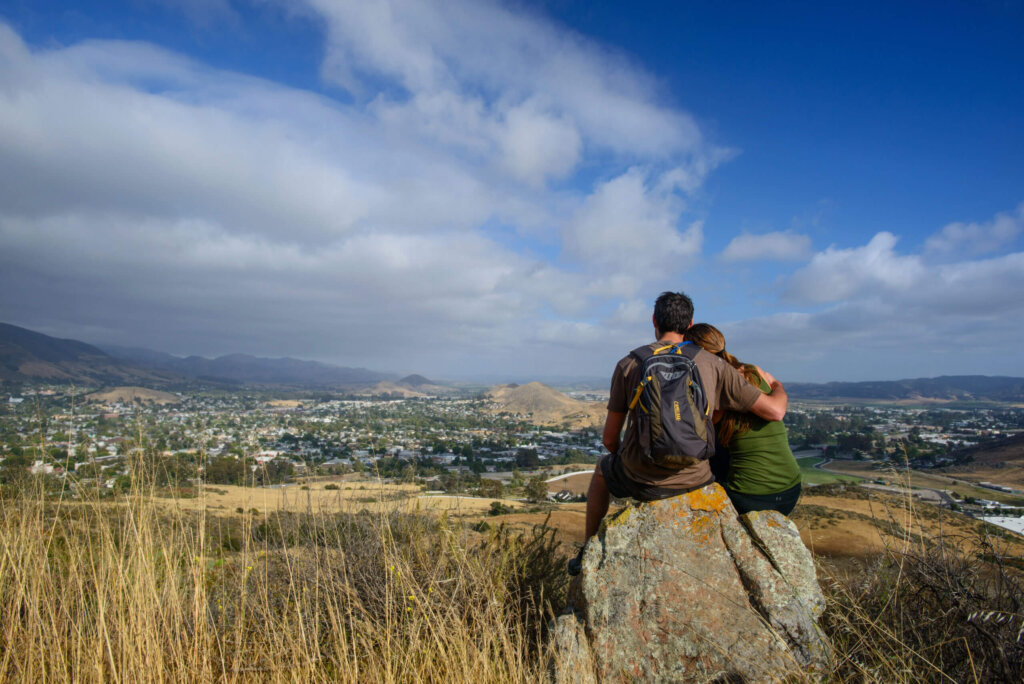 When you're ready to stretch out your traveling legs, the outdoor activities across town should get the job done! For easy hikes, you can't go wrong with Terrace Hill, or Islay Hill Trail. They're just minutes from downtown and are awesome ways to catch panoramic views of the city.
Trying to stay off your feet? You can bike in the city and up in the hills, or even go horseback riding at the Madonna Inn. To work on your golf game, the Laguna Lake Golf Course off Los Osos Valley Road is where you want to be!
Hit the Town for a SLO Soir   
There's no better way to end a day of relaxing or exploring SLO than experiencing the city's nightlife! Cool ocean breezes, live music lounges, and award winning dining make for the chillest ambience on California's central coast.
If you didn't hit up Novo for lunch, you'll certainly want to check out their dinner menu. Craving seafood? Ciopinot Seafood Grille is the way to go! Korbel at Blue's 11 page wine list is sure to have something that catches your eye along with their new American bistro style menu. You can also head to Hotel SLO's Ox & Anchor Steakhouse or their rooftop bar to unwind outside.
Cafe Roma's Italian cuisine is another great option that's off the beaten path in the railroad district. When you're walking off dinner, Cowboy Cookie and Ice Cream can satisfy your sweet tooth!
How #SLOready Are You to Visit?
With so much to do and see, be sure to capture your favorite moments while you're in town using #SLOready on FB and Instagram!