San Luis Obispo COVID-19 Travel Information
The City of San Luis Obispo considers the health and safety of our residents and visitors our highest priority, especially during these times. San Luis Obispo is committed to providing our visitors with timely and accurate information as we navigate through the COVID-19 (coronavirus) pandemic. We are working closely with local, state, and government agencies to provide the most up-to-date information.
State and Local Status of COVID-19
As of January 25, 2021, the California Department of Public Health has lifted the Regional Stay Home Order. All counties throughout California have returned to the corresponding tier under the Blueprint for a Safer Economy, California's color-coded tiered reopening system. San Luis Obispo is now in the Tier 1 – Purple Tier, meaning that lodging businesses are open for operations, and activities such as dining or wine tasting services have resumed outdoors only with required modifications.
To view public health information for San Luis Obispo County, click here.
Additionally, the statewide travel advisory remains in effect. The California Department of Public Health has advised the public to limit travel during the pandemic, remain local (not traveling more than 120 miles from their home) and avoid non-essential travel. Travelers from other states or countries entering into California for tourism and recreation are strongly discouraged but those who do are required to self-quarantine for 10 days after arriving and follow mask wearing and social distancing guidelines.
For more information on the travel recommendations, click here.
What's Open in San Luis Obispo?
Hotels & Lodging
Restaurants – Outdoor service only
Wineries – Outdoor service only
Retail – 25% maximum capacity
Hair Salons, Barbers, Nail Salons and other personal services
Drive-in movie theater
Hiking & biking trails
Nearby beaches
Health & Safety
Our commitment to the health of our visitors and community never wavers. Our lodging properties and local businesses are dedicated to following the Open & Safe guidelines. When visiting San Luis Obispo, you many notice that businesses are adding additional safety measures to protect their staff and their customers. We know these simple precautions help keep us all safe and healthy. Please be mindful and compliant with their specific safety guidelines. Examples may include:
Request the use of hand sanitizer
Limited number of guests or customers admitted
People in California must wear face coverings in most settings outside the home. For details on the California Public Health Official's guidance please click here.
And remember, please stay home if you are sick. We promise to still be here when you are healthy again.
If you have any questions or need assistance in planning your visit, please call us at 1-877-SLO-TOWN.
Shopping & Dining Options
Small businesses from restaurants to retail make up the heartbeat of San Luis Obispo, and your support matters! Even during this time of closure, you can use these resources below to shop online or order take-out if you are in SLO for quarantine or essential travel.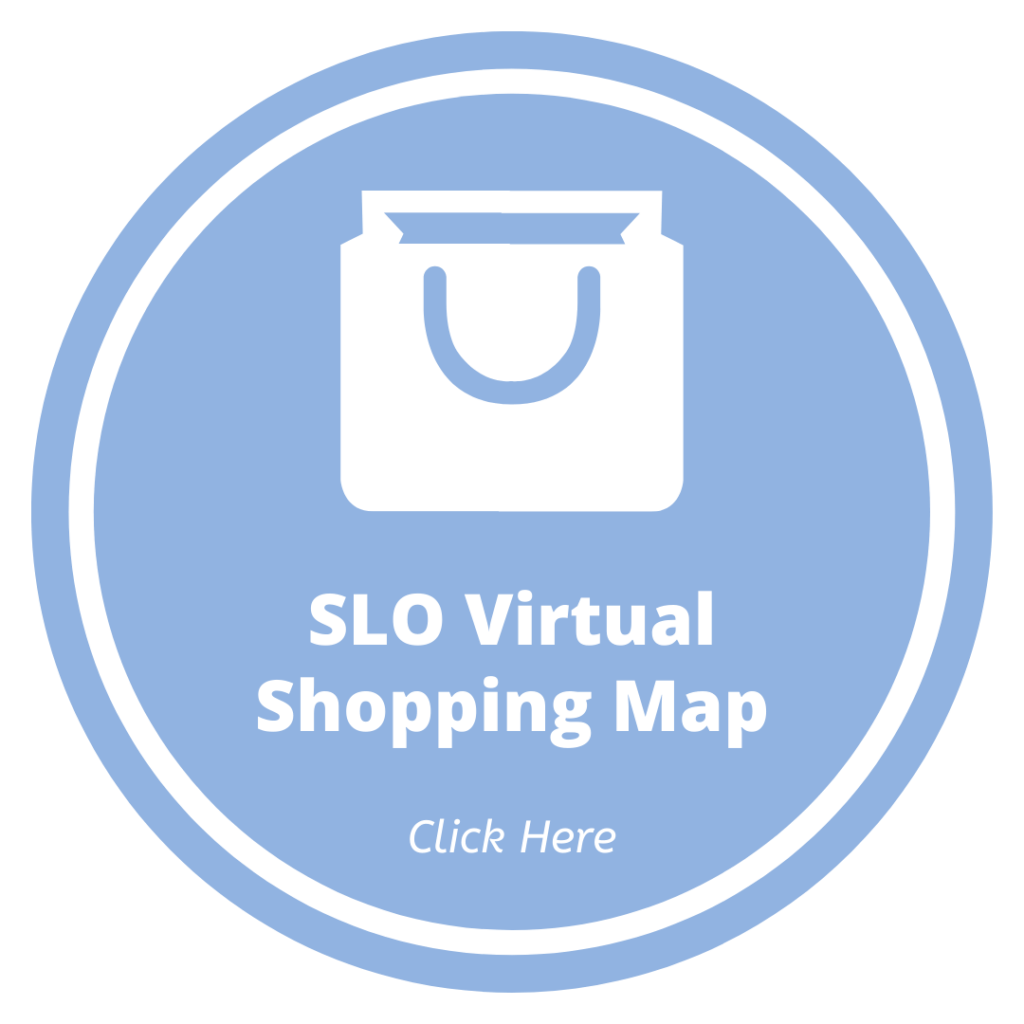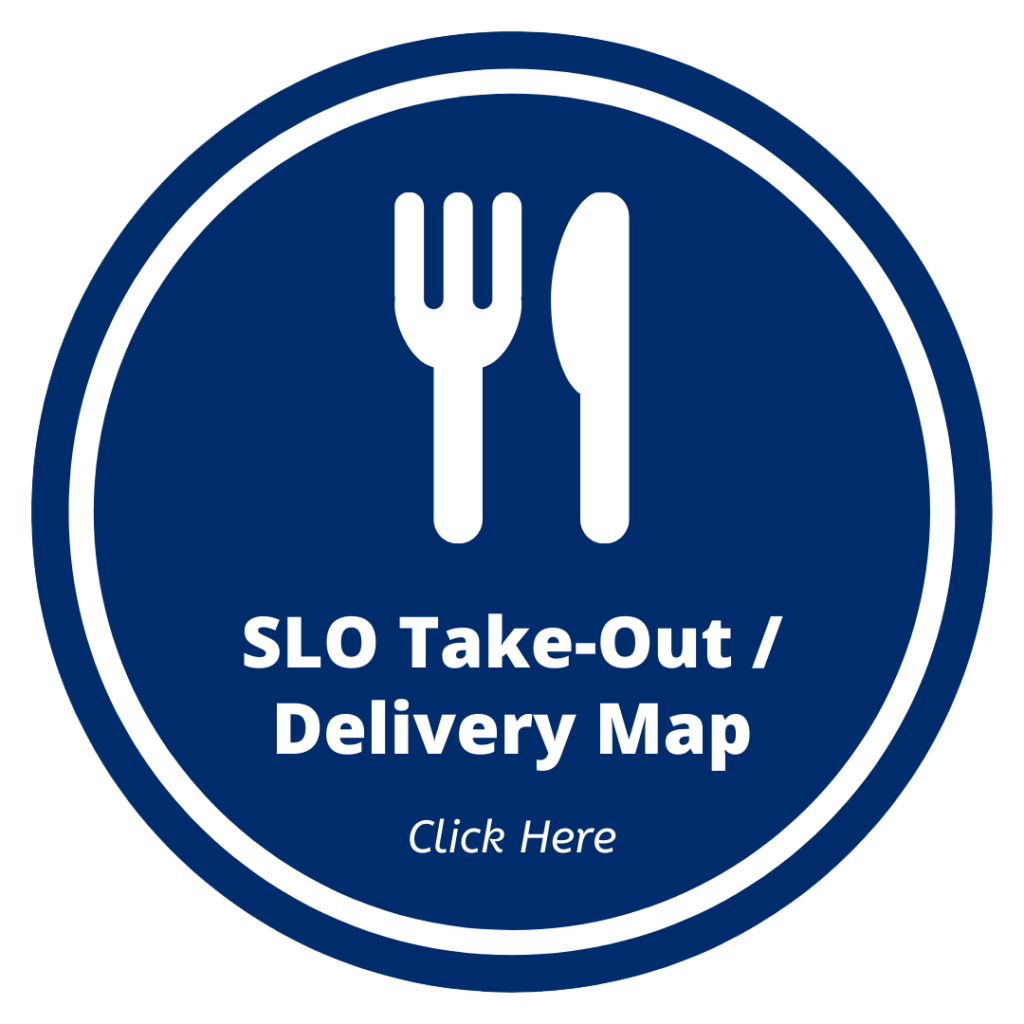 Resources
To learn more about the impact of COVID-19 across San Luis Obispo County, you can visit ReadySLO.org for current updates.
Centers for Disease Control and Prevention: cdc.gov/coronavirus
U.S. Travel Association: ustravel.org-covid-19
California Department of Public Health: cdph.ca.gov
San Luis Obispo County Health Agency: slocounty.ca.gov