San Luis Obispo COVID-19 Travel Alert
The City of San Luis Obispo considers the health and safety of our residents and visitors our highest priority, especially during these times. San Luis Obispo is committed to providing our visitors with timely and accurate information as we navigate through the COVID-19 (coronavirus) pandemic. We are working closely with local, state, and government agencies to provide the most up-to-date information.
Local status of COVID-19
Although San Luis Obispo is slowly and cautiously reopening, our town continues to follow orders placed by the County and State. California is currently under a statewide Stay-at-Home order which means travel is prohibited unless identified as essential. For now, travel is not advised, and San Luis Obispo urges visitors and locals to comply with State and County directives. To learn more about the actions taken by the state of California, please click here.
We cannot wait for the day when we can welcome you to be here, but for now take the time to vacation at home!
The Stay-at-Home executive order prohibits:
Group gatherings
Traveling for fun, vacation, recreation or leisure
Visiting any acquaintance that is sick
Here's what you can do:
Go outdoors for exercise, making sure to keep a 6-7 ft. distance away from others
Go to the grocery store
Go to the pharmacy
Go to the dentist/doctor
Dine at local restaurants
Shop at your favorite retail stores
Attend religious services and cultural ceremonies
Go to salon/spa
Read more on the local status of COVID-19
Shopping & Dining Options
Things are al little different than usual in San Luis Obispo, as you might imagine. Click on the icons below to see what shops and restaurants are open.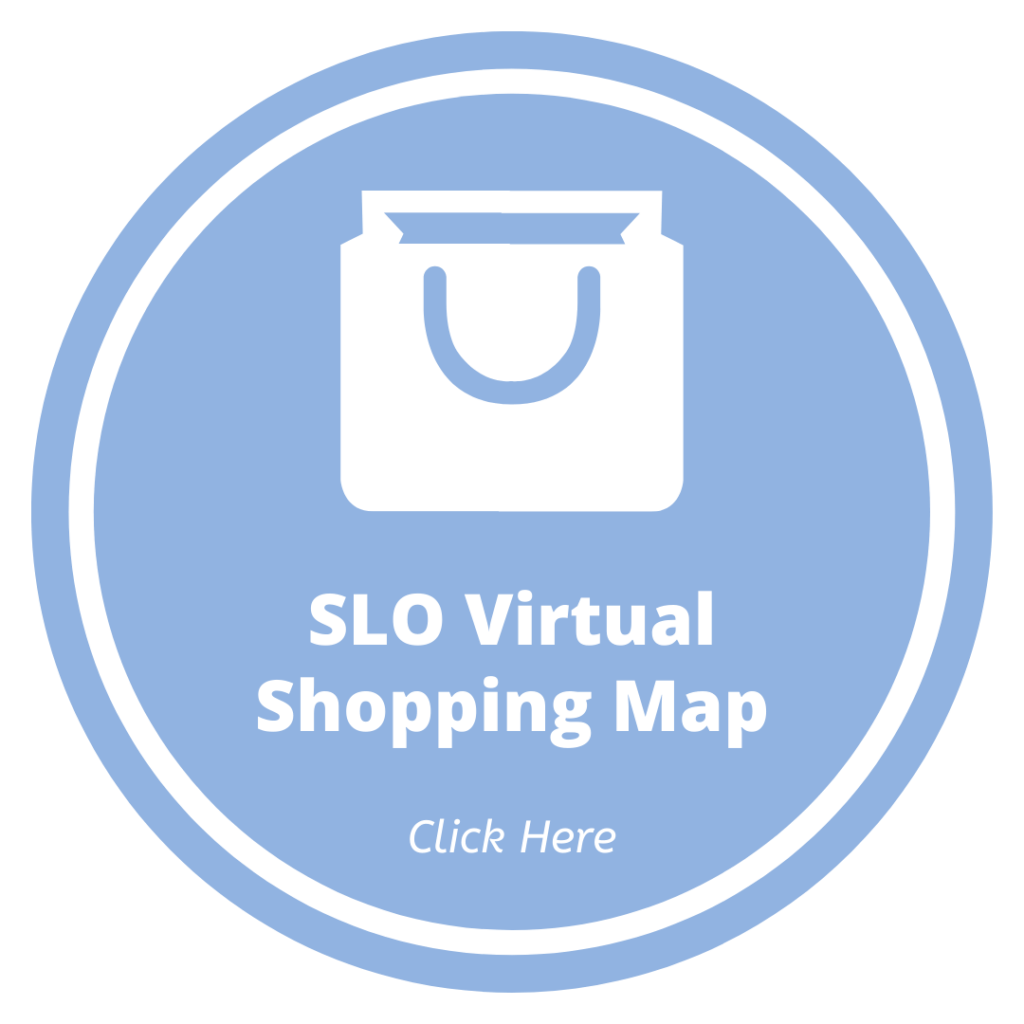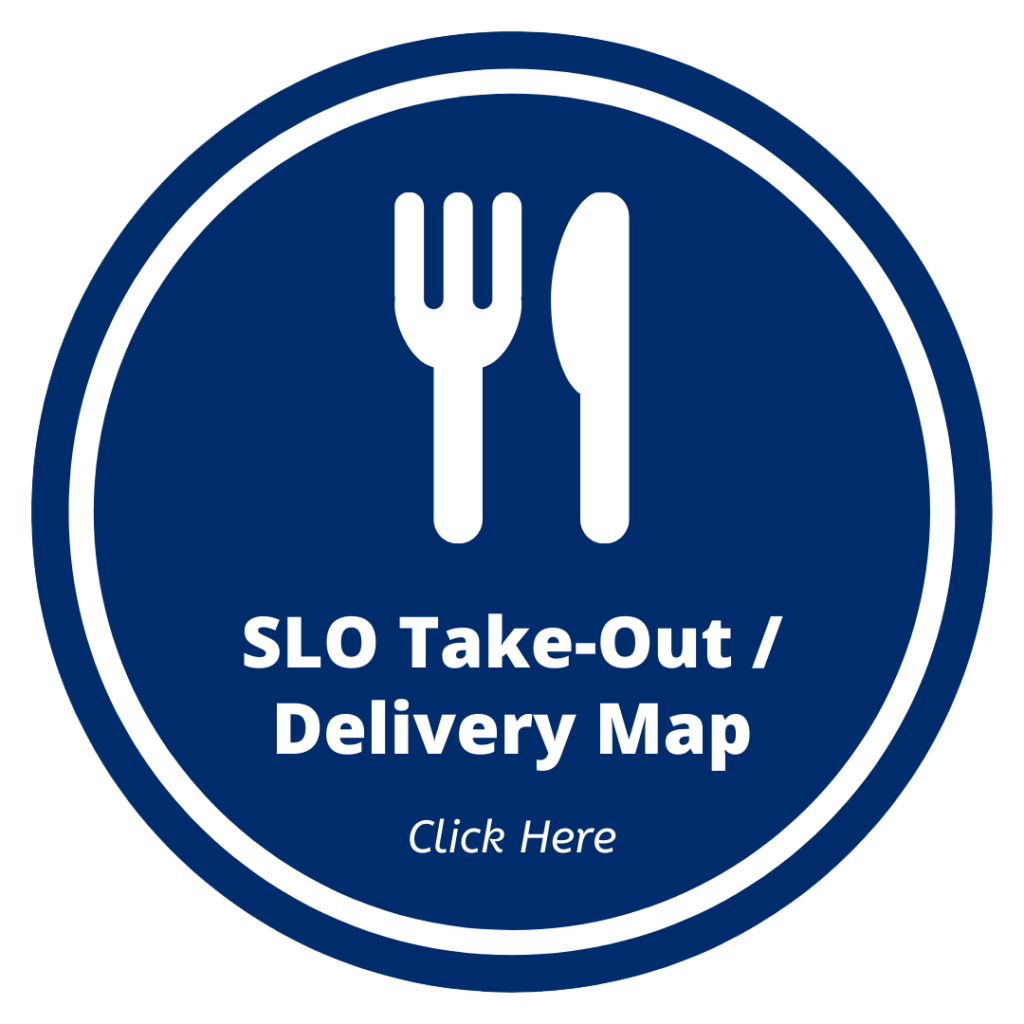 Resources
To learn more about the impact of COVID-19 across San Luis Obispo County, you can visit ReadySLO.org for current updates.
Centers for Disease Control and Prevention: cdc.gov/coronavirus
U.S. Travel Association: ustravel.org-covid-19
California Department of Public Health: cdph.ca.gov
San Luis Obispo County Health Agency: slocounty.ca.gov