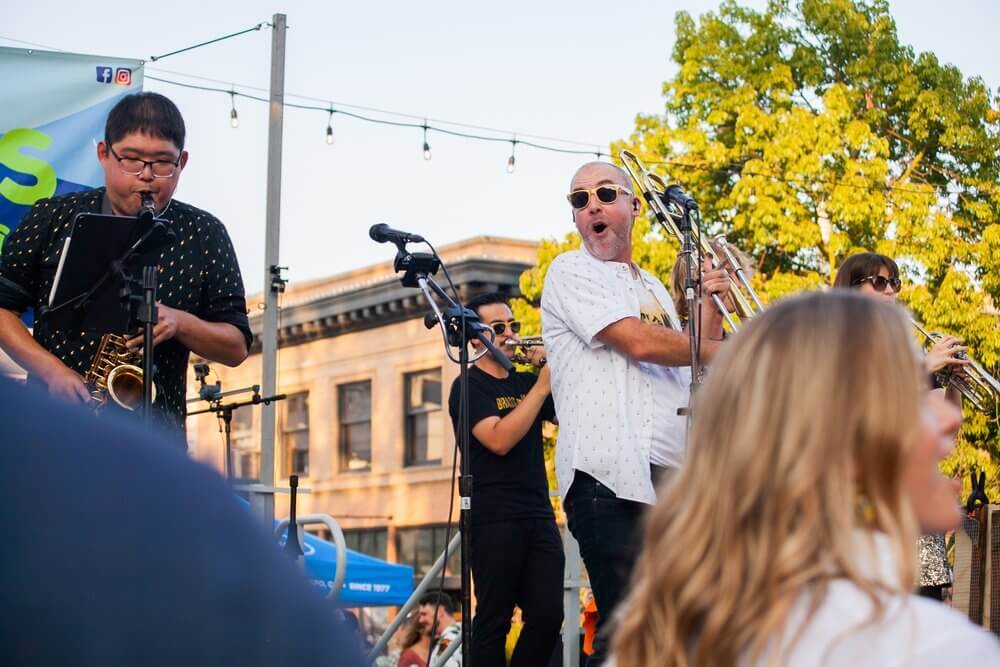 Jam on. Rock out. Get down and dirty with the blues. Feel the free flowing jazz. Whatever your musical cup of tea, you'll enjoy it in abundance this summer as the Concerts in the Plaza series, presented by Sunset Honda and hosted by Downtown SLO, returns for another year of top-notch local live performances on Friday nights in one of the West Coast's most welcoming settings.
Concerts in the Plaza is the largest free concert series on the Central Coast. This event draws hundreds to the Mission Plaza area of downtown, and besides live music, there's plenty of food and drink to be found from vendors who spring up around the plaza. Think of it as a one-stop shop for Friday night fun all summer long. Shows will be held from June 24 to Aug. 26 from 4:30 p.m. to 8 p.m. on Fridays. Admission is free to the public.
So, let's get to it. Here's a look at who is playing and when, so you can start planning your midsummer adventures right now!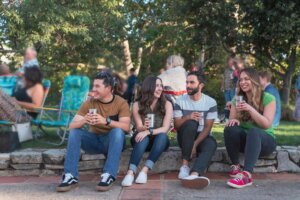 June 24: Brass Mash brings its unique blend of pop and rock with special guest Chris Beland to the stage in the first concert of summer. Sponsored by T-Mobile.
July 1: Roots/rock/reggae act RESINATION brings their take on island vibes for the first July Concert in the Plaza and they'll welcome Graybill as special guest. Sponsored by Moondoggies Beach Club.
July 8: Hold on to your straw hats, because here come The Mother Corn Shuckers, a seven-piece Central Coast band performing Americana, bluegrass and country jam music that they call "BeerGrass." Dulcie Taylor supports. Sponsored by SLOCAL Roots.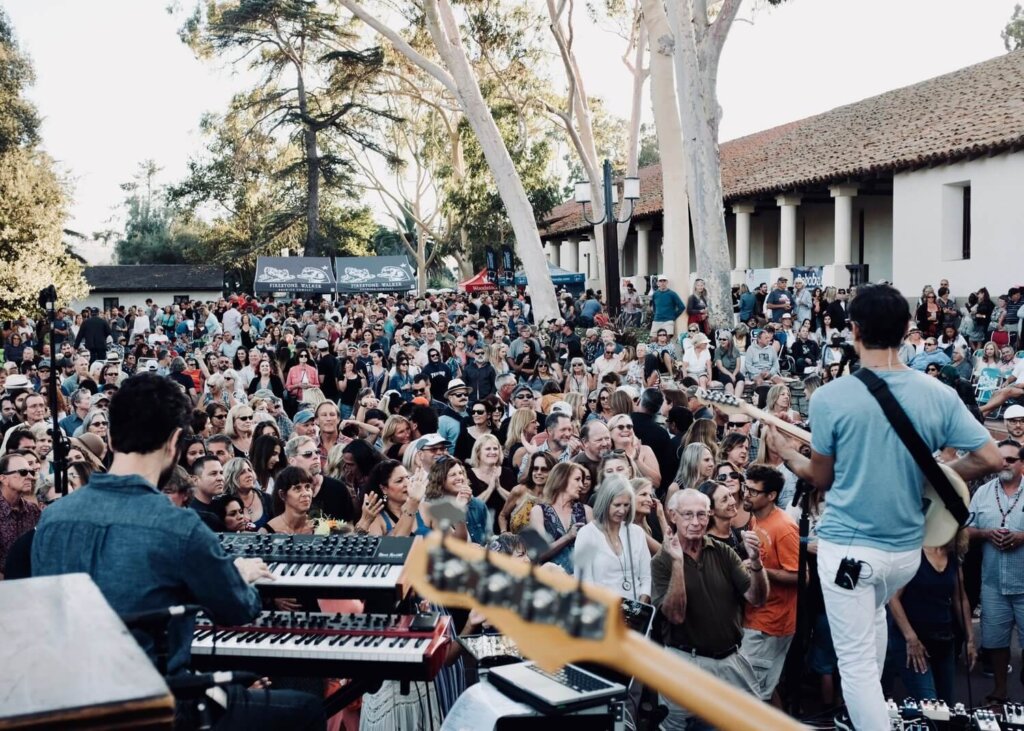 July 15: Damon Castillo Band performs rock n' soul tunes to dance the night away. Special guest Noach Tangeras is also on the bill. Sponsored by Pacific Western Bank.
July 22: Dante Marsh & the VibeSetters serves up tropical breezes with its island soul and funk blend with special guest Jineanne Coderre. Sponsored by Wilde Wealth Management.
July 29: If watching "Stranger Things" has you in the mood for '80s, rock and pop, you're in luck as The Molly Ringwald Project headlines the final July show with special guest Ynana Rose. Sponsored by Woodstock's Pizza.
Aug. 5: The final month of Concerts on the Plaza kicks off with Moonshiner Collective, performing that particular blend of Americana tunes known as Californicana. Miss Leo supports. Sponsored by 805 Beer.
Aug. 12: Carbon City Lights brings the distinctive sounds of alternative rock on Aug. 12 with support from pop artist Nataly Lola. Sponsored by Luna Red Restaurant.
Aug. 19: With a name like The Tipsy Gypsies, it's hard to go wrong. They bring their take on jazz, blues and soul with special guest Devin Welsh. Sponsored by SLO Credit Union.
Aug. 26: No, Truth About Seafood isn't an exposé on the perils of dining out. Rather, it's the clever name of a rock band who'll close out the Concerts in the Plaza series on Aug. 26 with Steve Key in support. Sponsored by Surfnet Communications. 
Where to Stay
Of course, summer concerts are only as fun as the effort it takes to get there and back, so why not plop down in a comfy bed at one of San Luis Obispo's many hotels? You can choose hotels in and around Mission Plaza such as the Granada Hotel Bistro, the Hotel San Luis Obispo or the Avenue Inn Downtown. Or, go further afield and select from a variety of great accommodations.
When you do visit us, please be sure to tag your photos and videos with #ShareSLO on social media so the whole world can see how great it is to get away to SLO!