What does the word "show" mean to you? A concert? A theater performance? Live standup comedy? Perhaps even a movie? However you define it, the news is too good not to share: shows are back in San Luis Obispo this summer!
As the world carefully reopens for its first post-COVID summer, any chance to do something that was part of the "old normal" feels extra special right now, and that includes checking out live shows in person and movies on the big screen. 
From Shakespeare al fresco to edgy comics to big-screen thrills to national headliners, SLO is anything but slow this summer and fall, thanks to a full slate of entertainment. 
Enough talk. Let's dig into some of the upcoming shows in SLO. 
Performing Arts Return to the Stage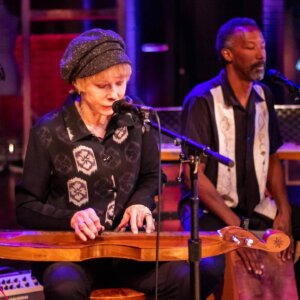 How vital is the work of Shakespeare in 2021? Consider this: SLO offers not one, but two distinct opportunities to check out the Bard's work this summer. 
First up, there's "The Complete Works of William Shakespeare (abridged)" at the San Luis Obispo Repertory Theater through Aug. 8. It's billed as a "fast-paced romp" through Shakespeare's plays and, as the title suggests, there's a little something for everyone here. Want to see Shakespeare in an outdoor setting? Perfect. Pack a picnic at the Central Coast Shakespeare Fest, which features "The Riot of the Tipsy Bacchanals, or A Tedious, Brief Assembly of Wondrous Hot Ice and Strange Snow: A Love Letter to Shakespeare" through Sept. 5. at Filipponi Ranch. 
At the nearby Cal Poly Performing Arts Center, the stage comes alive with "The Little Prince" Aug. 28-29; Michael W. Smith on Oct. 31 and much more for winter and spring 2022. 
If you're in need of a few laughs after the past year-and-a-half, you're in luck at the Central Coast Comedy Theater. This local troupe features live, in-person improv shows as well as improv classes to help you bring out your inner class clown. 
Catch a Concert in San Luis Obispo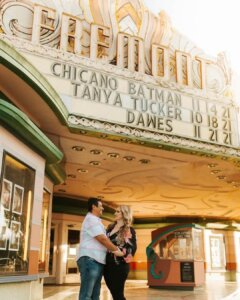 Concerts are back! From nationally-known comics to current rock and country acts, it's all happening in San Luis Obispo this summer.
Always popular with locals and visitors alike, the SLO Brew Live concert series turns the spotlight on local and regional acts such as Dead-inspired Rosebud, Bay Area rockers the Mother Hips and country-tinged quartet Satsang, all on the upcoming schedule. 
Headliners? The Fremont Theater has plenty of them slated to appear, including Wynonna Judd on Sept. 8, comic Whitney Cummings on Sept. 24 and folk-ish singer-songwriter Todd Snider in October. Tanya Tucker, Robert Earl Keen, the Garden and others also appear this fall. 
Country concerts, live medium readings and festivals are on tap at the Alex Madonna Expo Concert Center. Full listings can be found on the Madonna Inn website.
Enjoy a Show on the Big Screen
For many of us, not being able to go to the movies during the pandemic has been a hard pill to swallow, but from independent cinemas to multiplexes, the silver screen is once again flickering to life with comedies, dramas and action flicks. 
Head over to the Downtown Centre Cinemas 7 for reclining seats and adult refreshments or the first-of-its-kind, fully solar powered Palm Theater for a unique experience. Featuring 98 rooftop-mounted solar panels, the Palm also shows films in Dolby 5.1 on all three screens. For a real throwback experience, hit a double feature at the Sunset Drive-In to watch first-run films from the comfort and safety of your car. See Sunset Drive-in showtimes here. 
Don't Forget the SLO Eats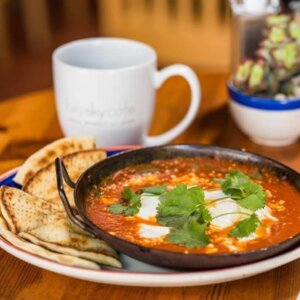 If you're going to catch a show, you might want to chow down beforehand or do a little pregaming at a local watering hole. In that area, SLO never disappoints. 
Up for burgers? Slide on into Burger Village for organic, sustainable classic American fare. Sushi and Japanese cuisine more your style? Visit Goshi Japanese Restaurant or head over to Pizza Republic for a slice or two. Find more SLO eats here on our dining page. 
Drinks flow nightly in SLO, so before you head to a show, make sure you visit our distinctive bars. You'll find brewpubs, upscale wine bars and small bars where everyone knows everyone's name and drink order.  
Looking for more SLO events? We have a complete listing of upcoming shows, expos, special events and more all lined up for you.