Are you visiting and looking to see some movies in San Luis Obispo during your stay? You're in luck because San Luis Obispo is home to a variety of unique movie theaters, covering a range of film genres from blockbuster hits to independent films and classics. SLO movie theaters will certainly have something playing for any film enthusiast to enjoy.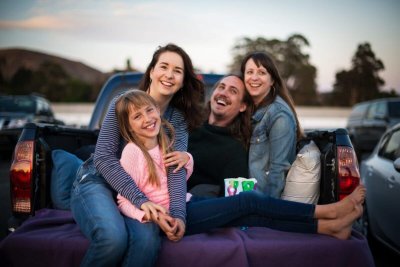 Movie Theaters in San Luis Obispo
The movie theaters in San Luis Obispo are sure to leave any traveler with something to write home about. Whether you're looking for a blast from the past experience or seeking modern movie theaters to catch the most recently released films, San Luis Obispo has you covered.
Downtown Centre Cinemas 7 
Recently remodeled, the Downtown Centre Cinemas 7 is known for its comfortable reclining seats, beer and wine lounge, and different viewing experiences, like IMAX.
Palm Theater 
The Palm Theatre offers a more unique experience for those interested in indie, foreign, classic and independent films. The Palm Theater takes you back in time to single-screen projection and intimate seating while enjoying your all-time favorite flicks. 
Sunset Drive-In
With year-round warm California weather, the Sunset Drive-In is the perfect outdoor venue for a standout date night or a fun family outing.
Looking for more to do? Sunset Drive-In is more than a hip movie destination. Dive into the treasure hunting spirit at the Sunset Super Sunday Swapmeet, happening every Sunday, starting at 6am at the Sunset Drive-In.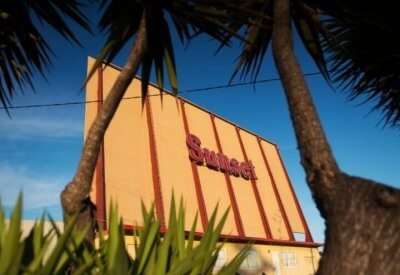 Movies in San Luis Obispo 
Whether you have a taste for timeless classics, opening weekend mega films or short indie dramas, San Luis Obispo has a theater suited for any film buff. Seeing movies in San Luis Obispo is truly better than anywhere else! 
View the full list of movie theaters in San Luis Obispo below.