One of the last remaining drive-in theaters in California, the Sunset Drive-In in San Luis Obispo shows flicks at a family-friendly price of just $11 per person for 12 and up, $5 for 5 to 11-year-olds and free for the little ones under 4. Tickets are cash only, so make sure you stop at an ATM before pulling up.
The box office usually opens at 7 p.m., with movies typically starting at 7:30 p.m. Make sure to get there early for a great viewing spot! Can't get enough with just one movie? The Sunset Drive-In in SLO offers double features during most nights of the week!
Snacks at Sunset Drive-In in SLO
Watching movies can work up quite a large appetite. Make sure to check out the snack bar on-site for some popcorn, soda, candy and snacks.
Looking for more options? Check out all the movie theaters our area has to offer.
Sunset Drive-In Hours
Hours for SLO's drive-in are 7 p.m. to 12 a.m Sunday – Monday and 7:30 p.m. through 12 a.m. Tuesday – Saturday.
View Daily Hours
Monday: 7 p.m. – 12 a.m.
Tuesday: 7:30 p.m. – 12 a.m.
Wednesday: 7:30 p.m. – 12 a.m.
Thursday: 7:30 p.m. – 12 a.m.
Friday: 7:30 p.m. – 12 a.m.
Saturday: 7:30 p.m. – 12 a.m.
Sunday: 7 p.m. – 12 a.m.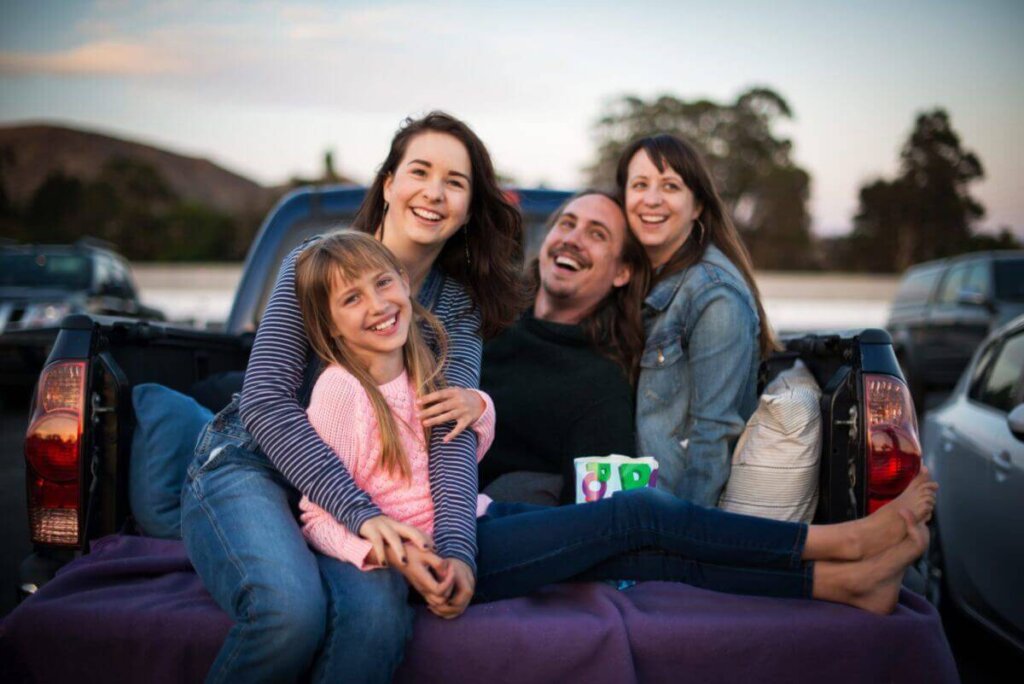 Find Out What Movies Are Showing Tonight
To find out showtimes for Sunset Drive-In, give them a call at the number below, or check out their Facebook page.
What To Bring to a Drive-In Movie
If you're unsure about what to bring to a drive-in movie, we've got you covered. To stay comfy and cozy during a drive-in movie, we recommend bringing the following:
Blankets
Comfortable clothing
Snacks and drinks (or grab from the snack bar at the drive-in!)
Happy watching!
Contact
255 Elks Lane
San Luis Obispo, CA 93401