One of the last remaining drive-in theaters in California, the Sunset Drive-In SLO shows flicks at a family-friendly price of just $10 per person for 12 and up, $4 for 5 to 11-year-olds, and free for the little ones under 4.
Gates are open at 7:30 p.m. and most flicks begin at 8:30 p.m. Make sure to get there early for a great viewing spot! Can't get enough with just one movie? The Sunset Drive-In SLO offers double features during most nights of the week!
Watching movies can work up quite a large appetite. Make sure to check out the snack bar on-site for some popcorn, soda, candy and snacks.
The Sunset Drive-In in SLO is cash only, so make sure to stop at an ATM before arriving!
Looking for more options? Check out all the SLO movie theaters our area has to offer.
Sunset Drive-In San Luis Obispo Hours
The Sunset Drive-In in San Luis Obispo business hours are consistent Monday through Sunday, from 7 p.m. to 12 a.m.
View Daily Sunset Drive-In Hours
Monday: 7 p.m. – 12 a.m.Tuesday: 7 p.m. – 12 a.m.
Wednesday: 7 p.m. – 12 a.m.
Thursday: 7 p.m. – 12 a.m.
Friday: 7 p.m. – 12 a.m.
Saturday: 7 p.m. – 12 a.m.
Sunday: 7 p.m. – 12 a.m.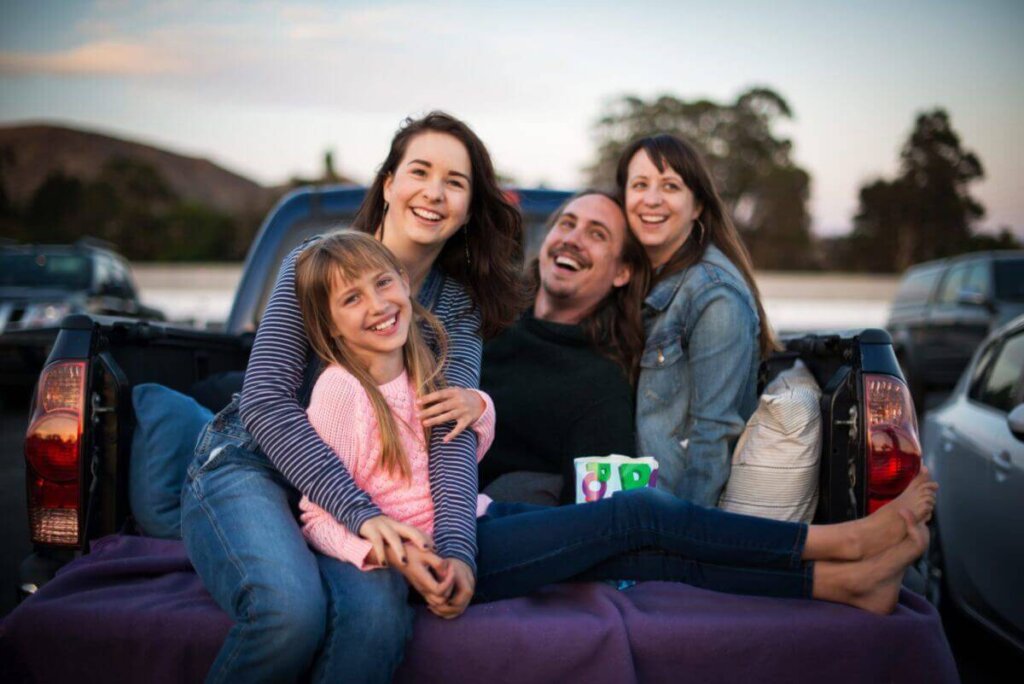 Check Out Sunset Drive-In SLO Movies Tonight
Looking for showtimes for Sunset Drive-In SLO movies playing tonight? Give them a call at the number below, or check out their website. Happy watching!
Contact
255 Elks Lane
San Luis Obispo, CA 93401