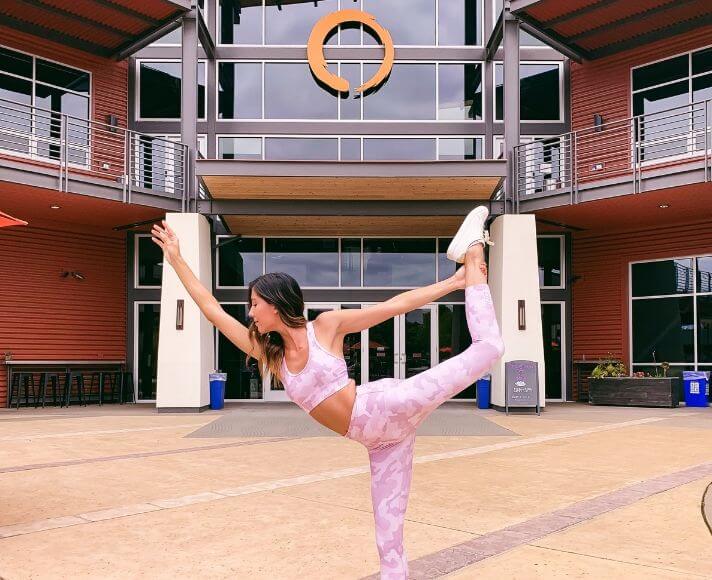 Be Well Here: The Ultimate Wellness Destination
San Luis Obispo is the quintessential spot to foster an environment of whole-wellness. Did you know being outside in the fresh air is clinically proven to help reduce stress levels, promote healing and increase happiness? Or that SLO hosts one of the largest Farmers' Markets of its kind—boasting anywhere between 2,000 and 7,000 visitors weekly, who are eager to come explore fresh and local produce.
From our quaint Downtown District with Creekside dining and countless pedestrian-friendly walks to stroll down to our expansive portfolio of outdoor activities— there is no reason not to enjoy them all since traffic is the least of our worries here!
The ShareSLO team recently partnered up with Mindbody Inc. to welcome wellness and lifestyle influencer, Mel Phillips, also known as, @headstandsandheels. Mel enjoyed a wellness-inspired vacation in San Luis Obispo and now we invite to be well here too.
Day 1: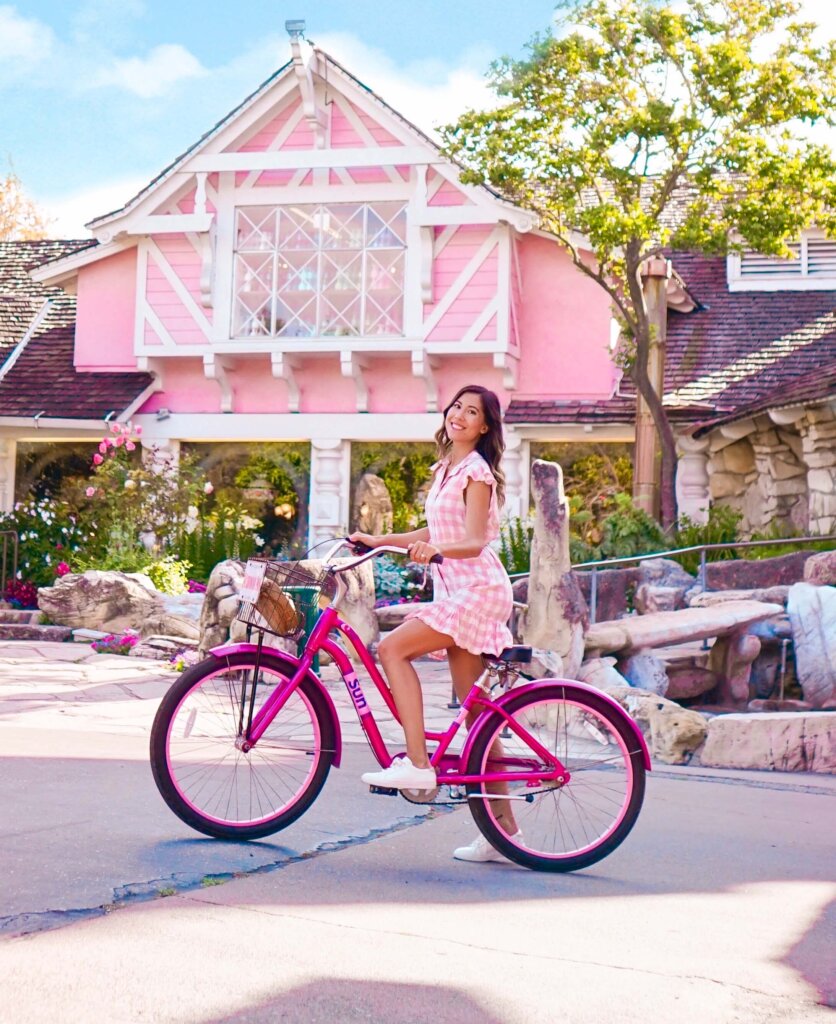 Check into Madonna Inn
Established in 1958, the Madonna Inn is an internationally recognized eccentric hotel boasting 110 whimsical guest rooms with unique themes. Upon checked-in, Mel took a walk around the quaint grounds, enjoyed the breathtaking view of Cerro San Luis, and hit the pool for some r&r to kick off a weekend of wellness.
Dinner at Novo
Mel's first culinary endeavor in San Luis Obispo was Novo, an upscale Creekside restaurant in our Historic Downtown District. Novo uses internationally recognized techniques to bring you big taste to the quaint town of San Luis Obispo. Mel's choice? The Vegetable Curry. Yum!
Day 2: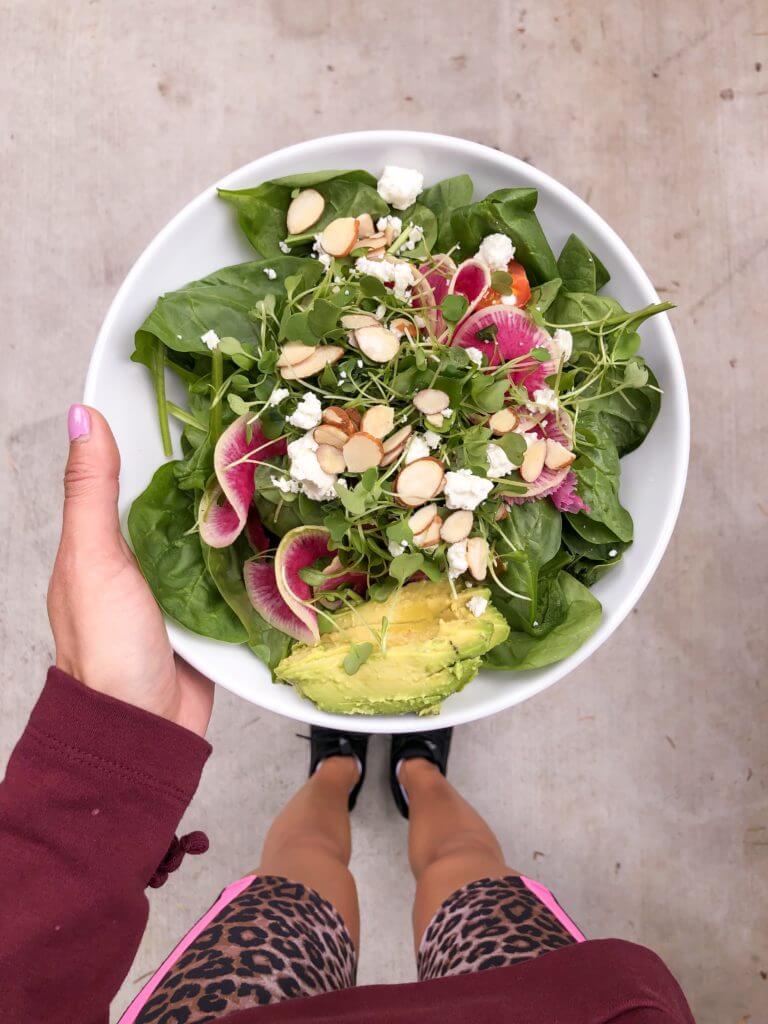 Bike to Downtown SLO
Mel, alongside her boyfriend, kicked off their second day by biking from the Madonna Inn to Downtown. San Luis Obispo has become known as a mecca for both urban and trail riding— and proud to offer many bike-friendly streets and ways to get around. They fueled up with some healthy eats at Seeds, one of our many healthy and alternative eating options in San Luis Obispo.
Acupuncture time!
Next up, the duo hit the Zen Den SLO for an acupuncture treatment. San Luis Obispo offers a well-rounded mix of alternative and traditional wellness practices, all right at your fingertips. Check out our expansive list of luxurious spa experiences to schedule yours.
Farmers' Market
After a relaxing afternoon, Mel headed down to Farmers' Market where she got to see, smell and taste all the local flavors of San Luis Obispo and its surrounding areas. This is a must-see part of the San Luis Obispo experience, and part of what makes our town so special.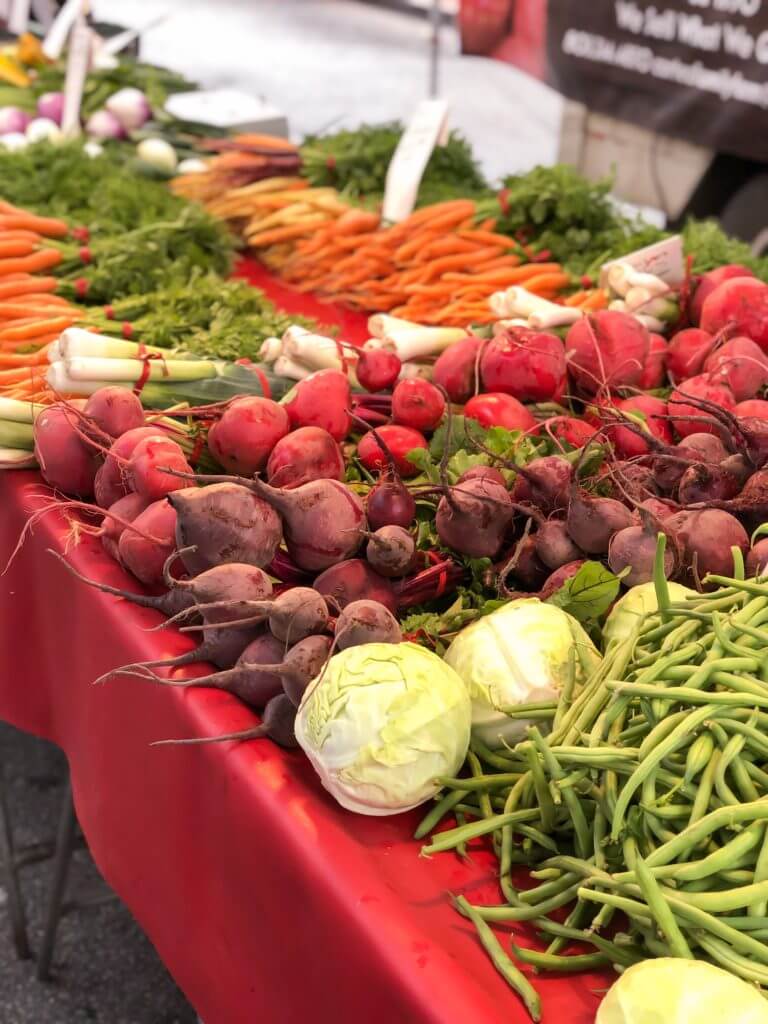 Day 3: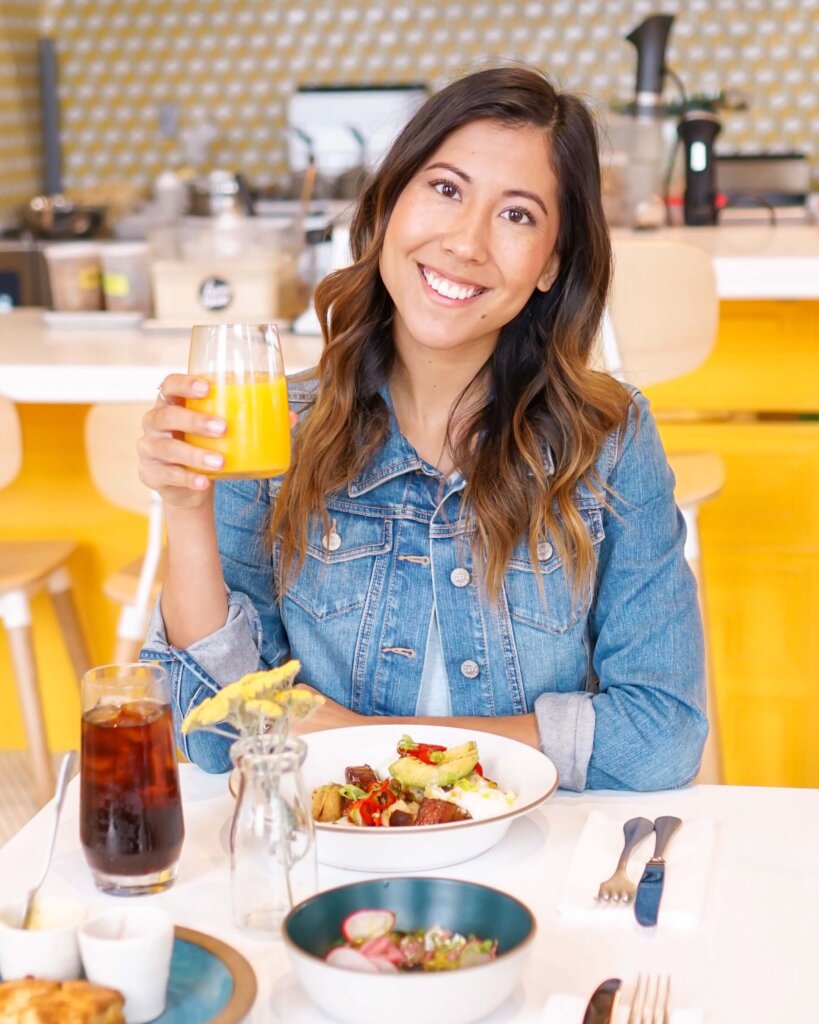 Breakfast at Farmhouse
Farmhouse Corner Market is one of our-farm-to table experiential restaurants that—according to Mel—is one of the most "Insta-worthy" spots around. Its menu includes local specialties like Morro Bay Oysters and avocados, local asparagus, and local rock cod sandwich. For a full list of dining in San Luis Obispo, check out our restaurants page.
Yoga at Mindbody
In honor of International Yoga Day, Mel guest hosted a yoga class at Mindbody HQ for staff and community members. For those unfamiliar with Mindbody Inc., it's a cloud-based business management software for the wellness services industry—founded in San Luis Obispo in 2001. Today, Mindbody puts our community on the map serving around 35 million customers in 130 different countries around the globe. Although this option is not a routinely offered service, San Luis Obispo does offer a wide range of yoga and other spiritual practices that will cater to any liking.
Hit the Spa!
Next up on the itinerary was a facial at Spa Collective, the ultimate way to detox, rejuvenate and truly maximize the wellness experience. Mel took her experience to the next level by getting a custom mask mixed up of probiotics, goat yogurt, and plant extracts. Check out our full list of spas and salons in San Luis Obispo to book your next rejuvenating experience.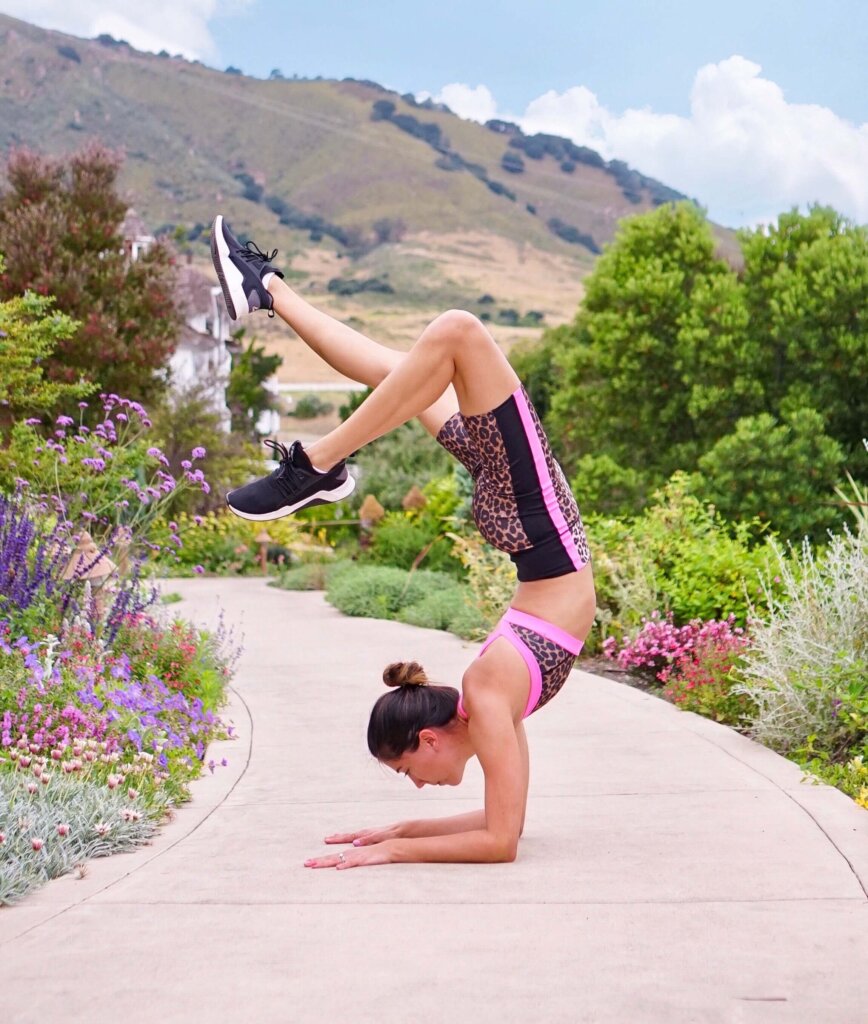 Hike up Cerro San Luis
Time to take a hike! After a relaxing facial, Mel took to Cerro San Luis Obispo, conveniently located adjacent to the Madonna Inn property, to take an afternoon stroll to the top of the mountain and soak up the incredible #ShareSLO views.
Dinner at Granada
After working up a sweat, it was time to refuel at the Granada Hotel and Bistro. Granada Hotel and Bistro is a true gem in the heart of San Luis Obispo. Mel enjoyed their wide range of cocktails and small plates, which included her favorite dish of the trip: seared scallops on a turnip cake bed with a cucumber salsa garnish.
If you're looking for the optimal wellness getaway, look no further than San Luis Obispo. Start planning your trip now!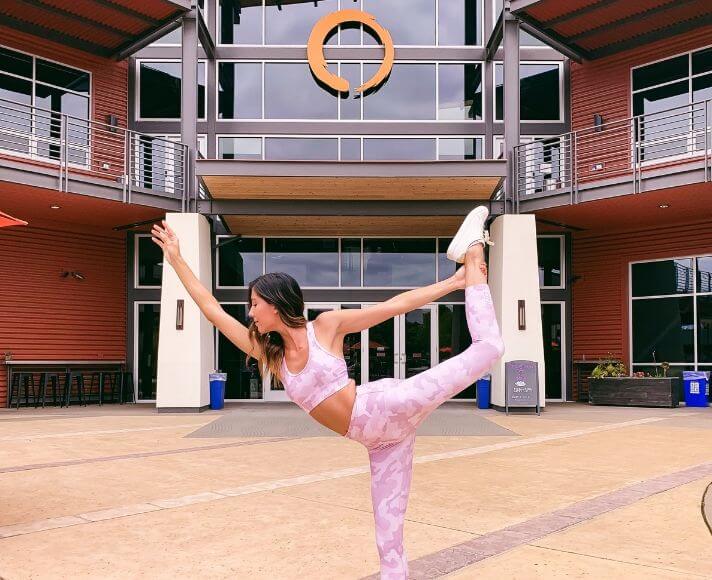 To learn more about Mel Torres, check out her most recent blog all about her travels through the Happiest City in America. Be sure to also follow her on Instagram, @headstandsandheels.