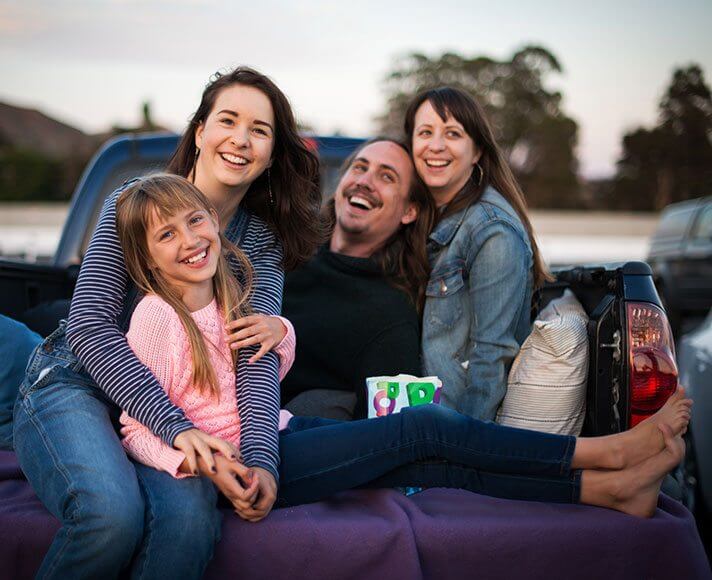 How to Do SLO: Traveling with Kids
Traveling with kids in tow is all about finding the right balance of entertainment, activities and most of all, fun. For those seeking vacation ideas for the family, San Luis Obispo has you covered. From surf lessons to petting zoos, movie theaters and museums, there are endless ways for you and your kids to enjoy a vacation in SLO.
First things first, you'll need to find a place to stay. SLO has a number of lodging options to accommodate your budget. Browse some our hotels in San Luis Obispo to find the perfect place for you and your family. Then it's time to fill your itinerary. Check out some of our favorite kid-friendly things to do below.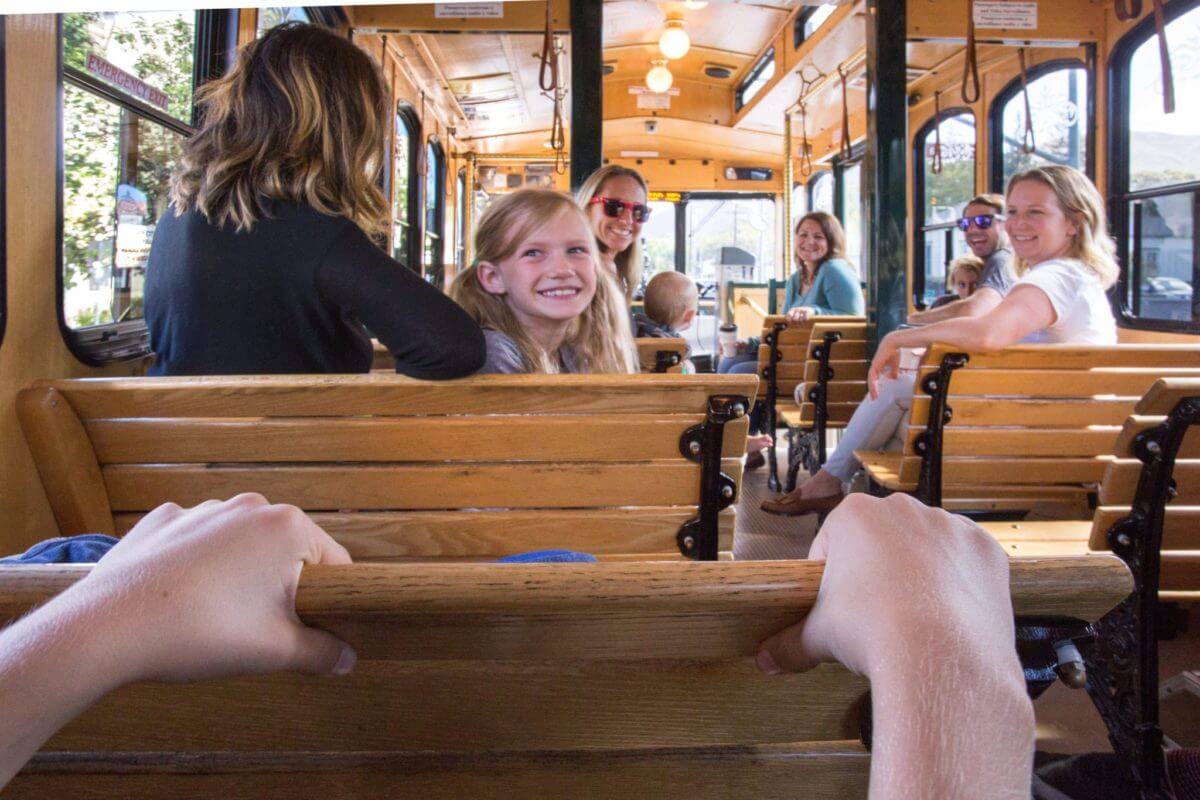 Out for a Stroll
With an average of 286 sunny days per year, parents can count on fresh air and pleasant views along SLO's many walking trails, parks, and pathways. Perfect for strollers, scooters, biking, or walking, the Bob Jones Bike Trail is a smooth, paved pathway that leads from Ontario Road in SLO, through the countryside, and out to the always sunny Avila Beach. Just before the trail reaches the ocean, you'll find the Avila Valley Barn, which features fresh produce, baked goods, and a free petting zoo that the kids are bound to love.
You can also tour Downtown SLO at your own pace, stop for pictures at Bubblegum Alley or jump on the trolley for a cruise through the heart of the city on the most charming, classic, cable-car-style trolley.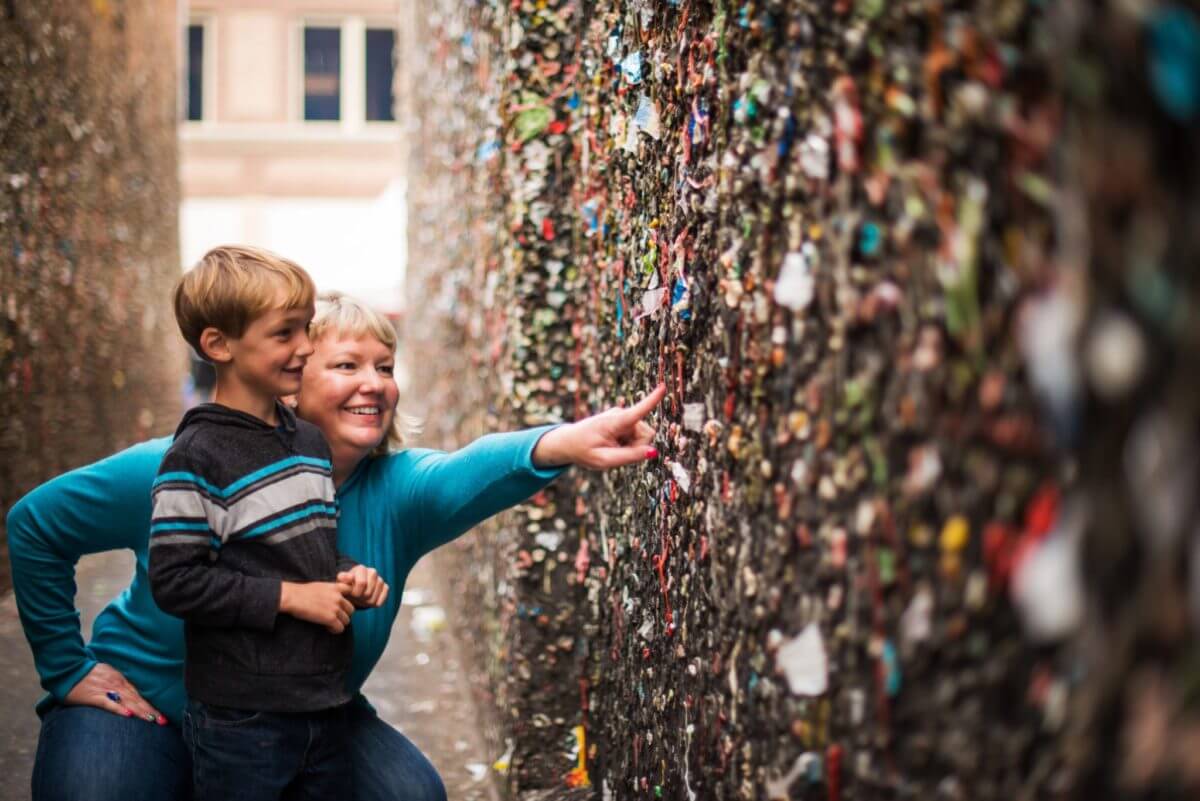 Sand and Surf
Speaking of local beaches, the Central Coast is great for first-time surfers and experienced groms alike. Several surf schools in the area offer lessons as well as board and wetsuit rentals. Set up your camera to capture your kids catching their first wave or suit up and paddle out together.
If a lazy day at the beach is more your speed, the Oceano Dunes State Vehicular Recreation Area consists of 5 ½ miles of open, vehicularly accessible coastline. The dunes are enchanting, to say the least, spanning as far as the eye can see. Rent one of your own or spectate as vehicles of all kinds traverse the golden mounds. Setup your lawn chairs and coolers anywhere you prefer, build yourself a bonfire and roast some old fashion hotdogs with the gang right on the beach.
Parks and Rec
Another option for outdoor recreation while in SLO is to stop by one of the local parks, like the recently redesigned Sinsheimer Park. Featuring multiple slides, a zip line, and a climbing wall, the Sinsheimer Park playground is sure to captivate the imagination of your youngsters. Additional kid-friendly amenities include tennis courts, a disc golf course, baseball stadium, and swimming pool.
Johnson Park on Southwood Street is another lovely park in San Luis for you and the kids to enjoy. With a playground, picnic tables, and a basketball court, this park is put over the top by its creekside bicycle trail. If the fam is up for a more adventurous day at the park, there is always fun to be had at the SLO Skate Park. The SLO Skate Park is a skateboarder's dream, complete with one-of-a-kind ramps, stairs, rails, and three bowls of different depths to accommodate all experience levels.
Edu-vacation
Join your little ones for hands-on, interactive learning at the San Luis Obispo Children's Museum. Explore three floors of unique exhibits and an outside playscape. This museum has plenty of activities to entertain and inspire the busiest of little ones. Learn about rare species and wildlife conservation while enjoying family fun at the Charles Paddock Zoo in Atascadero. Roam 5-acres of wooded wilderness filled with hundreds of animal species from around the world. You may just run into a sloth, python, tiger, or flamingo.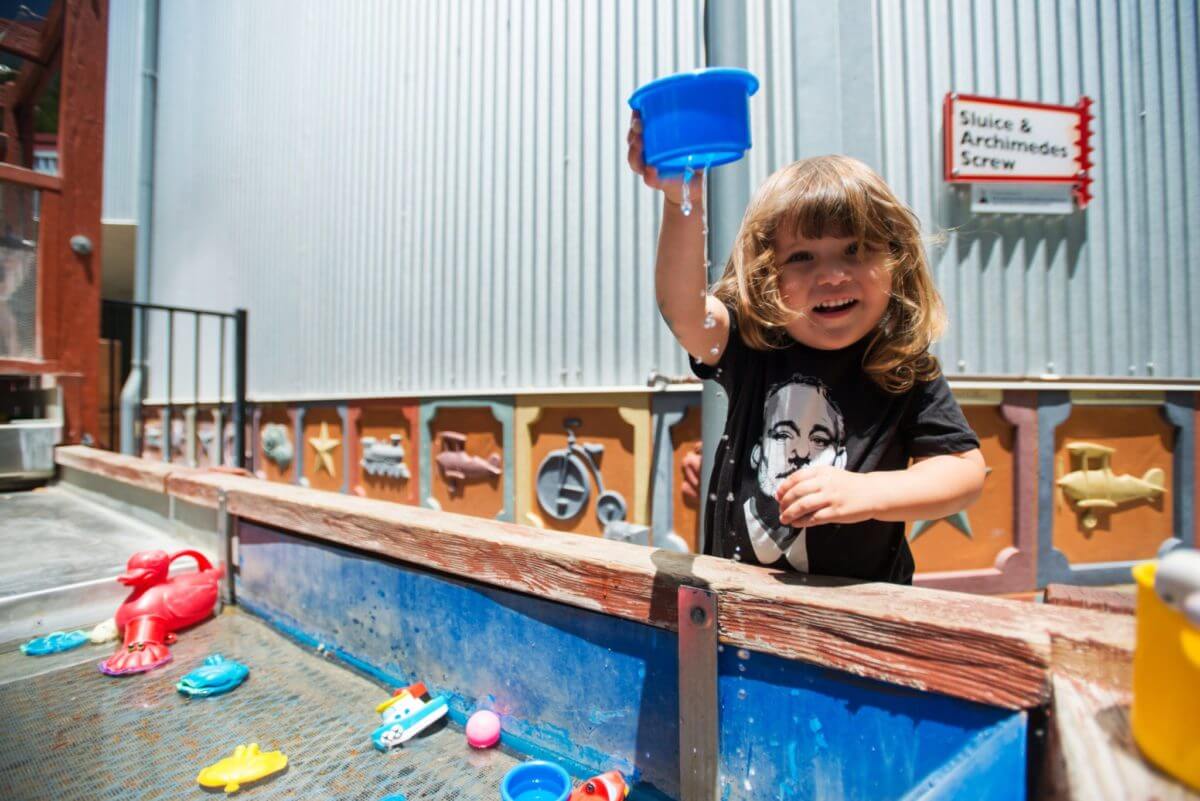 Catch a Flick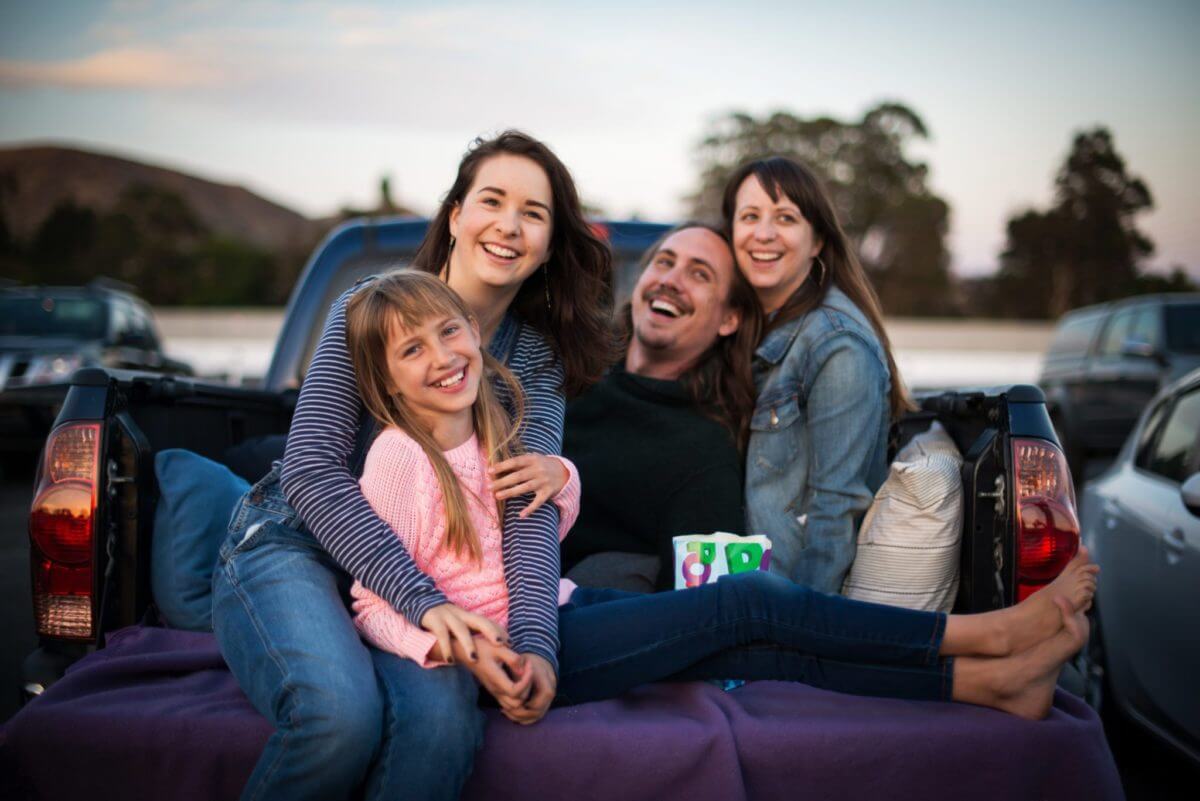 When it's time to regroup and relax, enjoy a movie on the big screen with the kiddos. San Luis Obispo's rich film history and culture are reflected in its unique theaters. Roll into a scene from the past at the Sunset Drive-In Theater, with double features for $8 for adults and just $3 for kids, ages 5-11. Looking for something indoors? The Downtown Centre 7 movie theater is a great choice to sit back and watch a movie in their comfy, luxurious recliner seats.
Kid-Approved Eats and Treats
When hunger strikes there are plenty of options that will put a smile on everyone's face. Enjoy a tasty meal at one of the many family-friendly restaurants in SLO including Woodstock's Pizza, Firestone Grill, Lincoln Market & Deli, Petra Mediterranean Pizza & Grill, Louisa's Place or Splash Cafe.
How could a vacation be complete without trying a few local treats? Get things rolling in the morning with a colorful galaxy-donut from SLODOCO or swing by Seeds for a fresh smoothie or açaí bowl. One dessert destination that will wow your kids is Doc Burnstein's Ice Cream Laboratory, with its spunky twist on a classic creamery.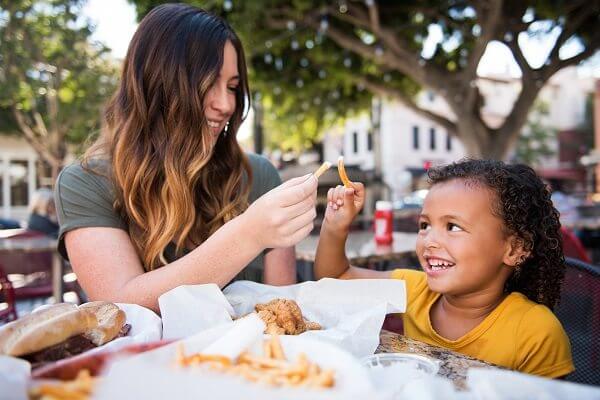 Traveling with kids allows you to see the world from their perspective, and that can be a wonderful thing. By trying new activities, seeing new sights, and following your child-like sense of adventure, there is no telling where your kid-friendly San Luis Obispo vacation will take you.