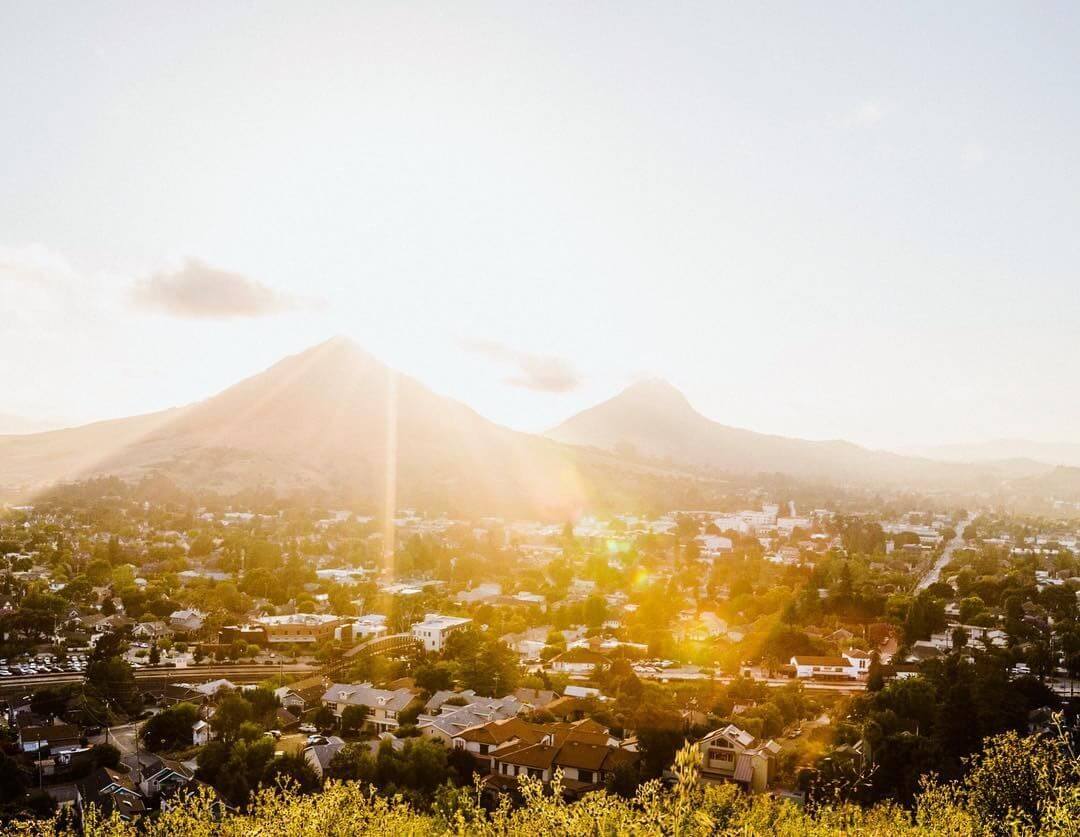 Coffee & Breakfast in San Luis Obispo
Live Sunny Side Up
Waking up in San Luis Obispo is always better–and tastier–thanks to our close proximity to local farms and ranches. Year-round access to the freshest ingredients, plus an eclectic mix of Central Coast chefs, means you'll have plenty of options for breakfast, brunch or a simple cup of coffee. Your biggest challenge? Picking where to try first.
SLO embraces individuals of all appetites, catering to both hearty eaters and discerning palates alike, as well as everyone in between. Discover cafes that specialize in vegan and vegetarian cuisine, or go for the classic country experience at beloved diners and bakeries. Whatever you do, don't miss your chance to experience a farm-to-table breakfast in San Luis Obispo: it's the freshest and best-est way to sample the flavors of the season.
Best Breakfast in San Luis Obispo
Start every day on the right side of the bed with an authentic SLO breakfast. What does that mean? Well, what are you craving? There's nothing like a breakfast burrito from Charlie's Place to power you for all-day outdoor adventuring. Or, if you're slowing your stroll, you can't go wrong with classic French toast at Bon Temps Creole Cafe. Get as fancy or as no-frills as you need to be to start your best day ever with the best meal ever. Because no one does breakfast (or breakfast for lunch) quite like San Luis Obispo.
See More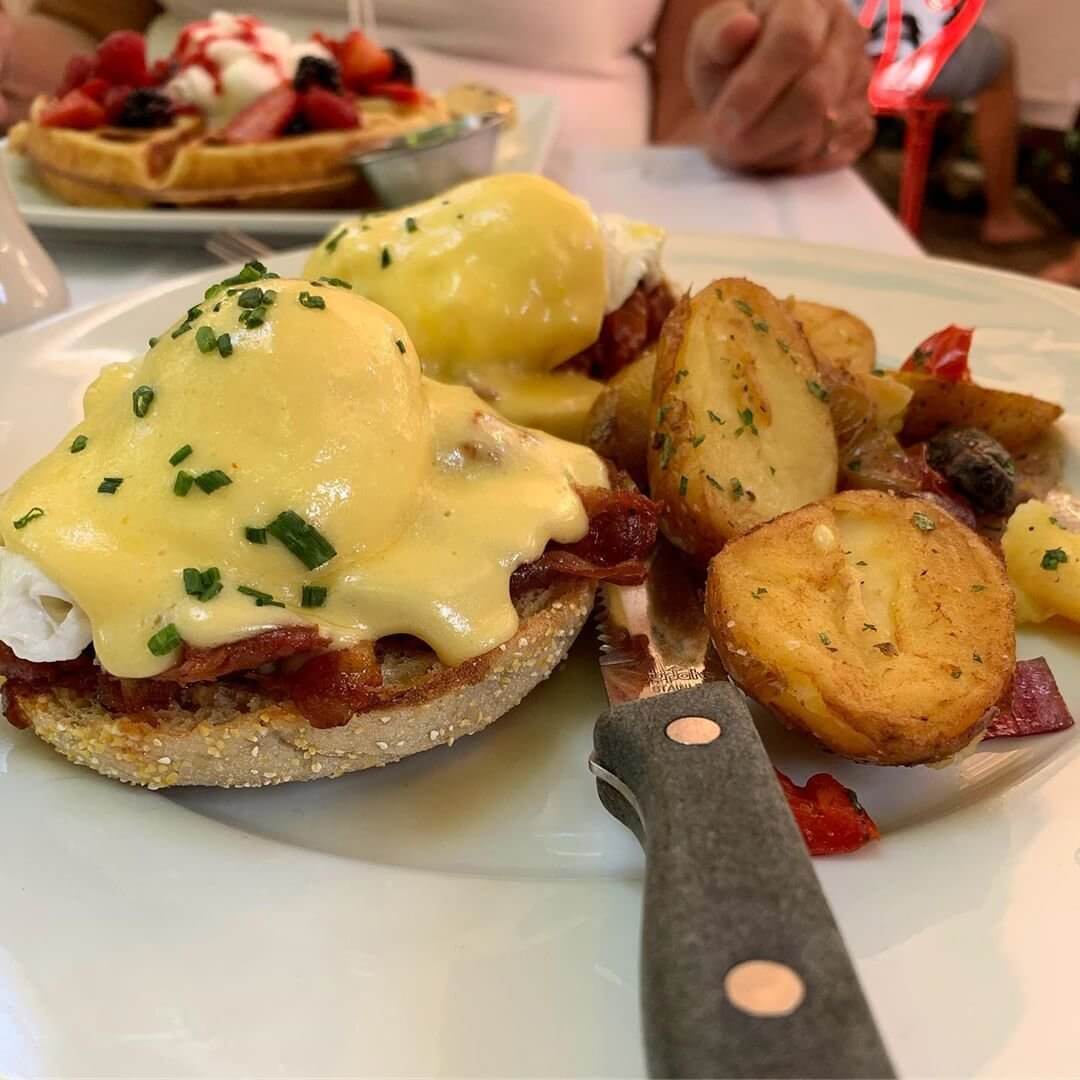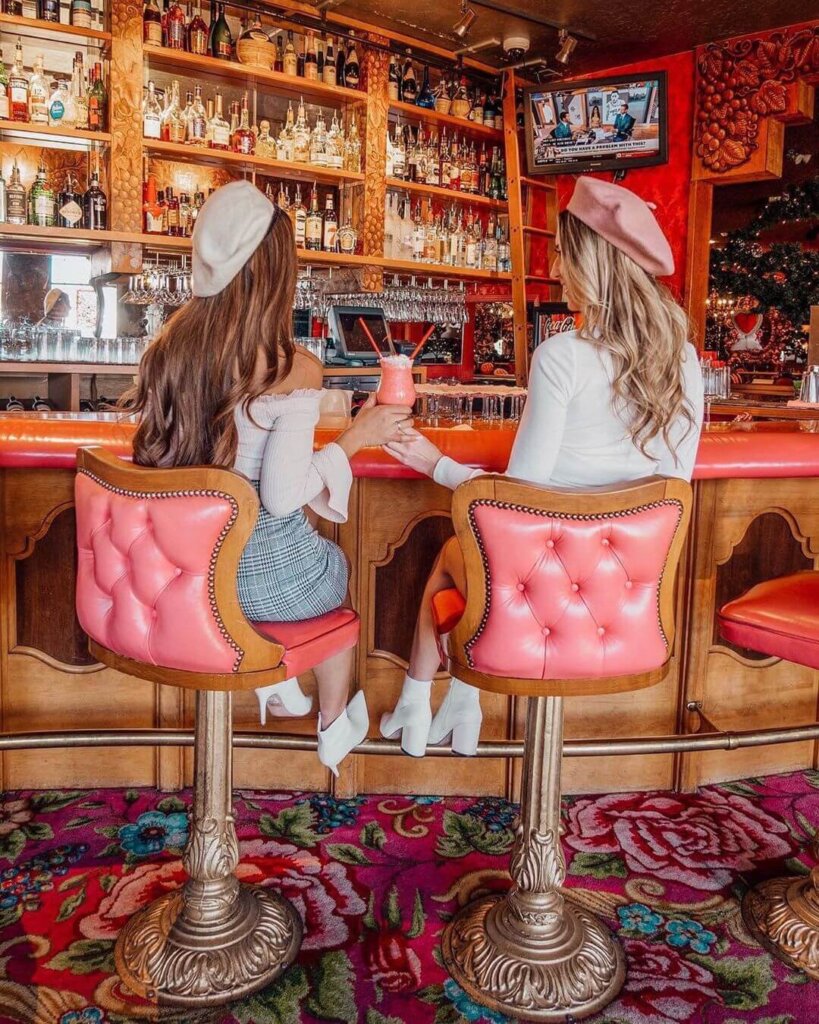 Copper Cafe
Sure, the Madonna Inn is known for its iconic architecture and rooms. But did you know its onsite Copper Cafe is a hotspot for classic American egg dishes, pancakes and freshly-squeezed juices?
Big Sky Cafe
Head to Downtown SLO to check out the original farm-to-table restaurant, Big Sky Cafe, who's been sourcing from local farms for more than 30 years. Their farm-to-table fare offers dishes for vegans, vegetarians and gluten-free diners.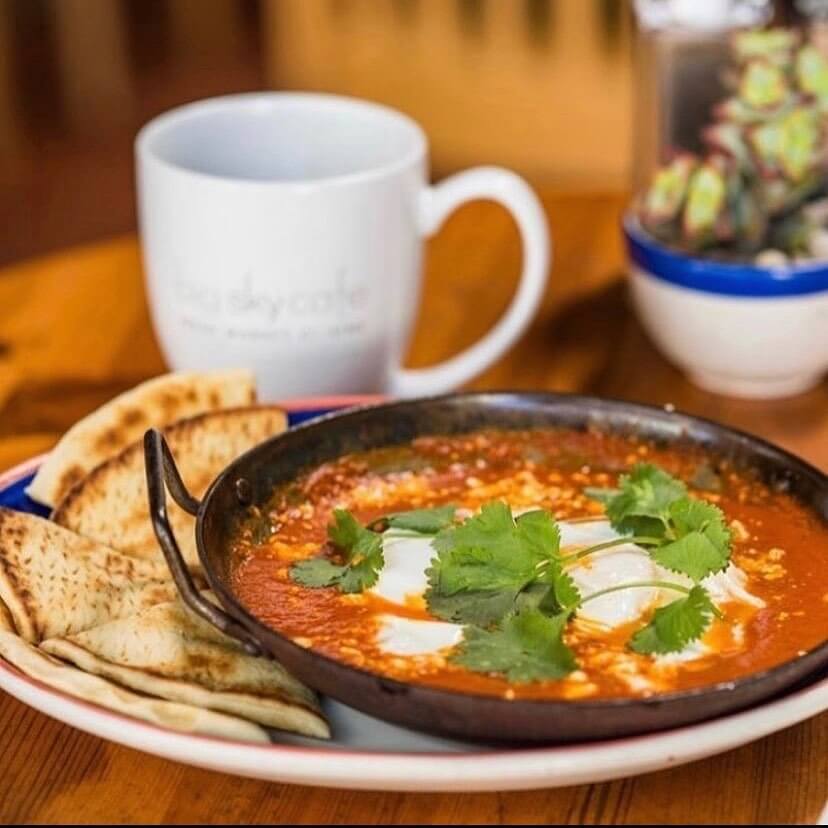 Novo Restaurant
On Sundays, Novo serves a cozy creekside brunch set to the sounds of running water and light conversation. Choose from benedicts, Belgian waffles, huevos rancheros, French toast and more.
Louisa's Place
Voted "Best Breakfast" in the annual NewTimesSLO poll, Louisa's Place is open for breakfast and lunch daily. Drop in between 6 a.m. and 3 p.m. for homestyle cooking in cozy digs.
Charlie's Place
Staying near Cal Poly, or planning a visit to campus? Be sure to stop by Charlie's Place, where you can fill your belly with full American breakfasts until 1 p.m. or 2 p.m., depending on the day.
Breakfast Buzz
This casual brunch spot boasts what locals call the best breakfast burrito in the city. Breakfast Buzz's eggy magic – benedicts, omelets, sandwiches and more – will have you coming back for more.
Nautical Bean
Nautical Bean does a lot with a little. Think quality, not quantity when you browse their menu of breakfast burritos, bagel sandwiches, muffins and plenty of original coffee creations. There are three locations across SLO to serve you.
Black Horse
Comfort, community, and of course, coffee galore – that's Black Horse Espresso & Bakery. Chill out or warm up with frozen and hot drinks, plus baked goods, sandwiches and other cafe standbys. There are two locations available to serve you in SLO.
Sally Loo's
This bustling spot is a great place to start your day. It's the perfect combination of delicious, locally sourced food and the cozy community that makes Sally Loo's a local favorite.
Kreuzberg California
You might feel like you've been transported to Europe when you visit Kreuzberg, a large, mural-adorned open space specializing in tuxedo mochas and hot chocolates made with both white and dark chocolate.
Scout Coffee
Snap a new profile picture at either of Scout Coffee's posh locations. The original cafe is all wood and exposed brick, while the Foothill location makes its mark with open, modern vibes–perfect for studying or catching up on reading.
Lucy's Coffee Company
The name of Lucy's Coffee Company is synonymous with cocoa. This coffee truck turned brick-and-mortar shop is a community hub – and the only place you can top your drink with real browned marshmallows.
Coastal Peaks Coffee
Located close to lots of shops and amenities, Coastal Peaks Coffee lets you espresso yourself with a big menu of not just coffee, but tea, smoothies and even convenient handheld fare.
Sasquatch Coffee House
When you're in a real hurry, drive up to Sasquatch Coffee House. This little but mighty coffee hut offers classic and signature espresso drinks and tea.