THE BEST BREAKFAST IN SAN LUIS OBISPO FOR EVERY PALATE
Start your day off right with the best breakfast in San Luis Obispo. Breakfast is not only the most important meal of the day but also the yummiest. From quick to sit-down breakfast options to outdoor seating and convenience, we recommend the following favorites for quick, local and downright good breakfast places in San Luis Obispo.
Most places also offer outdoor seating, perfect for those visiting who want to soak up as much Central Coast sunshine as possible or have a furry friend accompanying them. There are also some great breakfast options near the beach, which is only a 15-minute drive south on Highway 101. If you find yourself out that way, be sure to check out Zorro's Cafe & Cantina for traditional American and Mexican breakfast options.
BREAKFAST IN SLO
Who doesn't love breakfast? Especially breakfast in SLO. Of course, breakfast means different things to different people, so what's your style? Eggs benedict with a Bloody Mary? A piping hot stack of pancakes complete with sausage, eggs, and hashbrowns? Maybe a cup of joe and a muffin gets you all set for the day to come. Whatever you like, these SLO breakfast places deliver daily on delicious Central Coast style.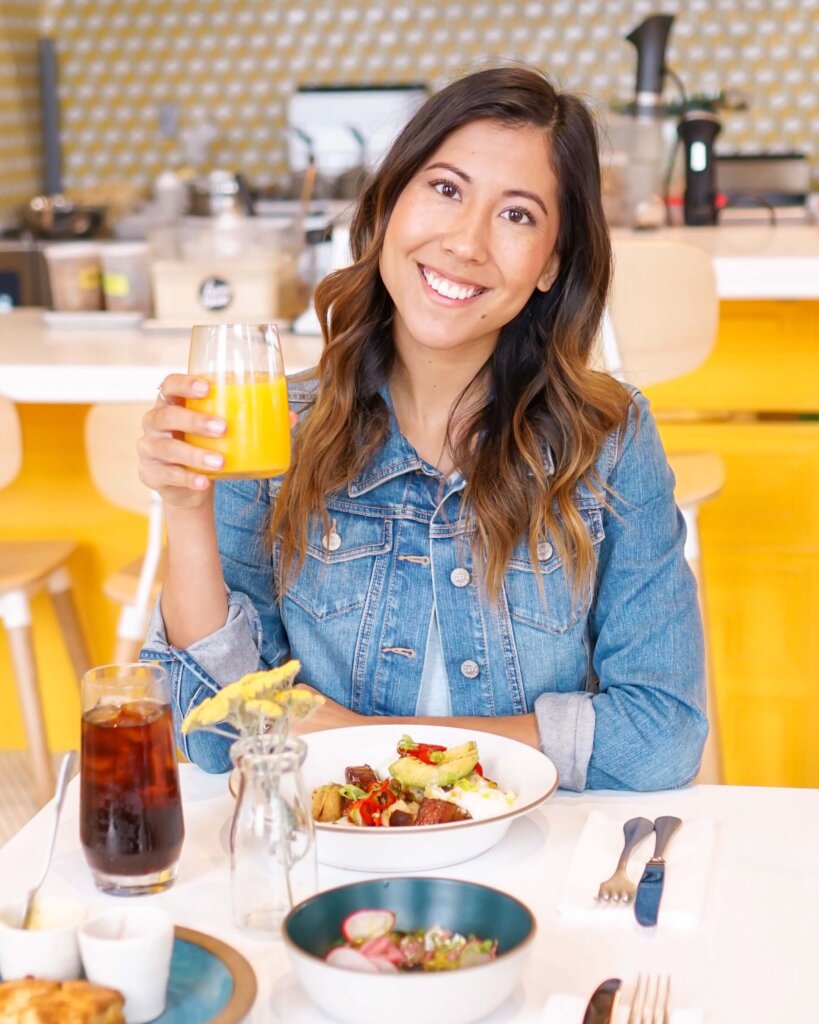 BREAKFAST PLACES IN SAN LUIS OBISPO
Most designated breakfast places in San Luis Obispo offer a full sit-down experience with hot dishes prepared to order. We personally love nothing more than to take in the ambiance at San Luis Obispo breakfast spots where a host greets you, escorts you to the perfect table, and serves up a hot breakfast that ticks all the right boxes on our morning meal checklist.
With that in mind, take it SLO and easy with these breakfast options, ranging from upscale to hearty American fare.
If upscale is your preferred gear at breakfast time, head over to Novo Restaurant (on Sundays) for a trio of tasty Benedicts or Belgian waffles, huevos rancheros, french toast, and other delights. Or take in the maximalist atmosphere at the Madonna Inn's Copper Cafe for classic American egg dishes, pancakes, and freshly-squeezed juices.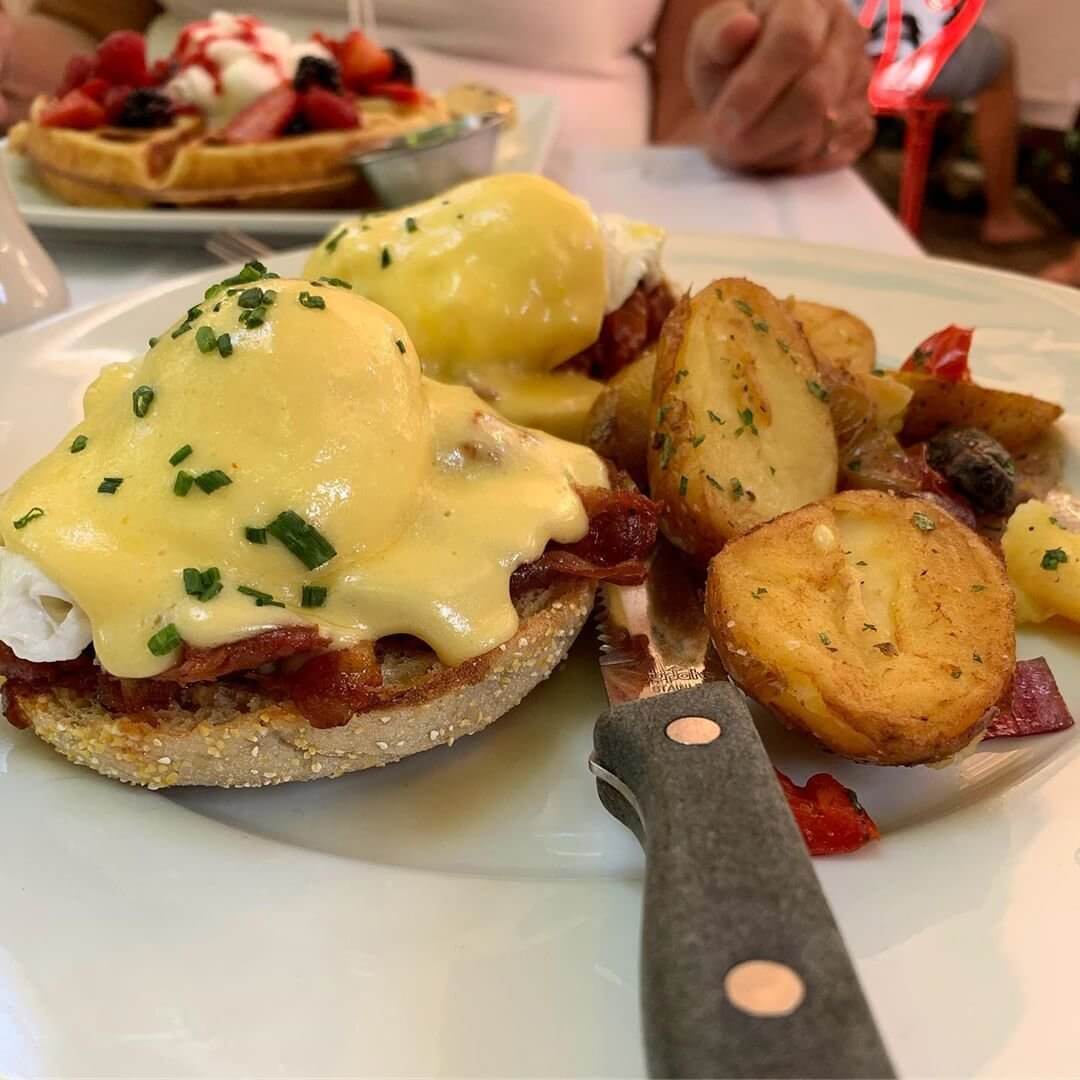 Suppose you find yourself sleeping in and dreaming of a late breakfast. In that case, the winner of the Best Breakfast in the annual NewTimesSLO poll, Louisa's Place is the place to get breakfast or lunch daily from 6 a.m. to 3 p.m. If you are closer to Cal Poly, pop over to East Foothill Blvd., where Charlie's Place serves up full American breakfasts until 1 p.m. or 2 p.m., depending on the day.
When was the last time you had country-fried steak for breakfast? If it has been a while, beat a path to Budget Cafe where you'll also find French toast, waffles and more on the menu. Feeling spicy? The linguica at Del Monte Cafe can not be beat.
Experience farm-to-table goodness at Big Sky Cafe, where dishes such as Shaksouka and vegetarian lentil stew with poached eggs rule the roost every morning. Let the good times roll at Bon Temps Creole Cafe, with a menu so vast you'll need days to get just a sampling of everything they offer. Or enjoy a country-style meal at one of the four F. Mclintocks Saloons along the Central Coast.
QUICK BREAKFAST PLACES IN SLO
Maybe you have got plans for a big lunch or dinner in SLO and don't want to linger over breakfast too long. Perfect! These options will let you grab and go or otherwise offer a smaller menu of breakfast staples, pastries, coffee drinks, and more. For a quick, no-fuss SLO breakfast experience, swing by these local favorites for a quick fuel-up before a busy day of exploring everything San Luis Obispo county has to offer.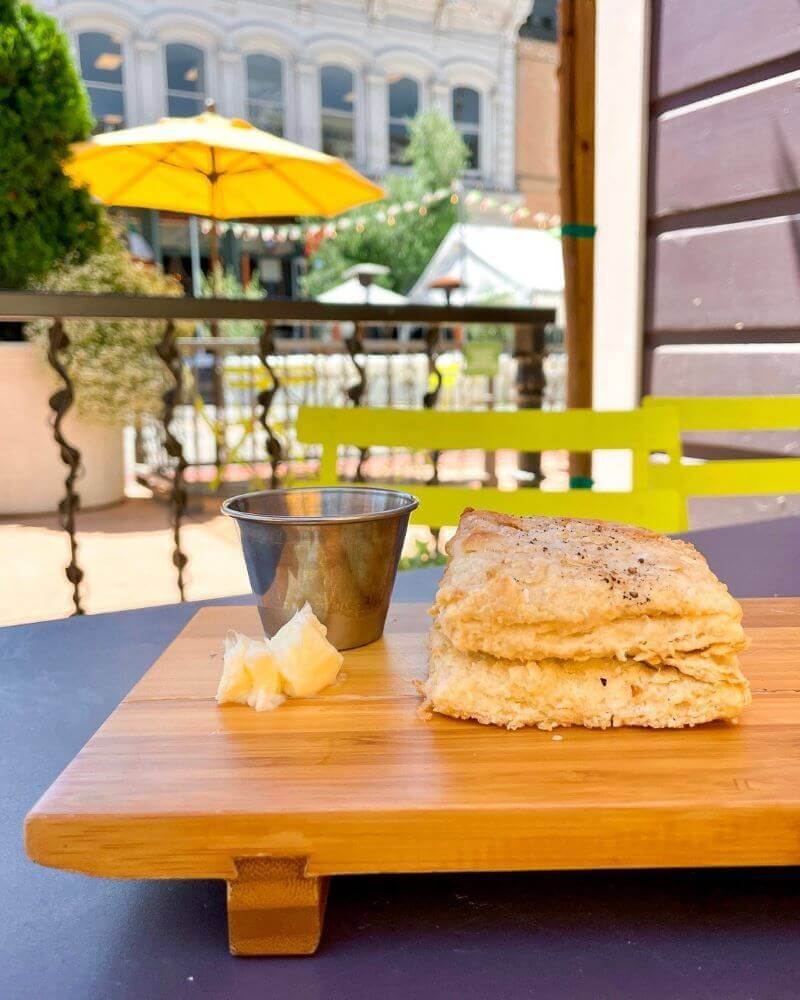 Other breakfast places in SLO that are a must-stop include Joliene Bakery located inside the Creamery at 570 Higuera St. which features fresh, artisanal baked goods such as bear paws, croissants, muffins and more. Don't miss the breakfast sandwich on a homemade English muffin, a local favorite menu item.
The newly-opened SLO Delicious at 1129 Garden Street serves up specialties such as overnight oats, frittatas, pastries, pies and much more starting at 7 a.m. each day (closed on Tuesdays).
With two locations, Nautical Bean offers a smaller breakfast menu selection —think breakfast burritos, bagel sandwiches and muffins, but more than makes up for it with coffee options. Speaking of a great cup of coffee, Scout Coffee at 880 Foothill and at 1130 Garden St. is a local go-to for a morning jolt of joe and assorted baked goods. Great news for Scout devotees — a new location is opening soon on the Cal Poly campus.
Perhaps known more for brunch, Seeds has a toast selection that's unrivaled anywhere and also features signature acai bowls to get your day started off right. Find Seeds at 1133 Garden St. Then there's Mint & Craft at 848 Monterey serves up biscuits, bowls and everything in between from 8:30 a.m. to noon daily (extended to 2 p.m. on Sundays).
Other quick breakfast options include Sally Loo's Wholesome Cafe with a walk-up coffee stand; SloDoCo Donuts for — you guessed it — 100 different donut options; Kreuzberg Coffee Company for quick, to-go breakfasts and java; SLO Provisions for indoor/outdoor seating; and House of Bread for pastries galore.
For more dining options in SLO, check out our complete guide to the best restaurants in San Luis Obispo, featuring a filter that lets you choose whatever you are craving.