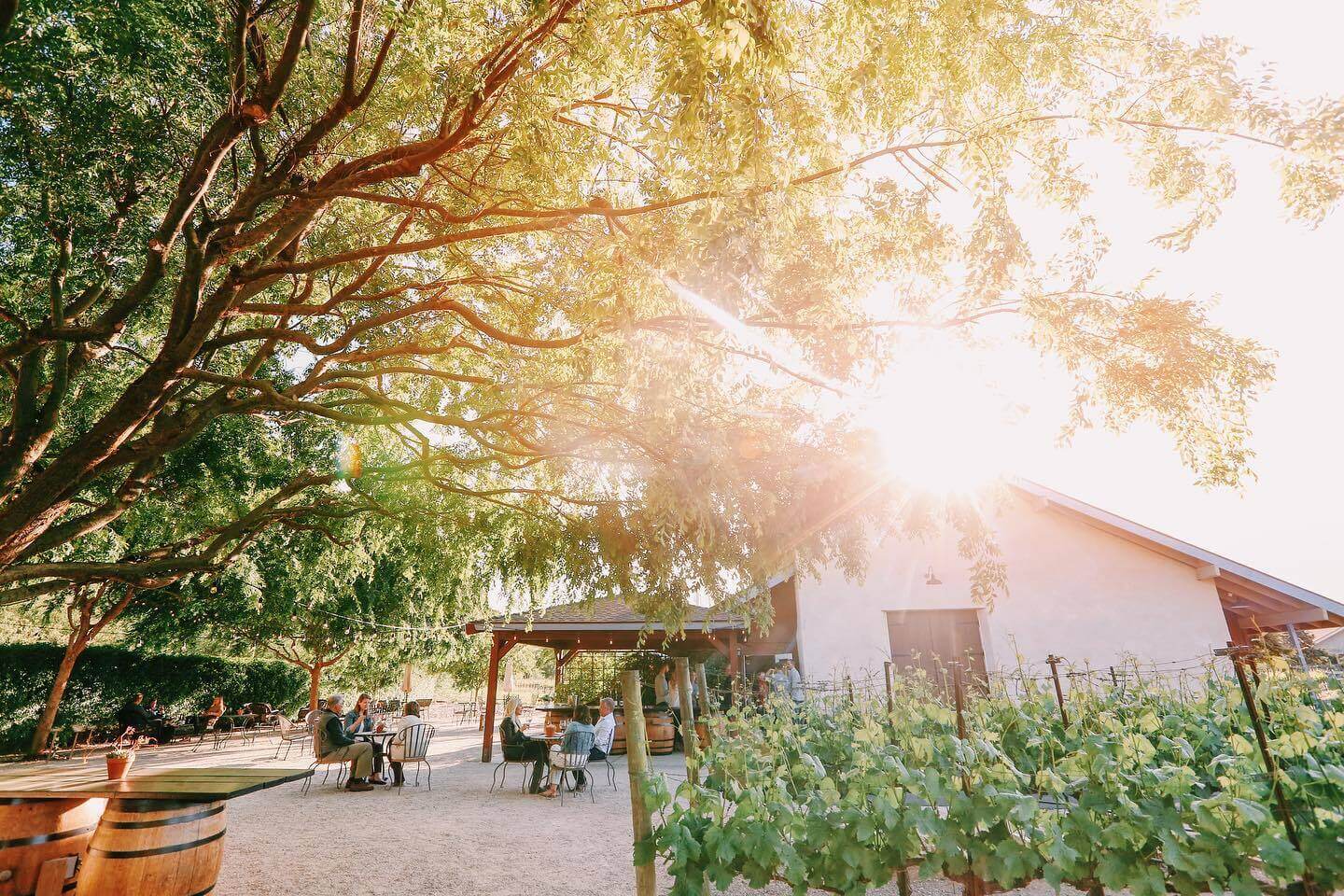 Plan Your Oh SLO Sustainable Wine Tour
When you're in San Luis Obispo, you're never too far away from your next world-class glass of wine. Home to Edna Valley's renowned chardonnays and pinot noirs, SLO has become an international hub for sommeliers to soak in the central coast sun while savoring their favorite flavors.
Better yet, a majority of the valley's vineyards are Sustainability in Practice (SIP) Certified. The designation requires vineyards to follow a strict sustainable practices program addressing a variety of factors including habitat, water, energy, soil, recycling, packaging, and more.
Visitors and locals alike looking for the perfect sustainable getaway activity can make a day (or a decadent weekend) of visiting SIP-Certified vineyards across the valley.
When you're in the mood for tasting, touring, and lounging, follow the loop of wineries below to experience some of the best sustainably grown wines in the SLO Coast Wine region.
Ready to book your trip? Check out hotels in San Luis Obispo.
Tolosa Winery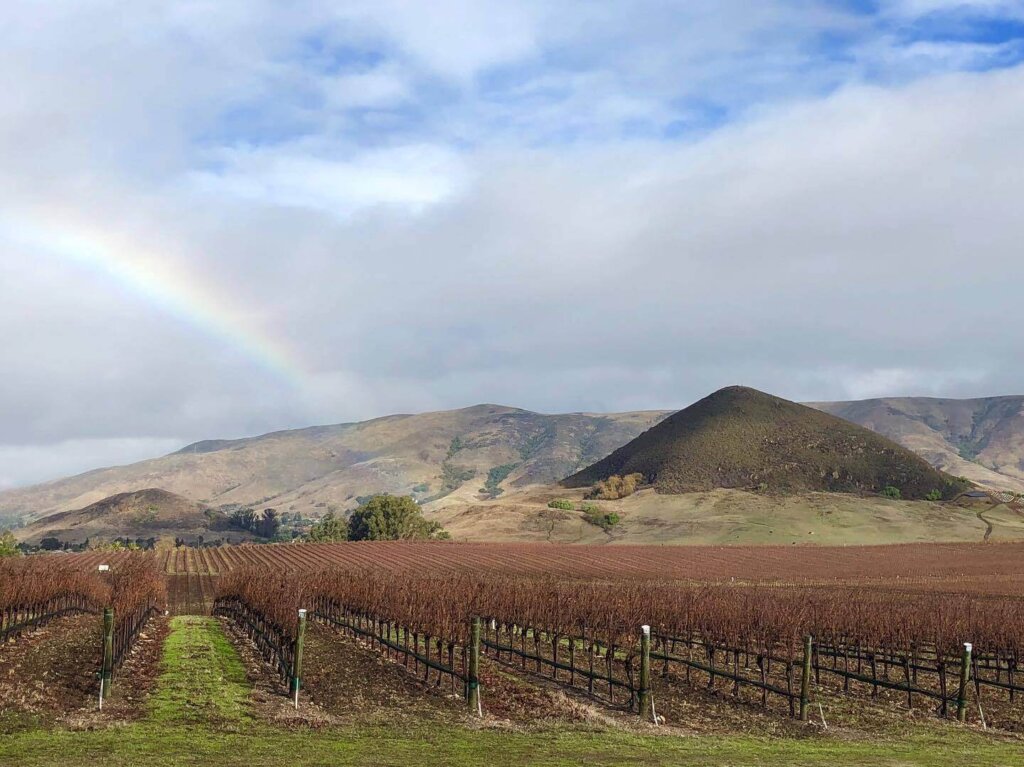 Closest to downtown SLO off Edna Road, Tolosa Winery doesn't just boast a SIP Certification, it's also run using solar panels that offset 90 to 95% of the winery's electricity demand.
Tolosa farms their fruit from Edna Ranch, a stretch of vineyards with 60 different types of soils that contribute to the winery's selection of pinot noir, chardonnay, syrah, grenache, and more.
Be sure to make reservations in advance for one of the 6 tasting experiences available, and don't miss the chance to snap photos of the surrounding vineyard views.
For more information about Tolosa's sustainable practices, check out their sustainability page.
Claiborne & Churchill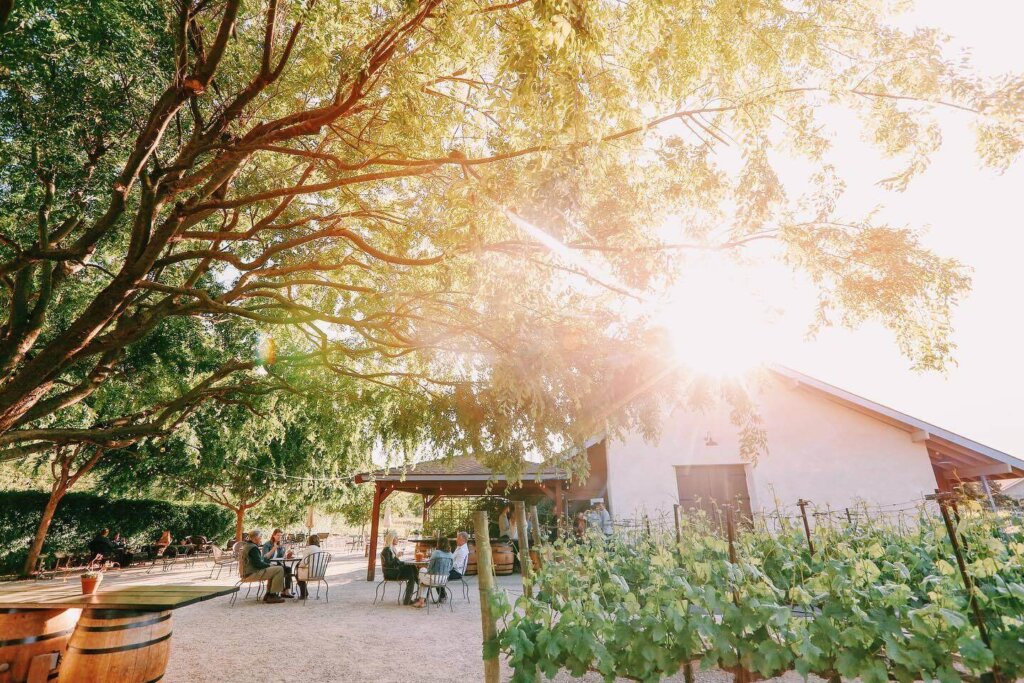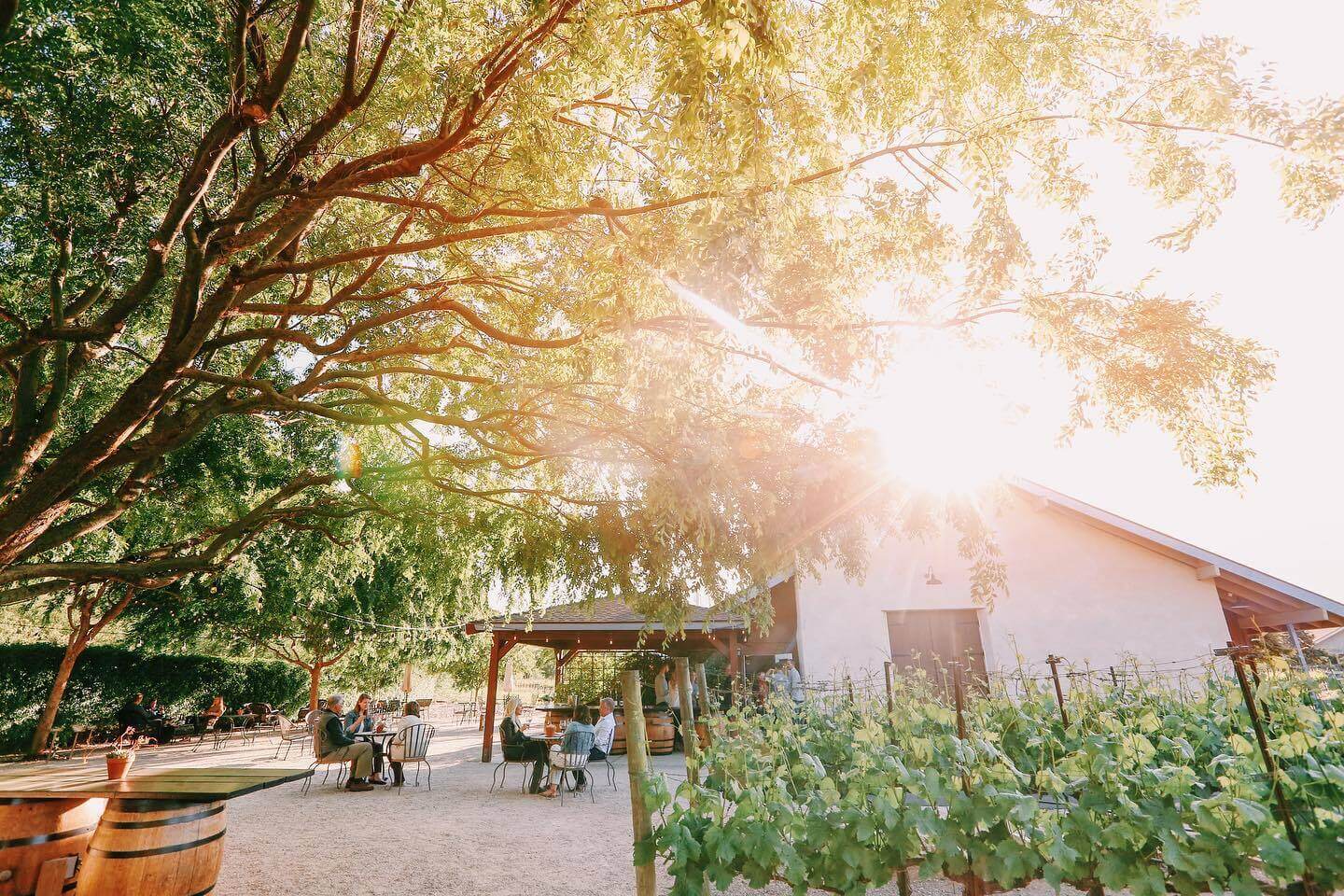 Just down the street from Tolosa, you'll find Claiborne & Churchill Winery — a family run winery that specializes in premium dry wines.
The winery primarily farms from their two acre SIP-Certified vineyard and houses the world's first straw mill winery building. Made entirely from bales of rice straw, the cellar building's insulation is so high that barrels are stored without the need for air conditioning.
With a large selection of dinner wines such as dry riesling, dry gewurztraminer, and pinot gris, you'll surely want to grab a bottle for back home, but can enjoy your choice at the winery's garden area for outdoor lounging and picnics under the sun.
Baileyana's Tasting Room
Five minutes from Claiborne and Churchill, you can find Baileyana's on Occurt Road. At Baileyanna's tasting room, don't miss your chance to try their array of wines across their Zocker, Tangent, and True Myth labels that each offer their own unique blends and flavors.
The tasting room is in the historic Independence Schoolhouse built in 1908 with views overlooking the winery's SIP-Certified Paragon Vineyard. You won't be able to miss Islay Hill off in the distance!
Wolff Vineyards
Minutes from Baileyana's Tasting Room, you'll find Wolff Vineyards, a SIP-Certified vineyard with over 125 acres of certified sustainable land. Wolff's chardonnay vines were planted as one of the first three vineyards established in Edna Valley over 40 years ago and have used sustainable farming practices for over 20 years.
When you visit you can try their selection of chardonnay, riesling, pinot noir, syrah, petite sirah and teroldego.
Chamisal Vineyards
Two miles from Wolff Vineyards on Orcutt Road sits Chamisal Vineyards, where the very first vineyard was planted in Edna Valley. Chamisal's vineyards have been SIP certified since 2010, but that's not all.
Under the SIP program, vineyards and wineries must be certified separately, and Chamisal's winery was the second winery ever to be certified in 2016.
When you visit, discover your favorite flavors during the Estate Patio Experience with Chamisal's selection of chardonnays, pinot noirs, rosé, syrah, and grenache.
To learn more about Chamisal Vineyards sustainable practices, visit their sustainability page.
Raise Your Glass For Social
With unique panoramic views of the SLO Coast Wine Region at every winery, be sure to take and share photos of your sustainable wine tour using #ShareSLO!
Check out more wineries in San Luis Obispo and learn more about eco-friendly travel to SLO.