Wherever life takes you, it's important to have one place to call home base. For travelers along California's Central Coast, there's no better home base than the San Luis Obispo downtown area. Thanks to its central positioning to all the major attractions between San Francisco and Los Angeles, Downtown SLO is right in that Goldilocks zone of "just right" for your next trip.
If Hearst Castle is on your itinerary, consider parking yourself in Downtown SLO, which is less than an hour away from San Simeon up scenic California 1. Headed for a day at Avila Beach? You're a mere 15 minutes away from downtown. Visiting your Cal Poly student? You're just down the road, which is to say, close enough, but not too close for comfort. Even the airport is super easy to get to: it's a straight, 10-minute shot down Broad Street. 
And, with so much shopping, dining, entertainment and culture to soak up, it's kind of hard to beat Downtown San Luis Obispo as your next vacation hub, whether it's overnight, for the weekend or for an extended stay. 
Where to Stay
The first — and most important — thing to consider when choosing where to base yourself on your next trip is the quality and quantity of accommodations. Visitors to Downtown SLO are in luck when it comes to places to stay.
You don't just have hotels to choose from, either. Downtown SLO features family-owned bed and breakfasts, classic California motels, quaint inns and more. When deciding where to bed down for the night, start with our Hotel page to get a comprehensive look at the best accommodations in town. Whether you stay in downtown or the nearby historic district, you're super close to Highway 1, which puts everything you're looking for well within reach.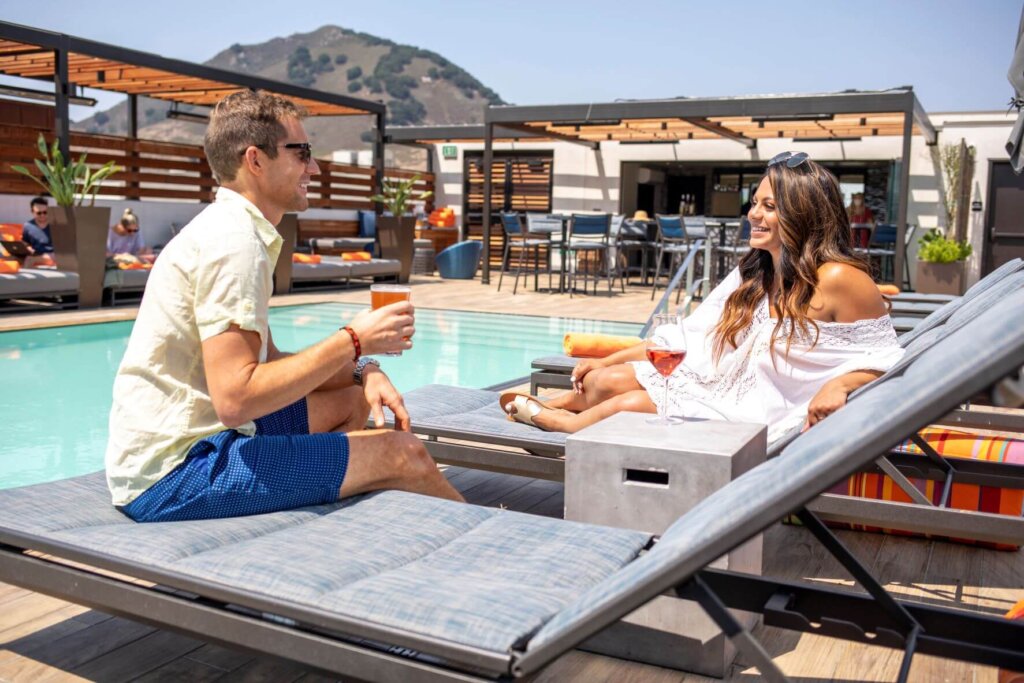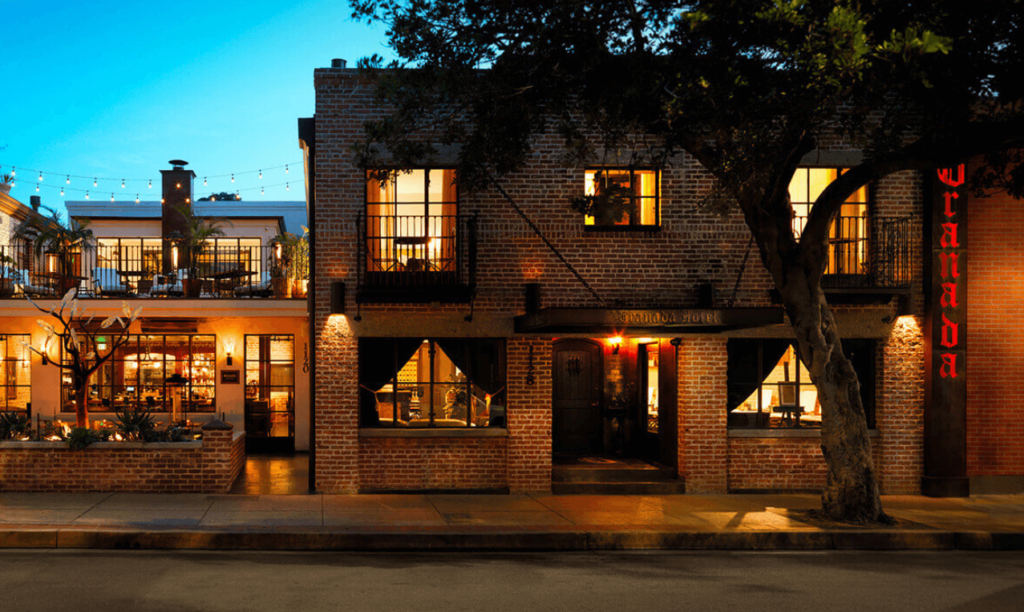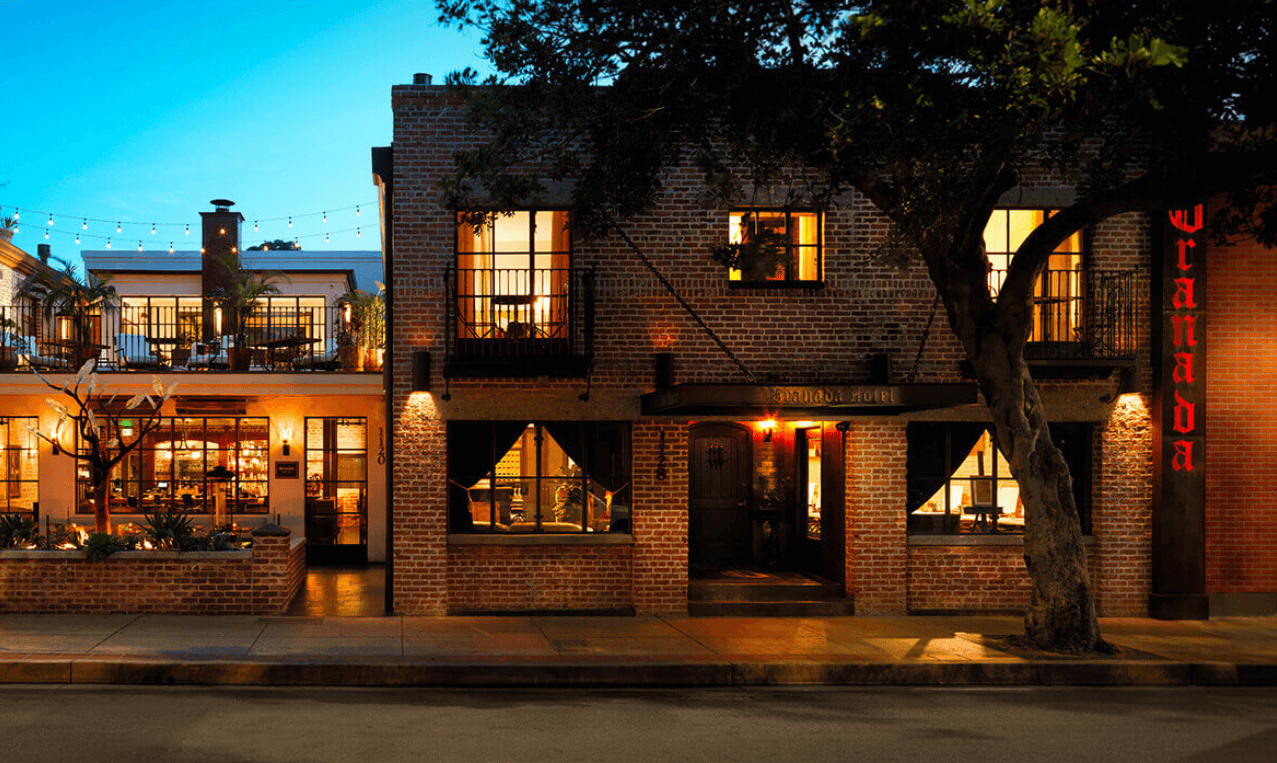 Things to do in Downtown SLO
As you might imagine, Downtown SLO is centrally located in San Luis Obispo and is surrounded by lush parks and open spaces. The area is eminently walkable, with more than 350 shops to choose from. Bookstores, boutiques and bars dot the landscape along Marsh, Monterey and Higuera streets. Don't forget to explore off the beaten path on side streets, as well. 
On Thursday nights, check out the Downtown SLO Farmers' Market to support local growers, performers and vendors while strolling through the streets. On other nights, grab a bite at one of our many restaurants and bars, where you might find yourself sipping on local wines, devouring a plate of sushi or enjoying a good, old-fashioned burger and basket of fries. 
Downtown is also the place to be to wander into a Plaza Pop-Up, which updates with a new theme each month, or check out a live performance at the Fremont. If you're feeling creative, pop over to Bubblegum Alley and leave your mark on this unique display of pre-chewed art. 
Long story short: you don't even need to leave Downtown SLO in order to fill your entire itinerary with completely fun and relaxing things to do. Find out more on our Things to Do Downtown page.
Everything within a Stone's Throw
A hub is only as good as the attractions that surround it, right? This is where Downtown SLO truly shines. Access to the ocean is a snap, with Avila Beach a mere 15 minutes down U.S. 101. Once there, you can enjoy paddleboarding, surfing, golf, sunbathing and tons of other relaxing diversions.
Other area attractions include the Edna Valley wine country, just a few minutes south of Downtown SLO, and Cal Poly, just north of all downtown attractions. While it remains closed to tours, Mission San Luis Obispo de Tolosa is the spot to partake in Sunday mass. 
Wherever you're going and whatever you're doing, you can't pick a better spot to set up camp for a few days than Downtown SLO.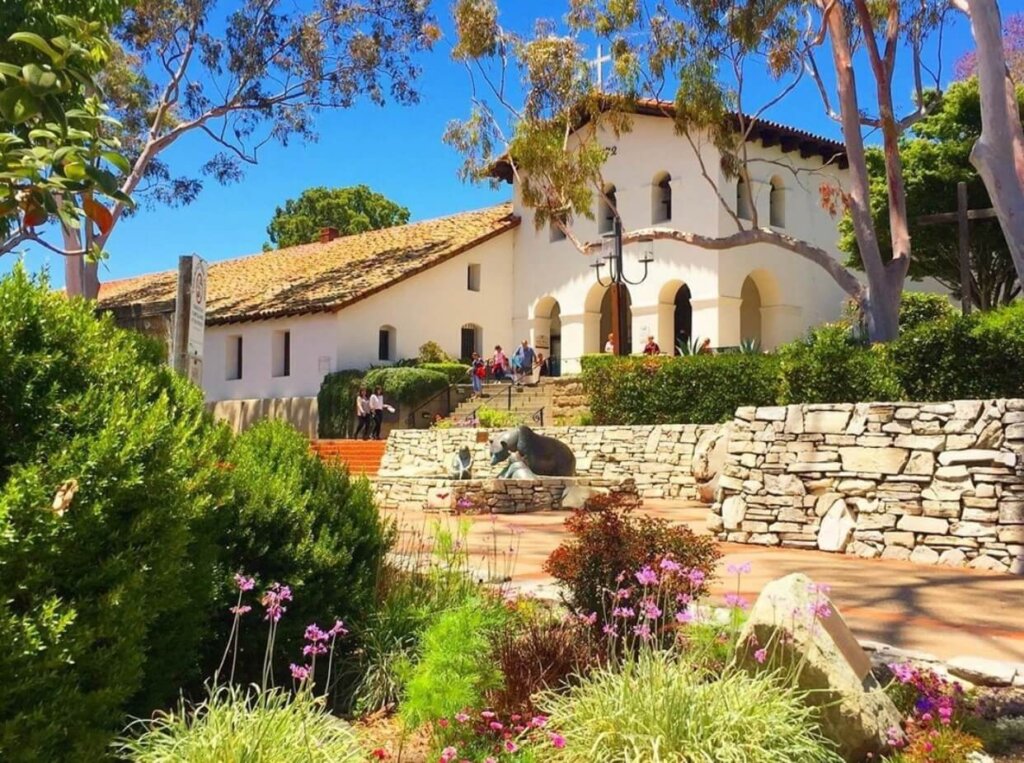 What to Eat
No downtown area is complete without a serious variety of foods to choose from. We're talking ice cream shops, brewhouses, vineyard tasting rooms, pho joints, steak houses, Italian restaurants and just about anything else you can name. Get a taste of Coastal Cali cuisine or tuck into a massive burrito at one of Downtown SLO's restaurants any time of year.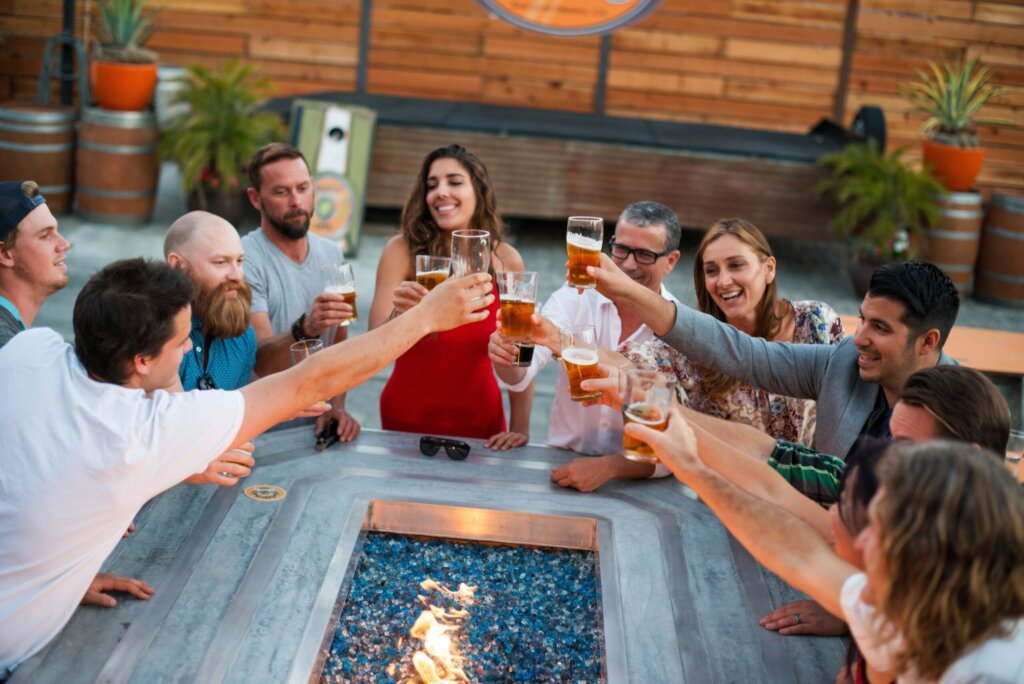 Downtown SLO Shopping
What sort of shopper are you? Perhaps you're a little bit BoHo chic, or maybe straight up luxury is more your style. Whether you enjoy thrift shop finds or prefer the full-service of a high end boutique, you won't leave Downtown SLO disappointed. This guide will show you how to maximize your shopping time in San Luis Obispo. 
Downtown SLO shopping ranges from nationally known retailers to mom and pop shops, so while you're here, don't forget to Support Local whenever you can. 
Pro tip: Marsh, Monterey and Higuera are the main streets that run through town. Thanks to Downtown SLO's walkability, you can use these as starting points for just about anywhere you want to go in town.
Your Home Away From Home
There's a lot to do in Downtown SLO and beyond, from shopping and dining to experiencing the arts and the natural beauty of the Central Coast. Next time you're planning a trip to the region, consider staying in our vibrant little city. We think you'll love it so much you'll want to make it your home for every future trip, too!