This Memorial Day weekend was met with sunshine and revised restrictions – we hope you enjoyed it! However, in order to continue moving forward, we must stay vigilant and respectful of the California State shelter-in-place requirements and social distancing guidelines.
COVID-19 has taken a toll on many in and around SLO and we are thankful our community has remained exuberant and uplifted. Stay involved and invested in our city's health and rejuvenation by staying #SLOTogether.
Cal Poly illuminates its campus in blue to honor frontline workers.
In an effort to recognize frontline healthcare workers and essential workers in San Luis Obispo, Cal Poly will be illuminating various locations throughout their campus in blue. From the Performing Arts Center to the Recreation Center, the buildings are glowing in blue which goes hand-in-hand with the freshly painted blue Cal Poly "P" that overlooks the campus. The lights can be seen every evening until May 31st. For more on this story click here.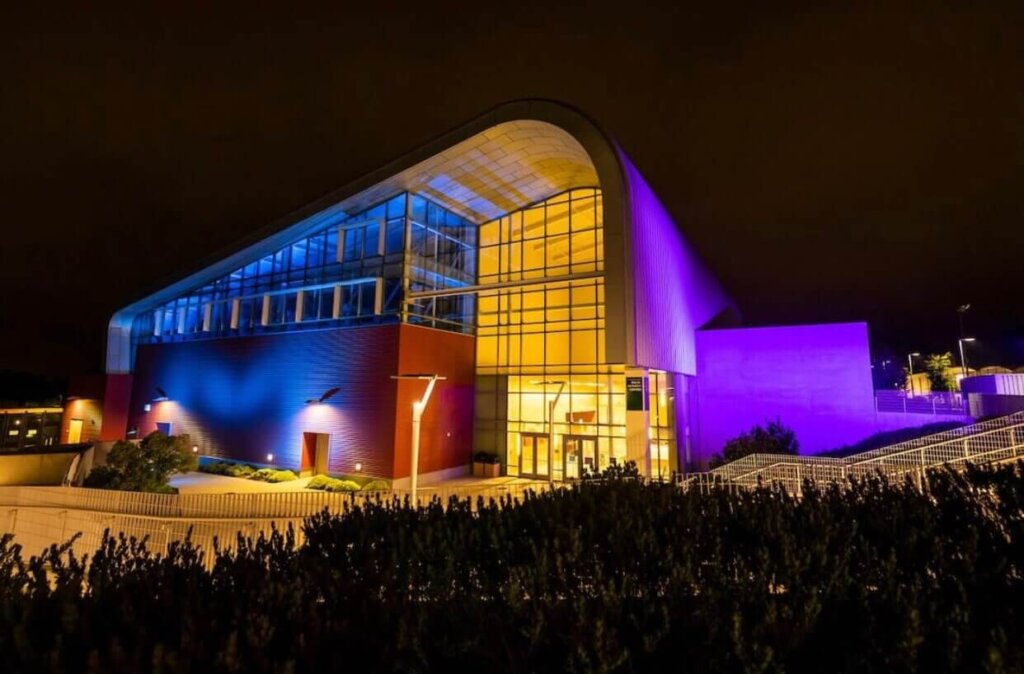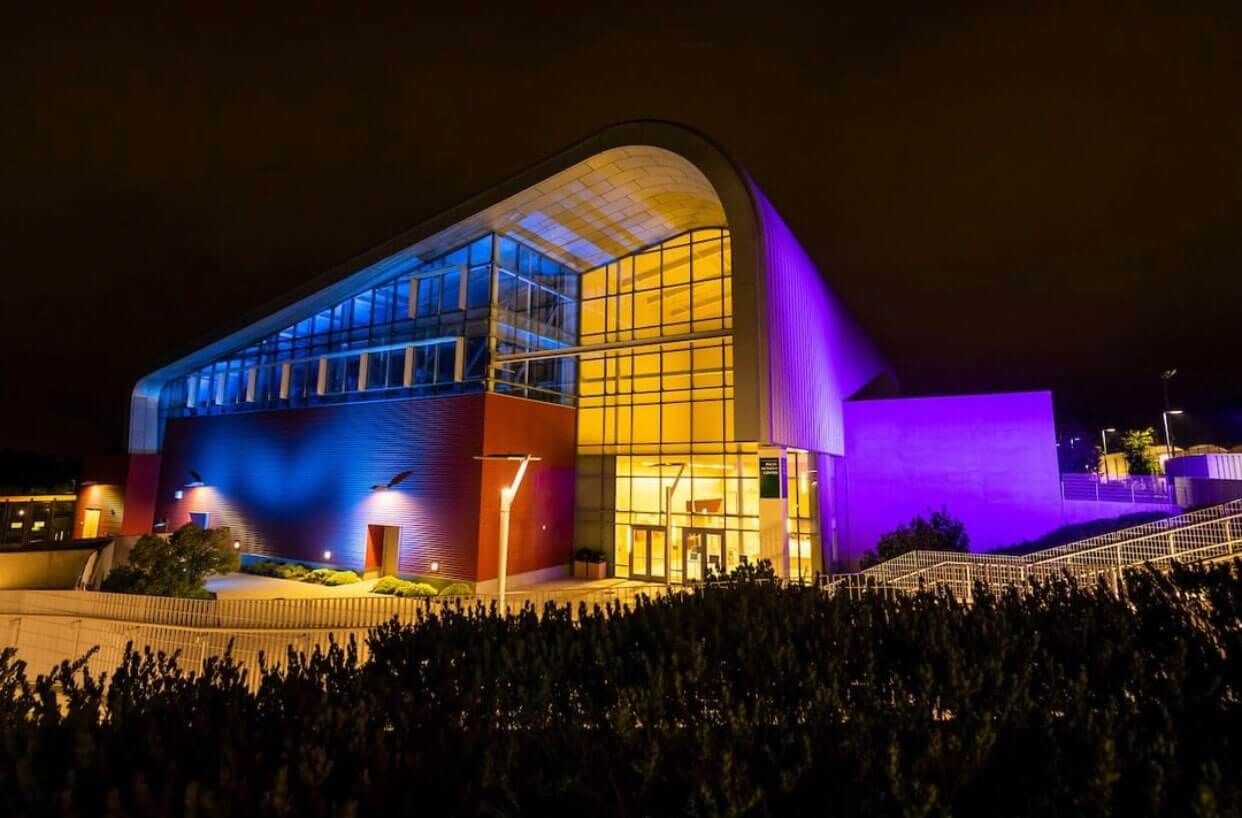 Support local farms with fresh delivered produce.
Harvestly, started by a Cal Poly sophomore, connects boutique producers with San Luis Obispo locals. With our weekly Downtown SLO Farmers' Market out of commission, COVID-19 has posed a significant threat to many local farms and businesses and Harvestly has helped to create a solution.
When you place your order online, your goods will be delivered by a Harvestly worker within 1 to 3 days. And to top it off, 90% of profits from each sale go to the farmers themselves. We encourage you to consider signing up for a produce box today.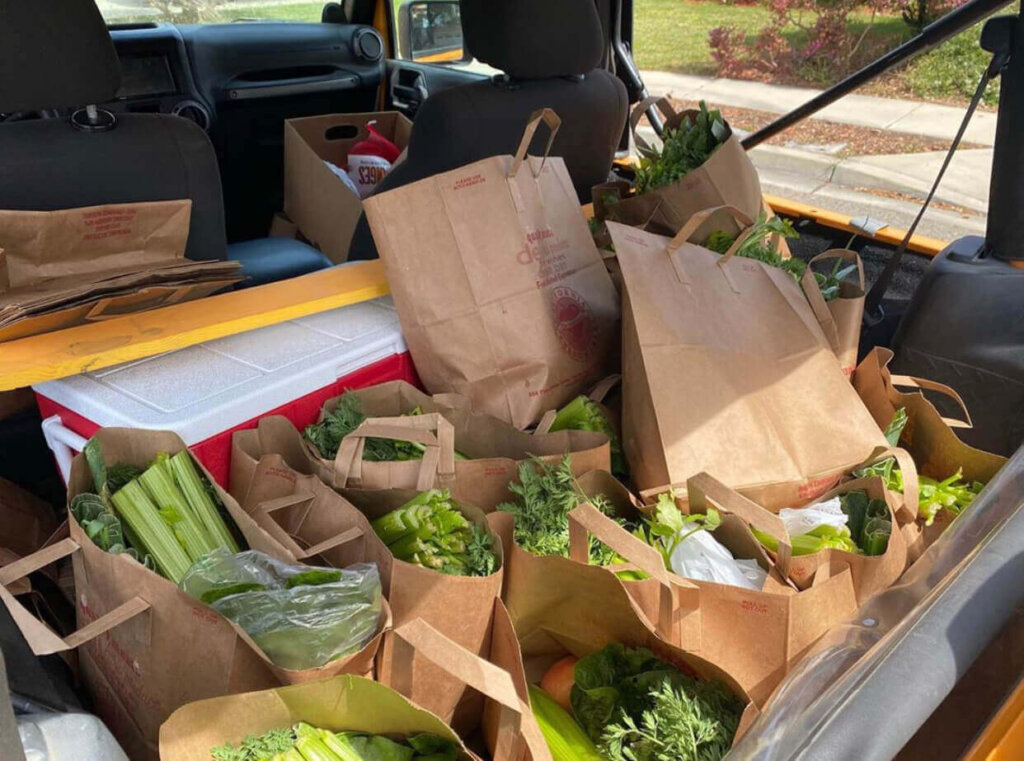 Local resident reimagines Christmas lights to honor frontline workers.
SLO dance studio owner, Ryan Beck, has reworked his family's Christmas decorations to pay tribute to frontline workers. Along with the holiday lights, he also created cutouts of cartoon workers and characters wearing masks and thank you signs for his yard's light display.
While the view is best when parked or driving by, locals are invited to walk by but also abide by social distancing rules. Stop by between dusk and 11 pm at 1619 Pereira Drive in San Luis Obispo.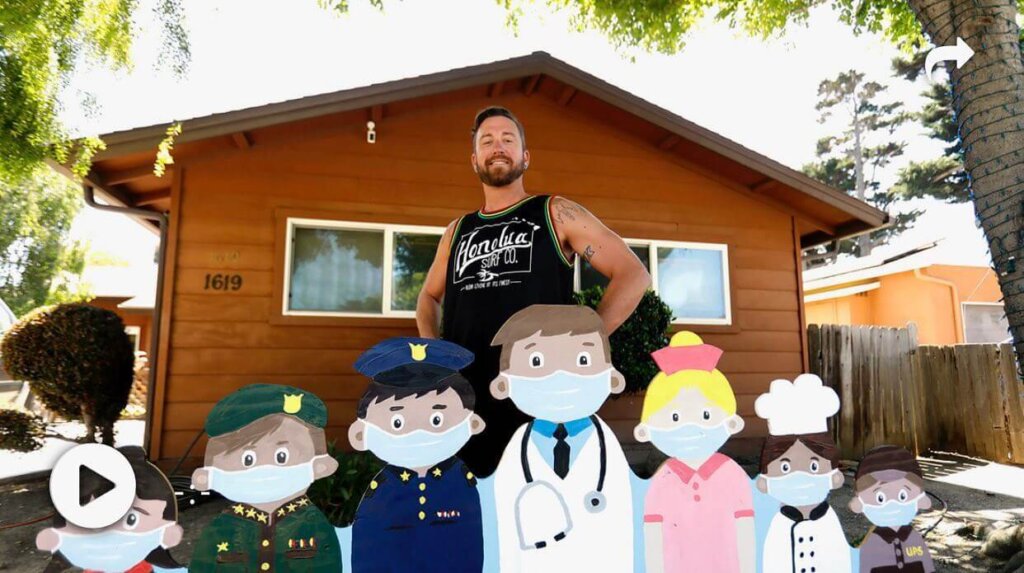 Help local businesses stay afloat – buy a shirt!
Local screen print and embroidery shop, Left Coast T-Shirt Company, has been hit during the pandemic. They are now offering a 50/50 split with local businesses to generate what proceeds they can through their campaign, HereForGoodSLO. The campaign aims to help keep local businesses here for good! Left Coast T-Shirt Company knew they weren't the only local business struggling and started the campaign to truly stand #SLOTogether.
If your business or event has been impacted, contact Left Coast T-Shirt Company to have a shirt dedicated to your business, featured, and listed for purchase. If not, browse the items and show your support by making a purchase of your own.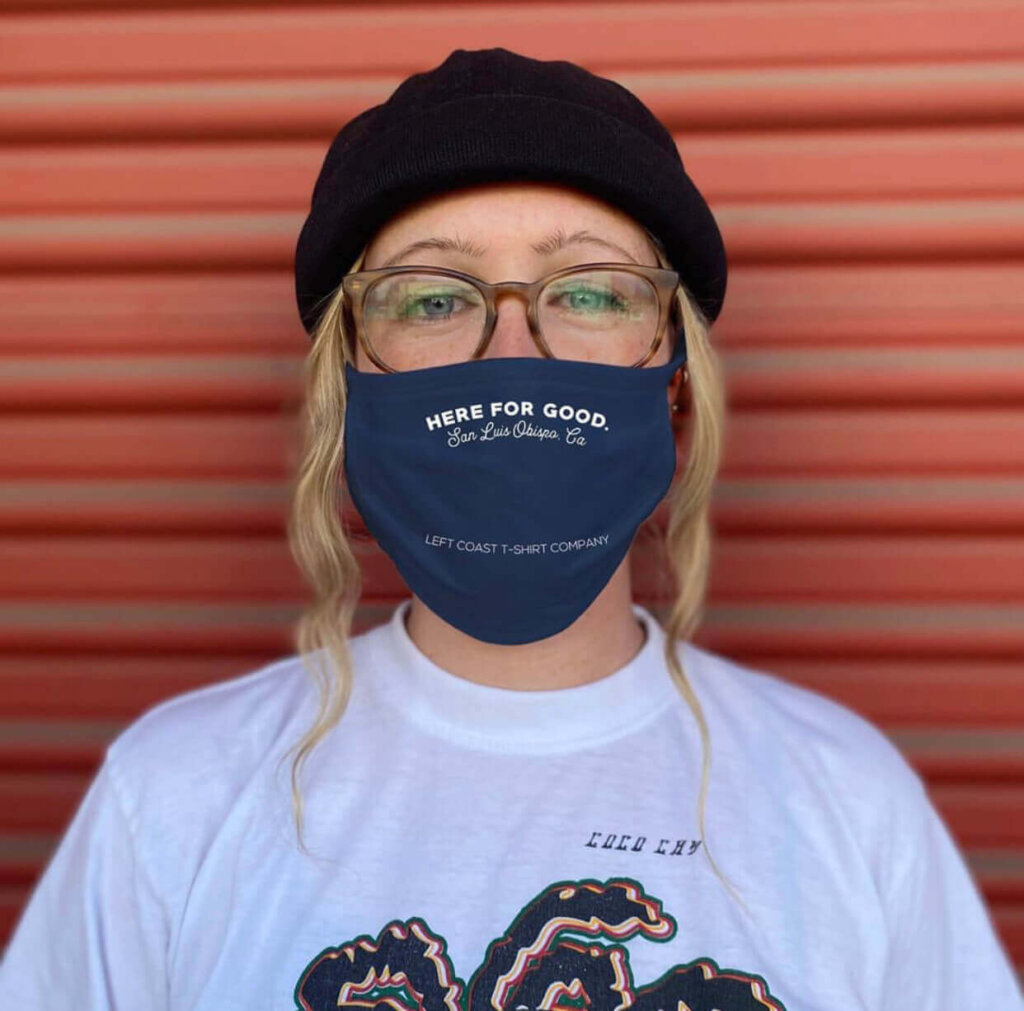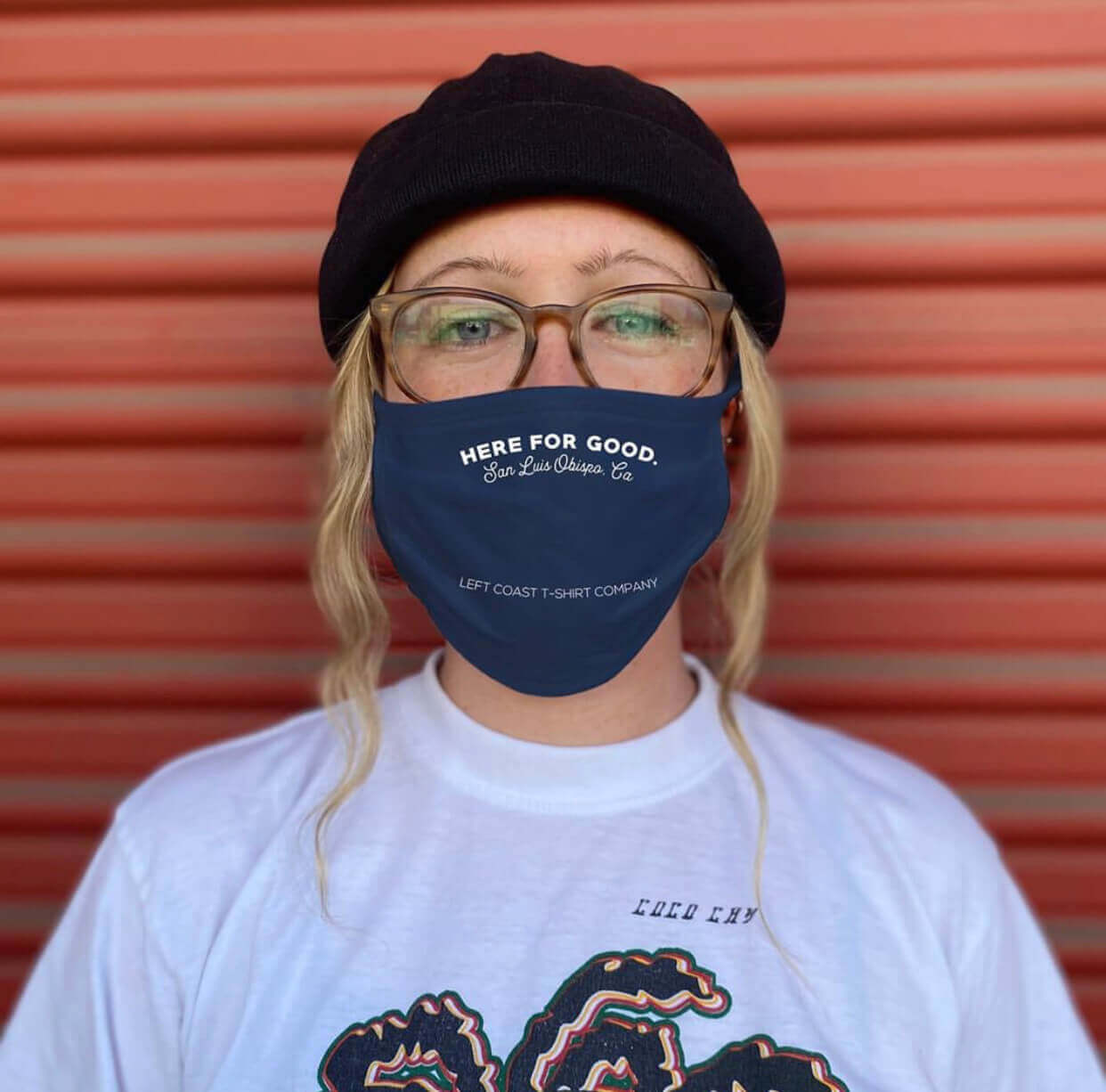 Support local businesses by playing trivia on Instagram!
Sisters Kelly and Christina Paonessa are hosting a live trivia from their home on Sunday nights on Instagram. With 600 followers on Instagram, Slocal Score is the new and fun way to interact with our community. Every week you can compete to win prizes from local small businesses.
Slocal Score aims to remind the community that businesses are still open and need your support. Join the fun Sundays at 6 pm on Instagram!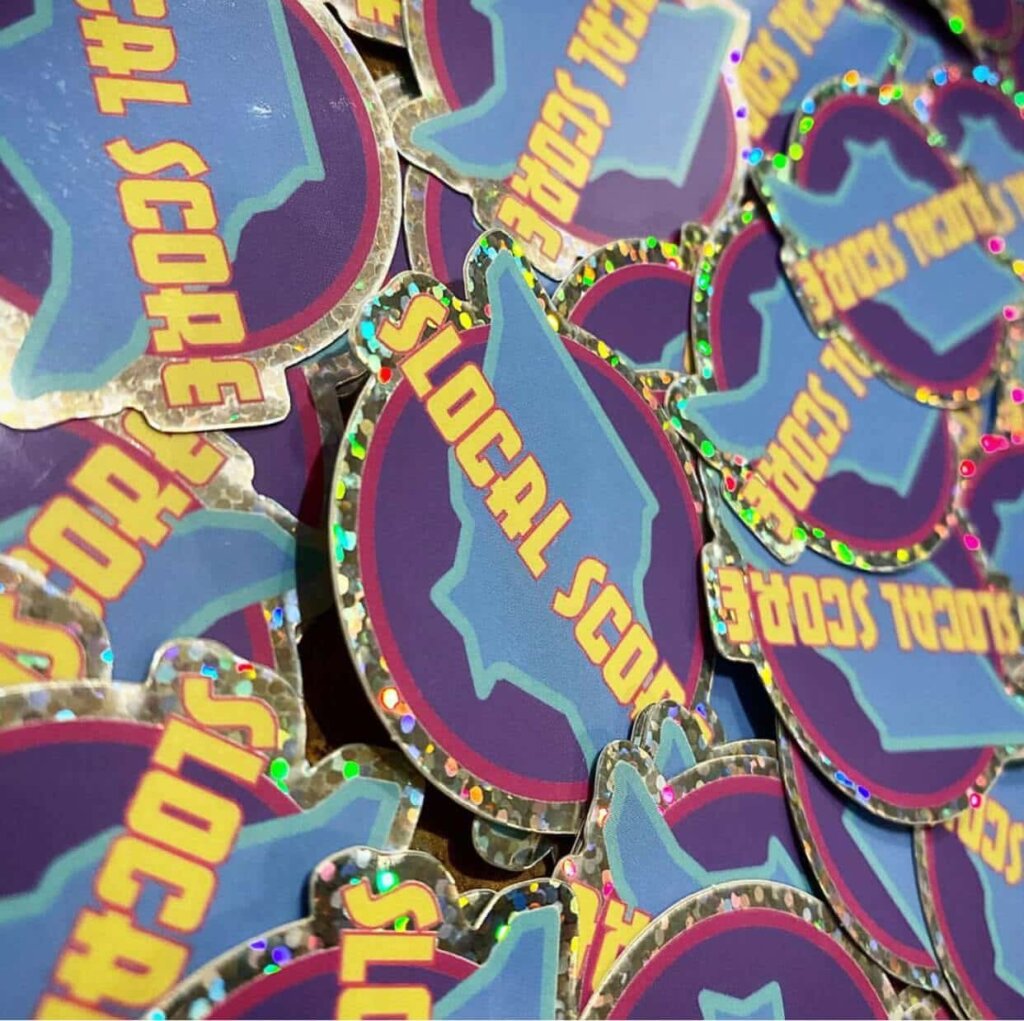 San Luis Obispo is now in Phase 3 – our efforts have been rewarded. Stay optimistic and dedicated to our recovery. We can do this and we can rebuild. Remember to stay #SLOTogether!