With Valentine's Day just around the corner,  what better way to celebrate than by posting up with your loved one at one of San Luis Obispo's most iconic hot spots for a little romancing? With a year-round Mediterranean climate and close proximity to breathtaking beaches, accompanied by a vast amount of open space and absolutely iconic sunsets— SLO provides an optimal place for you and your significant other to explore, together.
Downtown San Luis Obispo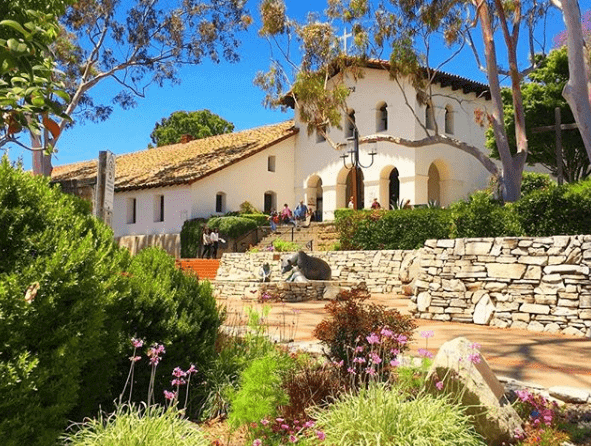 Let's just say here in SLO, we know a thing or two about ambiance. With our quaint tree-lined streets and pedestrian-friendly downtown district, along with our desirable year-round weather, this historic center of town provides the perfect backdrop for any love story. Stroll down the quaint Higuera Street for your shopping fix. Or, jaunt through San Luis Obispo's Mission Plaza and take in its unique history and beautiful Spanish style Mission architecture. Then head next door to Luna Red or one of SLO's other charming restaurants for a romantic dinner al fresco. 
Top of Cerro San Luis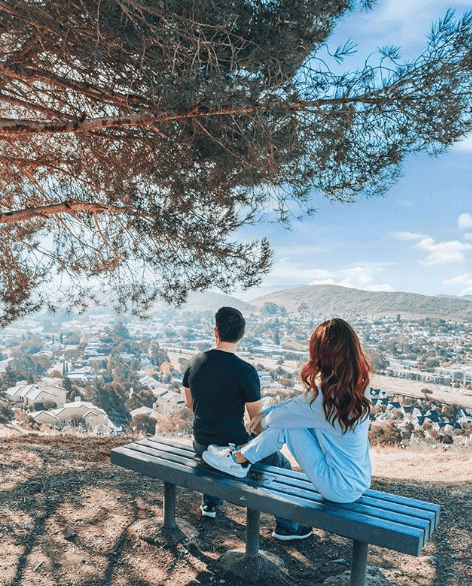 Calling all outdoor enthusiasts! If you're looking for an adventure of a lifetime in this open air playground, we've got the perfect place to be swept off your feet: Cerro San Luis. Embark on a scenic hike up to the top, one of SLO's most popular peaks for hiking and incredible views. Take in the astonishing panorama of downtown SLO nestled between the Central Coast's iconic hills. Grab your honey and hit the trail in the early morning to enjoy a legendary sunrise that will make you feel some sort of way!
Edna Valley Wine Region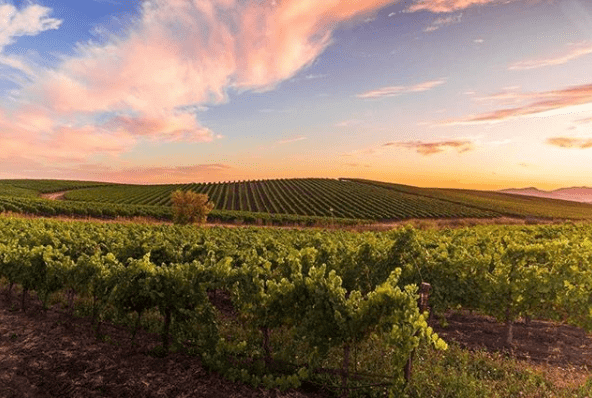 Located to the south of San Luis Obispo just past SLO's regional airport, Edna Valley offers endless vineyard-lined rolling hills coupled with an extensive amount of wineries specializing in cool-climate varietals like Pinot Noir and Chardonnay. With a recently heightened level of sophistication brought on by an influx of winemakers from around the world, it's the perfect spot to wine and dine alongside your lover. Grab a cheese board, or picnic supplies at a local spot like Farmhouse Corner Market, and head to one of the many wineries for an afternoon of wine-ing and dining like no other.
Prefumo Canyon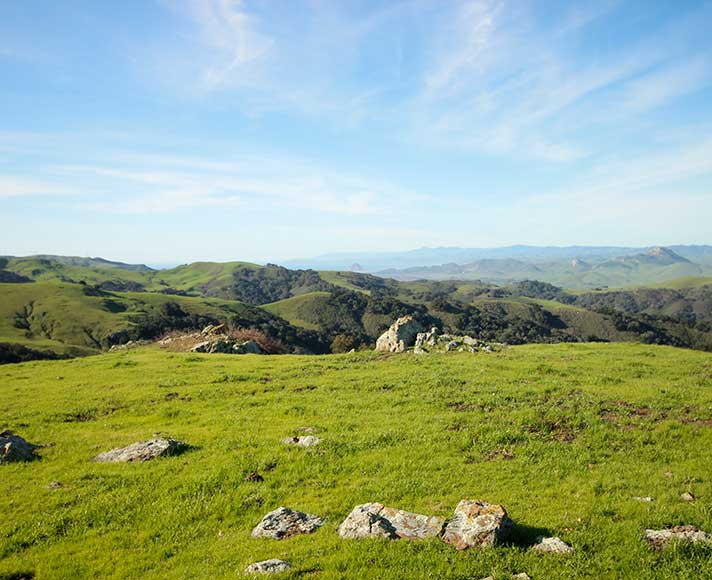 Prefumo Canyon is undeniably one of the most majestic places in San Luis Obispo to fall even deeper in love. Make Prefumo Canyon the center of your romantic journey by taking a drive to the top of the canyon, and take in miles of unspoiled country and ideal views. Stop anywhere along the scenic drive and spend quality time with your loved one. And, don't forget to snap a pic for your ever-so-charming #ShareSLO moment!
Pro tip: Prefumo Canyon looks especially magical during springtime as it turns vibrant shades of green!
Terrace Hill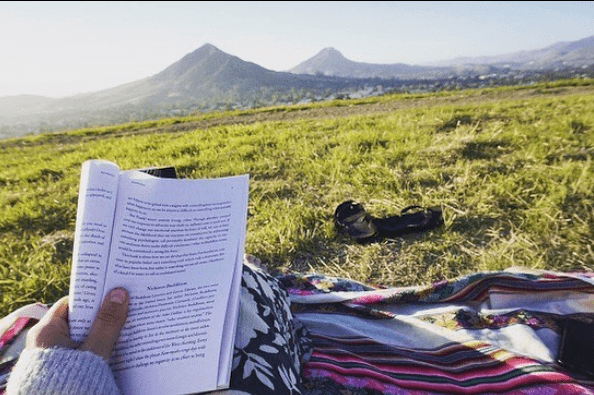 Looking for a short hike with a legendary view well suited for beginners and seasoned hikers alike? Grab a picnic blanket and some provisions and look no further than Terrace Hill in San Luis Obispo. Enjoy the quick quarter-mile saunter with your loved one and take in one of the most well-known views in town, overlooking the charming town of SLO. Make it even more magical by hitting the hill during sunset and watch the breathtaking West Coast sunset make its way down into the night— you'll never be the same! 
We're all a sucker for a good love story, so why not continue yours here? Come feel the echoes of romance echo through the air and take advantage of this unique time of year in San Luis Obispo. Book your romantic getaway this winter at one our many charming hotels and take advantage of all the romance in San Luis Obispo.