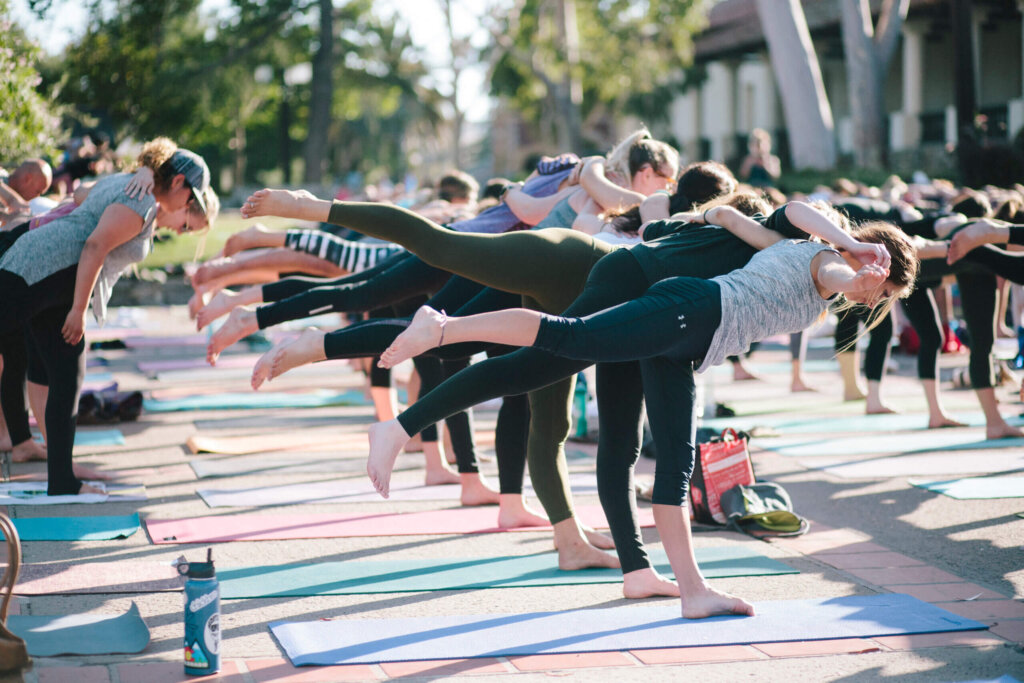 Everyday Wellness in San Luis Obispo
Vacations are good opportunities to slow down, kick back and let loose. But for some travelers, staying busy is a good thing–especially when fitness and health are staples in your everyday life!
Maybe you've got an ongoing routine to follow. Maybe you're just starting a new health regimen and want to keep your goals on track. San Luis Obispo is the perfect place to practice wellness, however you define it: mind, body and spirit.
Get in your workout, hit your macros, practice mindfulness–there are a hundred different ways to make every day your best day in SLO, whether you're here to take it easy or ramp it up (or a bit of both).
Mind
We think the entire city is one big "happy place," but if you're looking for something more specific, you can't go wrong with SLO's dozens of parks and green spaces. On any given day, you'll see locals walking their dogs, picnicking, practicing yoga and putting public courts and fields to good use.
Surrounded by bamboo and stone lions, Cheng Park is a great place to clear your mind. Rest in the shade of the Chinese gazebo and enjoy the fragrance of passion flowers. The creekside trail at Johnson Park is perfect for biking or walking. You could argue that Laguna Lake Park is more dog-oriented (it is an off-leash park) but we think its sprawling green fields, migratory waterfowl and pedestrian trails make it an excellent destination for relaxation.
Once you've cleared your head, consider refilling it at one of San Luis Obispo's local museums. Get acquainted with SLO's past at the History Center (and be sure to explore its historic gardens). The Railroad Museum in the Railroad District lets visitors get up close and personal with railroad artifacts and other relics of the era. Traveling with youngsters? Don't forget to stop by the SLO Children's Museum for hands-on exhibits, arts & crafts and engaging outdoor equipment.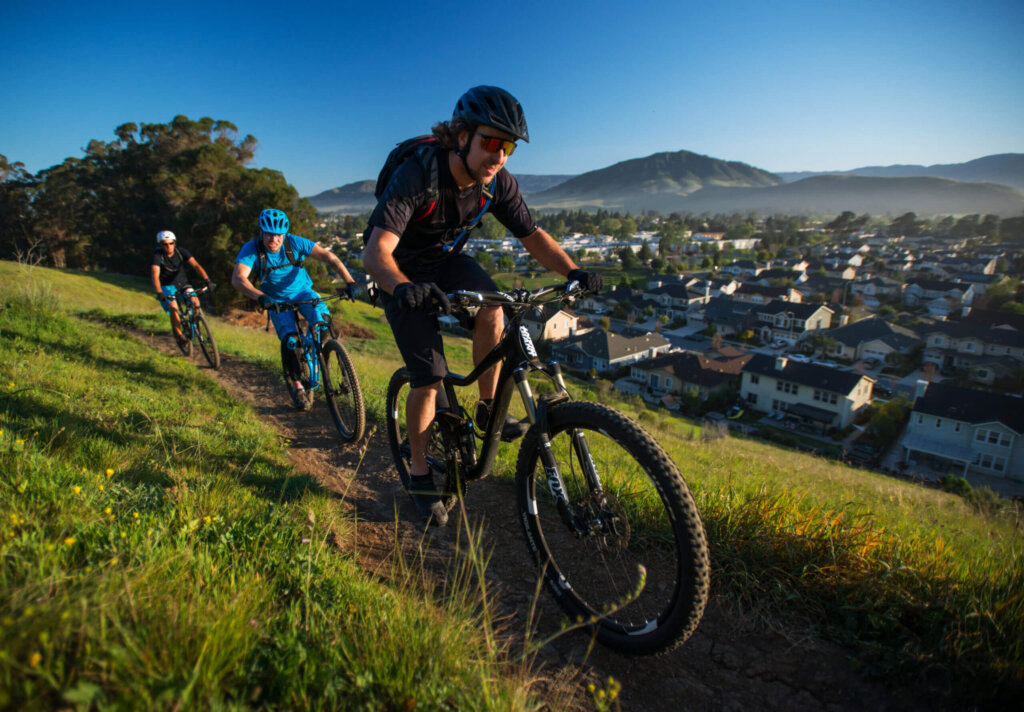 Body
You've fed your mind–now don't forget to feed your body with wholesome food and plenty of exercise. It's easy to do both in San Luis Obispo, where many of our favorite eateries are within walking distance of local hiking and biking trails.
Hikers of all ages and experience levels can find a challenge (or take it easy) at Cerro San Luis Natural Reserve. The trailhead is located near Madonna Inn, a famous local lodging option with delicious dining options: Copper Cafe and Alex Madonna's Gold Rush Steak House.
Visiting a student at Cal Poly? Consider packing your bike and helmet: Stenner Springs Open Space is a beautiful place to stretch your legs (that is, if you still have energy after touring campus and the Poly Canyon Design Village). Refuel at Neighborhood Acai & Juice Bar right around the corner.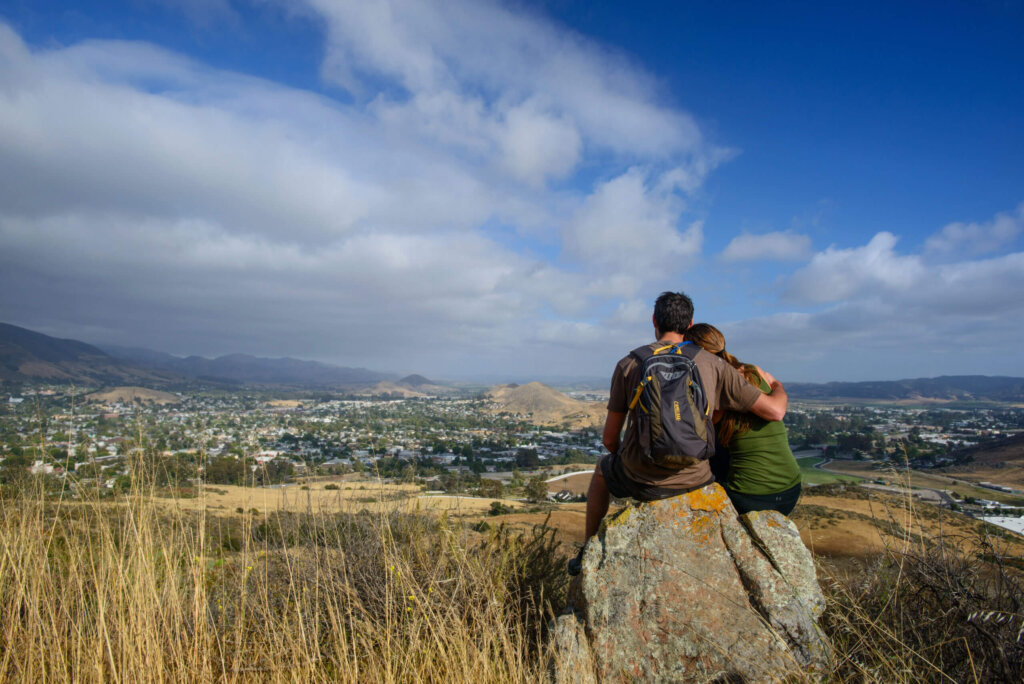 Spirit
What's wellness without a little soul food? (Figuratively speaking, unless you're craving something from Bon Temps Creole Cafe.) Nourish your artistic side at one of SLO's many theaters, art galleries and vineyards, which often play host to yoga and painting sessions.
Downtown San Luis Obispo is your ultimate destination for independent galleries like Hands Gallery and Just Looking Gallery. Stick around for Art After Dark on the first Friday of every month. Feeling inspired? Sign up for a class at Anam Cre Art Studio or the SLO Museum of Art.
Dancing, musicals, concerts and even the occasional stand-up comedian–you'll always find something new on local stages. The SLO Repertory Theatre specializes in professional, year-round live theater, while the Performing Arts Center is our go-to for live music and concerts ranging from classical to contemporary.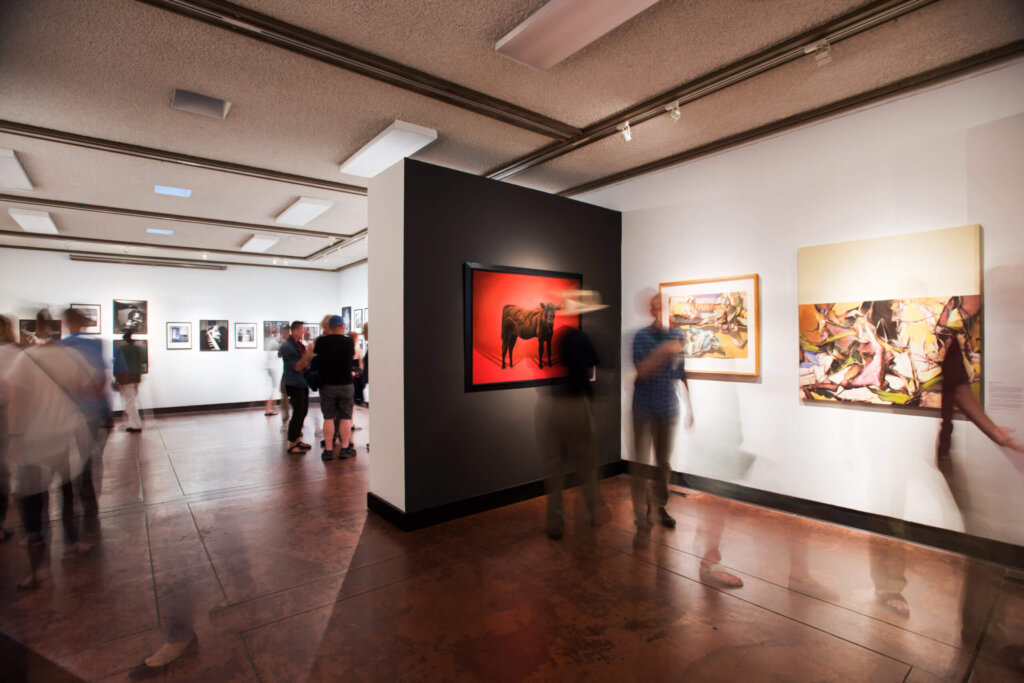 Share your wellness tips or show us how you're caring for your mind, body and soul with #ShareSLO.
Know what feels almost as good as all this? Getting rewarded for staying in SLO during the MidWeekend! Get $100 to spend on wholesome food, cool exhibits and immersive concerts when you book and stay Sunday – Thursday. Learn more here.