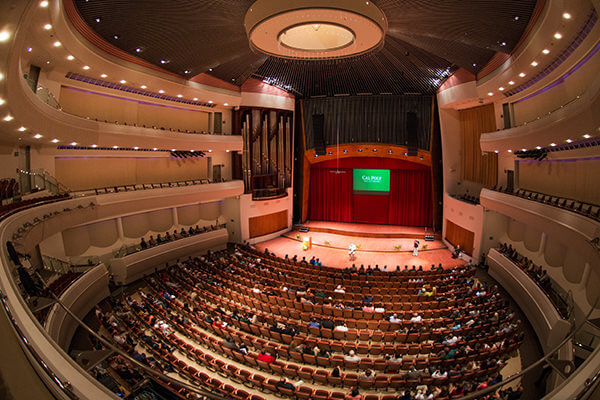 Performing Arts Center San Luis Obispo (PAC)
Details:
Opening in 1996, the Performing Arts Center San Luis Obispo (PAC) is a state-of-the-art venue located on the Cal Poly campus showcasing over 150 performances each season. More than a dozen local in-residence arts organizations host performances at the PAC, along with national and international touring acts presented by Cal Poly Arts and other event promoters. Venues in the Performing Arts Center include the 1,286-seat Harold Miossi Hall, the 500-seat Alex & Faye Spanos Theatre, and the multi-purpose Pavilion holding up to 200 people.
Created as a partnership between the City of San Luis Obispo, Cal Poly, and private donations through the Foundation for the Performing Arts Center, the PAC serves to actively support local arts groups, provide exceptional experiences for patrons and clients, and encourage facility use for high-quality, diverse arts events from around the world.
Website
Features
Performing Arts & Dance Studios