Get ready to paint the town red, blue and every color of the rainbow this ARTober! San Luis Obispo is celebrating Arts & Humanities Month all October long with some incredibly creative events, a new musical installation in Mission Plaza in the heart of downtown, and a grand-prize giveaway you won't want to miss.
The city of SLO has a thriving arts and culture community, from live performances and concerts to numerous public and private galleries and museums to a robust collection of more than 100 pieces of public art on display 24-7 throughout the city. San Luis Obispo loves color and creativity, and ARTober is all about celebrating that!
With art and culture at every turn, there's a little something for everyone to enjoy this ARTober. Let this handy guide serve as both your calendar and map, leading you around all the different ways you can make the most of ARTober in SLO.
Piano in the Plaza
You'll find the centerpiece of ARTober – or maybe we should say masterpiece – right in the heart of downtown San Luis Obispo in Mission Plaza. Our new Piano in the Plaza installation features a colorfully painted piano that will live in the community gathering space all month long. We'll invite pianists from the region to sit down and perform during ARTober, filling the plaza with beautiful music.
Want to step up and take a turn tickling the ivories yourself? By all means! Experts, beginners and just plain enthusiasts are welcome to make music, too. The Piano in the Plaza will be open to the public during regular downtown dining hours, from 9:30 a.m. to 7:30 p.m. daily.
Painted by Missy Reitner-Cameron, the Piano in the Plaza is as striking to look at as it is to listen to. We hope its colorful design strikes a chord with passersby!
Experience ARTober Giveaway
To encourage all you arts and humanities lovers out there to visit and take advantage of the incredible array of artistic experiences available to you in SLO, we've also planned a fun giveaway contest. All you have to do is enjoy art in our community this month, and the first 500 participants will get a free tote bag and will be entered to win our artfully crafted grand prize.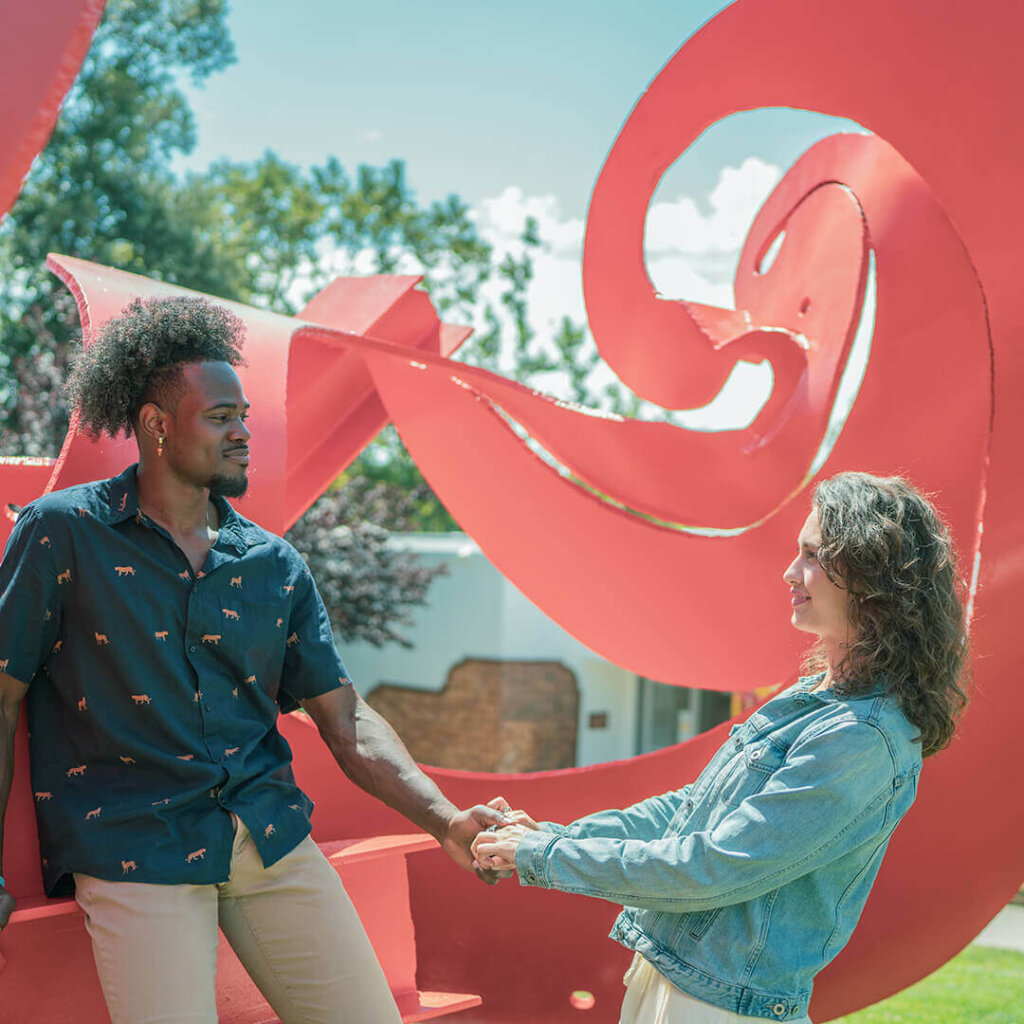 How to Enter & Win!
Step 1: Visit at least three arts or cultural experiences in SLO between Oct. 1 and 31 and document it. Take a photo on your phone, keep a receipt, ticket stub or brochure, or show us some similar proof you visited. Consult the list of experiences below to get inspired.
Step 2: Bring your documentation to the SLO Chamber Visitor Center at 895 Monterey St. downtown, and show us what you visited.
Step 3: Receive a free ARTober tote bag, plus get entered to win the ultimate GRAND PRIZE!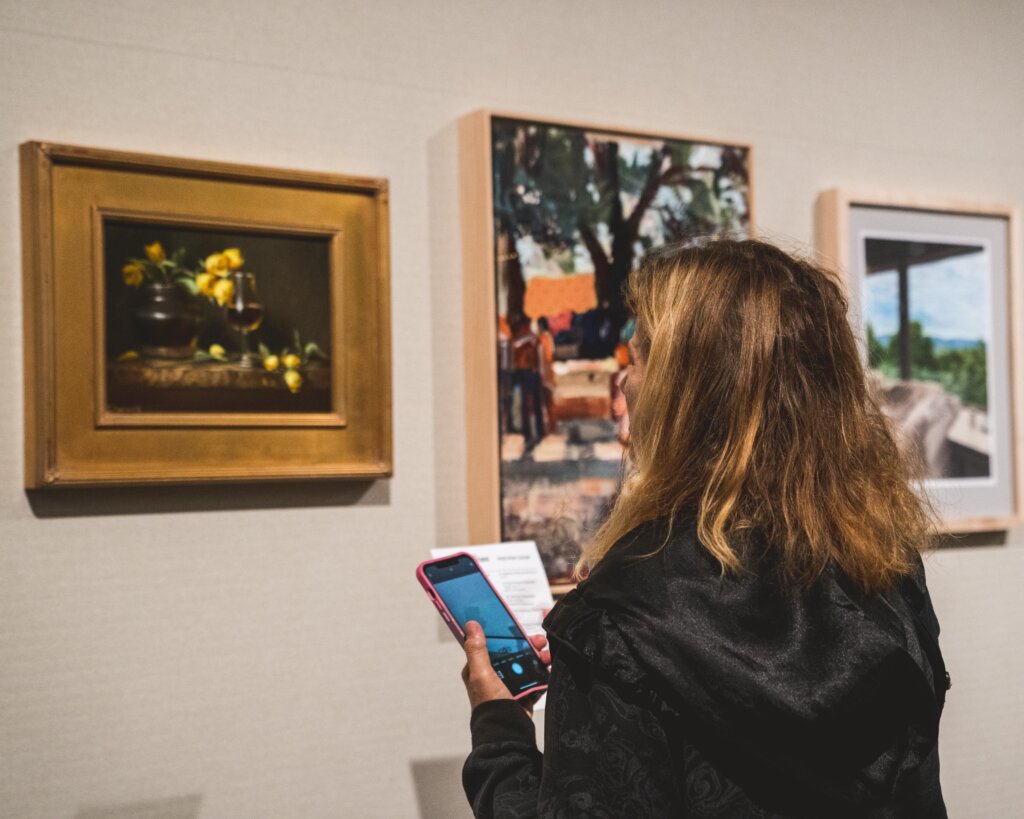 ARTober Experiences
So you know you need to visit at least three art or culturals experiences to enter our giveaway, but what does that mean? Well for one thing, they need to be in SLO, at Cal Poly or at Cuesta College to count. Other than that, get creative! There are so many ways to Experience ARTober. Here are some ideas:
Visit a museum, gallery or cultural center, like:
Need even more ideas?
Here's a week-by-week guide of creative events happening all month long.
OCTOBER 1 – 7
OCTOBER 8 – 14
OCTOBER 15 – 21
OCTOBER 22 – 31
Those are just a few of the ways you can Experience ARTober. Have a wonderful time exploring all the inspiring events, from canvas to community, this ARTober!