While San Luis Obispo may be small in size, there is no shortage of interesting facts about SLO. From haunted places—to Hollywood heartthrobs—to a bad "Wild West" reputation—our history has something to pique everyone's interest. We're talking about SLO facts so fascinating, you won't be able to resist hitting that "share" button on your social feed, especially the vast list of movies filmed in San Luis Obispo.
The City of San Luis Obispo was found by a group of lost Spanish Padres
Back in the Alta-California exploration era, a group of Spanish missionaries were headed to Santa Cruz and ended up lost on the Central Coast. They decided to settle when they found the ideal location alongside present-day San Luis Creek—which still remains one of the main cultural centers of our town.
San Luis Obispo was originally called "Tiger Town" due to its lawless nature
SLO boasts safe streets and a low crime rate, but that has not always been the case! Back in the days of stagecoach bandits and cowboys, San Luis Obispo had a bad reputation for complete lawlessness. In the 1800s, it was referred to as "Barrio del Tigre," or "Tiger Town" in English. In fact, the Cuesta Grade was a hotspot for unexplained murders and stagecoach bandits. Side note: The San Luis Obispo High School mascot happens to also be a tiger—we see what they did there!
The "Motel" was actually invented in San Luis Obispo
The concept of the "Motor Hotel" or "Motel" began to evolve as auto-travel started to ramp up in the early 1900s. San Luis Obispo's convenient location, situated halfway between Los Angeles and San Francisco, boded well for a spot where road trippers could spend the night along with their vehicles. The Spanish-style Mo-Tel Inn was in service from 1925 until closing doors in 1991. In its time, it was the stopping point of many infamous road trips—in fact, Marilyn Monroe stopped at the Mo-Tel Inn during her honeymoon with Joe DiMaggio.
SLO was the first town to ban smoking in the entire country
Back in 1990, the City of San Luis Obispo passed an ordinance banning smoking in public areas, making it the first town in the United States to do so.
The first movie theater to be completely solar-powered was in San Luis Obispo
No really—it' true! The Palm Theater in San Luis Obispo became the first solar-powered theater in the United States back in 2004 when they installed 98 solar panels. The Palm Theater is located in SLO's Historic Chinatown District and is still a popular spot to catch a film.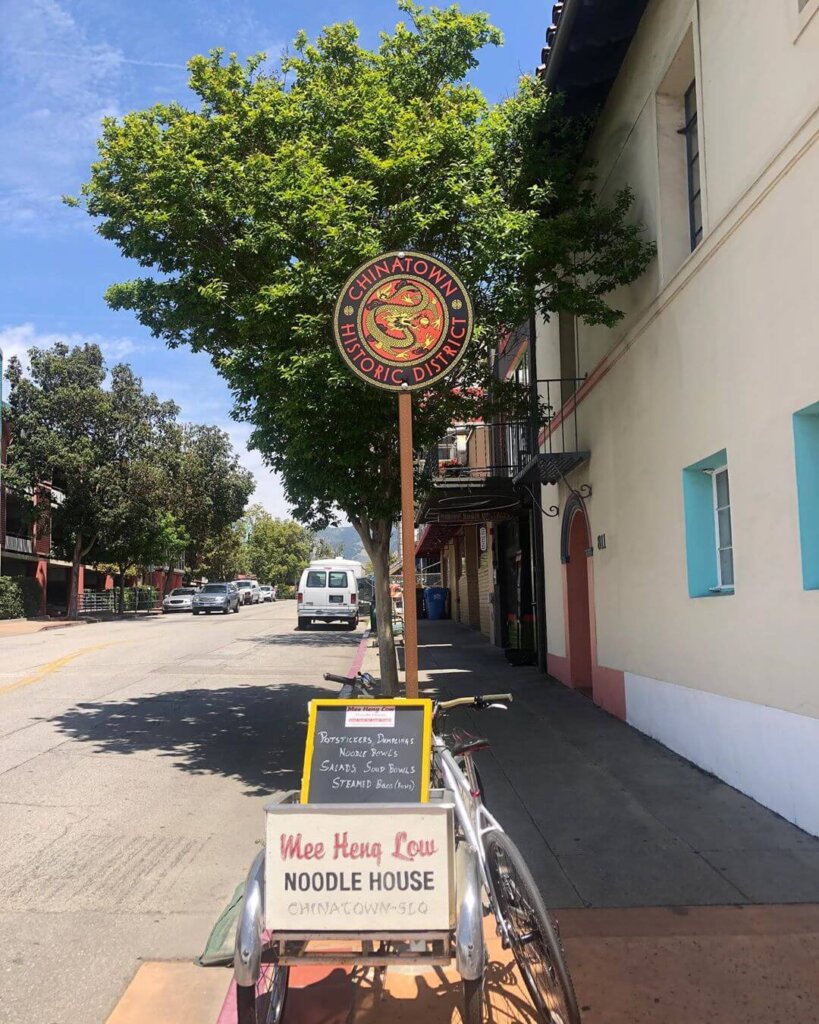 SLO has a haunted orphanage—maybe!
Although currently abandoned and condemned, Sunny Acres opened up in 1931 as an orphanage for local children. However, with so many of the children being deeply troubled, it soon evolved into a juvenile detention facility. Their reputation became worse and worse as it began to be known for unjust treatment, metal detaining chairs, and an unkept facility. As Sunny Acres' public image declined, it turned into a jail-like holding cell for only the worst of youth. Stories of echoing footsteps, screams, flickering candles and slamming doors give way to a haunted reputation like no other place in town.
Hollywood Heartthrob Zac Efron was born in San Luis Obispo
Long before starring in Disney Channel's breakout hit, High School Musical, Zac Efron was born at Sierra Vista Regional Medical Center on October 18, 1987. With much of his family still in the area, locals are said to see him around from time to time. Now that's historical!
Weird Al Yankovic started writing his infamous songs while attending Cal Poly
Known for his comedic musical parodies, Weird Al Yankovic, started his fruitful career in showbusiness at KCPR radio station while pursuing a degree in Architecture at Cal Poly, San Luis Obispo.
There is an entire Canyon in SLO filled with abandoned architectural structures
Speaking of Architecture, Poly Canyon—a canyon located just behind the Cal Poly campus— has an Architecture Graveyard, where students and visitors can explore the remains of architectural projects from the college.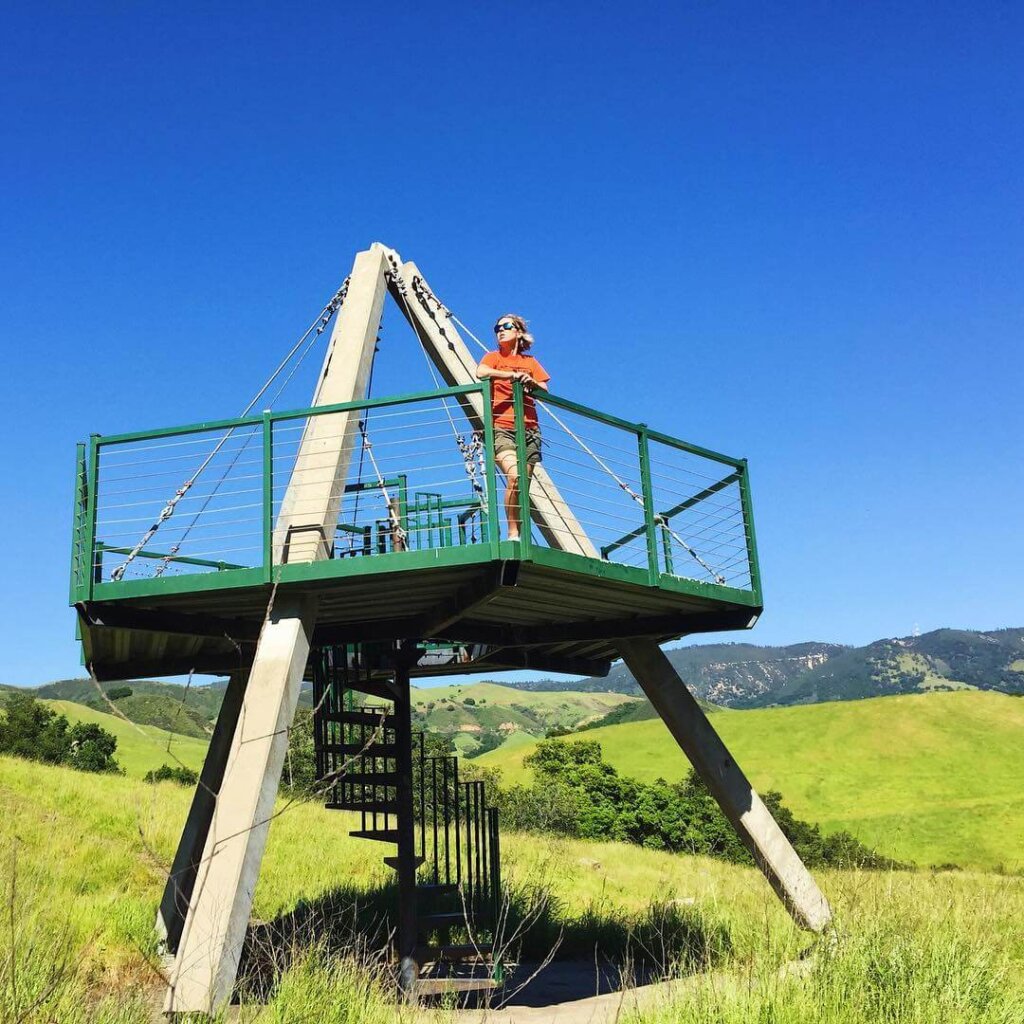 Speaking of Cal Poly, Jamba Juice started out as a Cal Poly senior project
Before adopting the world-famous Jamba Juice name, Juice Club started out as a Cal Poly senior project by Kirk Perron at Cal Poly, San Luis Obispo. Perron was an avid cyclist and health advocate.
San Luis Obispo had the "Biggest Marti Gras" parade west of the Mississippi
Back in 1979, a couple from New Orleans started what would become one of the largest Marti Gras parades of its time. Before it was canceled due to local complaints, the parade would draw between 18,000 and 35,000 to Downtown San Luis Obispo.
Oprah declared San Luis Obispo the "Happiest Town in USA"
In 2008, San Luis Obispo garnered national attention when the city was featured on Oprah for being the "Happiest Town in the USA." Hey—we'll take it!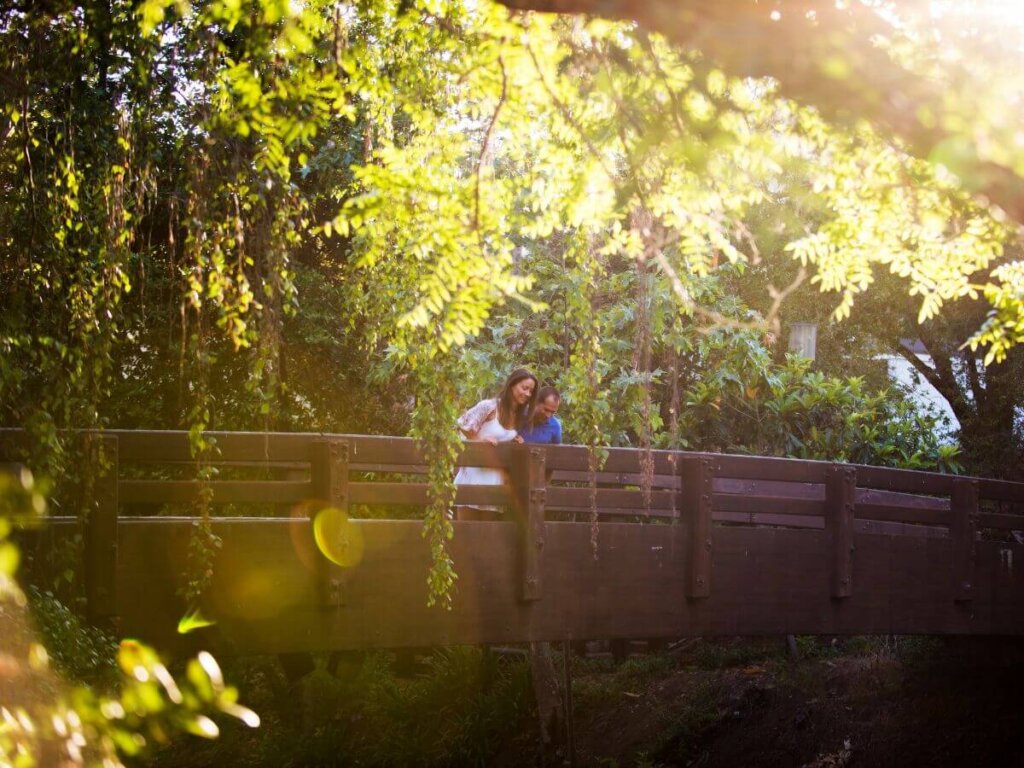 Nobody really knows the backstory behind the giant gum wall in the middle of Downtown
Local historians have never really been able to pinpoint the exact beginning of the local landmark, Bubblegum Alley. Some think the 15-foot high by 70-foot long gum lined alley originated as a rivalry between local high school and college students. Others just believe that it started as a San Luis Obispo high school tradition just after WW2.
The SLO Farmers' Market was born out of youth "Cruising"
Decades ago, youngsters used to drive down Higuera Street as a hobby. Business owners decided it was a resolution to block off the streets with a rib cook-off. Well, it worked! Now we have anywhere between 2,000 and 7,000 Farmers' Market visitors every Thursday evening from 6 p.m. to 9 p.m. The City did a similar thing with Monterey Street in the 1970s by establishing Mission Plaza to stop the influx of traffic, which has become a central meeting spot and event location for the town.
Curious to learn more about San Luis Obispo? Appease your curiosity and book a San Luis Obispo vacation.