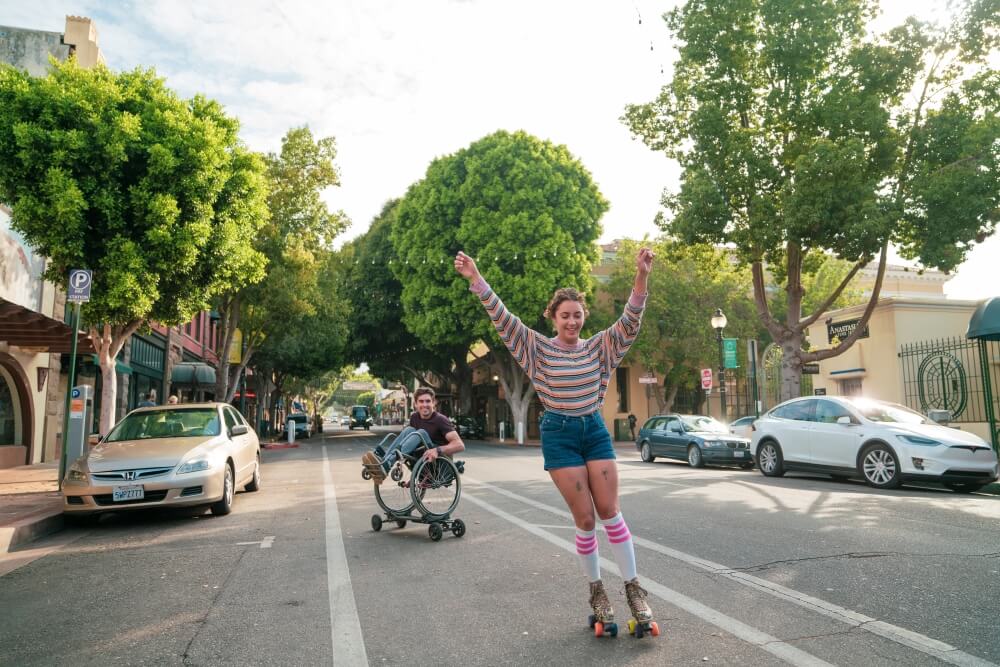 A Budget-friendly Guide to San Luis Obispo
The best things in life, as they say, are free. There's no place where that's more true than right here in the charming heart of the Central Coast — San Luis Obispo. From day hikes to strolling around town to public art and all the sunsets you can consume in one trip, you're in for a treat when you visit us. Ready to spend time, but not a lot of money? The list below is made just for you.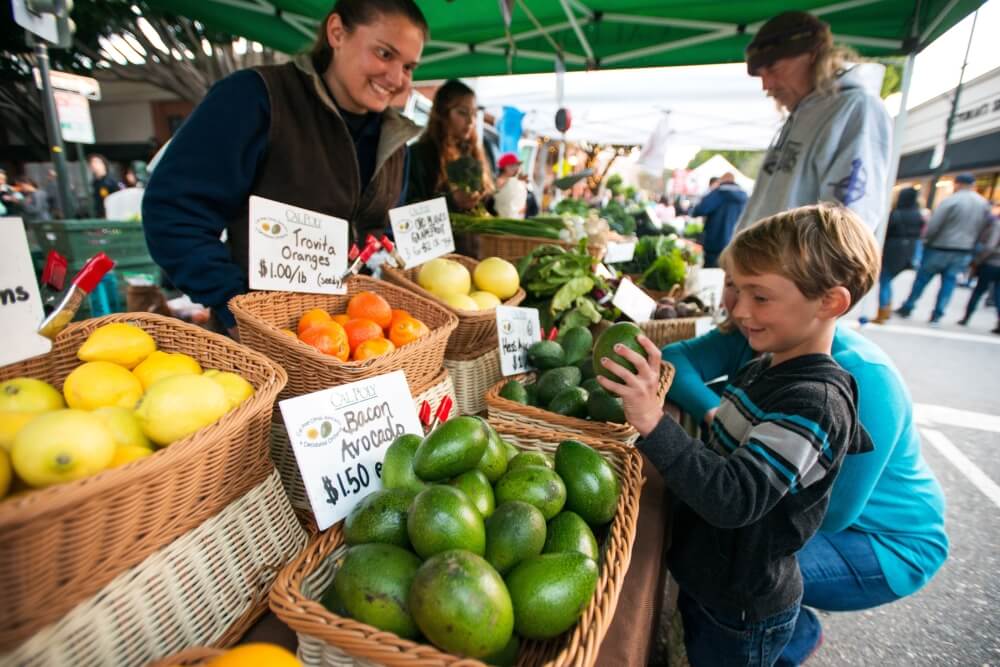 Downtown SLO Farmers' Market
What better place to stock up on locally-grown produce, flowers, dinners and handmade goods than the Thursday night Downtown SLO Farmers' Market? Featuring affordable produce, fresh-from-scratch meals (most under $10) and free, live entertainment, the farmers' market is the gathering place for those who want to truly experience what San Luis Obispo is all about. Enjoy corn on the cob, delicious tri-tip sandwiches, grilled teriyaki chicken, pizza and other affordable eats at this event, which takes place year-round every Thursday across five blocks of downtown from 6 p.m. to 8:30 p.m. in the winter, and 6 p.m. to 9 p.m. in March through October.
Sunsets in SLO
Whether you're sitting atop Terrace Hill or Valencia Peak on Montaña de Oro, our local peaks are — pardon the pun — the absolute pinnacle of sunset viewing on the Central Coast. See the coast, the town, the surrounding hills and just soak in the tranquility of dusk as the sun gently sets on another gorgeous day in San Luis Obispo. Pack your picnic and let Mother Nature put on a show. Find more spots to catch the sunset right here. (Note: once the sun has set, it's time to pack up for the day, as it's not legal to hike at night).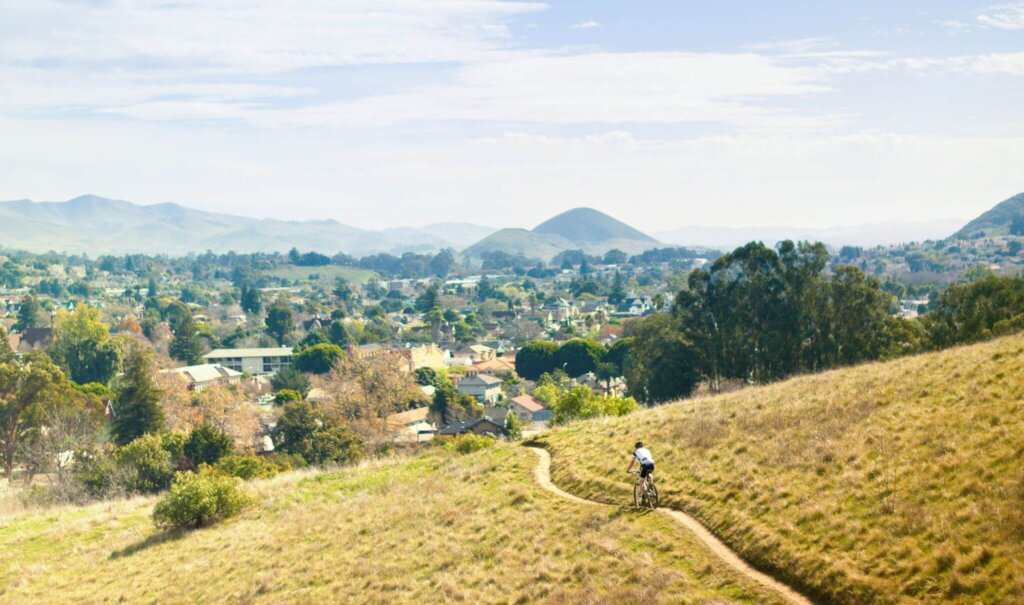 Outdoor Adventures Galore
If you're taking in a sunset, there's a chance you'll need to hike a little to find the perfect, peaceful spot to kick back and watch nature put on a show. That's totally fine here because we offer trails that range from simple strolls to more challenging hikes to suit every type of visitor. Take a 5.3-mile hike up Reservoir Canyon where you'll encounter SLO County's largest waterfall before being treated to a 360-degree panoramic view from a swing.
Want to go for a run? Poly Canyon offers a 6.2-mile loop for joggers, but you can always go for an easy nature walk with the puppy, as this is a popular spot for both runners and walkers alike. While you're there, visit the unique Poly Canyon Design Village, situated on Cal Poly's campus and featuring structures and projects from past students. Many have tried to put into words what it's like to visit, but let's just say some things are best seen in person!
If you're visiting with family and friends, the younger members of your party might get a real thrill at Sinsheimer Park. With slides, a zip line and climbing wall, this is truly a place with something for everyone with an adventurous (and frugal) spirit. The park also features a disc golf course, swimming pool and tennis courts. On Southwood Street, Johnson Park has picnic tables, a hoops court and ample facilities for a family afternoon of free fun. Oak Street's Santa Rosa Park features the epic SLO Skate Park. Ramps, stairs, rails and multiple bowls round out this skateboarder's paradise, whatever your skill level.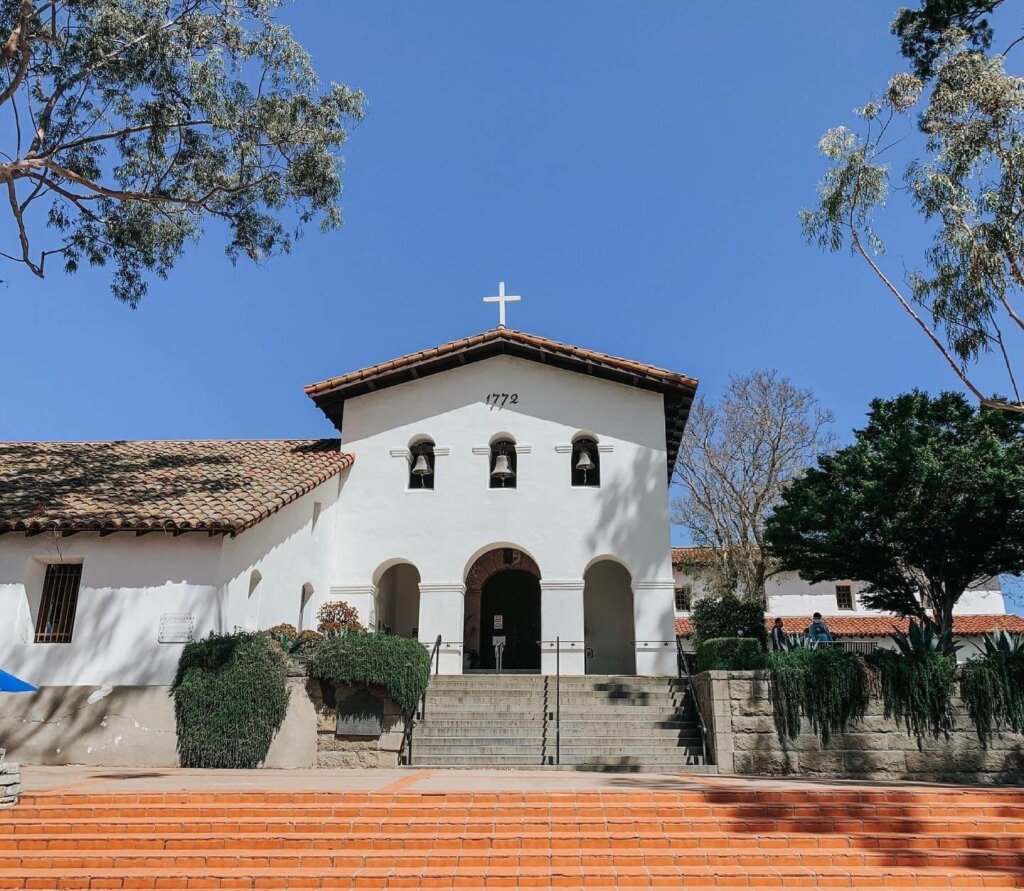 Take in Some Culture
When you visit SLO, it's a good idea to not only get a sense for what's going on right now, but also to explore the area's past. Thankfully, our museums and cultural attractions provide this in abundance without breaking the bank. Stop by the Mission San Luis Obispo de Tolosa< on Palm St. and the nearby History Center to learn about the region's Spanish history. Admission is free, but donations are recommended. Find more historic SLO sites here.
Kids will lap up the fun things to do at the San Luis Obispo Children's Museum, which offers exhibits, activities and interactive programs designed to engage young minds. Admission is free for children 2 and younger, with tickets just $8 for adults and children. Want a bonus tip from a local? Visit the museum on the third Thursday of the month from 5 to 8 p.m. for free admission for your entire group. Find it at 1010 Nipomo St.
OK, how about one more cultural freebie? The SLO Museum of Art is free to explore. It also offers free docent tours each Saturday at 11 a.m. These tours give visitors the chance to better understand the artwork on view without the usual crowds. Think of it as a behind-the-scenes tour of some of California's top paintings, sculptures and other artistic endeavors. Find details on SLOMA and other area museums here.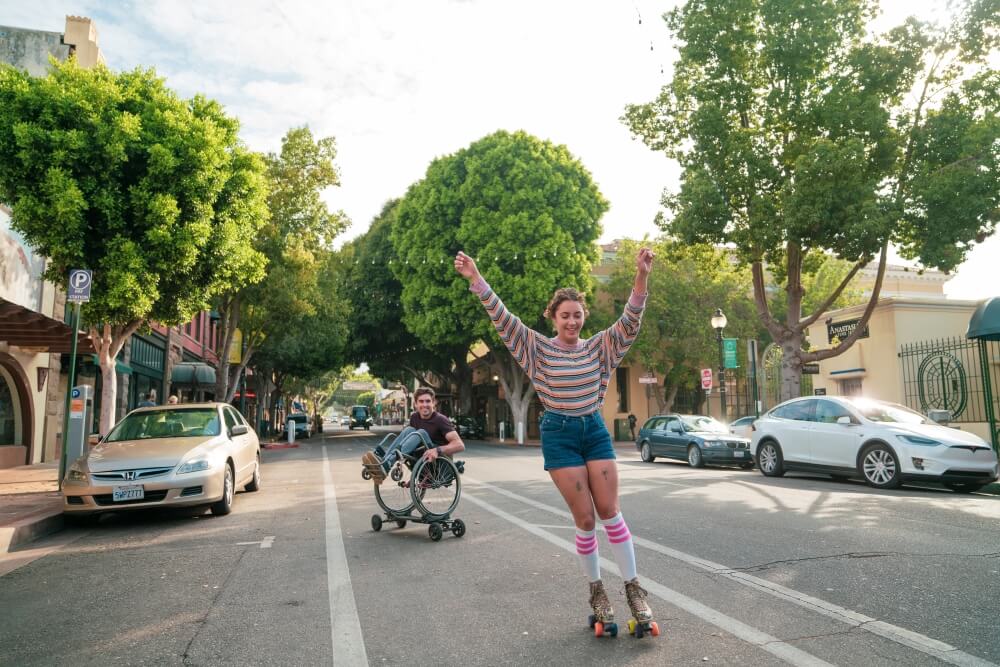 More Budget-Friendly Fun
What other ways can you say hello to the SLO life without breaking the bank? Plenty. Start with these suggestions, all of which are great for couples, solo travelers and families any time of year.
So, what will you choose? However you spend a budget-friendly vacation in SLO, make sure to tag us on social media with the hashtag #ShareSLO.