BEST PLACES TO STAY IN SAN LUIS OBISPO
Some of the best places to stay in San Luis Obispo are minutes or even steps away from SLO's largest attractions.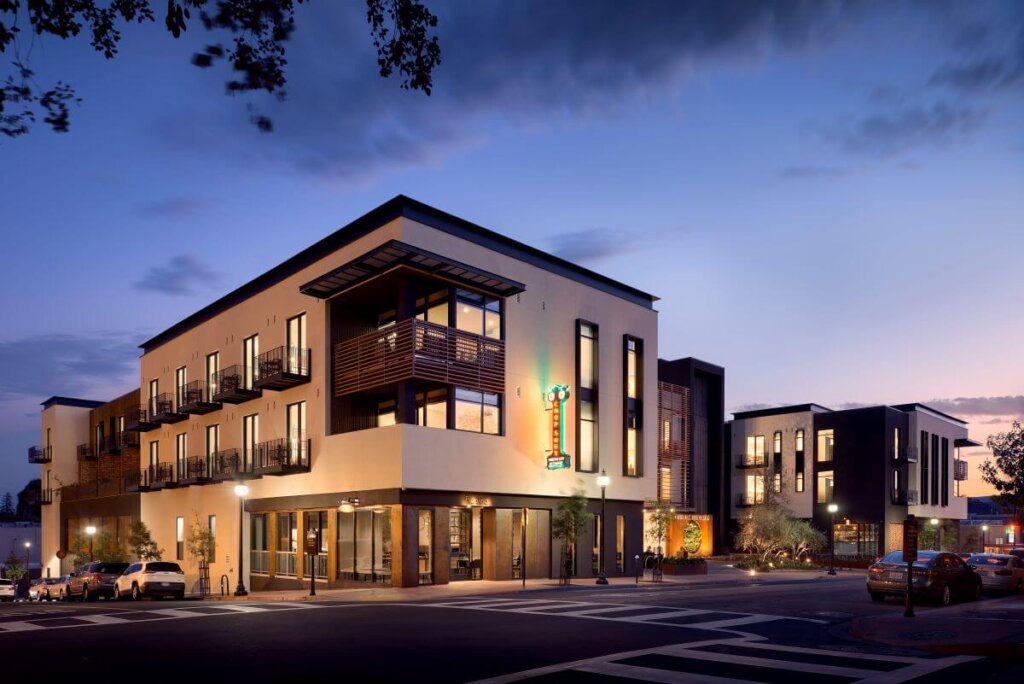 Looking for a relaxing but entertaining trip of strolling through Downtown SLO? Many hotels in San Luis Obispo are only a short walk away from attractions like Mission San Luis Obispo de Tolosa, Bubblegum Alley, museums, shopping and the Farmers' Market.
For you trendy travelers, SLO Brew Lofts offer accommodations ranging from multi-room suites to cozy studio flats. With brick walls, modern decor and close proximity to SLO Brew and other downtown action, the vibe at SLO Brew Lofts screams laidback cool.
Other downtown San Luis Obispo hotels include Hotel Cerro, Granada Hotel & Bistro, Hotel San Luis Obispo, and San Luis Creek Lodge. Hotel Cerro offers spacious rooms, is pet-friendly and operates a rooftop outdoor pool bar with beautiful views of Downtown SLO. Bringing your dogs? Find more pet-friendly hotels in San Luis Obispo.
Granada Hotel & Bistro features seventeen luxury boutique hotel rooms with meticulously chosen decor that exude an industrial yet luxurious vibe.
Hotel San Luis Obispo is a destination all by itself, with two restaurants, three bars, including the rooftop lounge, a full-service spa, bocce ball court and a luxurious swimming pool and jacuzzi.
San Luis Creek Lodge is a testament to the surrounding community and wine country with influences of Central Coast bohemian flair mixed with modern farmhouse touches. The lodge offers daily breakfast and allows dogs for an additional fee.
Just outside downtown SLO, Madonna Inn is a must-stay lodging destination sure to leave any eccentric's heart content. With 110 whimsically themed rooms, every stay is uniquely its own. Stay in the Carin, an opulent all-pink room, or get in touch with nature in the Caveman deluxe suite with rock walls and a rock waterfall shower. Madonna Inn also has an on-site bakery, dining options, a spa and a boutique. You can also get your fill at the Madonna's on-site bakery and restaurants, and treat yourself at the spa or boutique.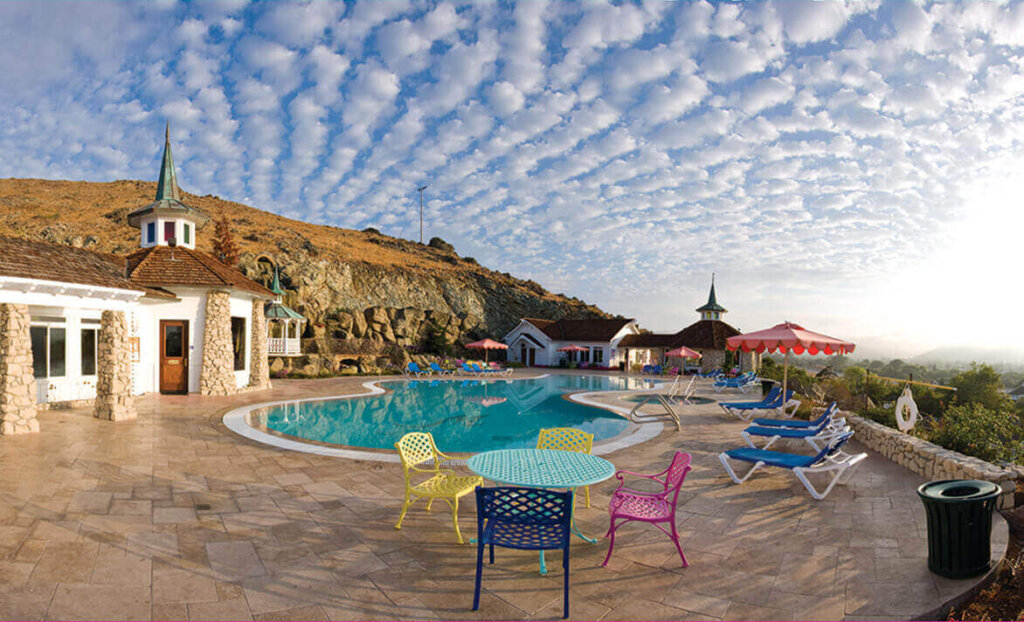 MORE PLACES TO STAY IN SAN LUIS OBISPO
Looking for places to stay in San Luis Obispo that feel more like home? There are several bed and breakfasts in SLO that offer perfectly cozy accommodations where you can rest your head at the end of a fun-filled day.
The charming Apple Farm Inn is in close proximity to Downtown SLO featuring unique decor, a pool and fireplaces. Garden Street Inn is a cozy bed and breakfast located right in the heart of Downtown SLO. Heritage Inn Bed & Breakfast is a century-old Victorian with 7 Victorian period-appropriate guest rooms. Unwind in their creekside garden, or take a short stroll from the Inn to the shops and restaurants in Downtown SLO.
For the budget-conscious, there are several budget-friendly accommodations in SLO, including SLO Inn, Rose Garden Inn, San Luis Inn & Suites, Budget Inn, University Inn and more.
Cal Poly parents, fans and alumni will find many accommodations close to the University, including Quality Suites San Luis Obispo, Best Western Plus Royal Oak Hotel, Sands Inn & Suites, Hotel Buena Vista and La Cuesta Inn, to name a few. Many places to stay in San Luis Obispo offer exclusive Cal Poly hotel deals for those visiting to support Musty the Mustang.
Didn't find your perfect spot in SLO? See more San Luis Obispo places to stay and find a hotel here.