Over the past couple of decades, San Luis Obispo's Edna Valley has metamorphosed into an internationally recognized wine destination known for a laid-back atmosphere along with its world-class wines.
Despite its geographic location, hundreds of miles away from any major metropolitan hubs, it has gained major popularity across the wine community and is home to an emerging wine scene. It's a region where beginners and seasoned vets alike can come together and savor the distinct sights and flavors of this unique wine destination that is located within the larger SLO Coast Wine Region.
This fall is the perfect time to visit San Luis Obispo and learn more about this award-winning wine destination. For a limited time, book two consecutive qualified nights, excluding Saturday arrivals at a San Luis Obispo lodging property of your choice, and we'll throw in $100 in UBER credits to help you effortlessly explore our undiscovered SLO Coast wine trails. Learn more about this special offer here.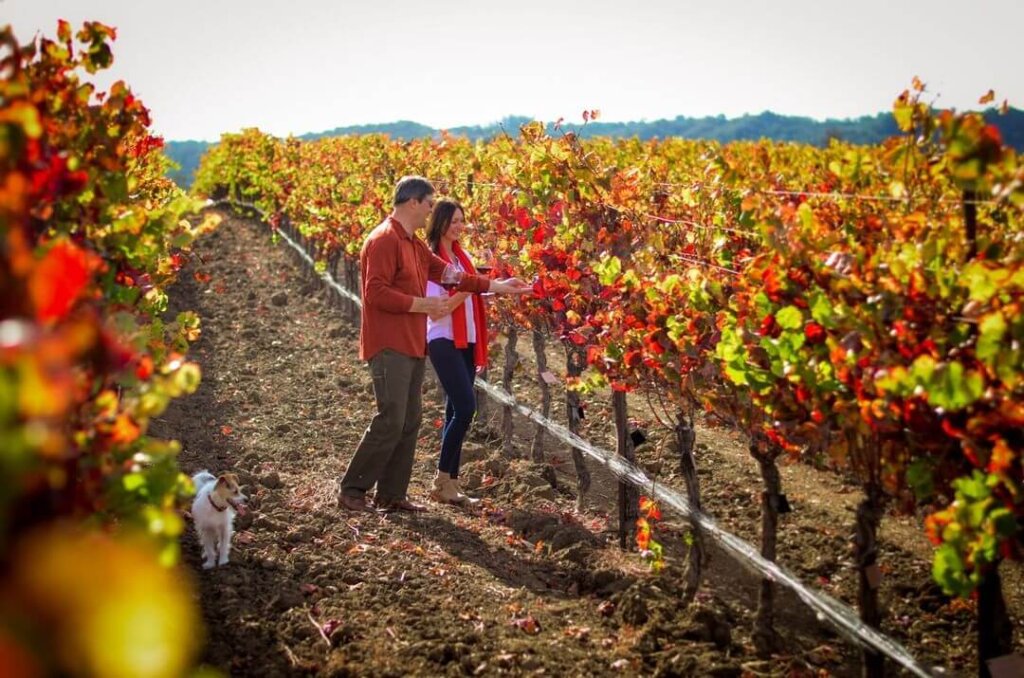 But—what makes Edna Valley so unique? What makes the popular wine region what it is today? We decided to take to the trails of Edna Valley to investigate just what differentiates Edna Valley from the rest of the California wine regions.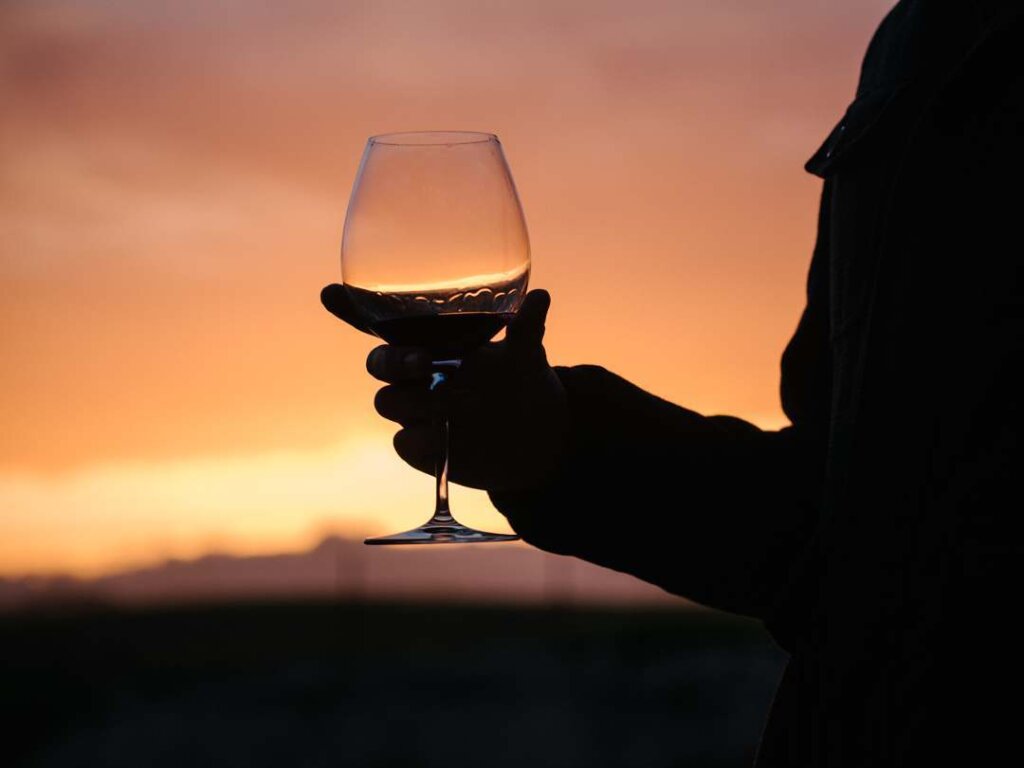 Deep Roots in Wine Production
Old traditions really never fade, and the Edna Valley wine legacy is proof of this! The art of grape growing in Edna Valley dates back to the Spanish missionaries, who planted vineyards as part of their 1772 Mission San Luis Obispo de Tolosa settlement. Families subsequently followed in their footsteps by practicing the art of winemaking.
While wine has always been a staple part of the Central Coast community, it wasn't until the end of the 20th century that local winemakers began to establish some of the first wineries of Edna Valley, putting the Edna Valley name on the map for generations to come.
Over the past couple of decades, world-class winemakers and personnel have flocked to the region with a mission to make premium wines in Edna Valley and master the craft of winemaking on the Central Coast. New techniques and practices brought in by all over the world continue to breed a new level of sophistication in the region and fuel the fire to make even more exceptional wines.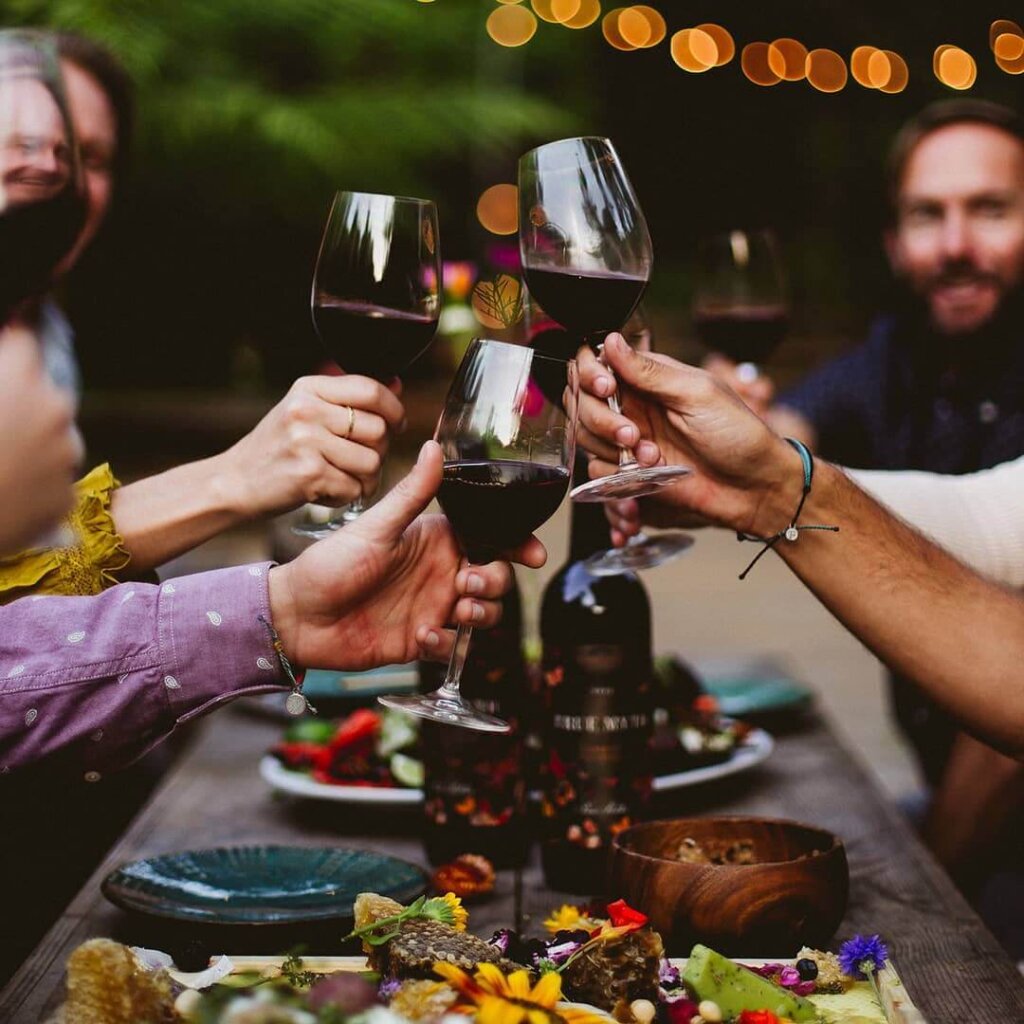 Unique Climate
Edna Valley really is a force of nature! The region is characterized by its maritime climate created as a result of its close proximity to the Pacific Ocean. The marine layer rolls in through Los Osos Valley to Edna Valley until around 12 pm daily lending way to 3 to 4 hours of warmer temperatures before a subtle afternoon drop as the evening fog rolls in.
The maritime influence imparts a refreshing salinity. SLO County's unique growing conditions create the optimal climate for growing cool-weather grapes for world-class harvests of Pinot Noir and Chardonnay—among many others.
Genuine Hospitality
Wine is truly a product of those involved in its production and the experience that comes along with it. With a reputation for being the "Happiest Town in the USA" there is no question about whether or not you will be embraced with open arms in Edna Valley. Everyone from the winemakers to the growers, to the tasting room staff that make the Edna Valley wine experience all the more enjoyable.
Edna Valley Varietals Worth Trying
Pinot Noir
Having evolved in the cool weather climate of Burgundy, Pinot Noir flourishes in the very comparable Edna Valley.
Flavor profile: The unique clay-limestone marl bodes well for a little more acidic, mineral-like fruit-forward flavor.
Harvest time: Beginning of September in warmer areas to October in cooler areas
Chardonnay
Chardonnay prefers similar soil to Pinot Noir and thrives in limestone, clay soil and chalk soil. Chardonnay also tends to need a very cool climate to be good.
Flavor profile: Much like Pinot Noir, cooler climates tend to yield a more zesty, citrusy varietal.
Harvest time: August to September, depending on the year
Syrah
Syrah can be looked at as the great-grandchild of Pinot Noir and is often considered one of the unsung heroes of Edna Valley!
Flavor profile: Cool climate Syrah out of Edna Valley it has late-ripening producing a spicier and more peppery flavor profile.
Harvest time: More towards the end of harvest in November
Ready to book your wine getaway and create your own #ShareSLO wine getaway to Edna Valley? Book your San Luis Obispo vacation today!