As May flowers begin to bloom, San Luis Obispo and the rest of California remain under the shelter-in-place orders. And just as every other week prior, our community remains resilient in solidarity. There is no shortage of love and support throughout San Luis Obispo as we all continue to navigate the unknown.
While we may not know exactly what our "new normal" may look like, we know that we will all get through this together because we are #SLOTogether.
Please continue to share how you are investing in your community, engaging with your family and friends, and supporting one another by using #SLOTogether to share your story.
Providing hope for boutique wineries during the pandemic.
SLO based company, Tastry, has developed a new program called PAVE (Protecting Artisan Vintners Through eCommerce). PAVE is a product of Tastry's response to COVID-19 in an effort to support boutique wineries. For a limited time, PAVE gives wineries affected by the crisis access to rapidly onboard their wines at a significant discount into Tastry's platform to broaden the wineries reach.
If you aren't familiar with Tastry, they actually have a patent-pending artificial intelligence (AI) technology that suggests wines to consumers based on their palatable preferences. So, when a winery is part of the Tastry platform their wine selections are suggested to consumers in retail kiosks, the BottleBird mobile app, and on BottleTribe which vastly amplifies a wineries exposure.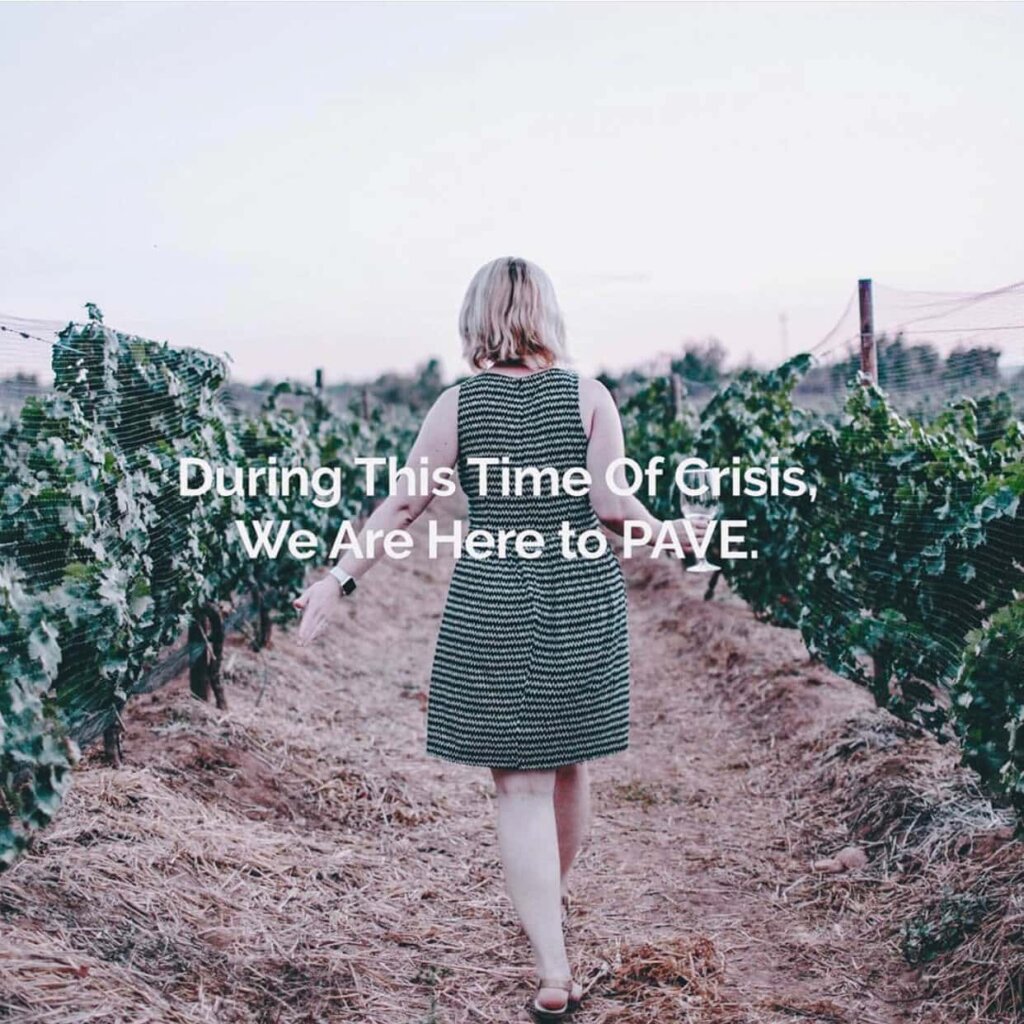 Local business delivers SLOmade snacks to our essential workers. 
The Crushed Grape has delivered beautifully curated SLO goodie baskets for over 33 years. Last week, they delivered Bags of HOPE to the team at San Luis Garbage. The bags were filled with snacks from SLO based businesses. They hit the nail on the head; supporting local businesses by sharing with the essential workers supporting our community. Thank you, Crushed Grape!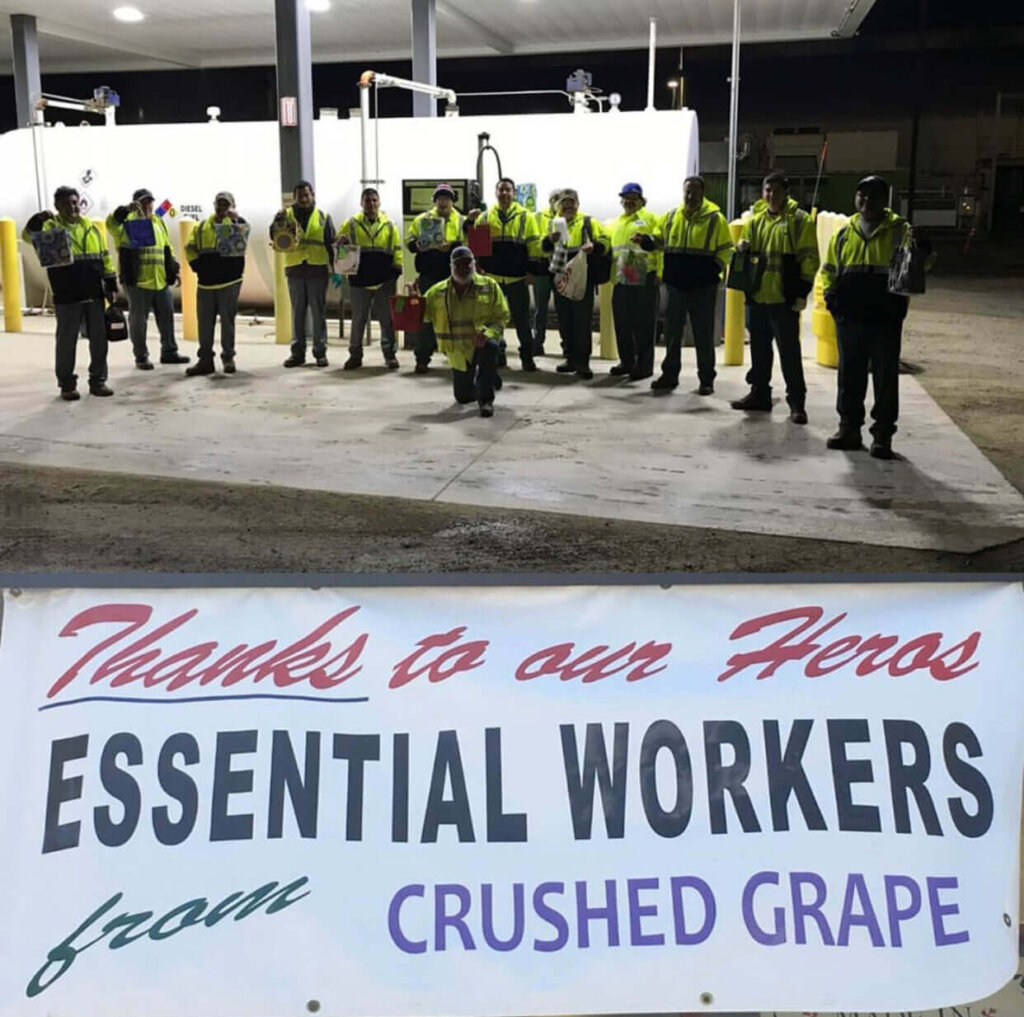 SloDoCo makes it easy for you to donate a sweet treat to healthcare workers.
Everyone loves a good donut! Although it's not a fix, SloDoCo is encouraging your donation to share a little donut-love with our local healthcare workers. You can now order a dozen donuts online to be delivered to providers in the area. They encourage you to stay home and donate, leaving the rest to them. Spread some donut-love today!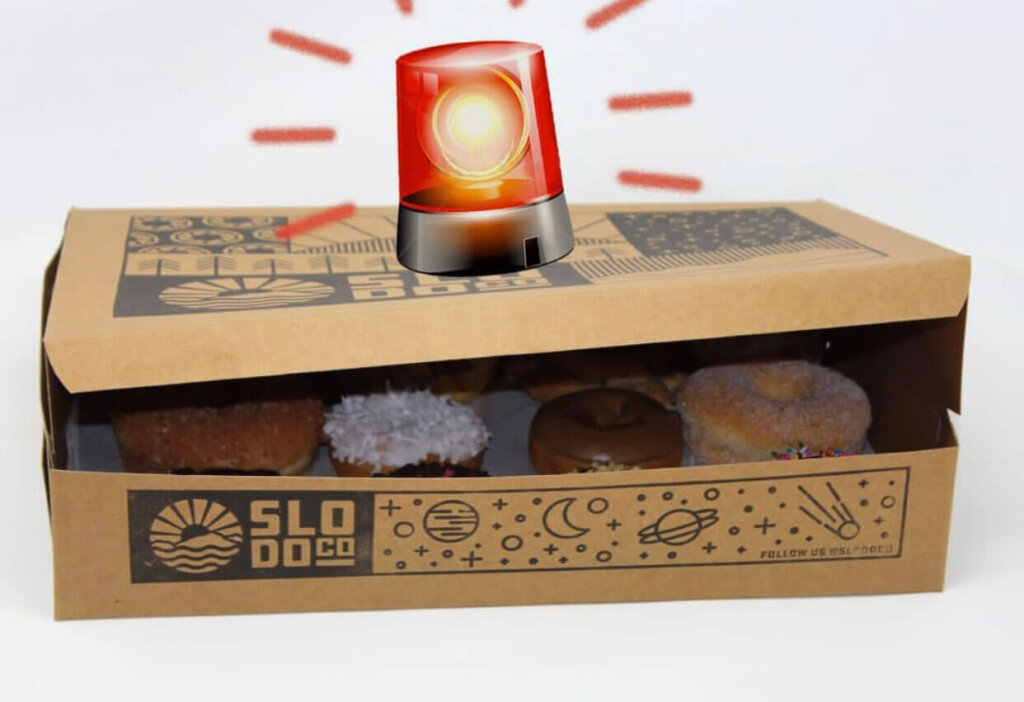 Central Coast law firm allocated $10,000 to support California restaurants. 
The May Firm, a Central Coast law firm with offices in SLO, set up a fund to encourage the community to purchase a meal, on them. The initiative was created in recognition of the hard-hit restaurant industry due to the shelter-in-place orders. The May Firm asked Central Coast residents to purchase a meal from a local California restaurant and submit their receipt for reimbursement up to $25. In just one day, the firm blew through the allocated $10,000 of reimbursements.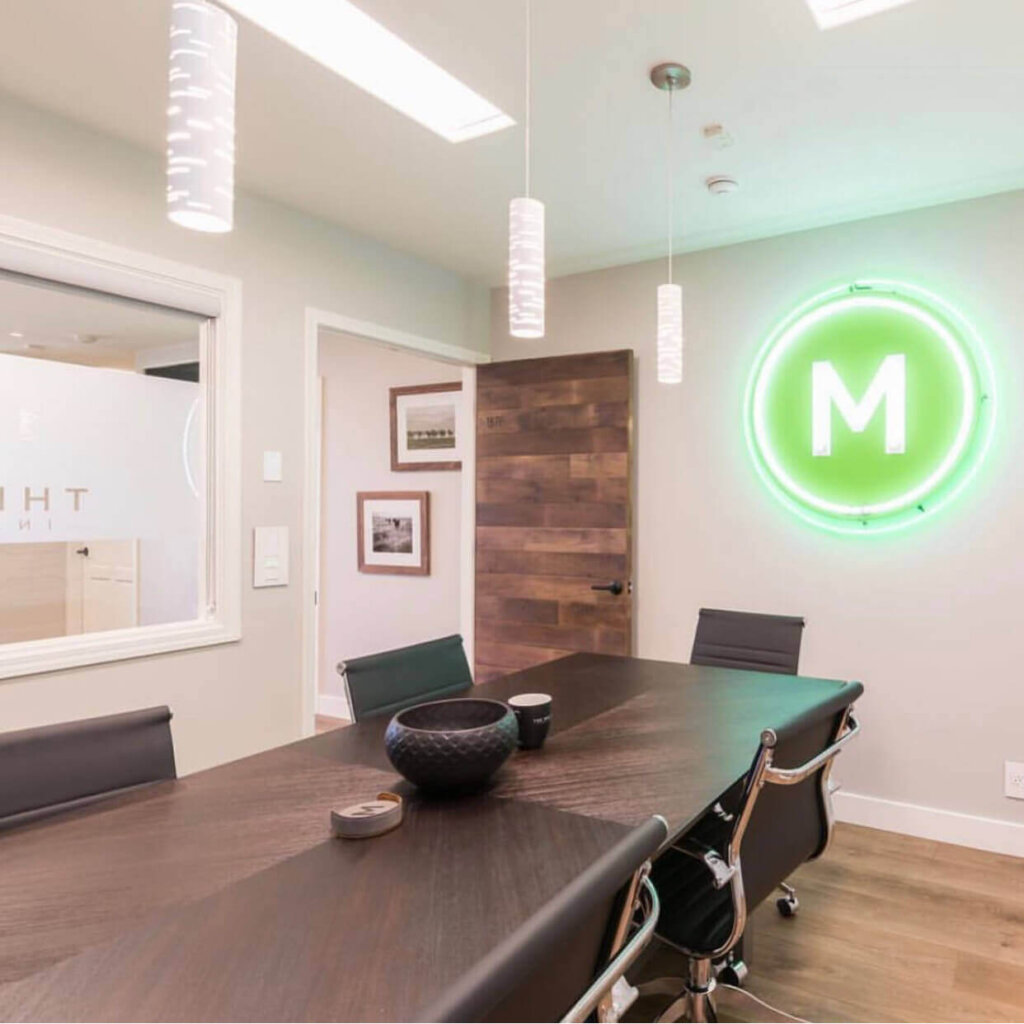 Gino's Pizza goes back to its roots. 
Gino's Pizza went back in time to carhop dining. Funny enough, Gino's Pizza's location is the former home to a 1950's carhop called The Little Chef. With about 30 parking spots available, the pizza joint introduced this new nostalgic twist in response to COVID-19.
They now offer lunch and dinner served on classic aluminum trays that can attach to your car windows. Additionally, they have partnered with local wineries to provide a 30-40% discount, as well as dedicating Sundays to donating free meals to families in need. Aside from the carhop service, they also offer pick-up and delivery.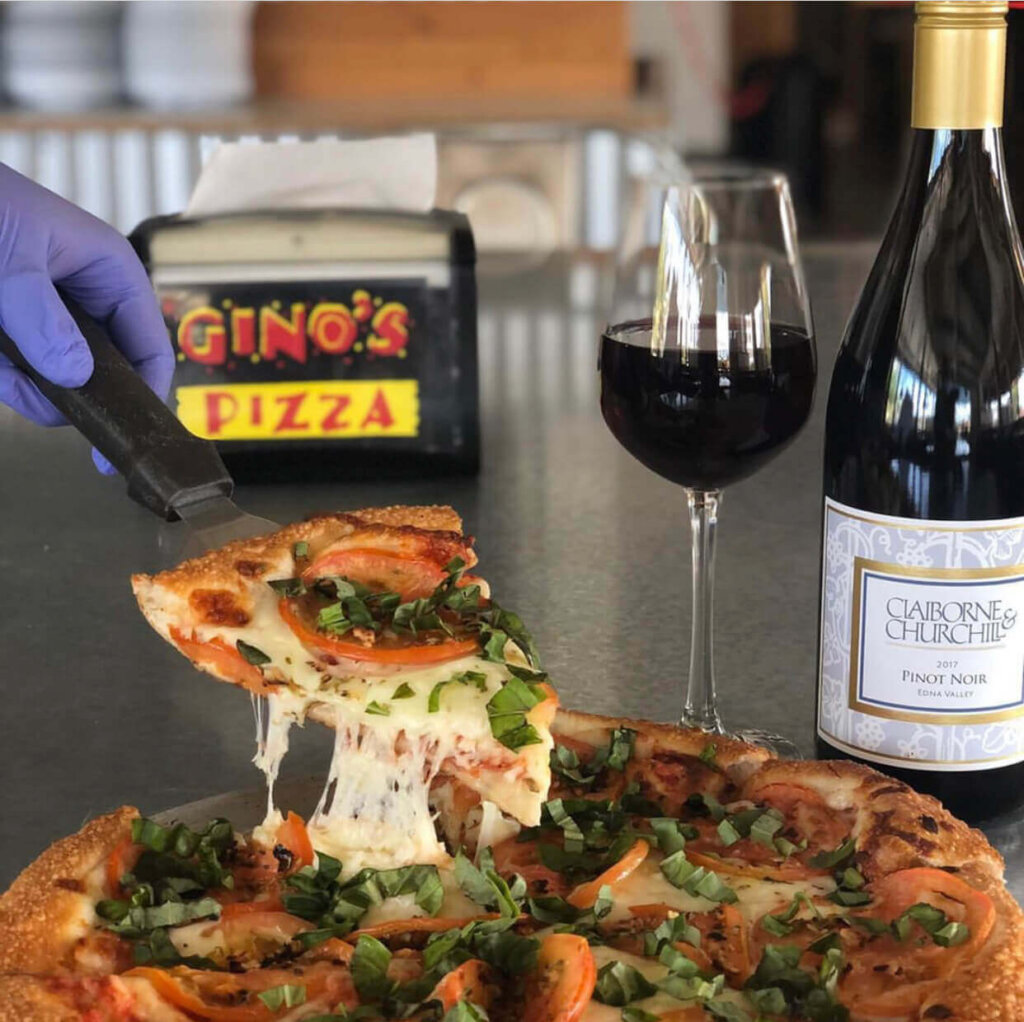 Downtown businesses paint their windows to spread cheer.
We all know what April showers bring! Starting May 1st, businesses have begun painting their windows with flowers using environmentally-friendly and temporary paint. The goal is for artists and businesses to come together to develop a visual and vibrant experience for the community to view from their cars. It aims to remind the community that Downtown is the lively heart of our town, there for us once our time for recovery begins.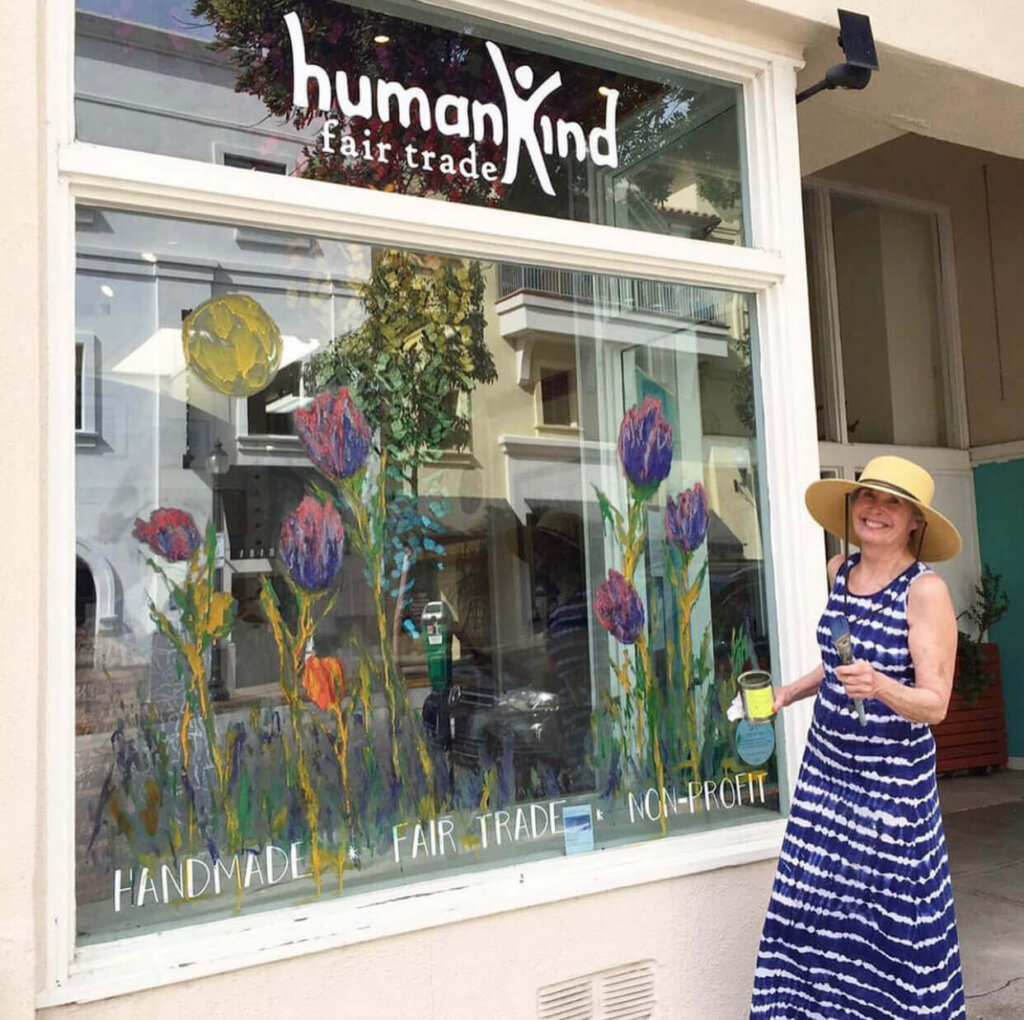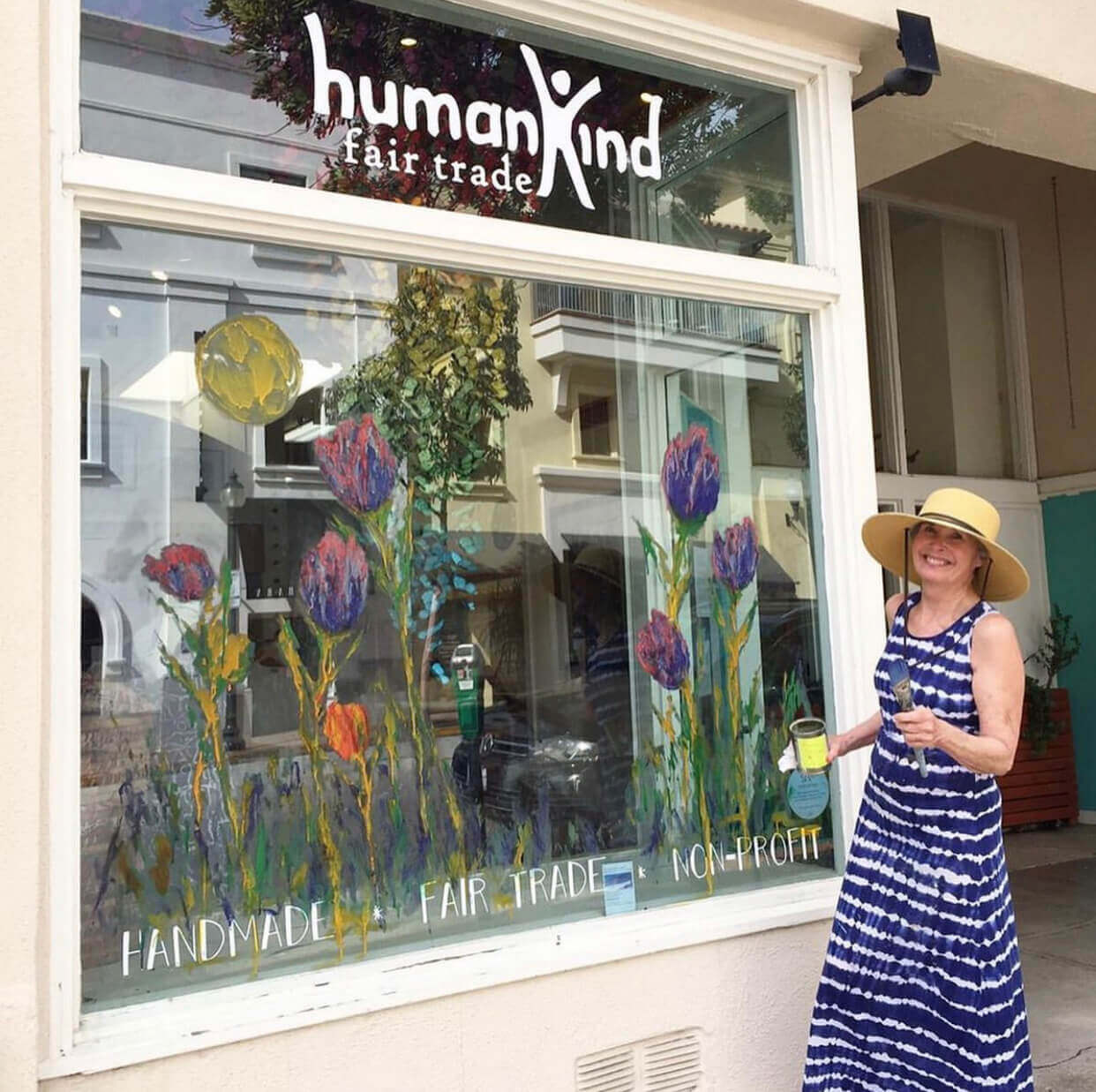 Through two months of shelter-in-place orders, SLO has remained united and we are proud. Please remember that now more than ever our local community needs your support. Consider supporting your favorite local restaurant for #TakeoutTuesday or shop online from your favorite boutique for #ShopSLO Saturdays. Brighter days are on the horizon and we cannot wait to celebrate with you all. For now, stay home and stay safe!